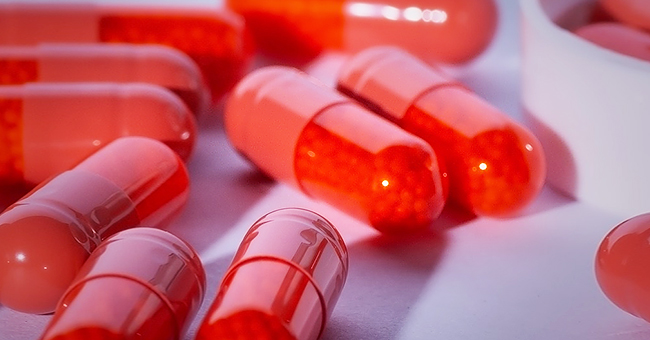 pixabay.com
Daily Joke: Police Arrest Man Selling Tablets He Claims Give Eternal Youth

Police catch a man for fraudulent claims about how his tablets can give eternal youth, and they make a shocking discovery.
The man was in his usual spot at the market loudly, calling out that passers-by purchase tablets, which he claims promise eternal youthfulness.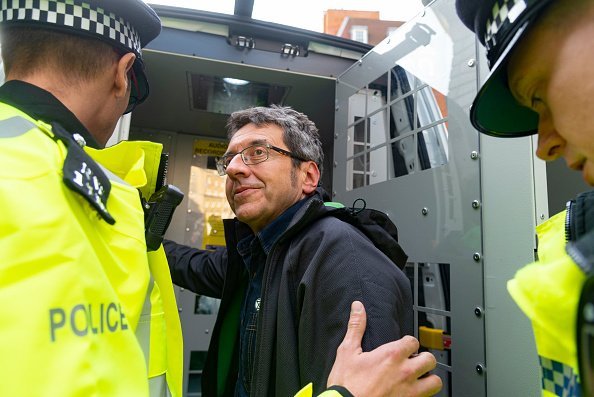 Two police officers questioning a man | Photo: Getty Images
As people curiously stopped to listen, he would explain that the drugs were made using a "secret formula," and it was right then the police caught him. "Red-handed," the uniformed men proudly labeled the arrest as they carted the hawker to the police station.
While going through their files, however, they find that it was not the first time the man would be arrested for committing this same criminal medical fraud. It was, in fact, the fifth!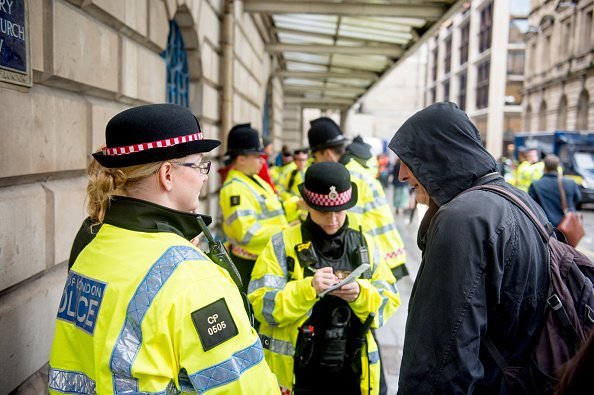 Two police officers questioning a man | Photo: Getty Images
He had earlier been arrested in 1794, 1856, 1928, and 1983…!
YOUNG JOHN IS BLANK IN A SCRIPTURE CLASS
It was scripture class time, and as usual, the teacher instructed the students to form a circle. He then asked everyone to take turns reciting some verses from the bible.
One student started:
"To answer before listening — that is folly and shame."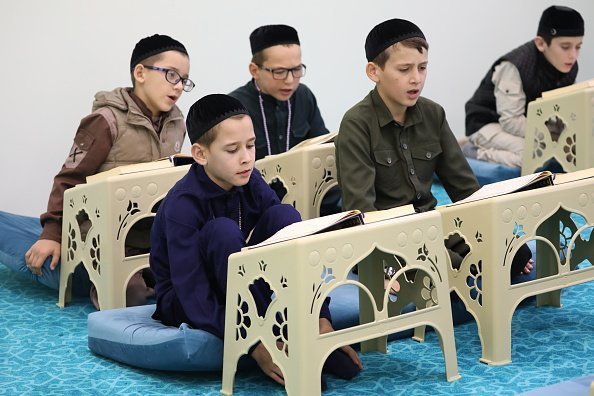 Young kids having a lesson in Chechen Republic, Russia | Photo: Getty Images
Another said:
"Fight the good fight of the faith. Take hold of the eternal life to which you were called when you made your good confession in the presence of many witnesses."
When it finally got to Jack, he was obviously taken by surprise, not paying attention and consequently not preparing a verse for his turn. He sat with blank eyes for a moment.
"Jack? Perhaps anything from the gospel?" asked the teacher, who knew that Jack especially loved the gospel.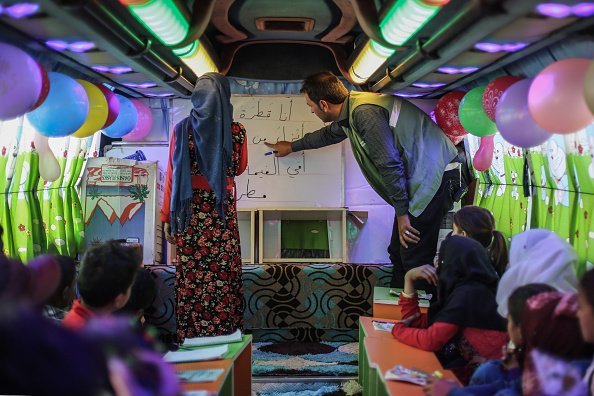 A Syrian teacher interacts with a Syrian child inside a bus which is converted into a classroom | Photo: Getty Images
Jack recited:
"Judas then departed and went to hang himself."
The teacher said:
"Very good, very good, that's not one I hear often. Anything else?"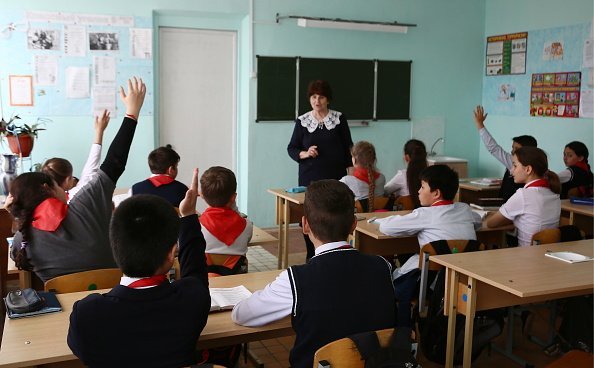 A teacher interacting with her students in in Volgograd Region, Russia | Photo: Getty Images
Jack went back to his blank state of mind as he racked his brains once more.
"Go thou and do likewise."
Read another interesting joke here.
Source: Mr. Critters, Eternal Life Jokes.
Please fill in your e-mail so we can share with you our top stories!