YouTube/4creative
'Desperate Housewives:' Meet Cast of the Comedy-Drama TV Series Then and Now

"Desperate Housewives" had fans captivated with their neighborhood dramas between 2004 and 2012. But what happened to the families in Wisteria Lane after the hit television series ended?
While the show had several cast members come and go during its eight seasons on television, most of the main characters featured from beginning to end. Let's have a look where the show's stars are now.
TERI HATCHER: SUSAN MAYER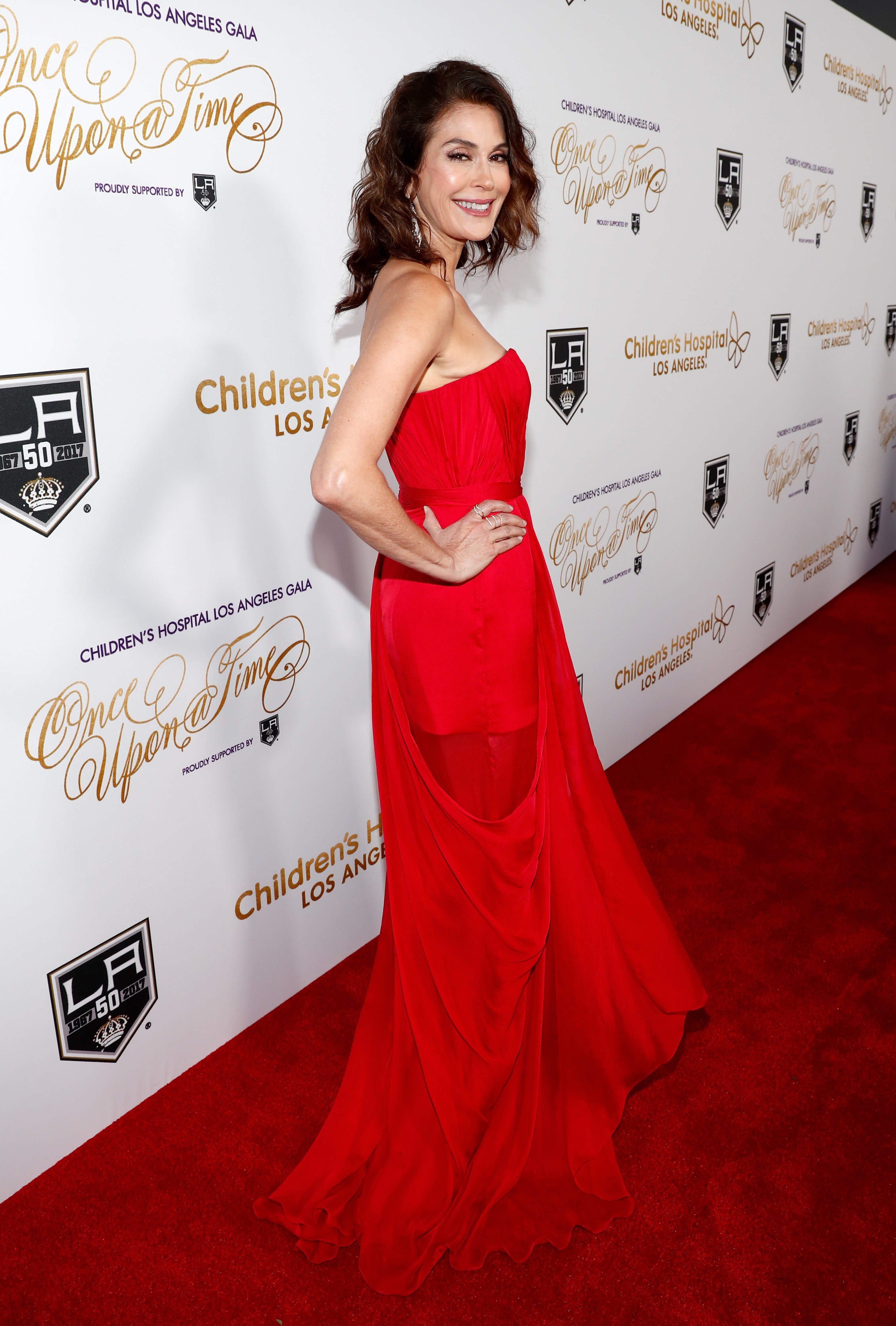 Teri Hatcher attends 2016 Children's Hospital Los Angeles "Once Upon a Time" Gala at The Event Deck at L.A. Live on October 15, 2016, in Los Angeles, California. | Source: Getty Images.
When "Desperate Housewives" ended in 2012, Teri immediately returned to television as Kate Quimby in "Jane by Design" and with recurring roles in "The Odd Couple" and "Supergirl." In her latest film released in August 2019, "Madness in the Method," Teri stars as Gina Williams.
The actress also discovered that she loves cooking, and in 2013, she won a holiday episode of "Chopped." Teri also has a daughter, Emerson, with her ex-husband Jon Tenney.
KYLE MACLACHLAN: ORSON HODGE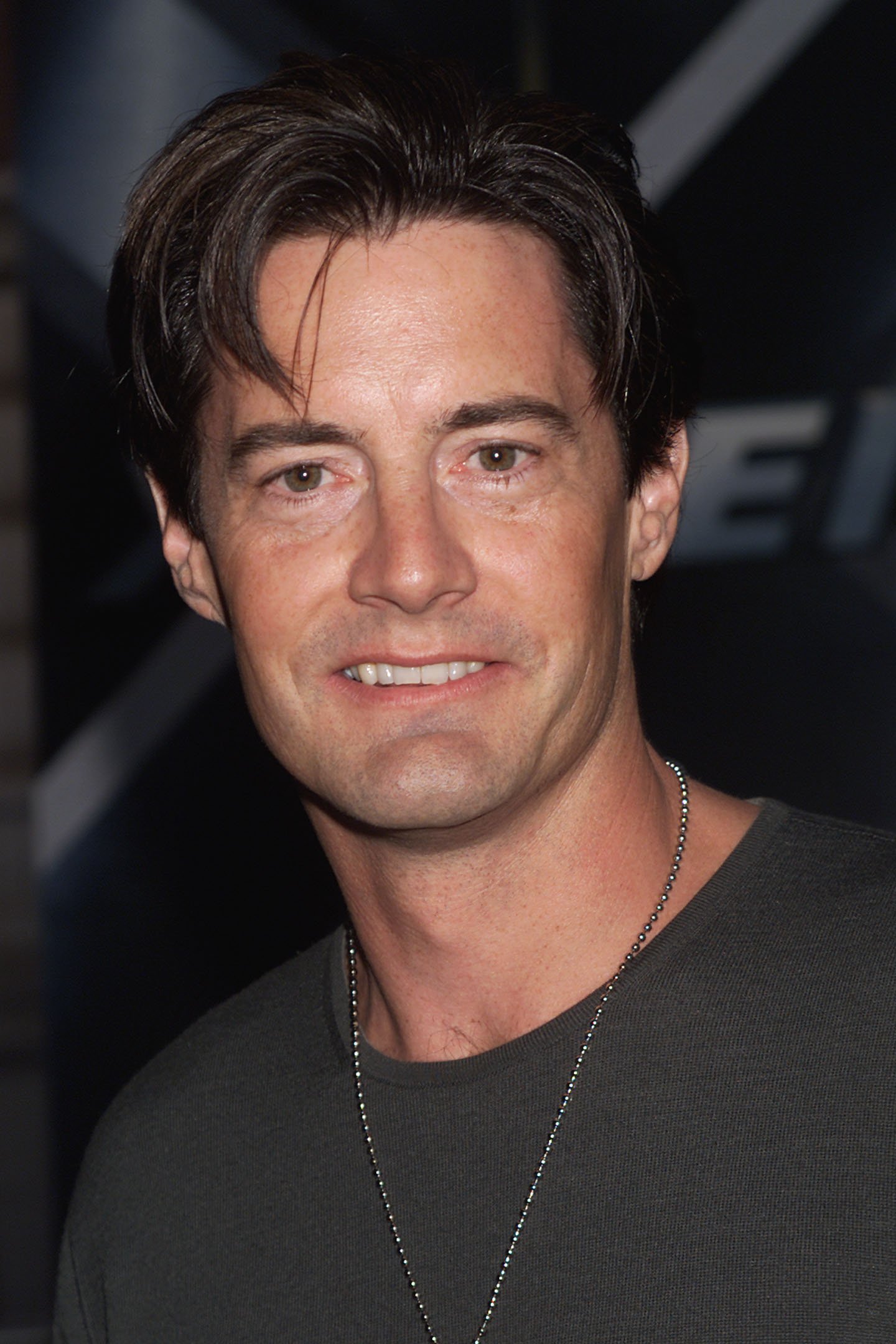 Kyle Maclachlan at 'X-Men' Premiere in Nyc on July 12, 2000. | Source: Getty Images.
Kyle kept a strong presence on television after his time on the award-winning comedy-drama, and he had brief stints on "Made in Jersey," "How I Met Your Mother," "The Good Wife," and "Agents of S.H.I.E.L.D.," before his recurring role in "Portlandia" came to an end in 2018.
Most recently, Kyle starred in the films "The House with a Clock in Its Walls," "High Flying Bird," and in the 2019 production of "Tesla," wherein he portrays Thomas Edison.
FELICITY HUFFMAN: LYNETTE SCAVO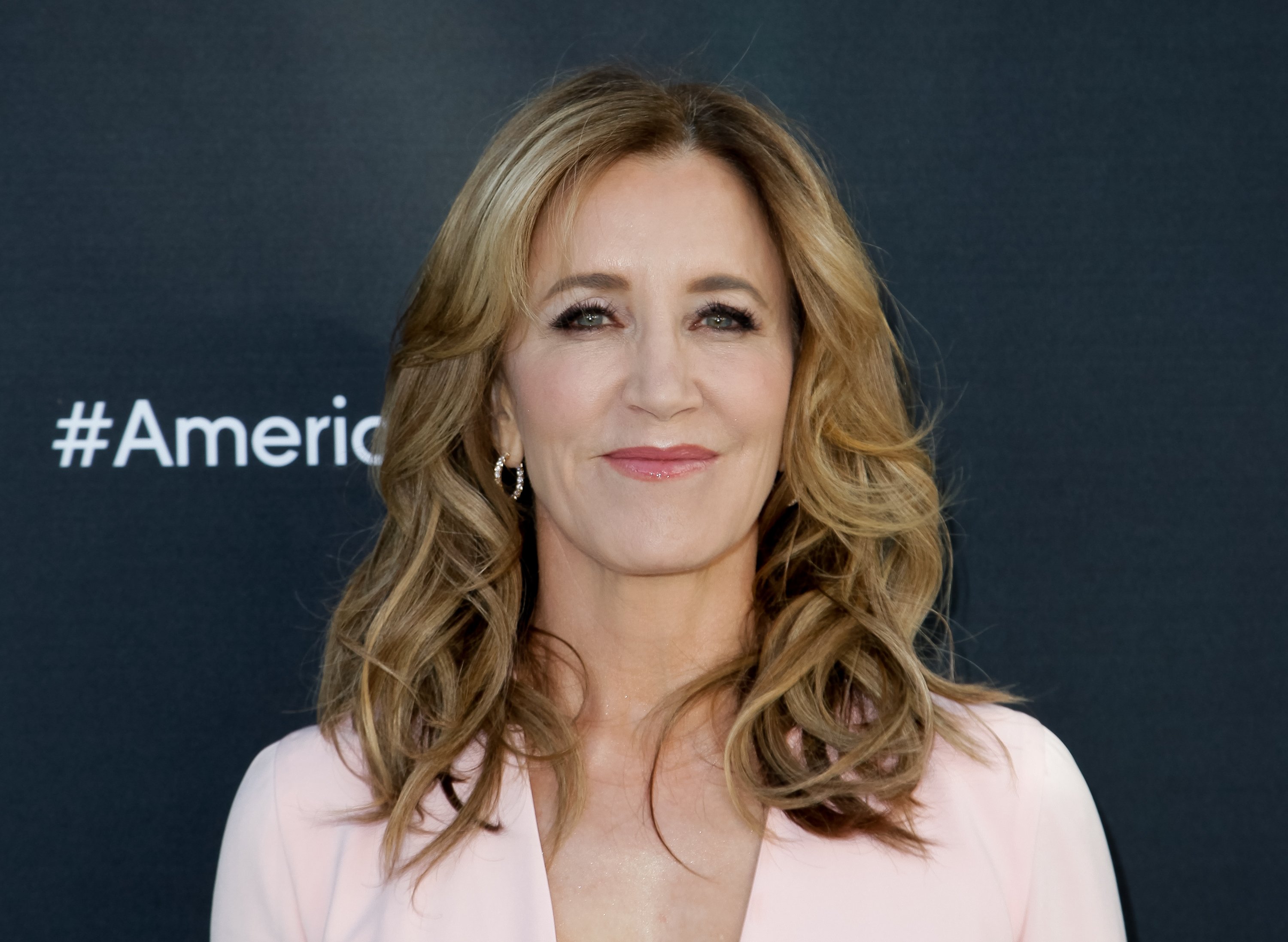 Felicity Huffman attends the FYC event for ABC's 'American Crime' at Saban Media Center on April 29, 2017, in North Hollywood, California. | Source: Getty Images.
After bidding her role as Lynette a final farewell, Felicity starred in several films before she landed a recurring role in "American Crime." In 2018, the actress donned a badge as Special Agent Clara Dillard in "Get Shorty," and most recently appeared onscreen in "When They See Us," and in the film "Otherhood."
Felicity has two daughters with her husband, William H. Macy, Georgia, and Sophia.
MARCIA CROSS: BREE VAN DE KAMP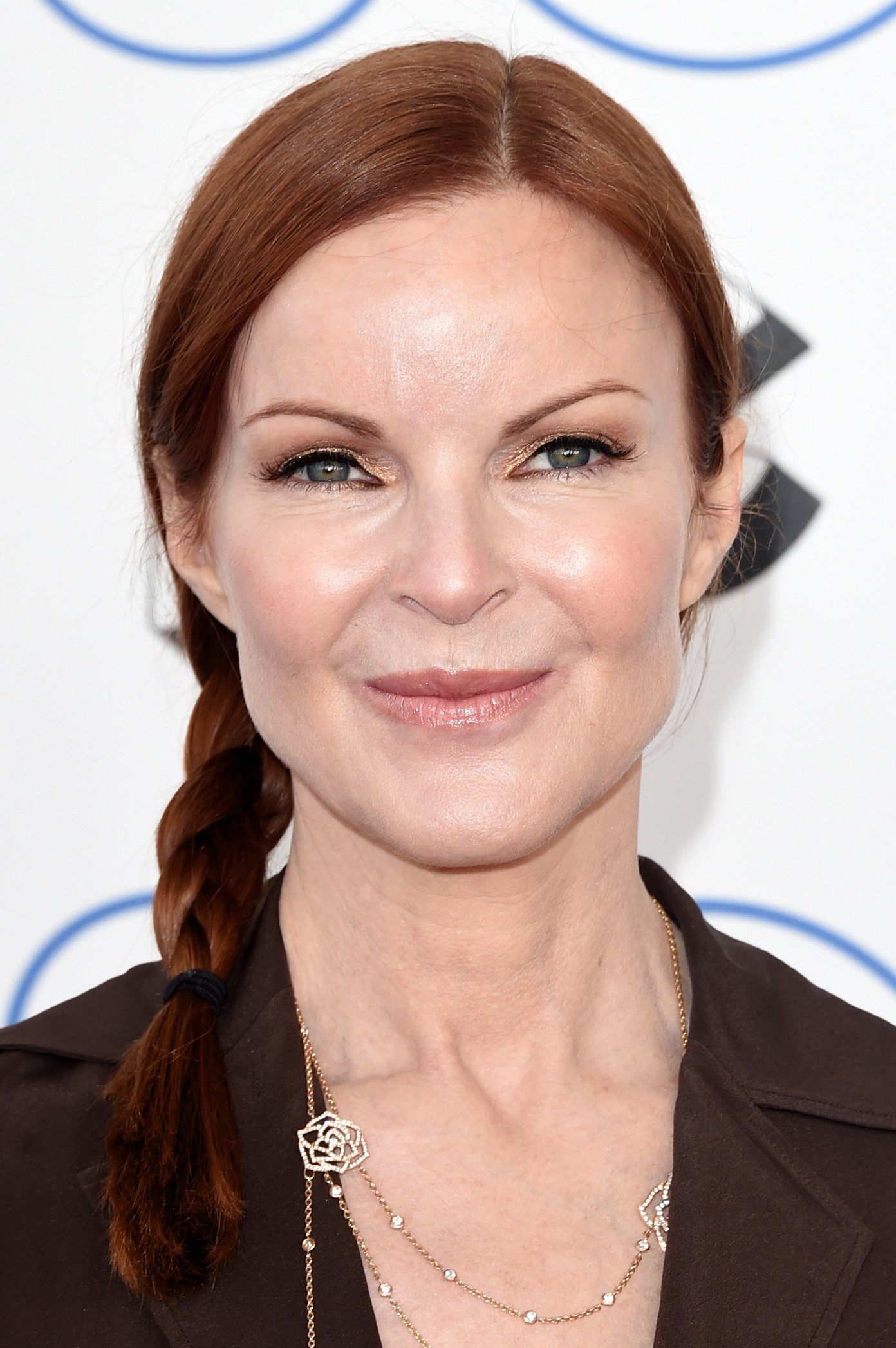 Marcia Cross attends the 2015 Film Independent Spirit Awards at Santa Monica Beach on February 21, 2015, in Santa Monica, California. | Source: Getty Images.
Marcia took a two-year break from acting after her time on "Desperate Housewives," and returned to television in the 2014 film "Fatrick," before appearing in several episodes of "Quantico" and "Youth & Consequences" in 2018.
Most recently, Marcia can be seen in the 2019 movie "Jane the Novela," while her films "The Secret of Karma" and "Behind the Curtain of Night" haven't been released yet.
Marcia and her husband, Tom Mahoney, share twin daughters, Eden and Savannah, and the actress is currently in remission after announcing her anal cancer diagnosis in June 2019.
STEVEN CULP: REX VAN DE KAMP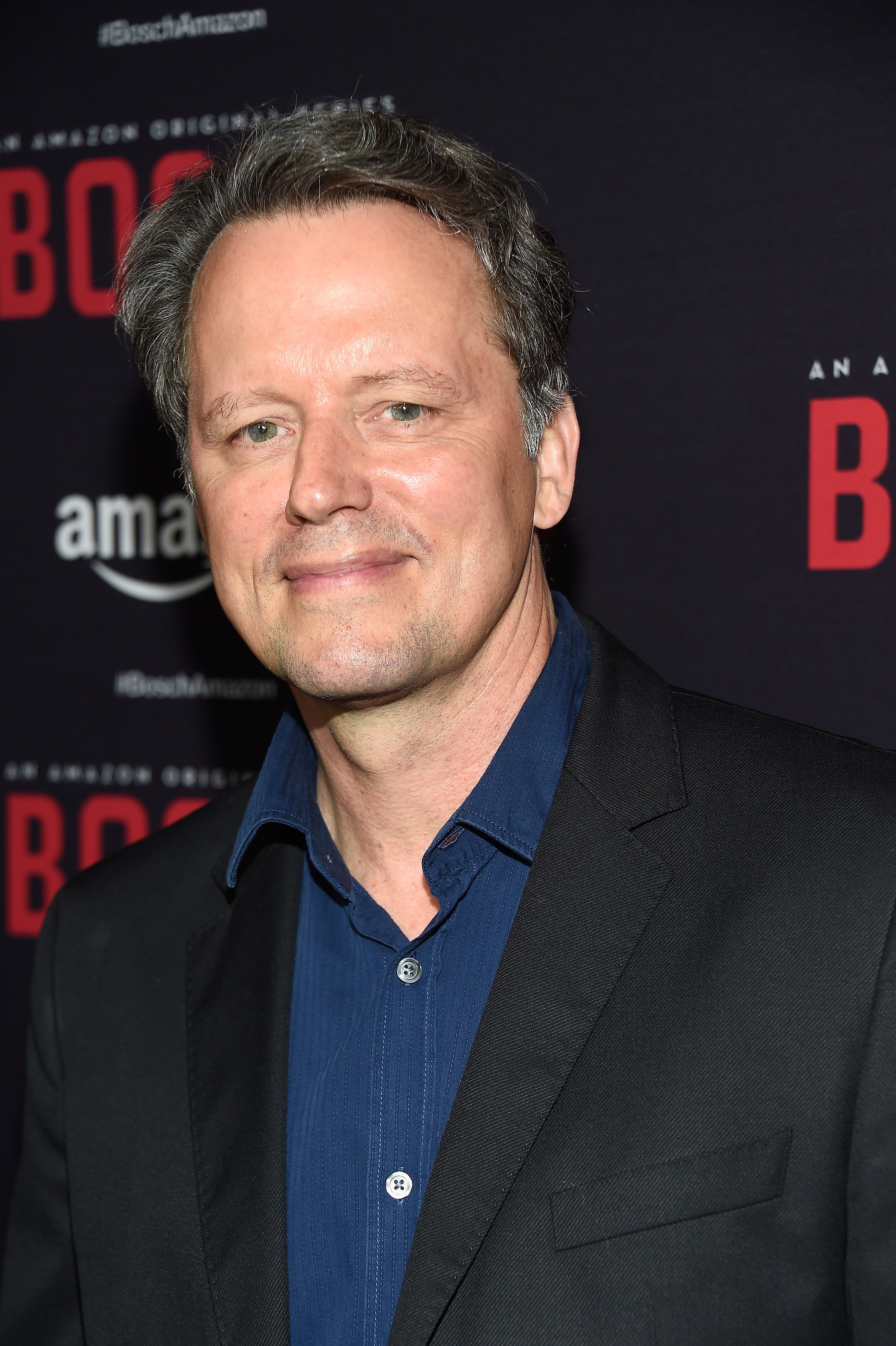 Steven Culp arrrives at the Premiere Of Amazon's "Bosch" Season 2 at SilverScreen Theater at the Pacific Design Center on March 3, 2016, in West Hollywood, California. | Source: Getty Images.
Steven's "Desperate Housewives" character may have died, but his acting career stayed very much alive after the show ended.
With guest-starring roles in "Rush," Arrow," and "Zoo," Steven also landed recurring roles in "Revolution," "Code Black," and "Bosch." In 2019, the actor made brief appearances in "For the People," and "American Horror Story."
EVA LONGORIA: GABRIELLE SOLIS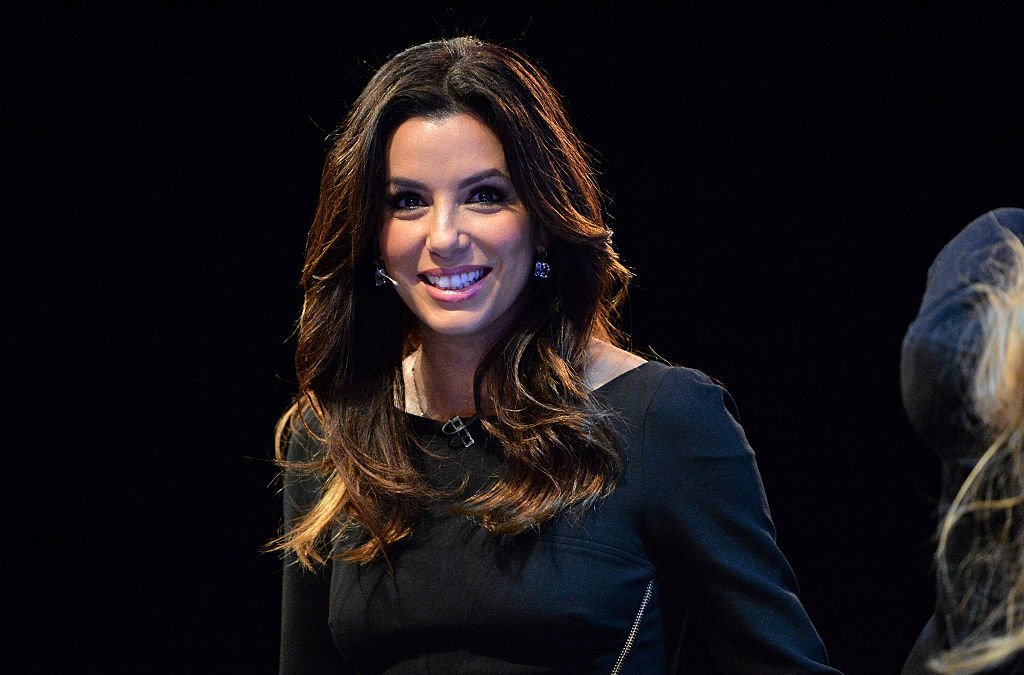 Eva Longoria appears on stage during Day 1 of the 2014 Web Summit at the RDS on November 4, 2014, in Dublin, Ireland. | Source: Getty Images.
Eva Longoria went on to flex her skills as an executive producer on "Devious Maids" from 2013 until 2016 after "Desperate Housewives" wrapped up, and she now stars in the series "Grand Hotel" as Beatriz Mendoza which she also executive-produced.
Married to José Bastón since 2016, the couple has a son, Santiago, who they welcomed with open arms in 2018.
NICOLLETTE SHERIDAN: EDIE BRITT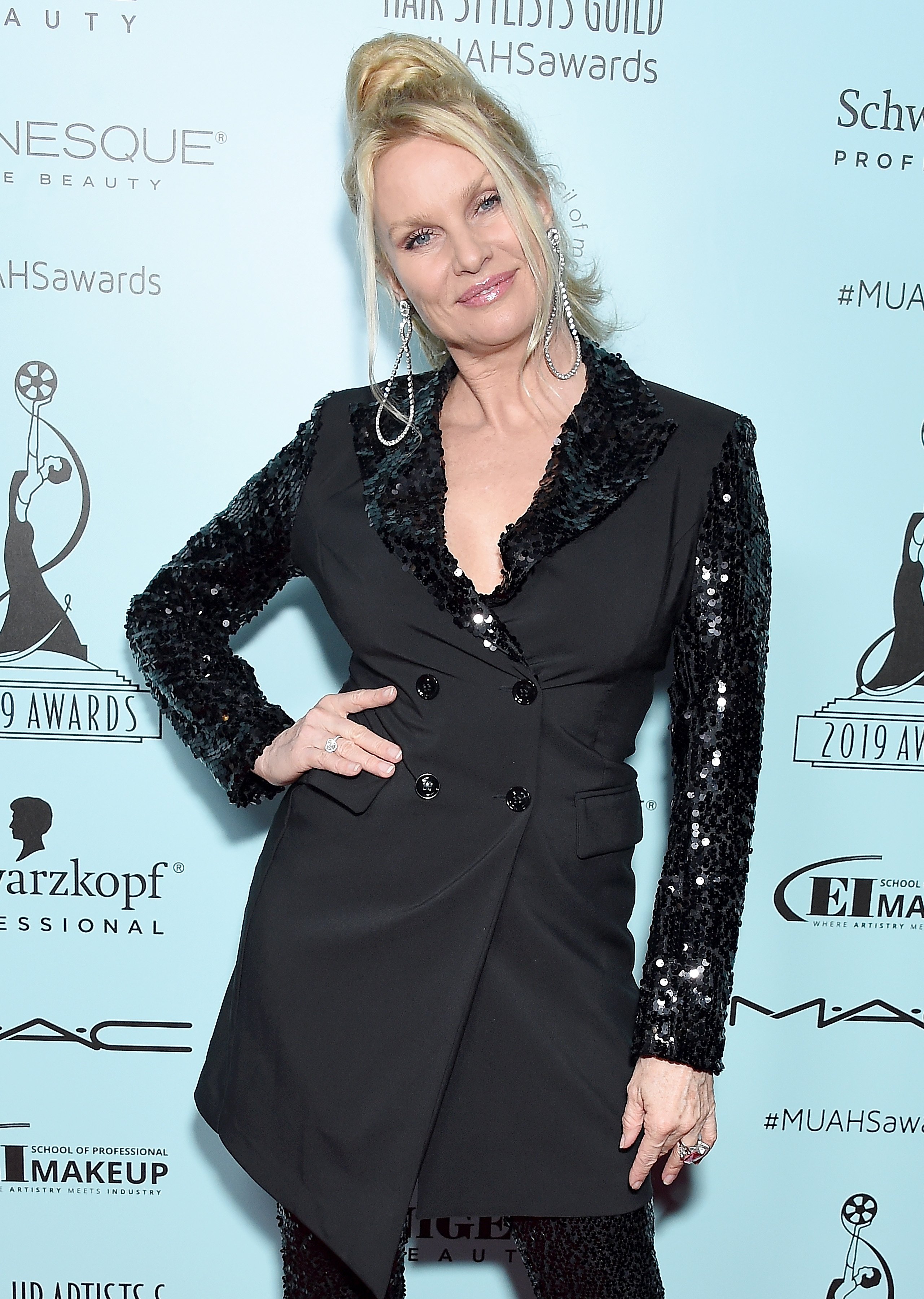 Nicollette Sheridan attends the 6th Annual Make-Up Artists & Hair Stylists Guild Awards at The Novo by Microsoft on February 16, 2019, in Los Angeles, California. | Source: Getty Images.
Nicollette left "Desperate Housewives" in 2009 under the cloud of a lawsuit she filed against ABC and Cherry for wrongful termination of her contract. The case ended two years later in a mistrial.
Nonetheless, the actress continued her career, and she now stars in "Dynasty" as Alexis Carrington. Nicollette also divorced her husband of three years, Aaron Phypers, in August 2018.
JAMES DENTON: MIKE DELPINO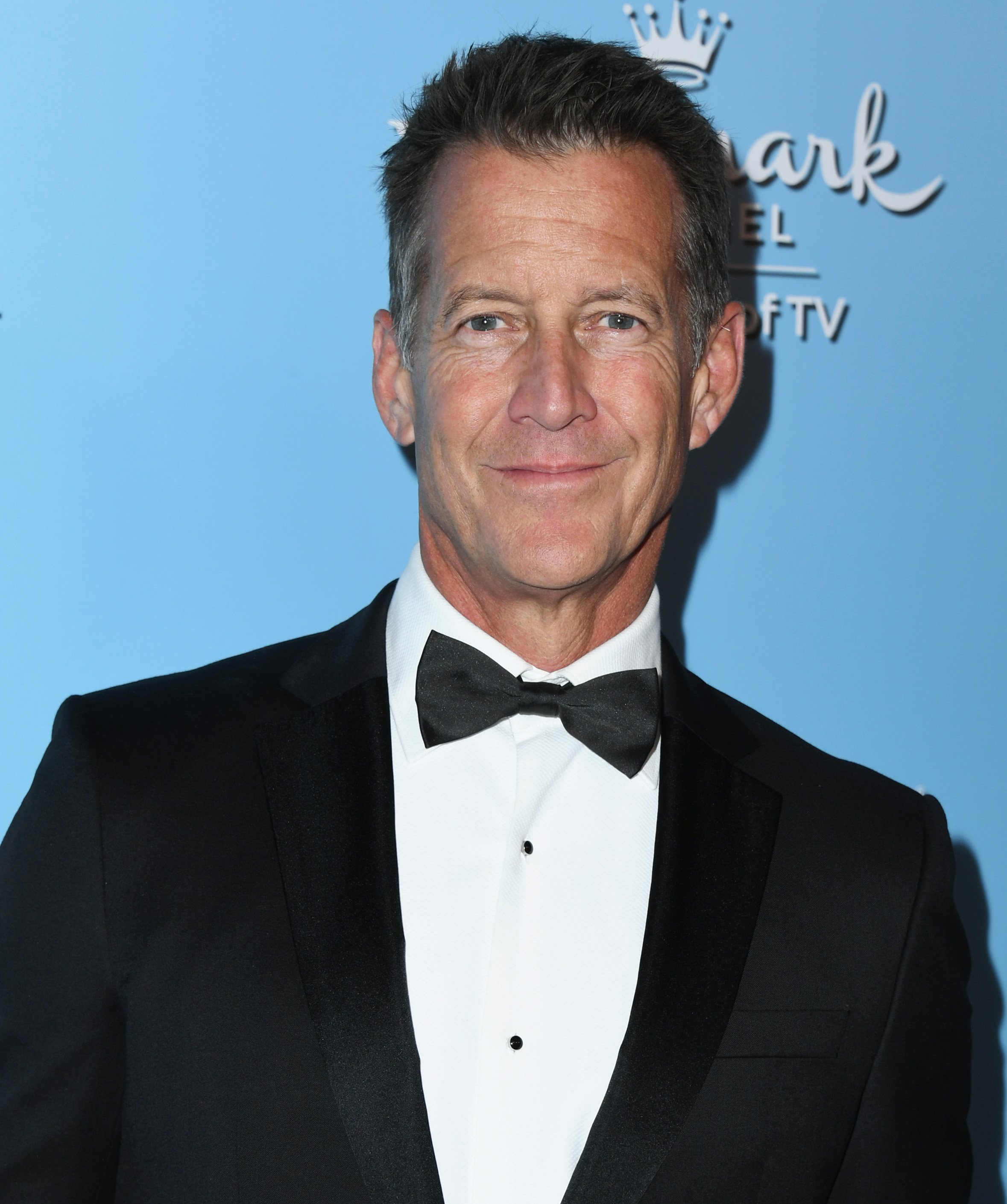 James Denton attends the 9th Annual American Humane Hero Dog Awards at The Beverly Hilton Hotel on October 05, 2019, in Beverly Hills, California. | Source: Getty Images.
Following his time on the comedy-drama, James starred in several movies before he landed recurring roles in "Devious Maids" and "Good Witch" from 2015 until 2018. His latest film, "Selfie Dad," James portrays the character of Steve.
James married his second wife, Erin O'Brien, on December 16, 2002, and the couple shares two children, Sheppard and Malin.
DANA DELANY: KATHERINE MAYFAIR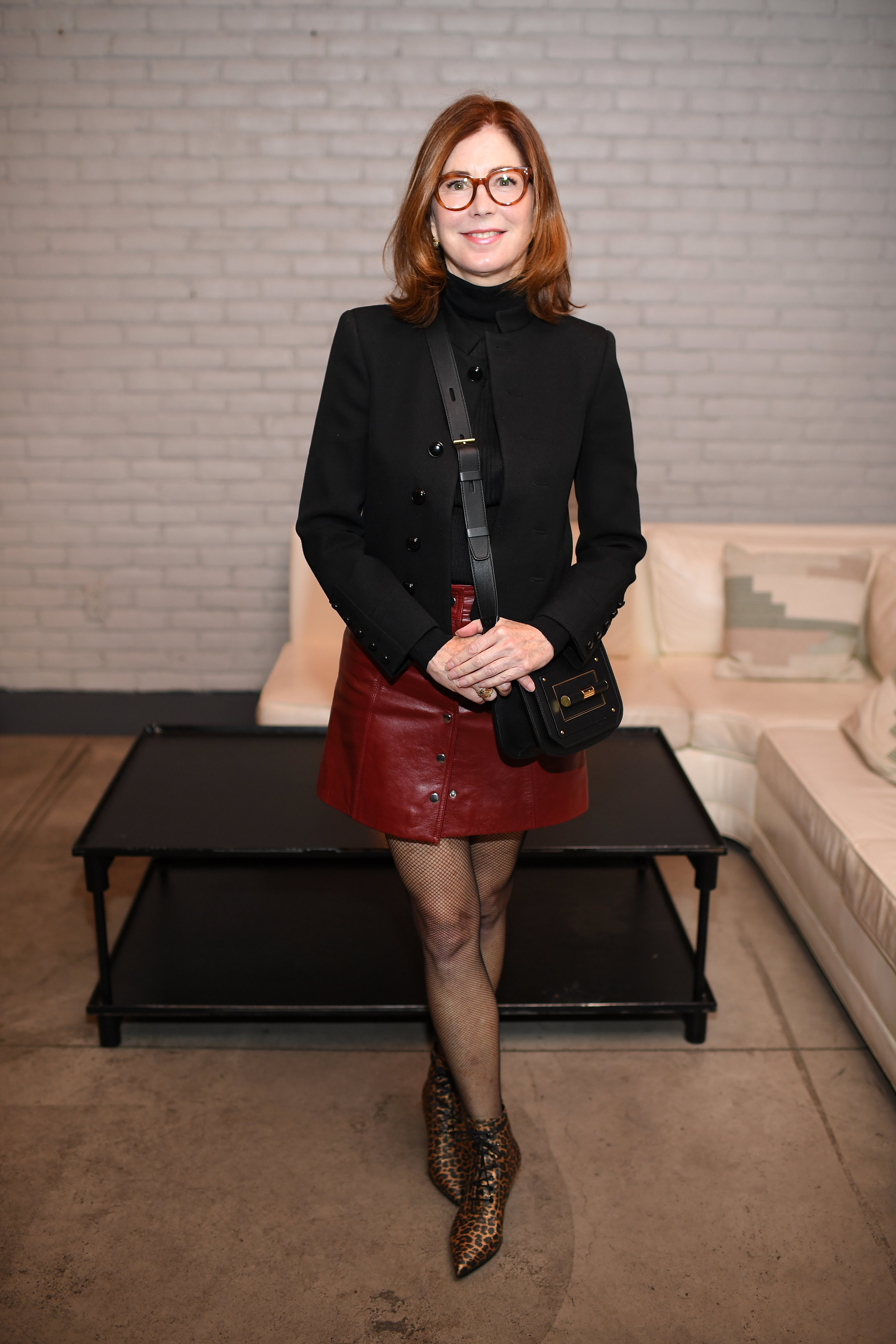 Dana Delany attends the "Frankie" New York Screening After Party at Hotel 50 Bowery Rooftop on October 14, 2019, in New York City. | Source: Getty Images.
Dana kept a steady onscreen presence after "Desperate Housewives" ended, and she landed recurring roles in series, including "The Comedians," "Hand of God," and in "The Code" in 2019.
VANESSA WILLIAMS: RENE PERRY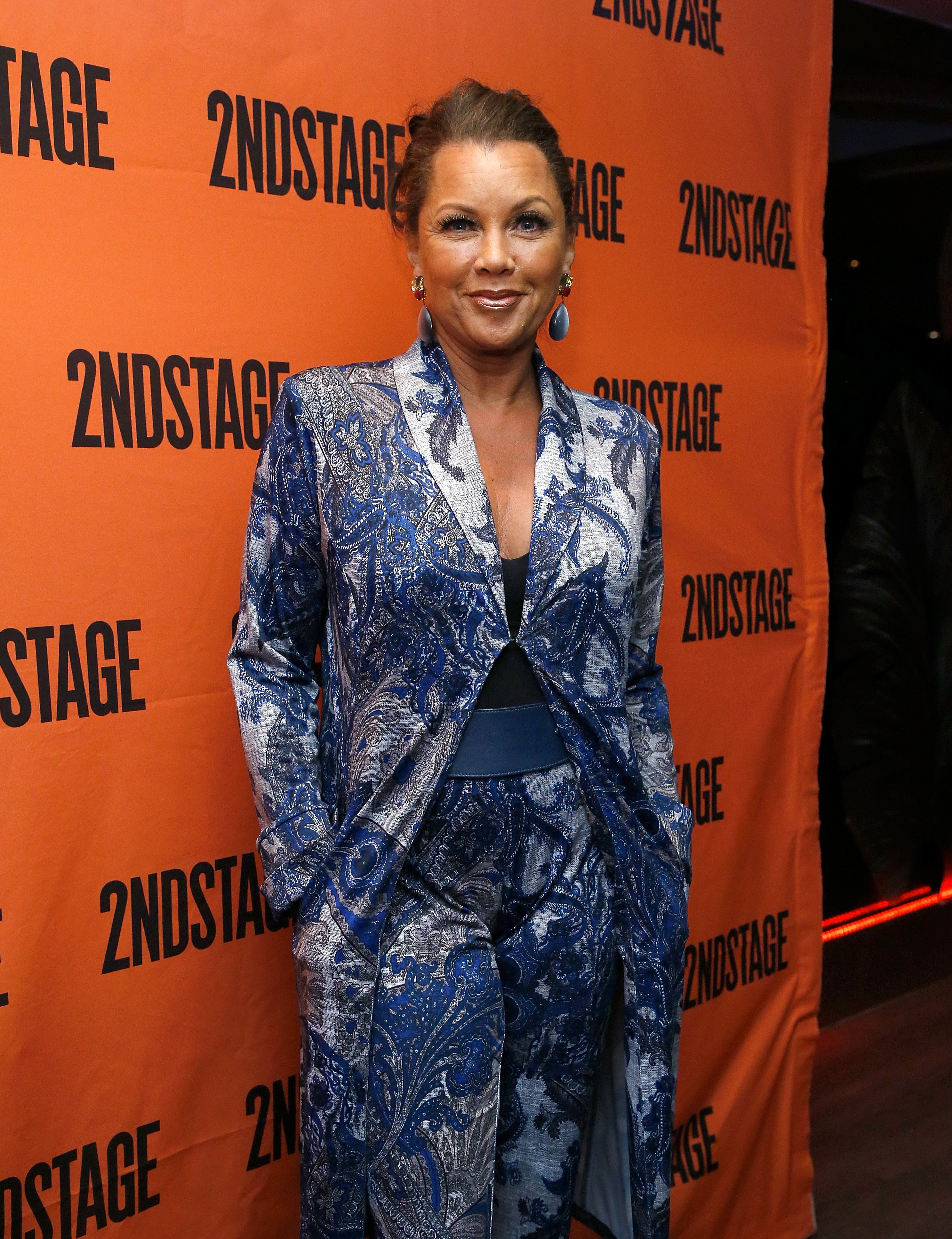 Vanessa L. Williams attends "Torch Song" Off-Broadway Opening Night - Party at Copacabana on October 19, 2017, in New York City. | Source: Getty Images.
Vanessa joined the cast in 2010, and went on to star in hit television shows such as "666 Park Avenue," "The Mindy Project," "Royal Pains," "The Good Wife," "The Librarians," and most recently in "T.O.T.S."
Married for the third time to Jim Skrip since 2015, Vanessa has four children from previous marriages. With her first husband, Ramon Hervey II, she has three children Melania, Jillian, and Devin, and another child with her second husband, Rick Fox, Sasha.
RICARDO ANTONIO CHAVIRA: CARLOS SOLIS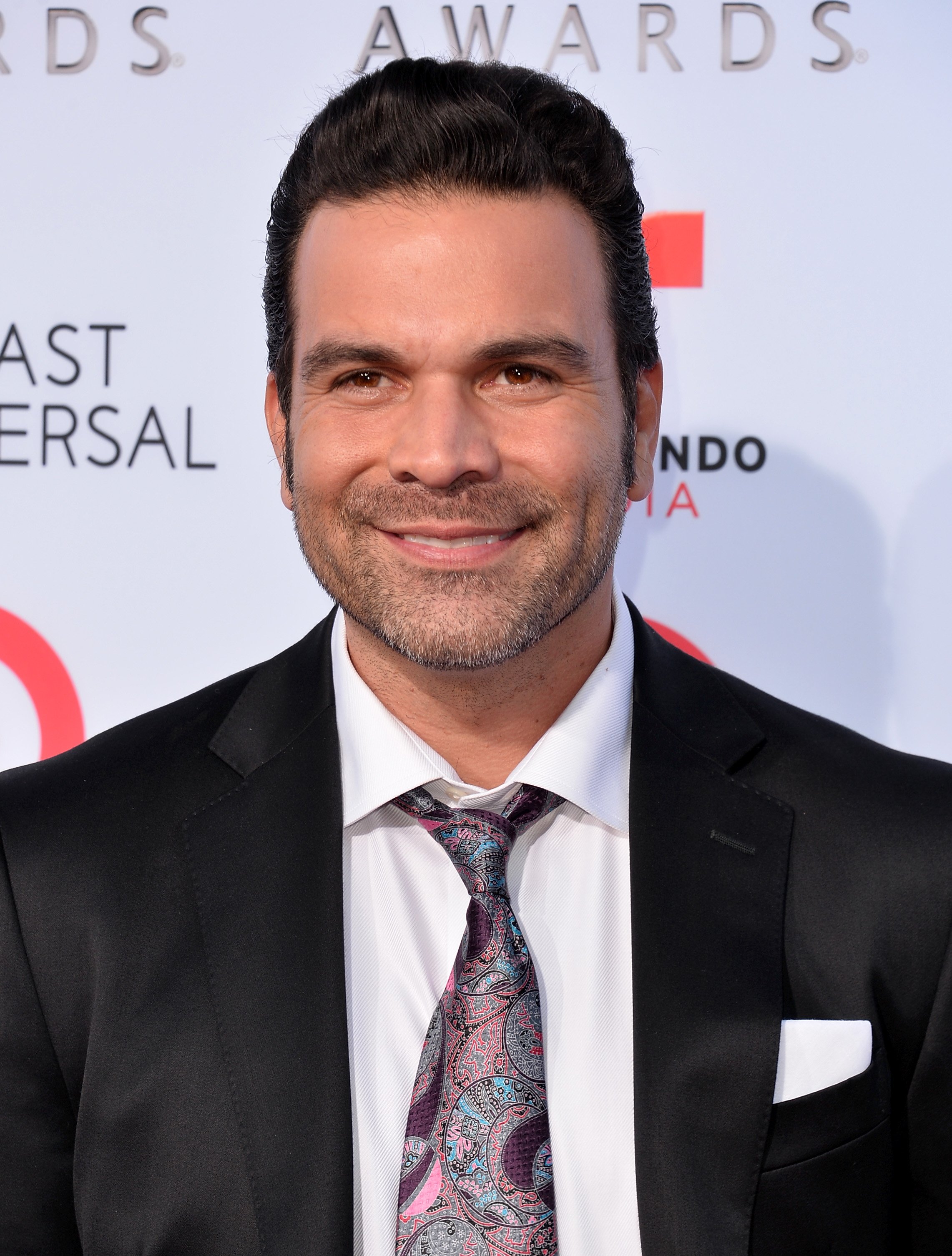 Ricardo Chavira arrives at the 2013 NCLR ALMA Awards at Pasadena Civic Auditorium on September 27, 2013, in Pasadena, California. | Source: Getty Images.
Ricardo mainly starred in television series after "Desperate Housewives" came to an end. After starring in the short-lived sitcom "Welcome to the Family," Ricardo snagged recurring roles in "Santa Clarita Diet," "Jane the Virgin," and "Scandal." His latest film, "Narco Soldiers," was released in 2019.
The actor is currently married to Marcea Dietzel. The couple tied the knot on September 22, 2007, and have since welcomed a daughter, Belen, and a son, Tomas.
BRENDA STRONG: MARY ALICE YOUNG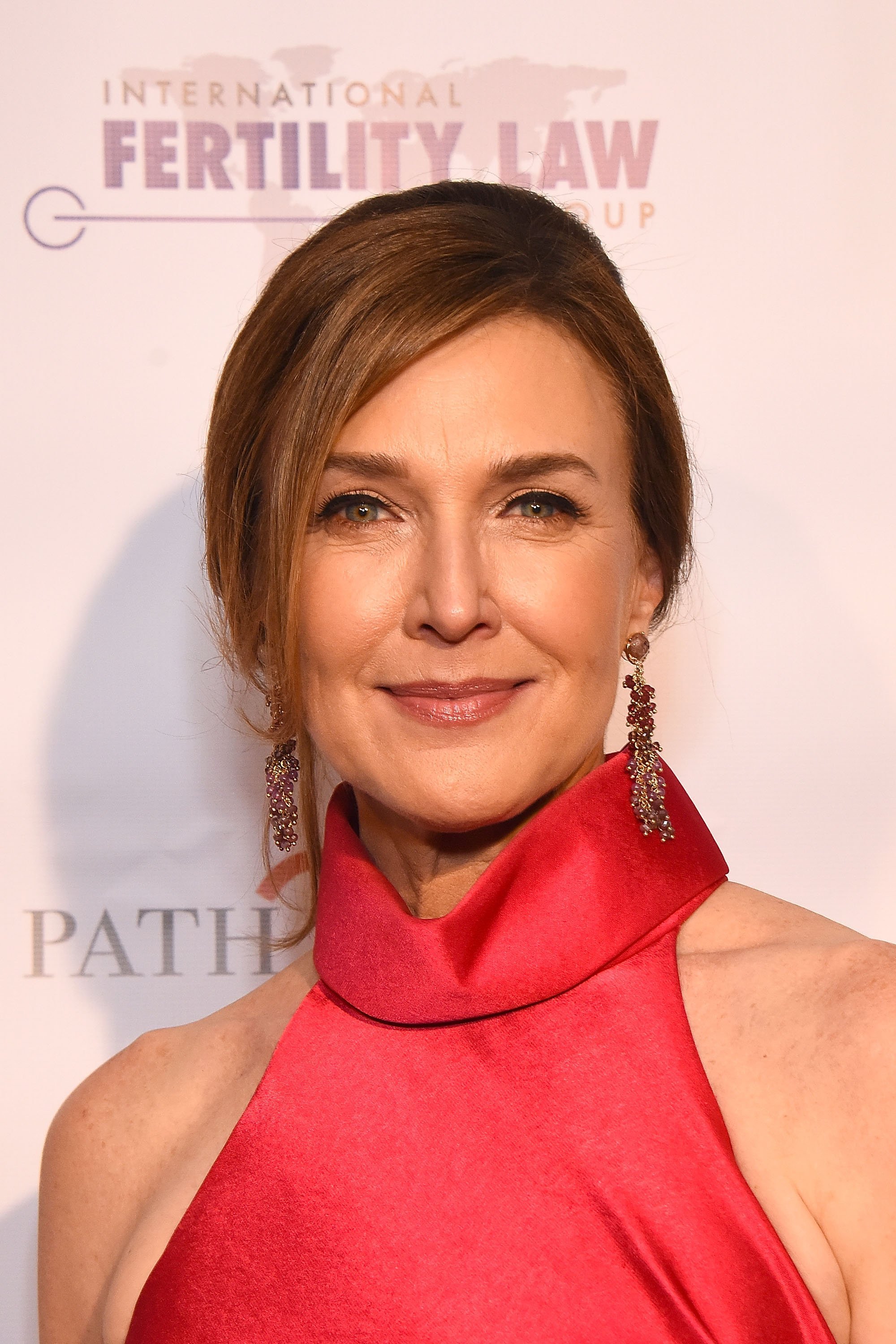 Brenda Strong attends Path2Parenthood's Illuminations LA 2018 at SLS Hotel at Beverly Hills on May 11, 2018, in Los Angeles, California. | Source: Getty Images.
With several overlapping roles in both television in film since her time on the comedy-drama, Brenda starred in both "Dallas" and "Blood Relatives" between 2012 and 2015.
She notably appeared in the movies "Love by Chance," and "Deported," while she currently stars in the television series "13 Reasons Why" as Nora Walker.
Married to her second husband John Farmanesh-Bocca since May 2, 2015, Brenda shares a son, Zakery Henri, with her ex-husband, Thomas C. Henri.
DOUG SAVANT: TOM SCAVO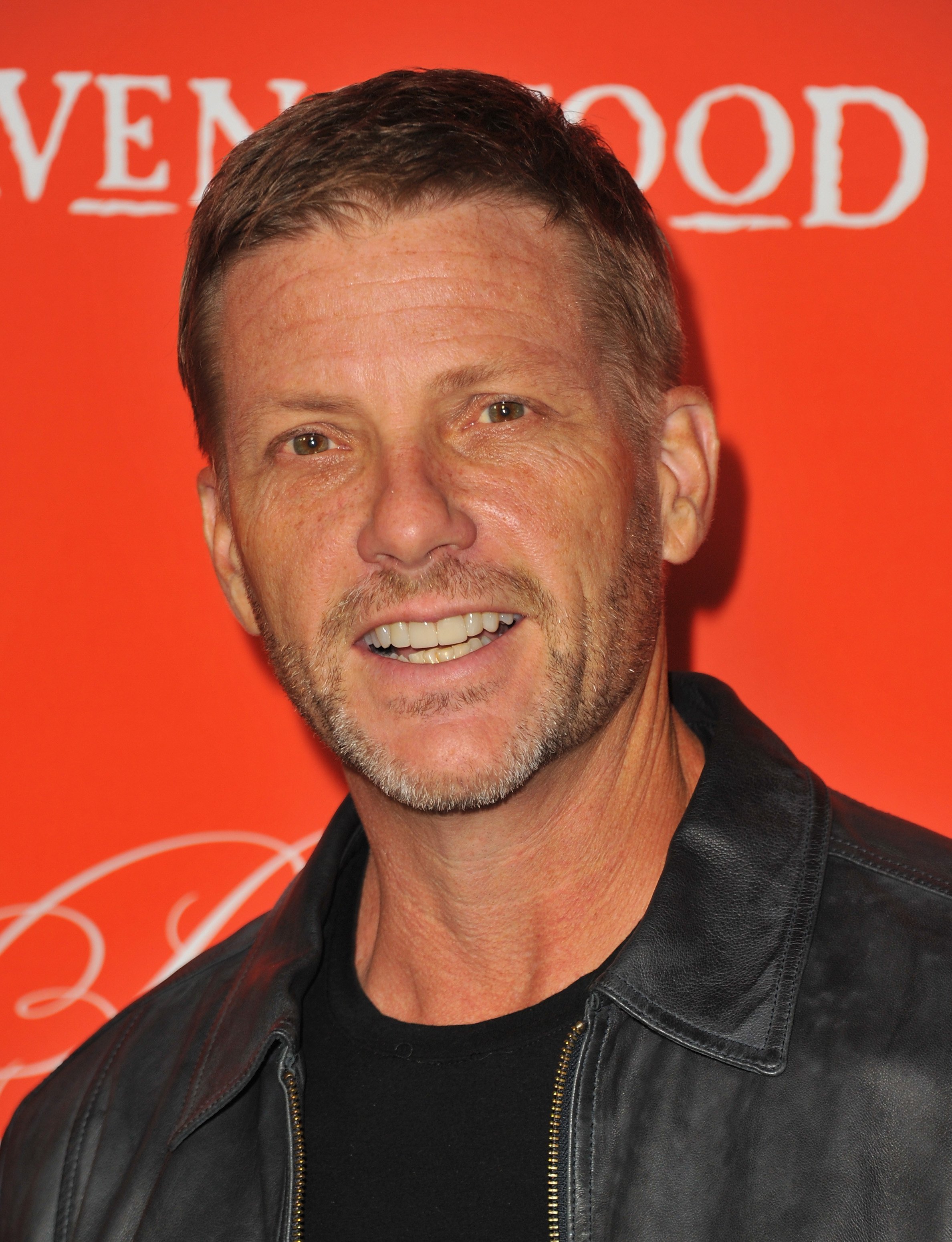 Doug Savant attends a screening of ABC Family's "Pretty Little Liars" Halloween episode at Hollywood Forever Cemetery on October 15, 2013, in Hollywood, California. | Source: Getty Images.
Doug landed bit roles in a long list of television series after "Desperate Housewives" came to an end, including the popular television series, "Criminal Minds," "Scorpion," "Castle," "Notorious," and "Lucifer."
Currently, Doug stars as coach Ed Jennings in "Tell Me Your Secrets," and he is married to his second wife, Laura Leighton, with whom he has two children. The actor also has two children with his first wife, Dawn Marie Dunkin.
One of the cast members, Felicity Huffman, frequented headlines in 2019 after news broke that she and her husband became involved in the college admission scandal that involved other celebrities as well.
In September 2019, a source revealed that the actress is desperate to repair the damage the scandal caused in their family.
Please fill in your e-mail so we can share with you our top stories!