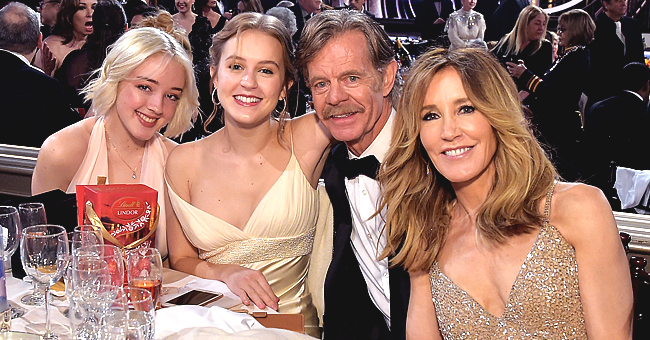 Getty images
'Desperate Housewives' Felicity Huffman Will 'Do Everything' to Heal Family after College Scandal
Felicity Huffman was indicted in a college fraud case and is due to be sentenced on Friday. She is however desperate to write her wrongs and repair the damage the college scam may have done to her family, as revealed by a source.
The world was taken by surprise by the American College Admissions scam scandal that involved few celebrities. Actress, Felicity Huffman was one of such persons indicted and has been duly charged.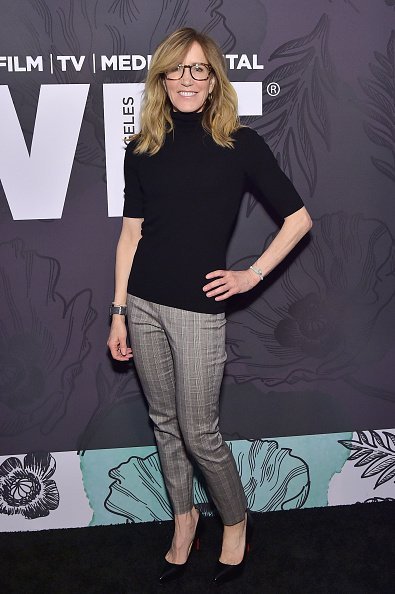 Felicity Huffman attends the 12th Annual Women in Film Oscar Nominees Party Presented by Max Mara | Photo: Getty Images
"The Desperate Housewives" star who awaits her sentencing this Friday is prepared for her fate, but other than that wants to make amends for her wrongdoing.
WHAT FELICITY WISHES TO DO
A source revealed that the actress has been left saddened by the weight of her actions on the image of her family, and is willing to right the wrongs.
The source said that Felicity wants to pay whatever price there is to pay for her part in breaking the law, and is thus willing to make amends by giving back to the educational community, and the public.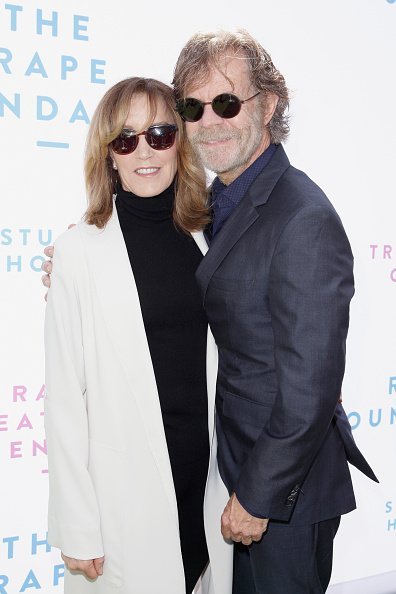 Felicity Huffman and William H. Macy attend The Rape Foundation's Annual Brunch on October 7, 2018 in Beverly Hills | Photo: Getty Images
WHAT THE PROSECUTORS WANT
The prosecutors in Felicity's case recommended to the judge that she should face a month of jail time and then twelve months of supervised release. They also want her to be fined $20,000 for her part in the fraud. They will wait till Friday to see if their recommendations are followed.
FELICITY'S LETTER TO THE JUDGE
Felicity asked the judge, through her attorney, to be served a one-year probation and community service sentence. She also wrote an emotional letter to the judge, explaining that she got involved in the admission scheme only as a result of her desperation to be a good mother.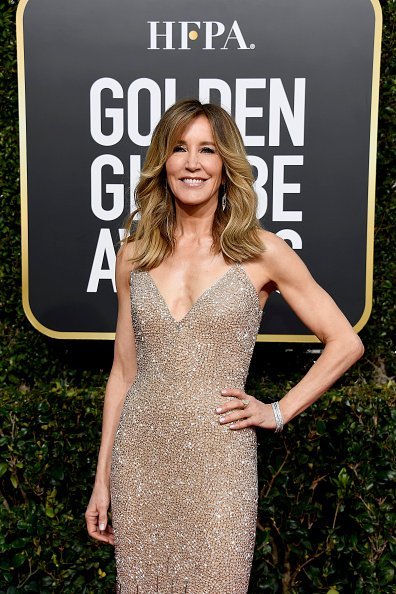 Felicity Huffman arrives to the 76th Annual Golden Globe Awards held at the Beverly Hilton Hotel on January 6, 2019 | Photo: Getty Images
In the letter, the actress allegedly admitted that there was no justification for her actions and took responsibility for them. She is also willing to accept whatever punishment the Court administers.
The actress also narrated how she came to be involved with the leader of the fraud, Rick Singer and revealed that her oldest daughter, Sophia, had been diagnosed with learning disabilities.
This fact and recommendations from various experts drove Felicity to want to influence Sophia's SAT scores.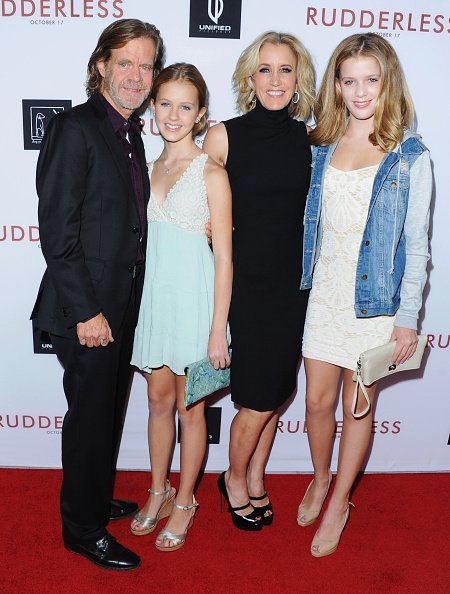 William H. Macy, daughter Georgia Macy, Actress Felicity Huffman and daughter Sofia Macy arrive at the Los Angeles VIP Screening "Rudderless" at the Vista Theatre | Photo: Getty Images
FELICITY WANTS TO REPAIR HER BROKEN RELATIONSHIP WITH DAUGHTERS
The 56-year-old actress does have much more to work on if she is to repair the damage done to her family, especially her relationship with her daughters in the aftermath of the scandal.
Her husband, William H. Macy, also an actor, wrote a letter to the judge (he is one of her 27 dearest friends who did), and explained that his wife is trying to rebuild her relationship with daughters, Sophia and Georgia.
That relationship took a downward spiral in March when the scandal became public knowledge.
Please fill in your e-mail so we can share with you our top stories!