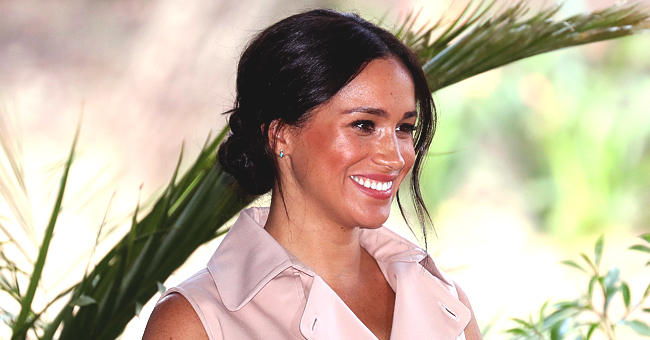 Getty images
Meghan Markle Gets Candid about Being New Wife and Mom in the Public Eye in a New Interview
The Duchess of Sussex, Megan Markle, candidly expressed the pressure she felt being a new wife and mom in the public eye in a new interview. According to her, not many people have asked if she's okay.
"
ITV
" recently released new footage of the royal couple's recent tour to Southern Africa, from the documentary, "Harry and Meghan: An African Journey," that went on air this Sunday.
In the rare behind the scenes documentary, the Duchess of Sussex spoke to Tom Bradby about the negative press she was subject to during her pregnancy.
MEGAN'S PERSPECTIVE FROM BEHIND THE SCENES
Megan addressed how pregnancy and the first few months of the newborn can be a vulnerable time for any woman, and the backlash from the media made it even more challenging.
She also went on to thank Tom for his concerns as not many people had asked if she was okay. "... it's a very real thing to be going through behind the scenes," she added.
Tom also inquired if it "would be fair" to say that she's "not really okay, as in it's really been a struggle?" to which Meghan unhesitantly answered in a crackling voice, "Yes."
THE DUKE OF SUSSEX OPENS UP
In the documentary, Prince Harry also opened up about his mother, how every click and flash of a camera in the public eye gives him "the worst reminder of her life as opposed to the best."
He further explained the pressure being a member of the royal family in the limelight and particularly the memories of his mother's relationship to the media.
Prince Harry was also very supportive to Meghan at the recent WellChild Awards. In his speech, he poignantly relived his memory of the couple's first pregnancy.
PRINCE HARRY COULD NOT HOLD BACK HIS EMOTIONS
"Last year, when my wife and I attended, we knew we were expecting our first child — no one else did at the time, but we did — and I remember…" he said before his emotions got the best of him.
After a momentary pause to regain composure and to hold back the welling of tears in his eyes, he further shared:
"I remember squeezing Meghan's hand so tight during the awards, both of us thinking what it would be like to be parents one day."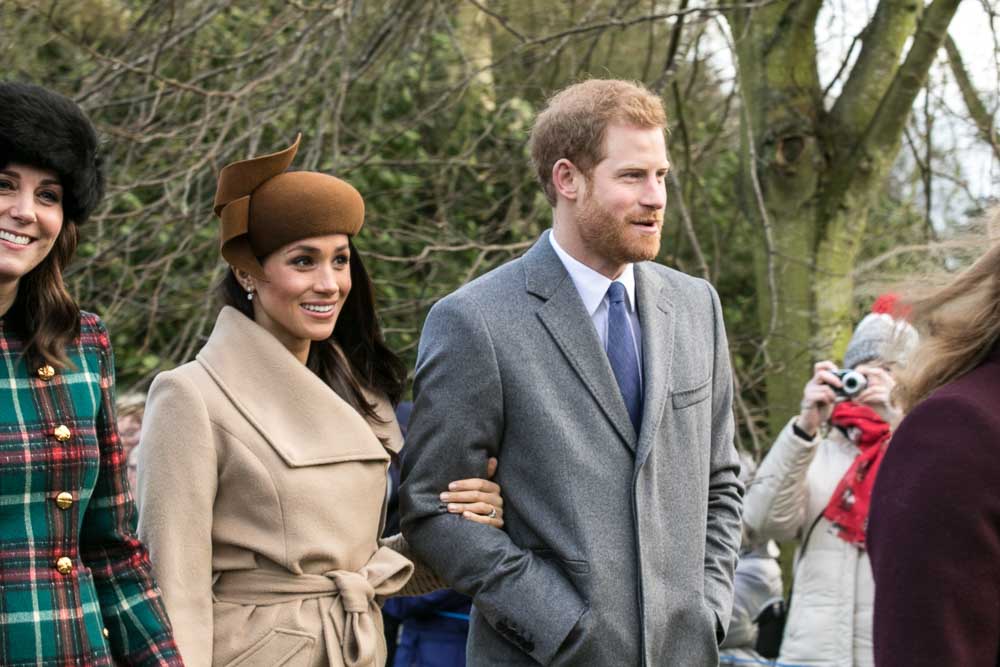 Prince Harry and Meghan Markle with other members of the Royal family going to church at Sandringham on Christmas Day 2017 | Source: Wikimedia Commons
"And now, as parents, being here and speaking to all of you pulls at my heartstrings in a way I could have never understood until I had a child of my own," Harry said, pouring his heart out.
Please fill in your e-mail so we can share with you our top stories!