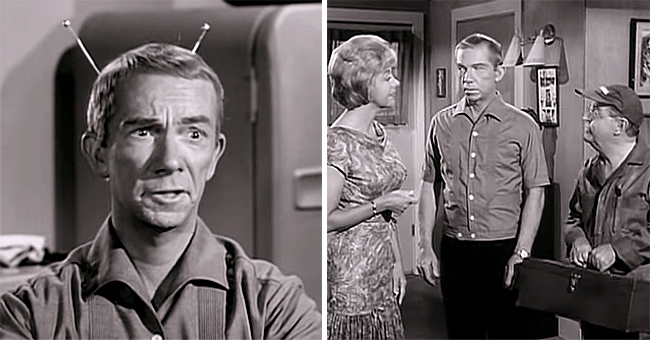 YouTube/PROClassicTV
'My Favorite Martian:' Lives of the Cast after Show Ended

When a spacecraft crashed outside of Los Angeles, a newspaper reporter, Tim O'Hara, passed the occupant off as "My Favorite Martian," Uncle Martin O'Hara. The CBS show about the Martian stuck on earth, aired from 1963 until 1966, and became a well-liked fantasy among younger and older viewers alike.
But what happened to the cast who made the television show so popular over five decades ago? Let's have a look.
RAY WALSTON: UNCLE MARTIN O'HARA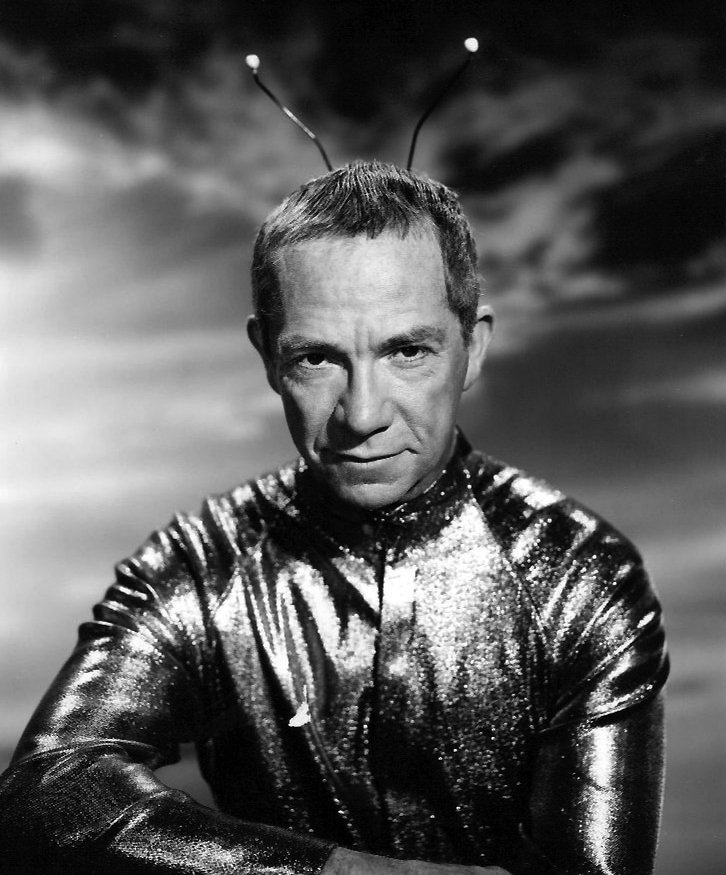 Ray Walston as Uncle Martin from the television program "My Favorite Martian" in 1963. | Source: Wikipedia.
With a television and film career that began in 1954, Ray Walston went on the have a long and successful career playing odd but endearing characters, including his role as Uncle Martin in the classic television series, "My Favorite Martian."
While the role brought him onscreen fame, Ray took the opportunity to replace Peter Sellers in "Kiss Me, Stupid" after he had a heart attack, with open arms.
Speaking with The New York Times in 1964, Ray saw it as a chance "to blast the possibility of spending the rest of my life being cast as a Martian and wandering about in front of a camera with antennae on my head.''
As it turns out, Ray had nothing to worry about. With roles in classics such as "Starsky and Hutch," "Little House on the Prairie," and "21 Jump Street," as part of his 155 credits as an actor, Ray would go on to win two Emmy Awards for his role as Henry Bone on the drama "Picket Fences" in 1995 and 1996.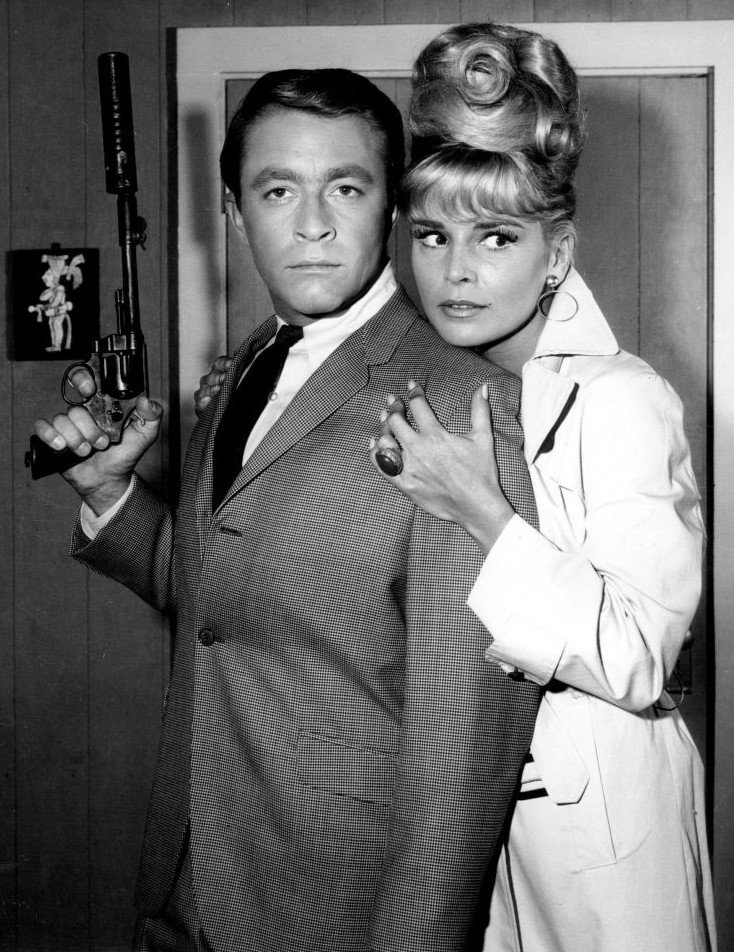 Bill Bixby as Tim O'Hara and guest star Susanne Cramer on "My Favorite Martian" in 1965. | Source: Wikimedia Commons.
The acclaimed actor made his last onscreen appearance in the 2000 season premiere of "Touched by an Angel," and sadly passed away of lupus on New Year's Day 2001 at the age of 86.
Ray is survived by his wife, Ruth Calvert, whom he married on November 3, 1943, their daughter Kate, and his two grandchildren.
BILL BIXBY: TIM O'HARA
Bill Bixby became one of television's Mr. Nice Guys by portraying likable lead characters that made him one of the busiest actors on American television between the 1960s and 1990s.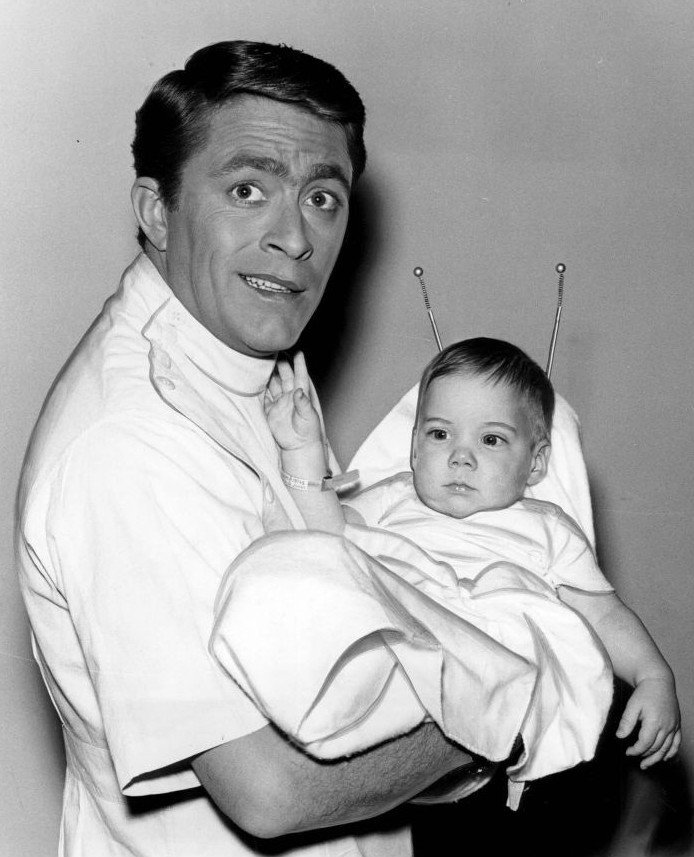 Bill Bixby as Tim O'Hara in "My Favorite Martian" in 1965. | Source: Wikipedia.
A longtime fan of Elvis Presley's music, Bill had the opportunity to star in two of his films shortly after "My Favorite Martian" went off the air in 1966. First came "Clambake" in 1967, followed by "Speedway" a year later.
In 1968, Bill landed a role in "The Courtship of Eddie's Father," which became the second of three different television series he starred in to run for more than three years.
The third came eight years later when he became known as David Banner in "The Incredible Hulk," which aired until 1982, and Bill felt very disappointed when high rising costs caused the series' cancelation.
Bill began directing at the age of 36, and while working on the NBC show "Blossom" in April 1991, he got diagnosed with prostate cancer. He faced the disease head-on and underwent surgery, chemotherapy, and used the experimental drug suramin, but his cancer spread nonetheless.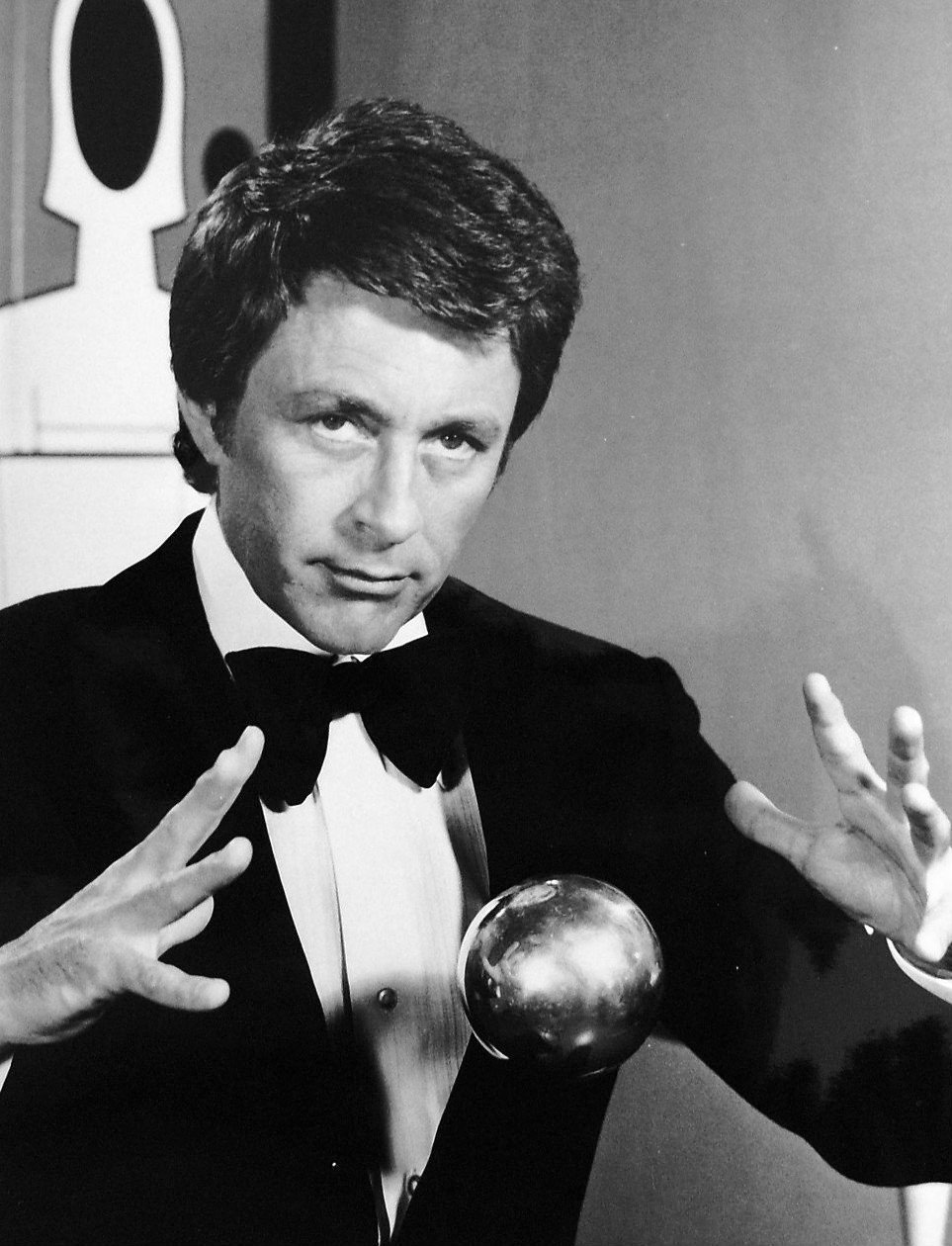 Bill Bixby as Tony Blake from the television program "The Magician" in 1973. | Source: Wikipedia.
The actor went on with his life and met his third wife, Judith Kliban, shortly before his 59th birthday in Hawaii, and the two started dating.
After the couple tied the knot on October 3, 1993, Bill returned to direct the set of "Blossom." But his deteriorating health led to Judith having to drive him home on November 15, 1993, for the last time.
A week later, on November 21, 1993, Bill slipped into a coma and peacefully died in Century City, Los Angeles.
PAMELA BRITTON: LORELEI BROWN
As the daughter of the prominent stage actress, Ethel Owen, Pamela changed her surname to Britton when she started her stage career at the age of fifteen to avoid being compared to her successful mother.
Ray Walston as Uncle Martin and Pamela Britton as Mrs. Brown in 1963. | Source: Wikimedia Commons.
Pamela's Broadway breakthrough came with her casting as Celeste Holm's understudy in "Oklahoma," and she made her way onscreen in 1945 with a bit role in "Anchors Aweigh," alongside Gene Kelly, Kathryn Grayson, and Frank Sinatra.
Following her time on "My Favorite Martian," Pamela starred in the films "If It's Tuesday, This Must Be Belgium," and "Suppose They Gave a War and Nobody Came?" Pamela returned to the musical stage.
However, while touring with Don Knotts in "The Mind with The Dirty Man" in Arlington Heights, Illinois, Pamela started having headaches. Two weeks after she went to see a doctor, Pamela unexpectedly passed away on June 17, 1974, from a brain tumor.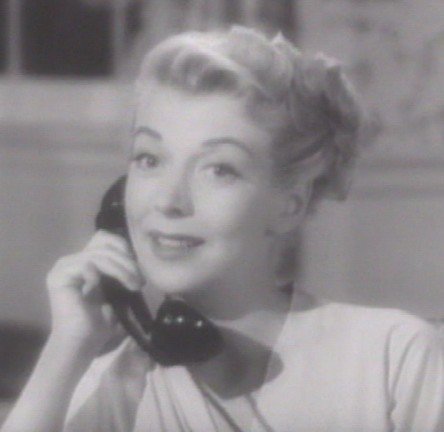 Screenshot of Pamela Britton in 1950. | Source: Wikipedia.
Pamela is survived by her husband, Arthur Steel, whom she married on April 8, 1943, after her sister set them up on a blind date in Texas, and their daughter, Katherine Lee.
J. PAT O'MALLEY: MR. BURNS
Although J. Pat O'Malley only starred in one season of "My Favorite Martian" as Tim's boss, he became a well-known and much-liked actor that frequently starred in Disney films.
With castings in Disney films, including "101 Dalmations" in 1961, "Mary Poppins" three years later, "The Jungle Book" in 1967, and "Robin Hood" in 1973, the actor earned an astonishing 238 credits as an actor between 1940 and 1982.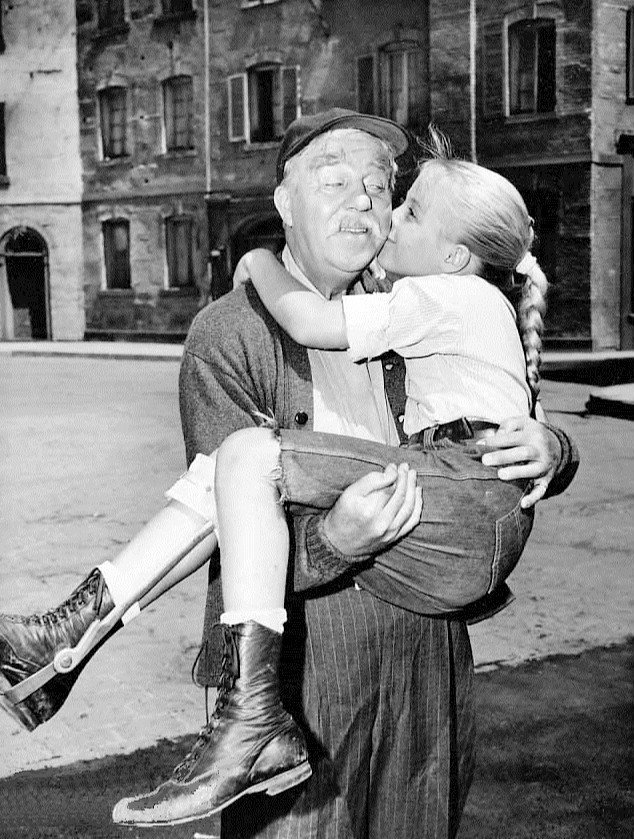 J. Pat O'Malley and Susan Gordon in "The Fugitive" in 1962. | Source: Wikipedia.
He married Margaret Mullen on January 11, 1936, and had two children. The couple stayed together until J. Pat died at the age of 80 from a pre-existing heart condition in their San Juan Capistrano home in California on February 27, 1985.
Relatedly, another television series that introduced viewers to strange phenomena during the 1960s is "Bewitched," and much like "My Favorite Martian," it became very popular.
While Samantha and Darrin drew viewers into their magical world, there are some lesser-known facts about the sitcom, perhaps even the most loyal of fans didn't know.
Please fill in your e-mail so we can share with you our top stories!