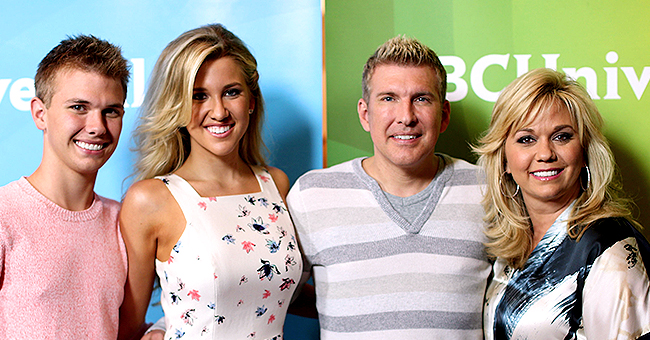 Getty images
Todd Chrisley of 'Chrisley Knows Best' Praises Beautiful Granddaughter Chloe in a New Photo & Fans Agree with Him

Todd Chrisley had nothing but praise for his granddaughter in a new photo shared on social media, and his fans agreed with him.
Todd Chrisley has often made it known that he enjoys his role as a grandfather. In a new post on Instagram, he shared a photo of himself, and his granddaughter, Chloe, leaning close to each other, as they stared straight at the camera.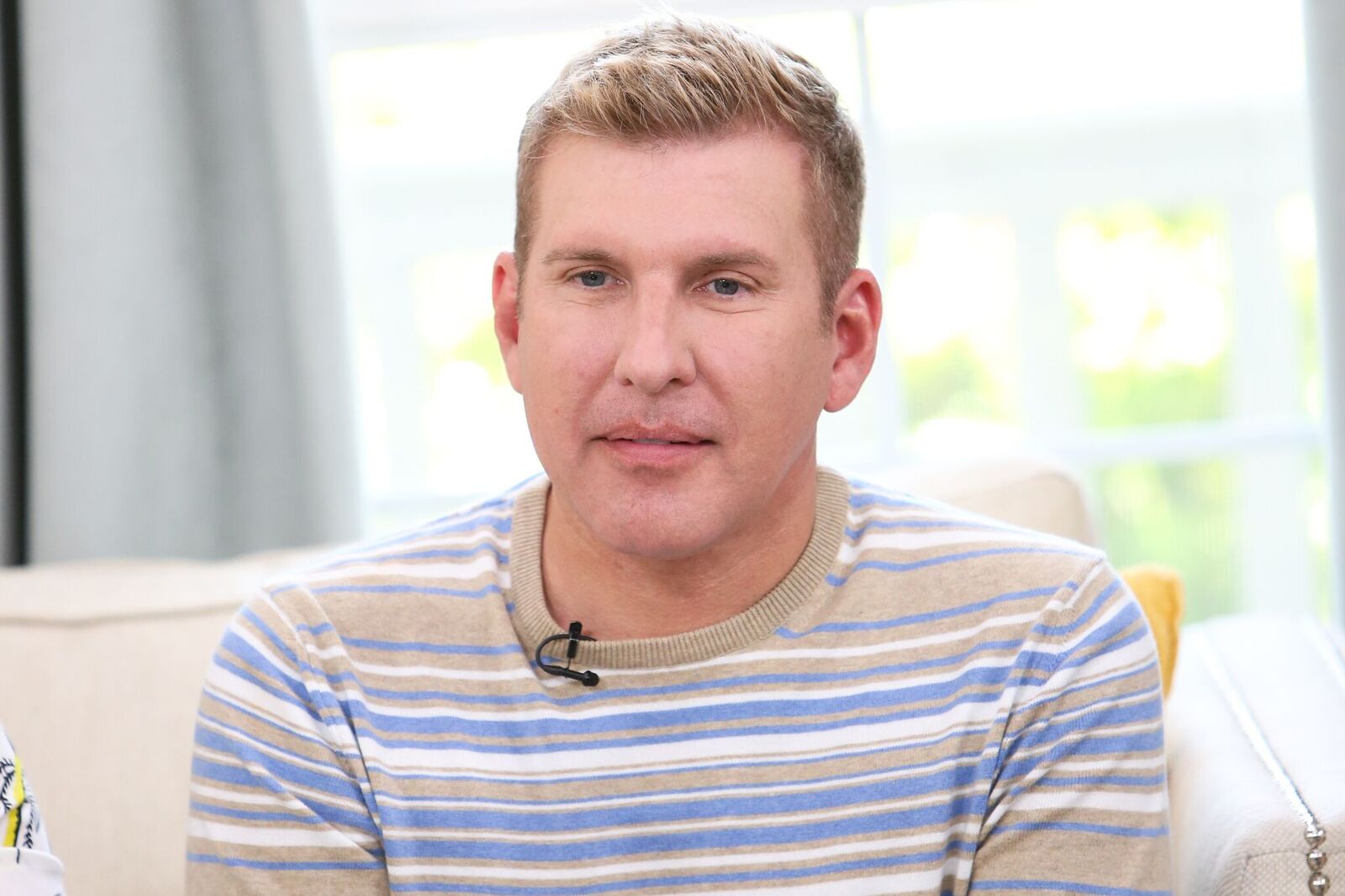 Reality TV Personality Todd Chrisley visit Hallmark's "Home & Family" at Universal Studios Hollywood on June 18, 2018 in Universal City, California
In the accompanying caption, the "Chrisley Knows Best" star praised the little girl writing,
"I mean, not bragging, but I think she is one of the most beautiful little girls in the world. Wait; I guess that is bragging."
Bragging or not, the reality star's fans agreed with him, and one person complimenting Chloe wrote,
"She is gorgeous. Looks like as she grows older, she looks more like her dad."
Another wrote, "Aww, she is precious," while a third commented, "Beautiful she is." One fan called the little girl "Perfect," another wrote, "She's beautiful," and one person noted, "She's really gorgeous."
Chloe is the daughter of Todd's formerly estranged son, Kyle Chrisley, with his ex, Angela Johnson. The little girl has been living with her grandfather, and his wife, Julie, since her parents got arrested in 2016, and the reality star has full custody.
Kyle once accused his father of using his daughter's biracial identity to get ratings for his USA Network show, but the "Chrisley Confessions" podcast host denied it, and in an Instagram post, he described his granddaughter as "The sweetest gift from God," and a "Blessing."
The reality star once told People about Chloe,
"She literally changed our lives in so many different ways. She opened our minds to so many things we didn't even know existed."
While Todd dotes on Chloe, he has little or no relationship with his grandson, Jackson; the child of his estranged daughter, Lindsie. The reality star and his first child have been feuding publicly, and trading accusations in the press.
Amid the drama, and the trial he is facing with Julie, for tax evasion charges, the dad-of-five keeps pressing on, and he recently shared a photo post on Instagram that had the words,
"Questioning my walk won't change my steps,"
And he captioned it,
"Look straight ahead, and not side by side, and what's behind you is behind you for a reason. Your future is in front of you."
Todd's focus is on the family he has, which includes Chloe, and the little girl is getting all the grandfather love, the reality star has to give.
Please fill in your e-mail so we can share with you our top stories!