The Reason Patsy Cline's Daughter Julie Dick Fudge Is Not Following in Her Mother's Footsteps
Patsy Cline's daughter is constantly touched by her mother's legacy, but though she had the chance to do so, Julie Dick Fudge was never interested in becoming a singer herself.
Who was Patsy Cline?
Patsy Cline was one of country music's biggest female trailblazers. She cemented her iconic role in the industry before passing away at just 30 years old. 
Born as Virginia Patterson Hensley in Winchester, Virginia, Cline started working at just 16 to help her mother support her two younger siblings after their father left them. Cline took a number of small jobs as a young adult.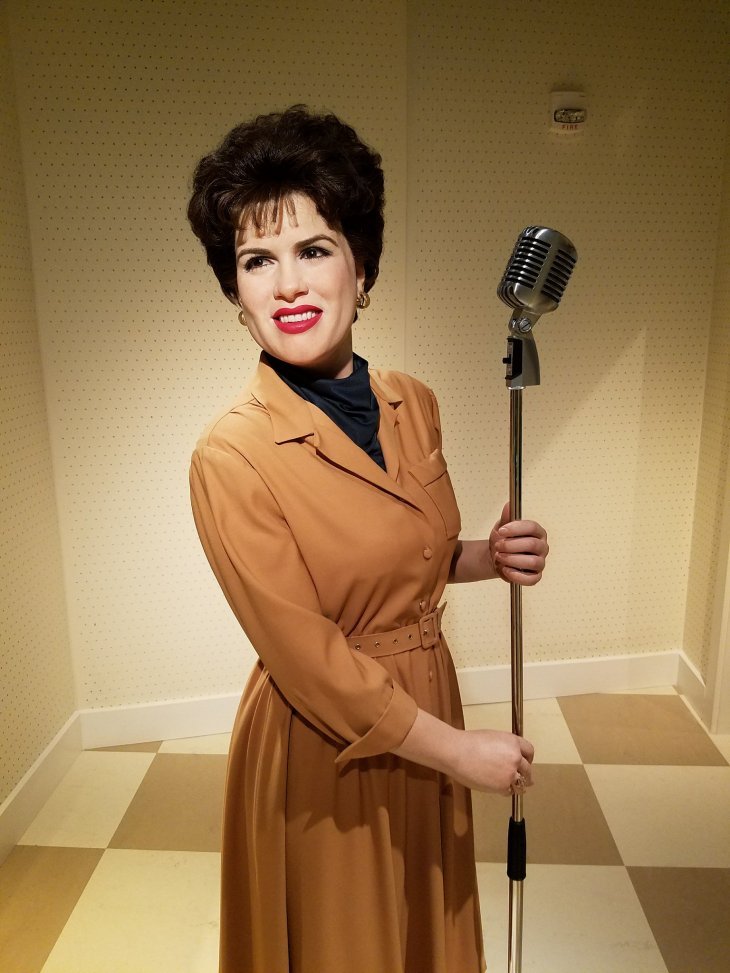 Her passion for music began at just eight years old. At 15 years old, Cline got her first gig by singing on Jimmy McCoy's show. When she was asked to return regularly, her seamstress mother sewed up outfits for her to perform in. 
How did she become a legend?
By 1952, Cline would perform with Bill Peer's group and changed her name to Patsy Cline — Cline came from her marriage to Gerald Cline, which ended in 1957. 
Despite their divorce, Cline kept her surname as her career catapulted after winning "Arthur Godfrey's Talent Scouts" by giving her rendition of "Walkin' After Midnight." 
The Best Patsy Cline Songs of All Time https://t.co/0zrhT68PuT

— Country Living (@CountryLiving) October 19, 2019
She even kept the name upon remarrying to linotype operator Charlie Dick. Cline was a woman of immense fortitude. She began the practice of always collecting upfront payment from concert promoters. 
What was her relationship with Loretta Lynn?
She taught then-rising singer Loretta Lynn to fight back, as Lynn explained in an interview with Nashville Scene. The two women had a remarkable friendship which was recently portrayed in a Lifetime biopic.
Cline's tragic plane crash death in 1963 hit Lynn, as well as her mother and many others very hard. Perhaps the two people who took it the worst were her children, Julie Dick Fudge and Randy Dick.
Relive what life and music was like for #Opry stars Patsy Cline and @LorettaLynn "Patsy and Loretta," premiering tonight on @lifetimetv at 8/7CT!https://t.co/rW0EWI8l0z

— Grand Ole Opry (@opry) October 19, 2019
Julie, now 61, was just four years old when her mother passed away. She, alongside Lynn's daughter Patsy Lynn who was named after her late friend, worked as co-producers for the Lifetime film, "Patsy and Loretta." 
What was she like as a mother?
While promoting the film, Julie revealed that her late mother was "very much a hands-on mom." Despite her passion for music, she also saw it was "something that had to be done" in order to support her family.
"She really would rather have been at home, I believe," Julie said. The sadness that came whenever Patsy had to travel for work is illustrated in the film, which was partially shot in the house Patsy lived before her death.
Here's What Patsy Cline Was Really Like as a Mom https://t.co/p9xjMnYWVY

— Country Living (@CountryLiving) October 19, 2019
Overall though, Julie had a happy childhood and she knew her mother was unique. She shared how Cline used to have her own coloring book which Julie couldn't use. That was before adult coloring books were a thing. 
Why didn't her daughter follow in her footsteps?
In an old interview, Julie also talked about being raised by her grandmother Hilda, who shied away from the press when it came to her daughter's celebrity status. She liked her privacy, Julie said. 
Julie further touched on the reason she chose not to follow in her mother's footsteps and become a singer. When asked if she's ever thought about it, she said: 
"No, no, there's a lot more to it than just being able to sing and I guess I'm not into doing [it] that much like she was."
Though Julie did not follow her mother's footsteps, she helped keep Cline's memory alive by getting involved in opening a museum in her mother's name back in April 2014. 
How is she remembered?
The museum was created by Bill Miller, who credited Cline with timeless music and said she "deserved her own museum as she continues to transcend generations of fans." 
Cline, who was inducted into Country Music Hall of Fame in 2010, left her greatest impression on her daughter, who is constantly in awe of her mother's impact on big-time names in the country and in general, on fans worldwide. 
Her stepfather Dick, who never remarried after Cline's death, sadly passed away in November 2015 at the age of 81. Though Cline managed her career alone mostly, Dick often helped her while she was on the road. 
Like Julie, Dick kept Cline's memory alive after her death. He worked at Starday Records but would travel to events in honor of Cline. The pair are best remembered through their children, grandchildren, and great-grandchildren.