Wendy Williams Took Her Son and Nephew to a Strip Club for the First Time
Wendy Williams revealed that she has introduced her 19-year-old son Kevin Hunter Jr. and her nephew Travis to adult entertainment.
Talk show host Wendy Williams was in Los Angeles to accept the singular honor of having her own star on the Hollywood Walk of Fame, and she took the opportunity to do some celebrating with her son and her nephew.
The 55-year-old spilled the beans on what ended up being an epic weekend of very adult partying.
Wendy was honored in a ceremony on October 17, 2019, and unveiled the 2,677th star on Hollywood Boulevard.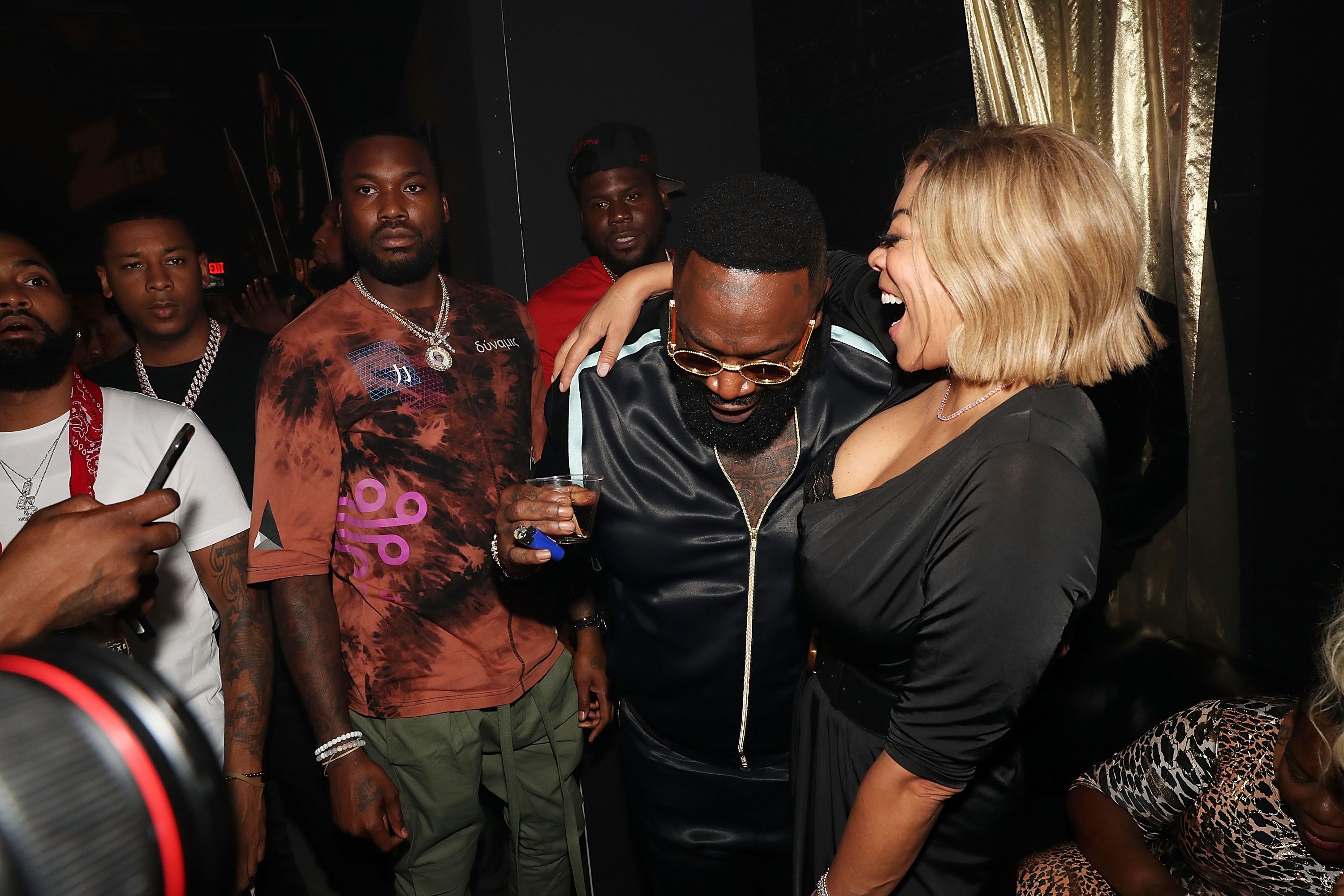 KEVIN HUNTER JR: "TAKE ME TO THE STRIP CLUB"
Wendy took the boys to a strip club, where she handed them a 'wads of ones,' but she revealed that she had to teach the boys how to make it rain.
To those not in the know, that means throwing paper money up in the air so that it showers down the stripper who is performing. She said:
"'I taught my son and nephew how to make it rain.  Normally, that's a father's job, but he's busy."
JASON LEE THREW WENDY WILLIAMS A PARTY
To surprise Wendy, actor Jason Lee threw her a party, chock full of stars and celebrities - including Drake's father. Wendy joked that he was "thirsty" for her and that she could be Drake's stepmother.
WENDY OPENED UP ABOUT HER HEALTH
Wendy addressed her health issues in the show, revealing to her audience that she is feeling better and stronger every day and that both her Grave's Disease and her Lymphedema are under control.
WENDY WILLIAMS - A NEW WOMAN
It's hard to believe that the vibrant, powerful women we now see taking charge of her life with such verve has gone through so much in the past year.
Wendy has been fighting health issues, addiction, and going through an ugly divorce, but she has risen above it all.
She's just fabulous, and she deserves not just one, but a sidewalk full of stars.
WENDY WILLIAMS ON THE HOLLYWOOD WALK OF FAME
The Hollywood Chamber of Commerce awarded Wendy Williams a star on the Hollywood Walk of Fame in recognition of her work in the entertainment business.
Wendy was honored in a ceremony on October 17, 2019, and unveiled the 2,677th star on Hollywood Boulevard clad in a stunning Dolce & Gabanna star-strewn gown. 
During her acceptance speech, Wendy called up her son Kevin to stand beside her. She said:
"I want to give some love to my son Kevin. It's me and you kid. Kev's only 19 so he only knows me doing this… He only knows mom up here… Somehow he always tells me I'm just mom… There's one person here that knows, you know you now, there's no place like home… Thank you, Kevin."
Wendy shares Kevin, 19, with her ex-husband Kevin Hunter Jr. Kevin is Wendy's only child.