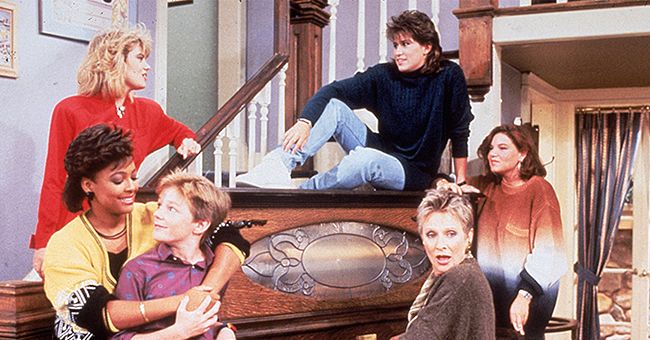 Getty Images.
'Facts of Life' Stars Reportedly Reunite for Lifetime Christmas Movie 'You Light Up My Christmas'
Lifetime network has brought together the stars from "Facts of Life" by casting them in its new Christmas movie, "You Light Up my Christmas."
Lifetime network, a channel notable for its holiday movies, is at it again. The network is working on creating yet another Christmas movie to premiere on December 1 this year.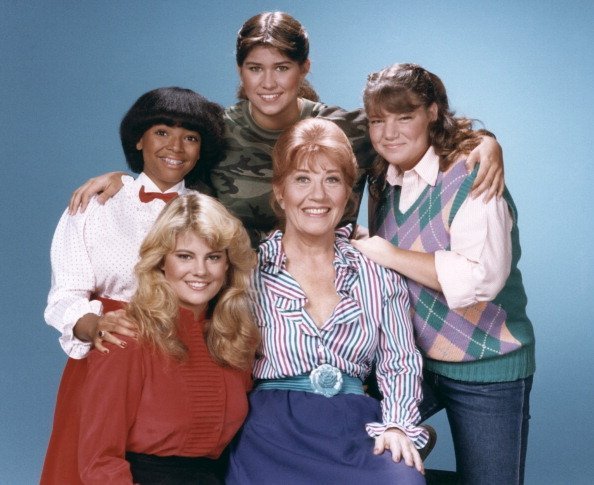 Nancy McKeon, Mindy Cohn, Charlotte Rae, Lisa Whelchel and Kim Fields on set of "Facts of life." | Photo: Getty Images.
This new movie will be particularly exciting for the fans of the famous American Sitcom, "Facts Of Life," which ran for almost ten years in the '80s.
The stars of the sitcom, Kim Fields, who acted as Tootie, Lisa Whelchel as Blair, Mindy Cohn as Natalie, and Nancy McKeon as Jo, are going to appear together again on TV screens in the upcoming Christmas movie, "You Light up my Christmas."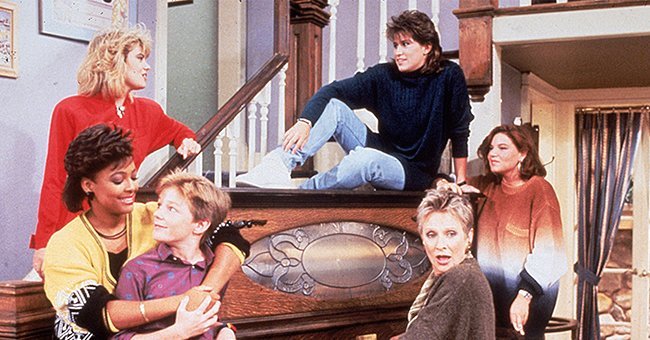 Cast of the '80s sitcom, "Facts of life" on set of the movie.| Photo: Getty Images.
Kim Fields, who is in the production team, told PEOPLE that a lot of ladies would be required for the new roles. The star thought it would be fun to once again work with her girls or as she likes to call them, her sisters, so she asked them to be part of the new movie, and they were more than willing to jump on board.
Fields told PEOPLE that it had been an amazing experience working together again and having them contribute to their characters, their wardrobe, names, and also suggest inside jokes that will excite the fans.
Apart from the excitement of working together again, Kim also saw it as an opportunity to pay respects to their beloved friend and fellow cast in "Facts of life," Charlotte Rae.
Charlotte died of cancer in 2018 at the age of 92, and as a tribute to her, Kim ensured that the Ice-skating rink in the movie was named after her.
The new holiday movie, "You Light Up My Christmas" is a part of Lifetime's annual holiday programming event themed it's a Wonderful Lifetime, which is scheduled to commence on October 25 and run through till Christmas.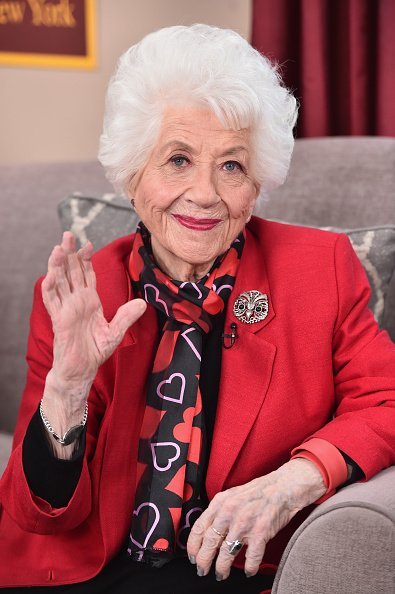 Charlotte Rae at Hallmark's Home and Family "Facts Of Life Reunion" in Universal City, California.| Photo: Getty Images.
The movie is relatable as it's a mirror of real-life events. It's about a woman named Emma who goes back to her hometown a few weeks before Christmas.
Upon her return, Emma is not thrilled by the vibe she gets. To her greatest disappointment, her once bubbling and exciting hometown has lost its charm and turned dim.
She then makes it her mission to bring back the light and remind the whole town of the importance of embracing a holiday such as Christmas.
Please fill in your e-mail so we can share with you our top stories!