Cher Dazzles in Dramatic Blue Wig & a Sparkly Outfit on Stage during 'Here We Go Again' Farewell Tour
Cher looks ageless as she performs on stage in a giant blue wig for her 'Here We go Again' farewell tour.
During Cher's farewell show at the Friends Arena in Stockholm, Sweden, the music legend took to the stage to give her fans another memorable performance.
Wearing an assortment of statement wigs and glittering costumes, the 73-year-old looked ageless in blue wig she wore with a bedazzled corseted outfit.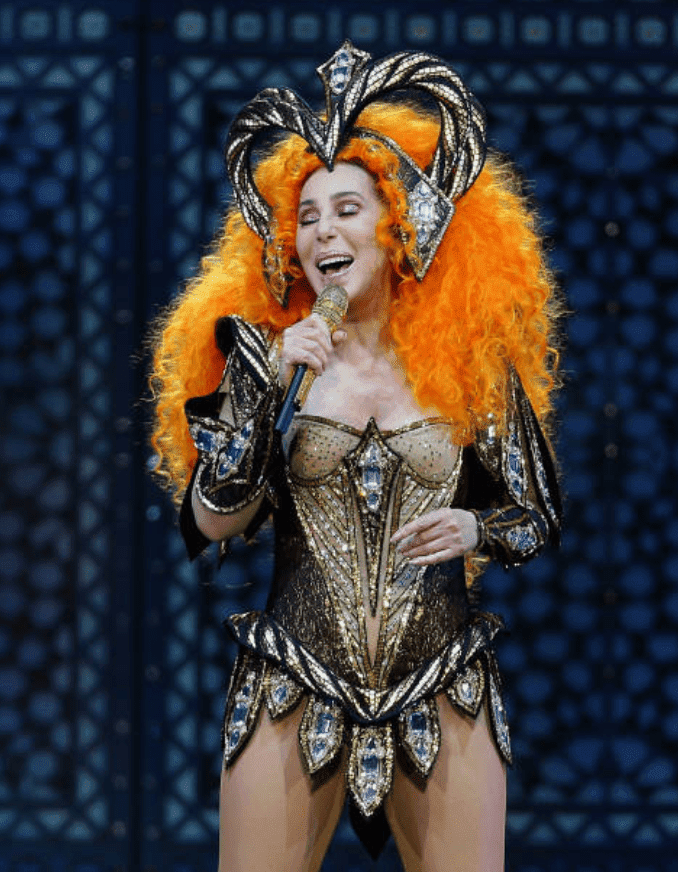 Wearing the blue wig, Cher initially appeared on stage in a Grecian-inspired sequin gown, which she later ripped off to reveal a sexy corseted sequin mini dress.
Sharing her secret to her ageless beauty, Cher says she makes sure to always keep herself busy with her career and maintains a healthy diet by avoiding smoking, not doing drugs and not drinking alcohol.  
Despite having sold shows across the world, Cher admits that she is ready to slow down in her career, she explains:
"This is my last tour. I'm 73. I skip across the stage then once I get around it I walk. My mum is 93 and she keeps going, 'Cher, age is just a number. If you don't bother it, it won't bother you.' I keep going 'Mum, you are crazy."
Seems I'm going EVERYWHERE😳
Don't We Think I'm Just a Little TOO 👵🏻...🌂🧶🧵🧣🧦🕶🧤👞,
To Circle The 🌎.....🙄

— Cher (@cher) December 11, 2018
Cher shot to fame in alongside her late ex-husband Sonny Bono in the 1960's. It is reported, the former couple sold over 40 million albums worldwide.
After her divorce in 1975, she embarked on a solo career and continued her chart topping success with hits like "Believe" and "If I Could Turn Back Time." Proving she can turn back time in a recent make-up selfie she tweets:
"Pauli made me look better, but she says young girls do this."
Pauli made me look better, but she says young girls do this. pic.twitter.com/lSmXFUnXNr

— Cher (@cher) October 14, 2019
"It is so embarrassing because I keep on having these farewell tours. I'm not 100, but I'm close. I, honest to God, think this is the end, not because I can't do it any more, but because I'm older than glass and people are just going to get tired of coming to see me," she explains about her motivation for ending her tours.
It is reported, Cher has been doing farewell tours for seventeen years. Form the start of her farewell tour in 2002, she embarked on 326 performances of the "Living Proof" tour, which took her across Australia, Europe and North America.