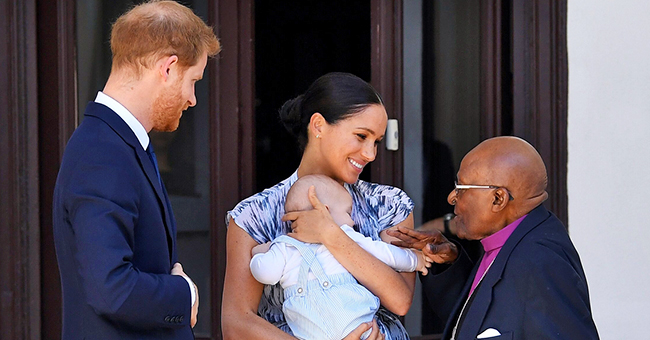 Getty Images
Prince Harry Says Baby Archie Found His Voice during Royal Tour of Africa
In a recent clip, the Duke of Sussex leaves no stone unturned when he talks about his infant's behavior in the course of their African tour.
The proud father appeared side by side with his wife, Meghan Markle in a newly uploaded clip on ITV.
Information garnered by ITV's Tom Bradby revealed that the parents were thrilled to share their experience in Africa as a family, and Prince Harry acknowledged that his son, Archibald Mountbatten Windsor has made some change in his noise-making habits.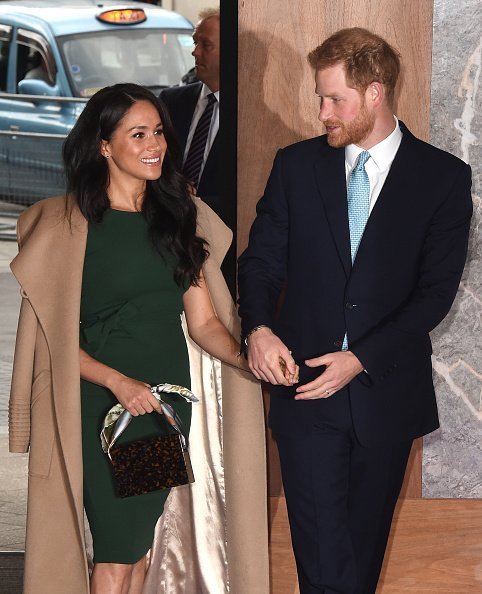 Prince Harry, Duke of Sussex and Meghan at the WellChild awards on October 15, 2019 | Photo: Getty Images
PROUD PARENTS COMMENTS
The video showed how overjoyed the royals were with their trip to South Africa. Even though they went there to dispense their royal duties, it was evident that the pack all had fun.
The 35-year-old father stated that his boy's countenance was different when they came to Africa. He said that he was excited and showed it through his voice.
"He clearly loves Africa as well because he's been happy looking out the window. He found his voice here. He was bouncing up and down and making more noise than he's ever made before."
Prince Harry was not the only parent aware of this change; his wife Meghan who committed to helping African children three years ago, under the umbrella of "World Vision Canada," hinted that her baby exhibited happiness like never before.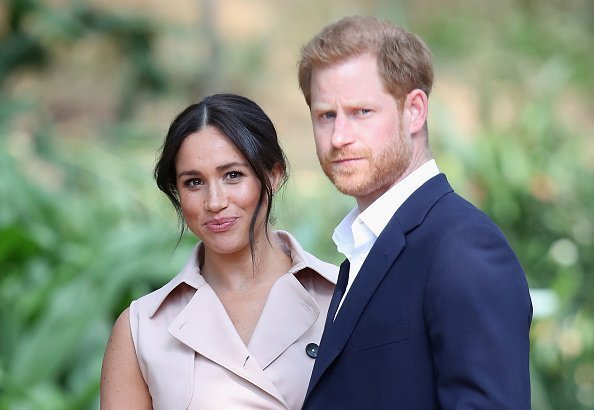 Prince Harry, and Meghan at a Creative Industries and Business Reception on October 02, 2019 | Photo: Getty Images
"We thought he was happy before. He's the happiest here. He's been so happy the past two days."
This is not the first time that the parents will be talking about their 5-month-old change. When the couple appeared in the yearly "WELL CHILD" Awards in London, they stated that their son is starting to look like his dad as the day goes by.
Even though baby "Archie" does not have hairs yet, his brow color is similar to that of his dad's.
THE ROYALS' SHARED EXPERIENCES
Baby Archie was not the only one who found the tour captivating. The Duke and Duchess did express their candid opinions about the various visits around the country, and how it has influenced their lives.
Although the couple established their fondness for the country and the continent but minced no words in admitting their fears in living in Africa, especially with the "problems" associated with Africa.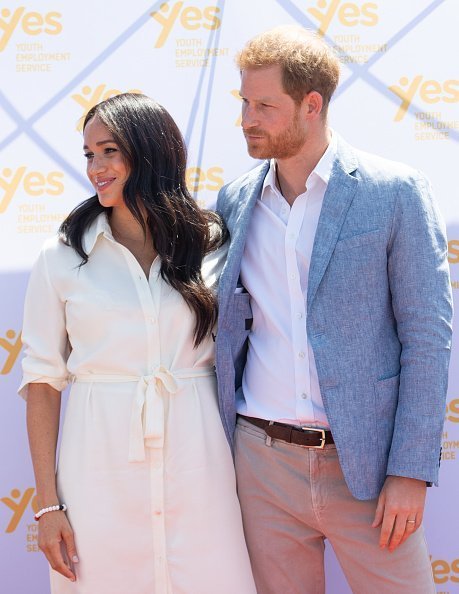 Meghan, Prince Harry at the Tembisa Township to learn about Youth Employment Services on October 02, 2019 | Photo: Getty Images
Apart from having a fulfilling time while dispensing royal duties, the couple made their baby a priority as they ensured that his comfort was not compromised.
Although Meghan explained that her official duties beckon on her at the same time as Archie's feeding time, but that she has fitfully managed the whole procedure to accomplish both goals.
Baby Archie sure makes his parents proud, and they stop at nothing to tell the world about their experience with him!
Please fill in your e-mail so we can share with you our top stories!