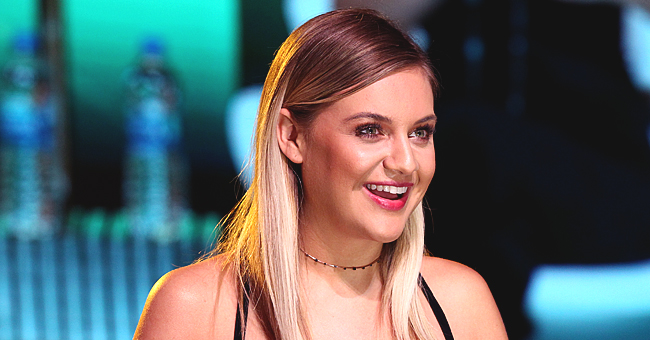 Getty images
Kelsea Ballerini Surprised Young Blind Fan Battling Cancer with a New Guitar and a Personal Note
Country star Kelsea Ballerini made a young fan's dream come true by gifting him a personalized electric guitar. Accompanied by the thoughtful gift was a sweet and heartwarming note.
Ballerini penned down a handwritten note on a postcard which she sent to 9-year-old Ayden Morgan, who is blind and battling brain cancer.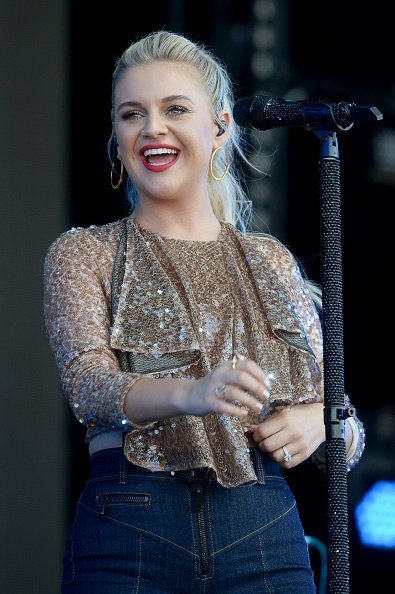 Kelsea Ballerini at the BBC2 Radio Live 2019 at Hyde Park on September 15, 2019 | Photo: Getty Images
The singer also had the guitar inscribed with the boy's name in braille. After Kelsea's sweet gesture, Ayden's mom poured out her heart on social media in a lengthy post to thank the musician.
I literally have no words," Ayden's mom, Tiffany Henke, posted along with a video. "I come home to find a big box on my porch. As I bring it into the house, I noticed it was addressed to Ayden. It was from Nashville Tennessee, and we don't know anybody from there."
The happy mother continued her story by stating that,
"I waited till Ayden got home from school, and I had him open it. Upon opening it we started noticing familiar letters and then an actual letter was inside this guitar case. We open the letter only to discover it was from Kelsea Ballerini!!!! She sent this beautiful electric guitar to Ayden."
Ayden's mom continued her story by narrating how she and her son had met the "Homecoming Queen?" singer at a meet and greet at her concert.
Ayden had at the time gifted Kelsea,
"a note he made for her in braille and a picture. She remembered him and sent him this beautiful gift. Needless to say, he and I are blubbering babies over this. I've never been so happy for my baby. I had to make a video to share his pure excitement."
She finished the message by thanking Kelsea for her act of generosity. Ayden just like his mom will not be forgetting this moment anytime soon as he revealed that it is the "most amazing-est" thing he has ever received.
"I can't believe Kelsea Ballerini sent this to me," he said. "My favorite singer sent me the most amazing-est, the most greatest thing. I'm so happy right now that she sent me this."
It seems like Kelsea is used to surprises, either on the receiving or orchestrating end. A few months ago, Kelsea, 25, was also surprised by the invitation to join "Tuesday Night Live" show, Opry, while performing on stage in a duet with Little Big Town.
"So I was so excited about it, so nervous cause I didn't want to mess it up for them on that stage," Ballerini said to The Associated Press. "At the end they started singing my name and I thought they were going to say, 'Kelsea, we have a girl crush.' And they said 'Will you join the Opry?' And I had to completely change paths in my brain."
The 25-year-old, Grammy-nominated star is now the youngest current Opry member.
Please fill in your e-mail so we can share with you our top stories!