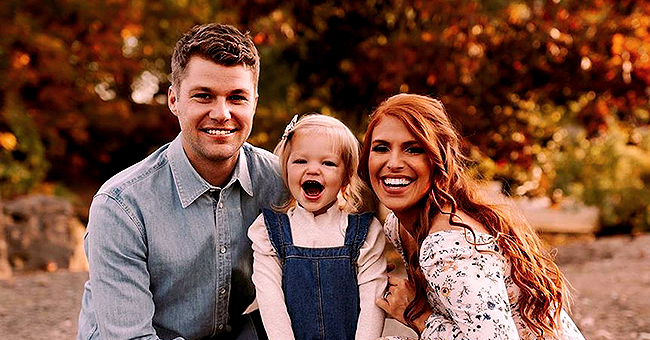 instagram.com/audreyroloff
Audrey Roloff's Daughter Ember Kisses Mom's Pregnant Belly in New Fall Photos
The former "Little People, Big World" stars, Audrey and Jeremy Roloff, are expecting a second bundle of joy in their lives soon. The expectant mother posted a cute post on Instagram in anticipation.
Audrey and Jeremy announced their second pregnancy with a sweet sonogram picture, and the family was all smiles waiting for baby number two.
As her pregnancy developed, Audrey has posted several pictures of her baby bump, and the soon-to-be mother of two is glowing with love and anticipation.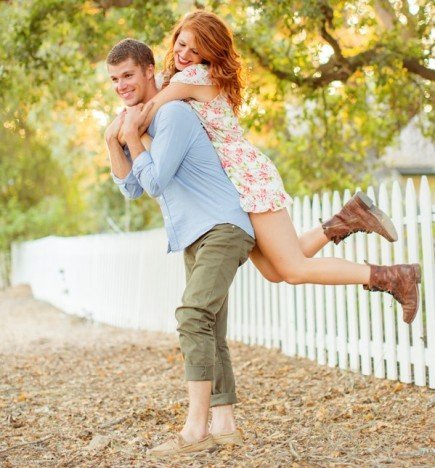 Audrey and Jeremy Roloff shortly after getting married. | Source: Flickr.com
AUDREY'S INSTAGRAM POST
Audrey took to Instagram last week and posted a cute picture of her daughter, Ember, kissing her mommy's baby bump. The toddler is becoming an elder sister soon and has a lot of fun times to look forward to. She wrote:
"We are getting more and more excited to meet baby brother #28weekspregnant (I think) We took some dreamy fall family photos of the 4 of us this week, and I can't wait to share more soon!"
The picture featured the entire family crouched on the road with bright smiles on their faces. While Audrey was clad in what looked like a floral sundress, little Ember was looking cute as ever in an overall, not to mention Jeremy in his jean button-up.
THE GENDER REVEAL
Since the former LPBW stars are big on Instagram, they share a lot of their memories with their fans through it. In a video from Jeremy's Instagram handle, the couple revealed the gender of their second baby with blue flares. You guessed it. It's a boy!
"It's a.......... We're so excited! Haha cheers!!" Jeremy wrote on the post keeping his fans engaged till the final moment. The video opened with some mouthwatering blue and pink cupcake shots and ended with a heart-melting gender reveal.
The couple stuck to the same theme of a smokey reveal when they were pregnant with Ember, who they conceived sometime during their best selling book, "A Love Letter Life." The pink smoke adorned the skies with the love and devotion they shared.
THE GROWING BABY BUMP
Although the Audrey and Jeremy post a lot of their stories on Instagram, the baby bump pictures hit the internet rather slow. And by slow, Audrey posted a snap of her bump after twenty-five weeks of pregnancy.
"I think this might be the first picture of the bump I've taken all pregnancy... But here we are at 25 weeks which actually seems unreal. How has it gone so much faster this time?!"
Audrey's bump came as a surprise to herself, with it growing faster compared to her first pregnancy. Some fans commented that the expectant mother looked radiant, and they couldn't tell the difference if it wasn't for the bump.
Please fill in your e-mail so we can share with you our top stories!