'Dexter:' Meet the Cast's Real-Life Spouses
The unconventional crime drama, "Dexter" had viewers captivated with its complex relationships, and of course, Dexter's double life as a serial killer.
He targeted murderers by night while working as a blood-spatter analyst for the Miami police by day, and the hit television show raked in 52 awards during its run from 2006 until 2013. But what has been going on in the cast's personal lives? Let's have a look.
MICHAEL C. HALL: DEXTER MORGAN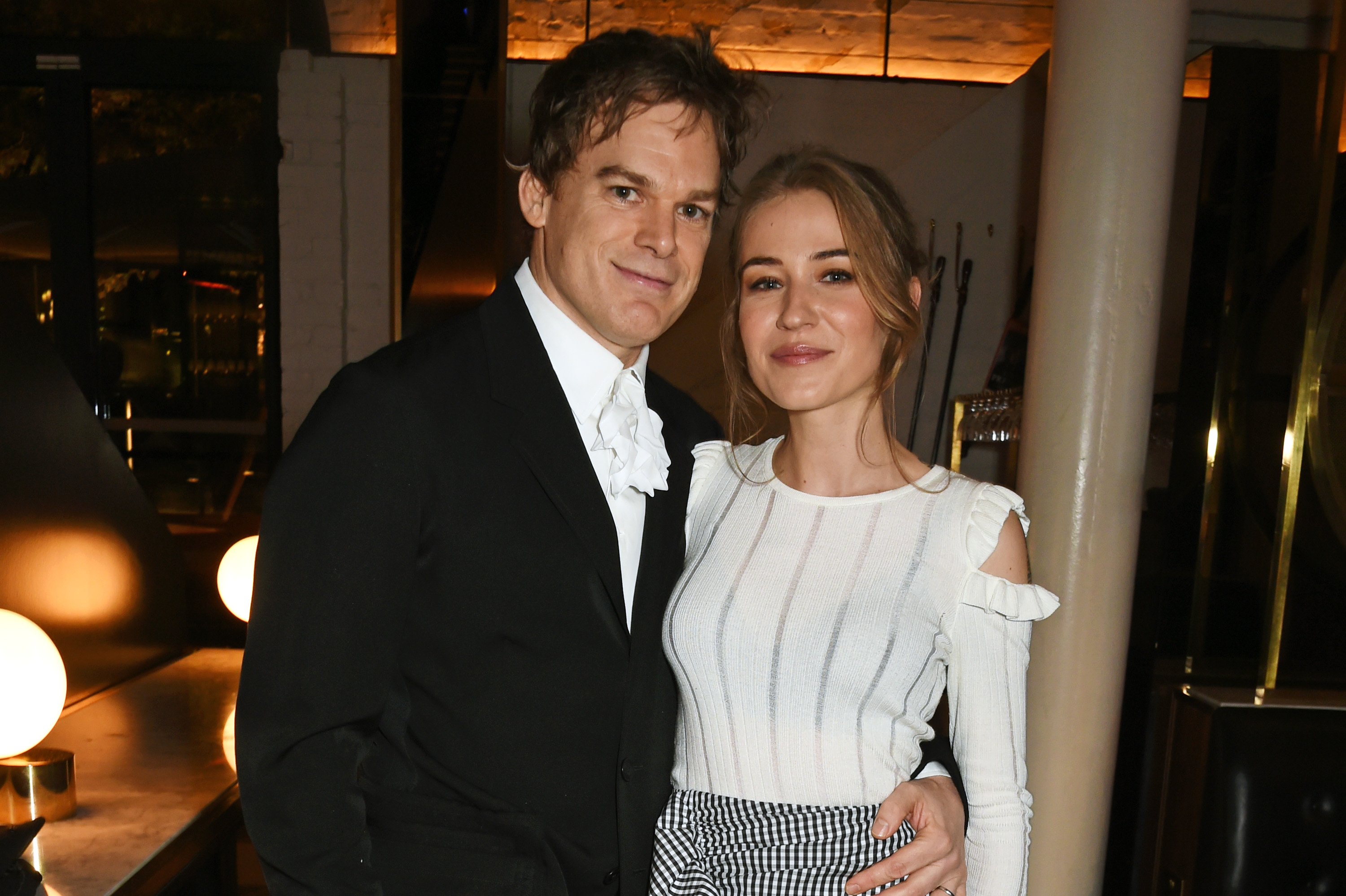 Michael, who sees himself as "not all the way heterosexual," is currently married to his third wife, Morgan MacGregor. 
On May 1, 2002, Michael married the Broadway actress Amy Spanger, but the couple divorced after four years. The actor than married his onscreen sister on "Dexter," Jennifer Carpenter, on the last day of 2008 and the couple split three years later.
A few months after his divorce from Jennifer, Michael, and Morgan Macgregor made their debut as a couple at the 2012 Emmy Awards.
Morgan used to work as an Associate Editor at the Los Angeles Review of Books before she turned her attention to writing a novel and planning to open a bookstore.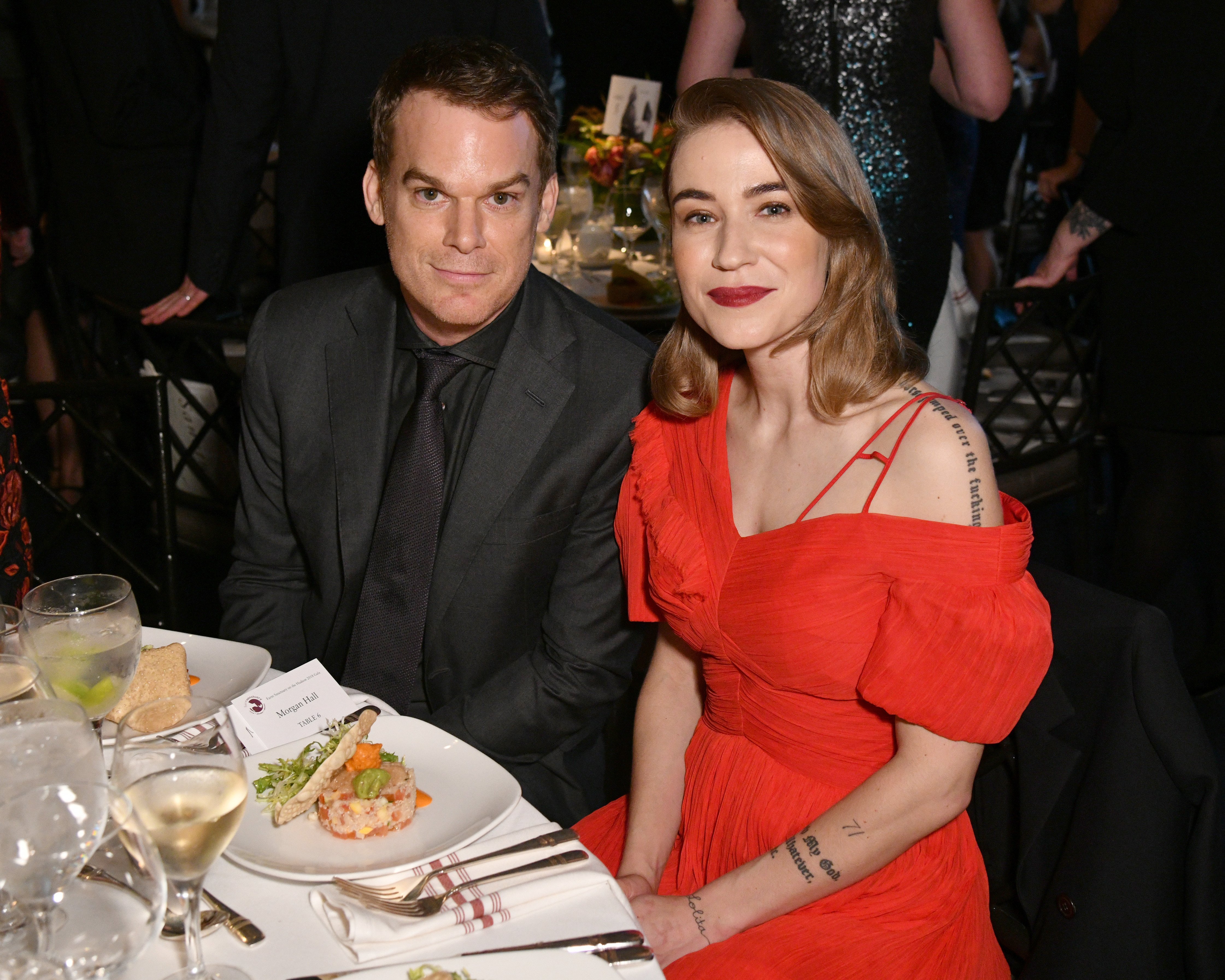 However, their surprise nuptials came during a leap year on February 29, 2016, when the couple exchanged vows at New York City Hall. 
Still happily married, Michael and Morgan share a deep connection on many levels, as he told PEOPLE in 2018:
"She's just an incredible friend and is a remarkable combination of intelligence and kindness, and she's able to tell me the truth that in a way that I can actually stomach."
Although the couple is hesitant to bring children into this "crazy world," it's a topic that both have thought and talked about.
JENNIFER CARPENTER: DEBRA MORGAN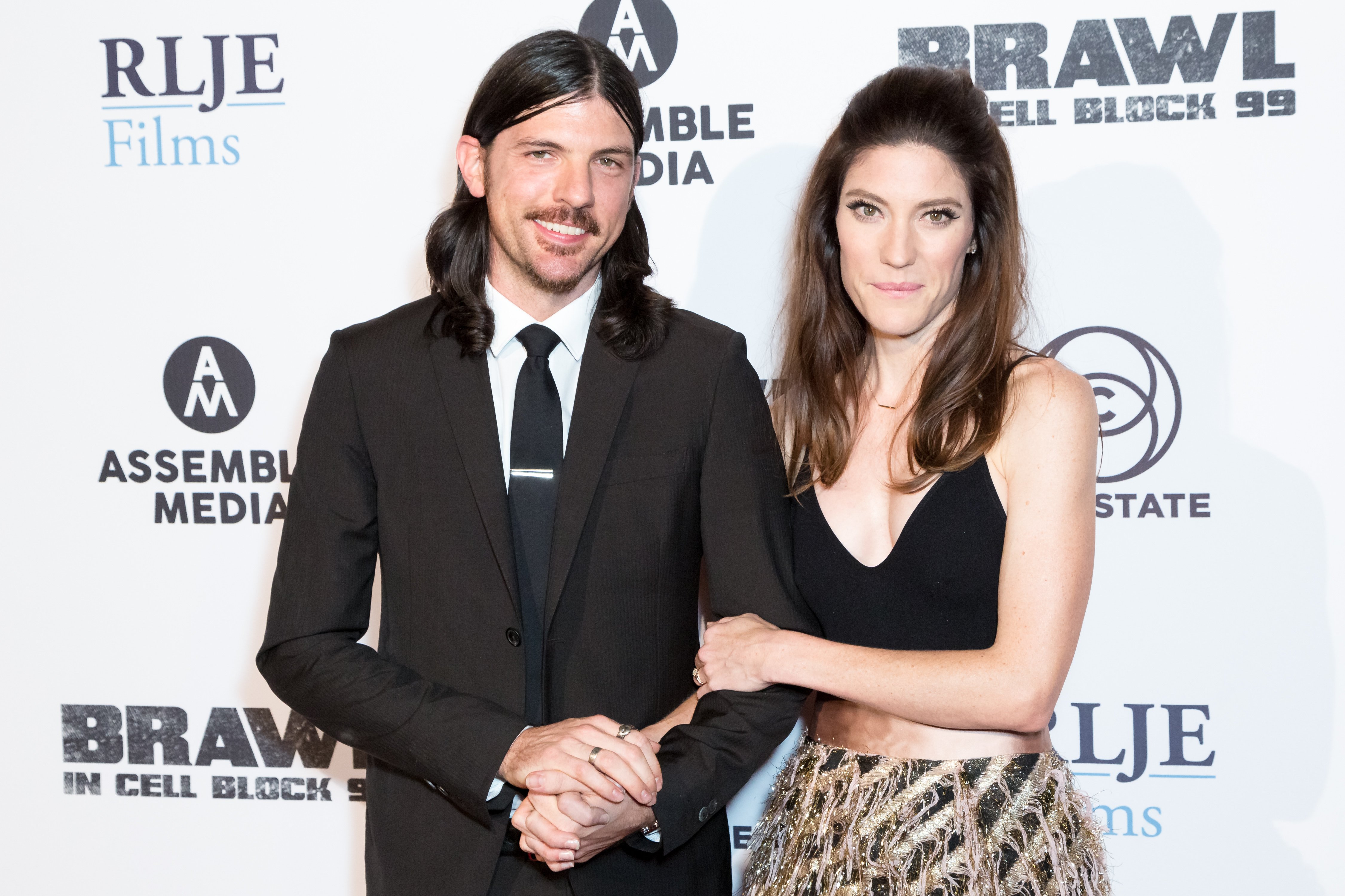 After her marriage to Michael C. Hall, Jennifer found love with the rocker Seth Avett, whom she married on May 29, 2016.
"It feels like there's a weight lifted off my shoulders 'cause we've thought about it for so long, and it's nice to make it official," Seth told PEOPLE after their intimate wedding ceremony in North Carolina.
The previous year, the couple welcomed their son, Isaac, to the family, and in 2017, Jennifer elaborated on being a mother for the first time.
"The longest time I spent away from him was ten days, which was painful for me, but he was none the wiser. I feel like a lot of moms feel this pressure that they can't mess up. This is the most important job they've ever had. But I realize that he's the teacher. I'm the student. I can mess up," she said.
DAVID ZAYAS: SGT. ANGEL BATISTA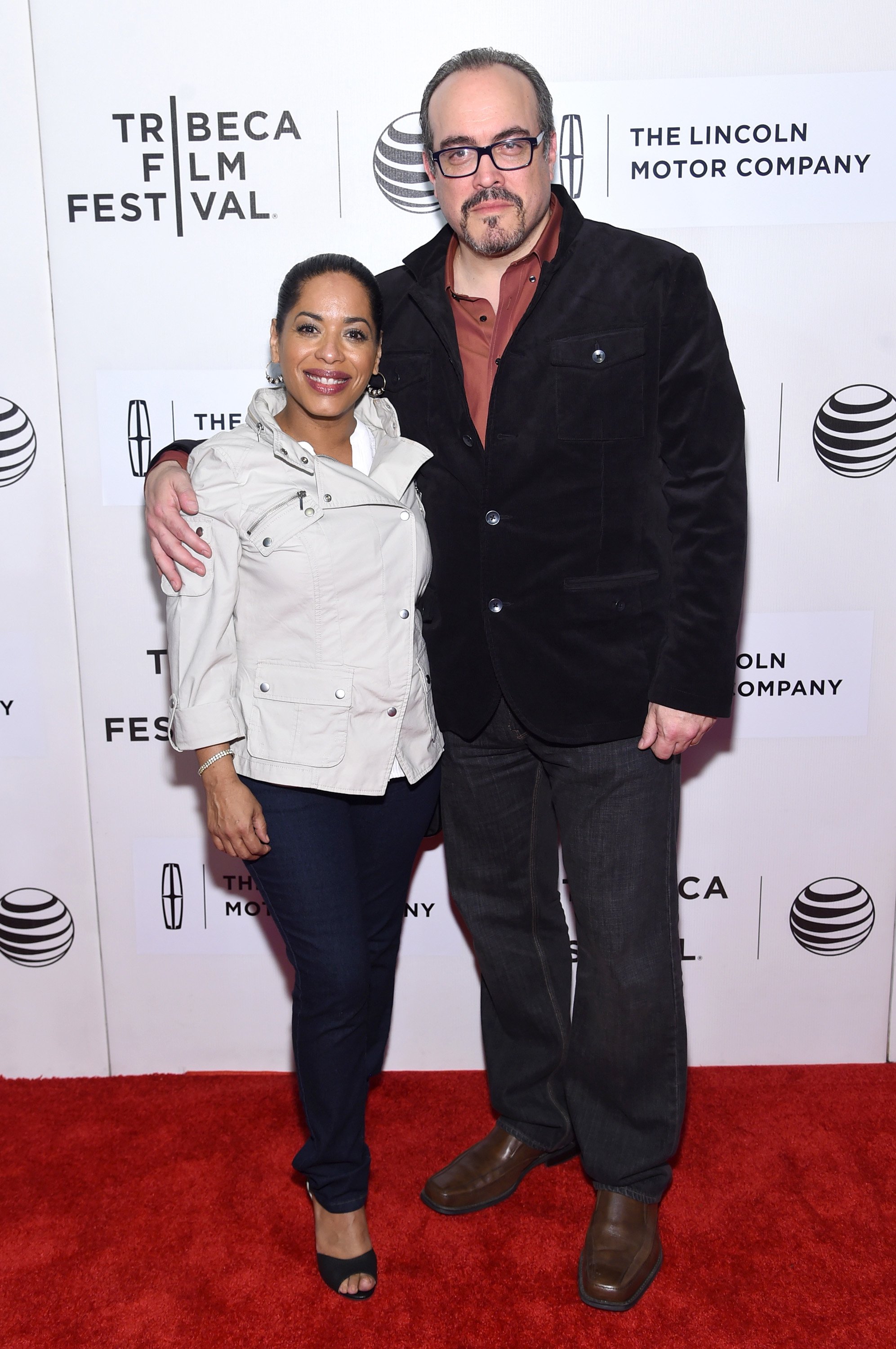 David is the only cast member to have been an actual police officer, and he married the Bronx born and raised actress and producer, Liza Colón, on November 21, 1998.
Known for her work on "Titans" in 2018 and "David Makes Man" the following year, Liza's latest role as Bina in the film, "The Woman in the Window," is set for release in 2020.
JAMES REMAR: HARRY MORGAN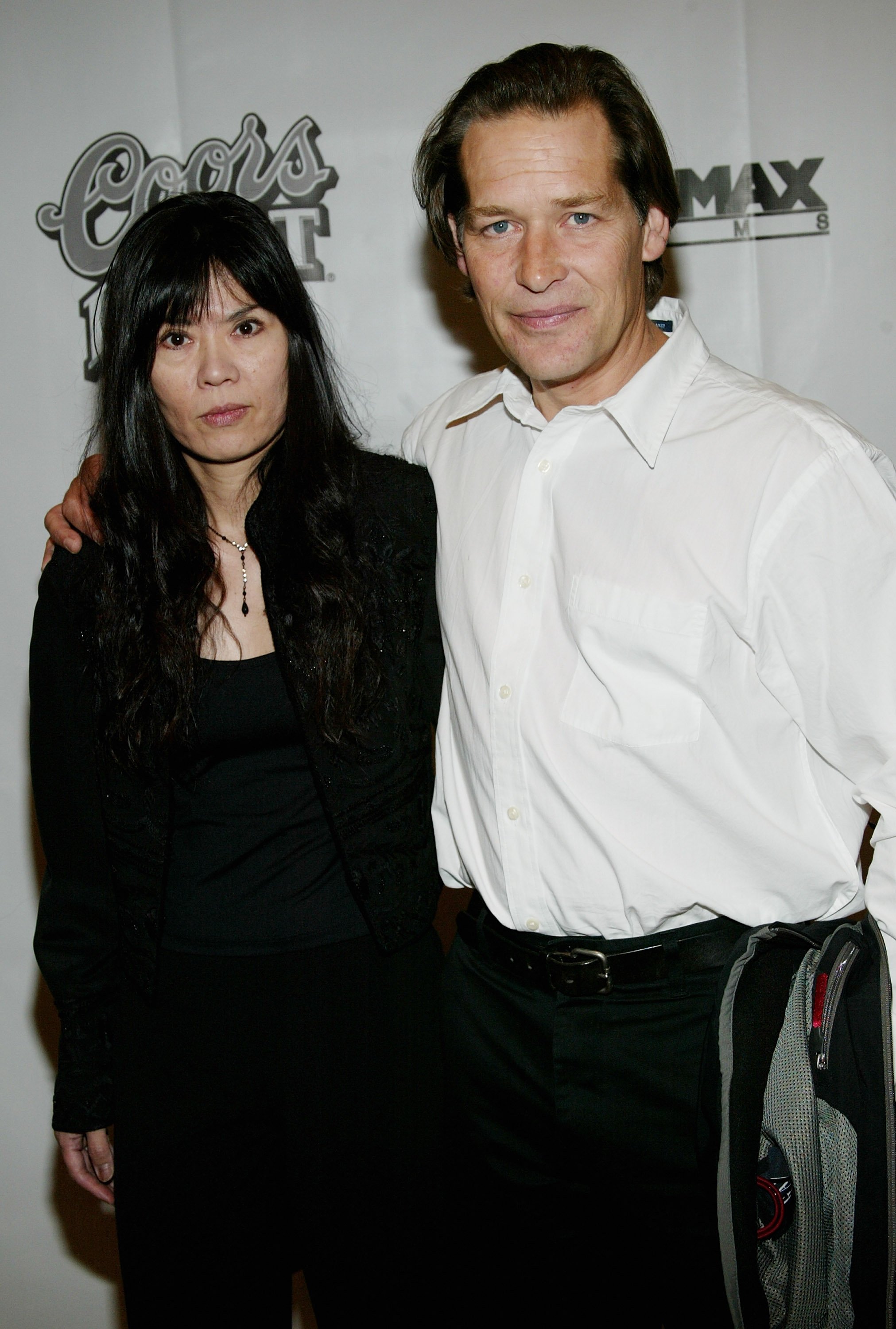 While James starred as Dexter's compassionate, adoptive father in the series, he is a father to two children, Jason and Lisa, with his wife Atsuko Itsuki, whom he married in 1984.
The couple lives a very private life, and they haven't publicly commented on their relationship despite rumors about their separation. 
LUNA LAUREN VELEZ: LT. MARIA LAGUERTA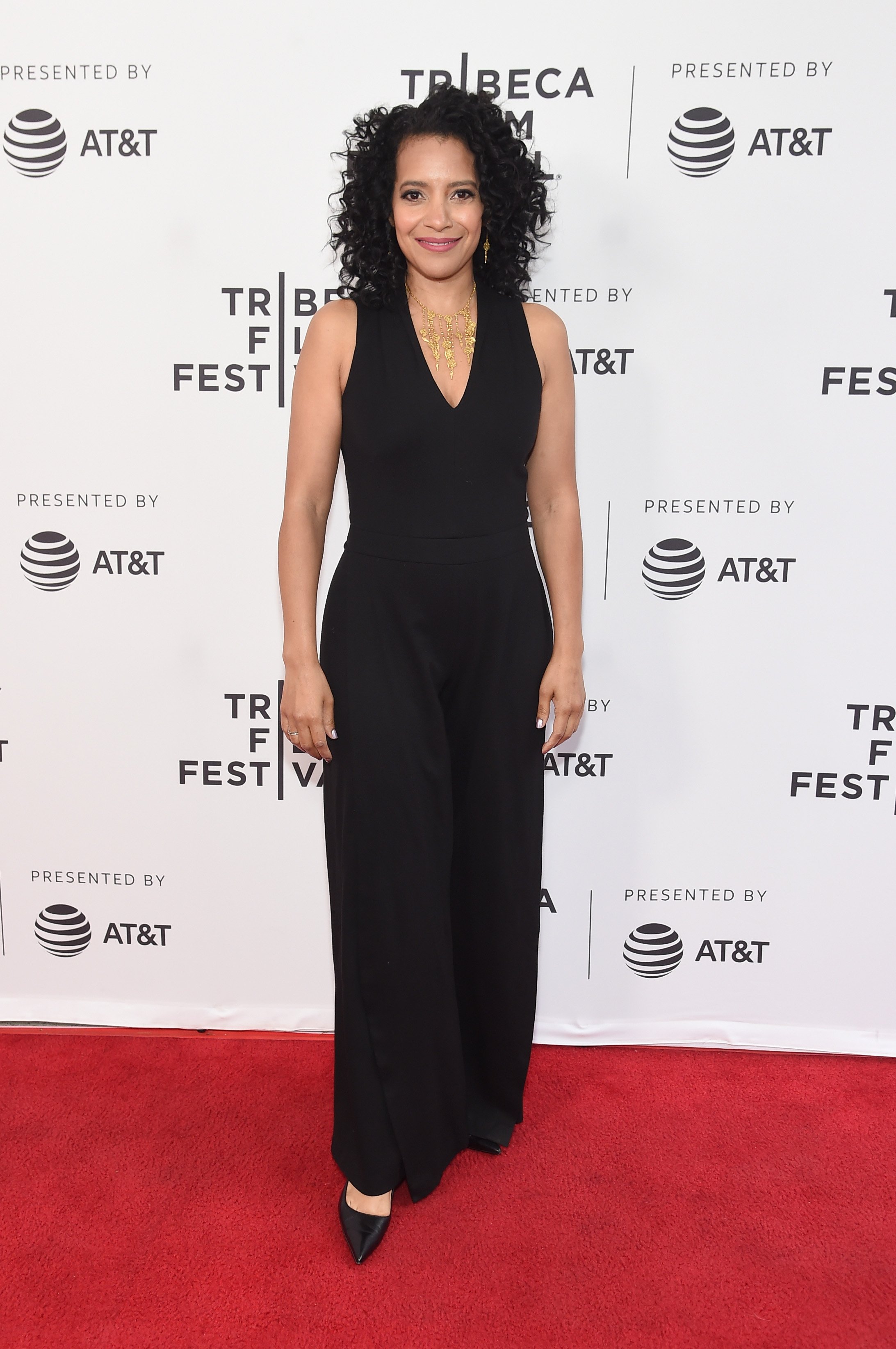 Luna is equally ambitious to her "Dexter" character Maria LaGuerta, who also happened to have an intense dislike for Dexter's sister, Debra.
Currently divorced, Luna used to be married to Mark Gordon from 1993 until 2015. The couple didn't have children; however, the actress is considering adoption. In the meantime, her seventeen nieces and nephews make up for it.
DESMOND HARRINGTON: DET. JOSEPH QUINN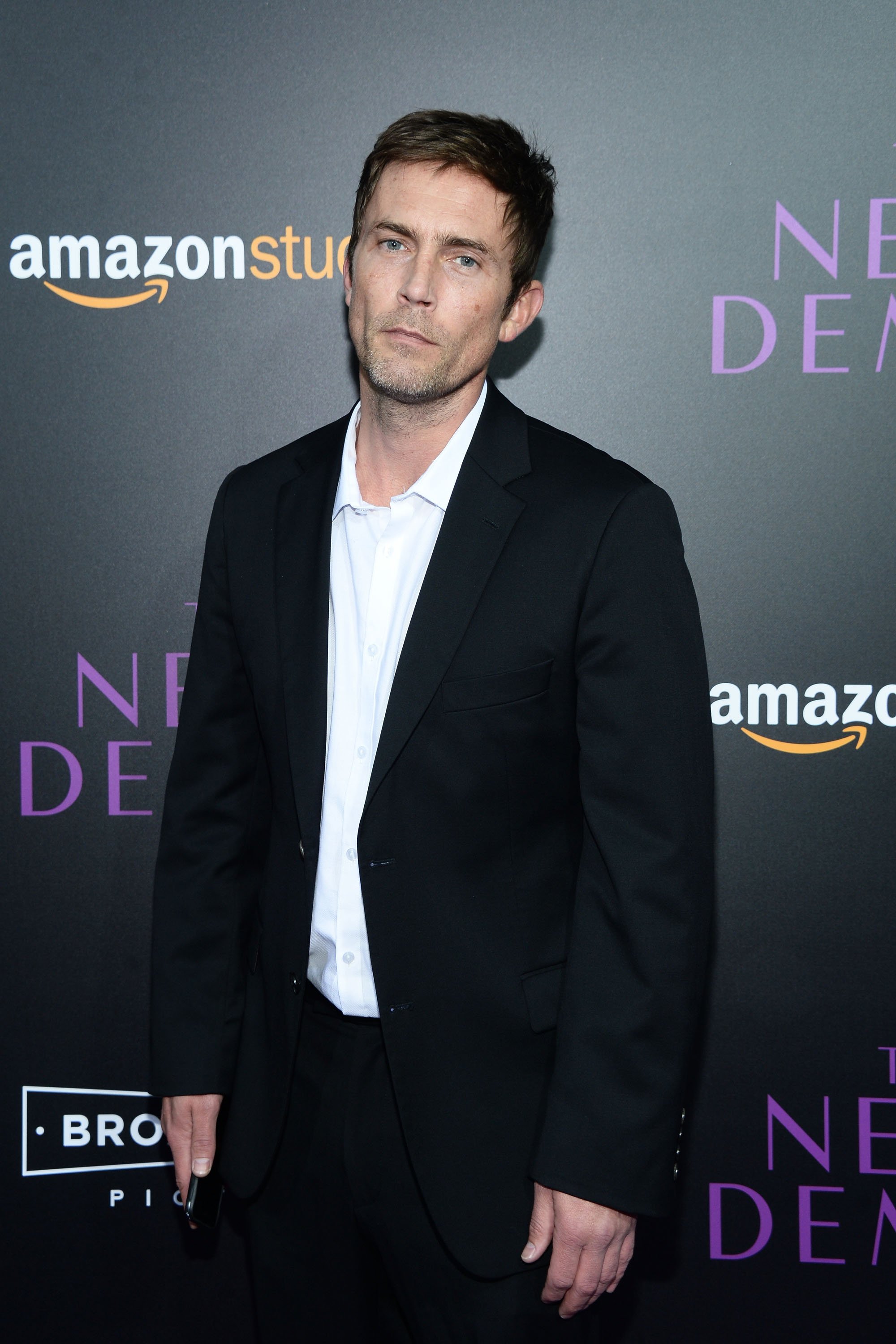 Det. Joseph Quinn caught a liking to Debra Morgan early on in the show, and he continued to court her throughout the series.
In real life, Desmond is unmarried as well, and he previously dated the Les Miserables actress Amanda Seyfried after his co-star, Jennifer Carpenter introduced them in July 2012. 
While it is unclear when Desmond and Amanda parted ways, she dated a slew of celebs before the couple got together, including the heartthrob actor Josh Hartnett.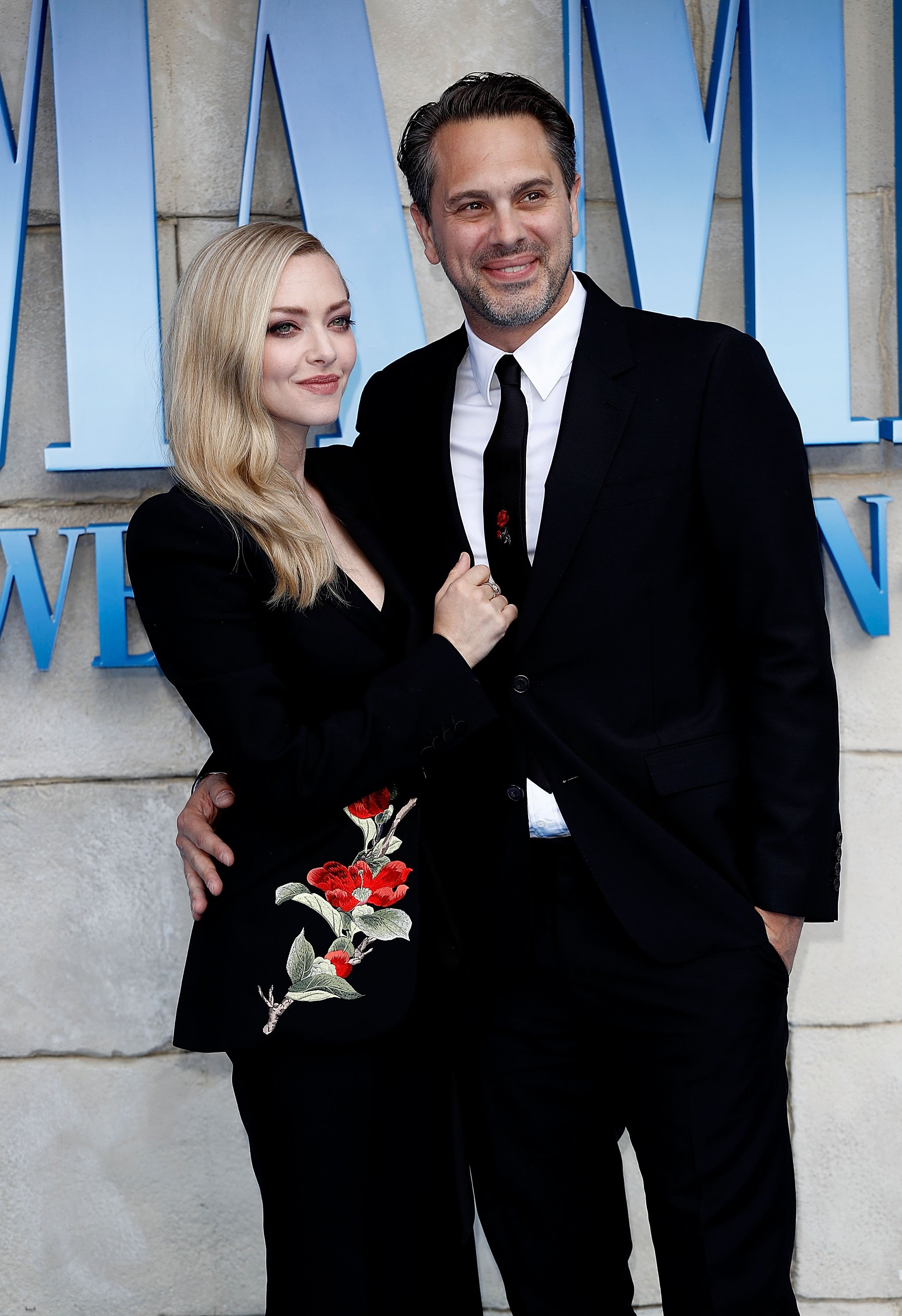 Josh and Amanda's relationship began "cooling down" in January 2012, after their individual needs clashed. "She's kind of a super clingy girlfriend, and he doesn't want that," an insider told Us Weekly. "He really likes his space, and she wasn't happy about that."
However, Amanda made it down the isle years later when she married Thomas Sadoski in March 2017, and the couple since welcomed their first child and daughter, Nina.
JULIE BENZ: RITA BENNETT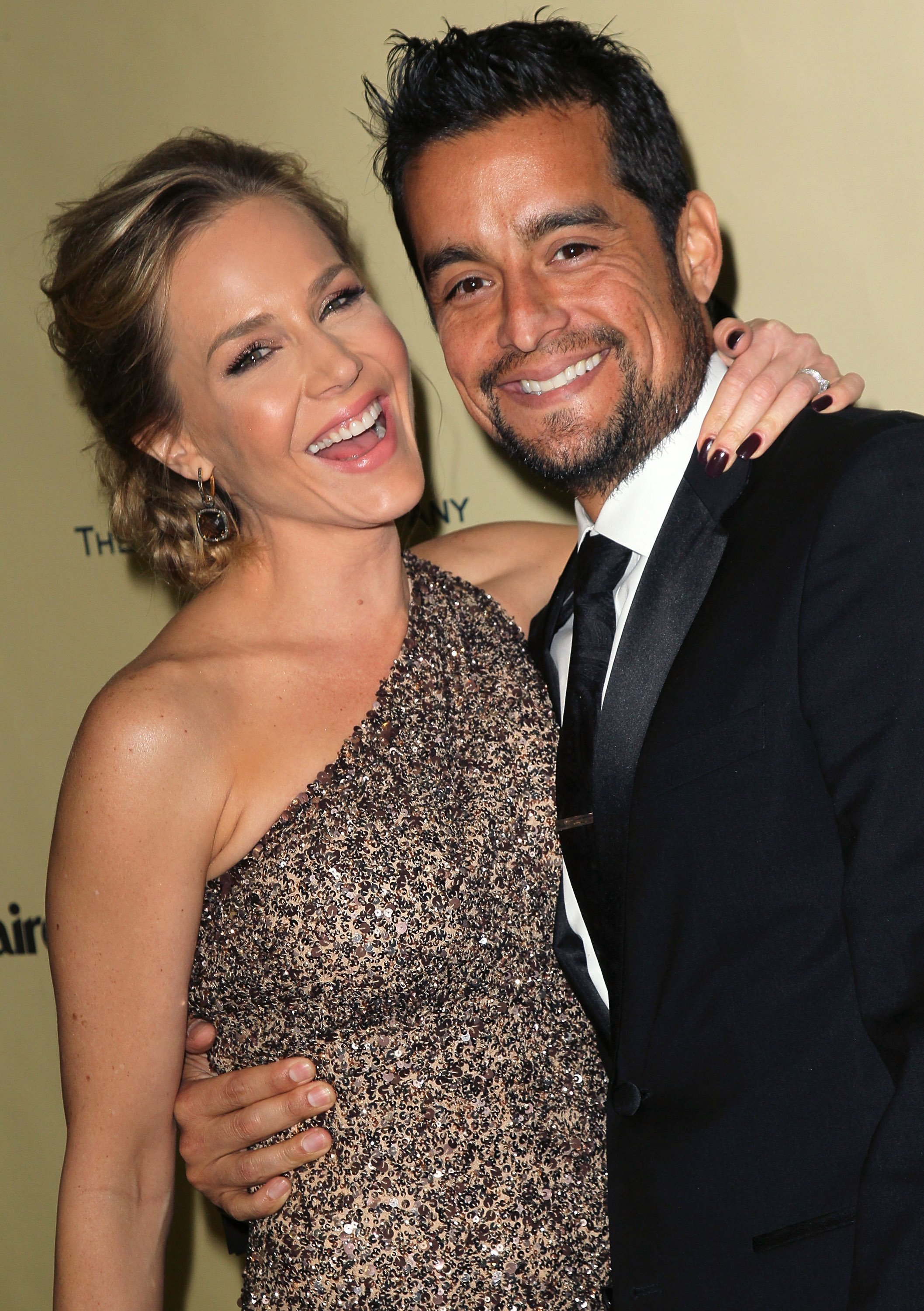 Julie met her husband, the marketing executive Rich Orosco around the same time as her divorce from her first husband of ten years, John Kassir, in 2008.
Rich popped the question with a customized Kwiat cushion-cut diamond and platinum engagement ring in June 201. The couple made their union official on May 5, 2012, during a Mexican-themed wedding at Sowden House in Los Angeles.
GEOFF PIERSON: DEPUTY CHIEF TOM MATTHEWS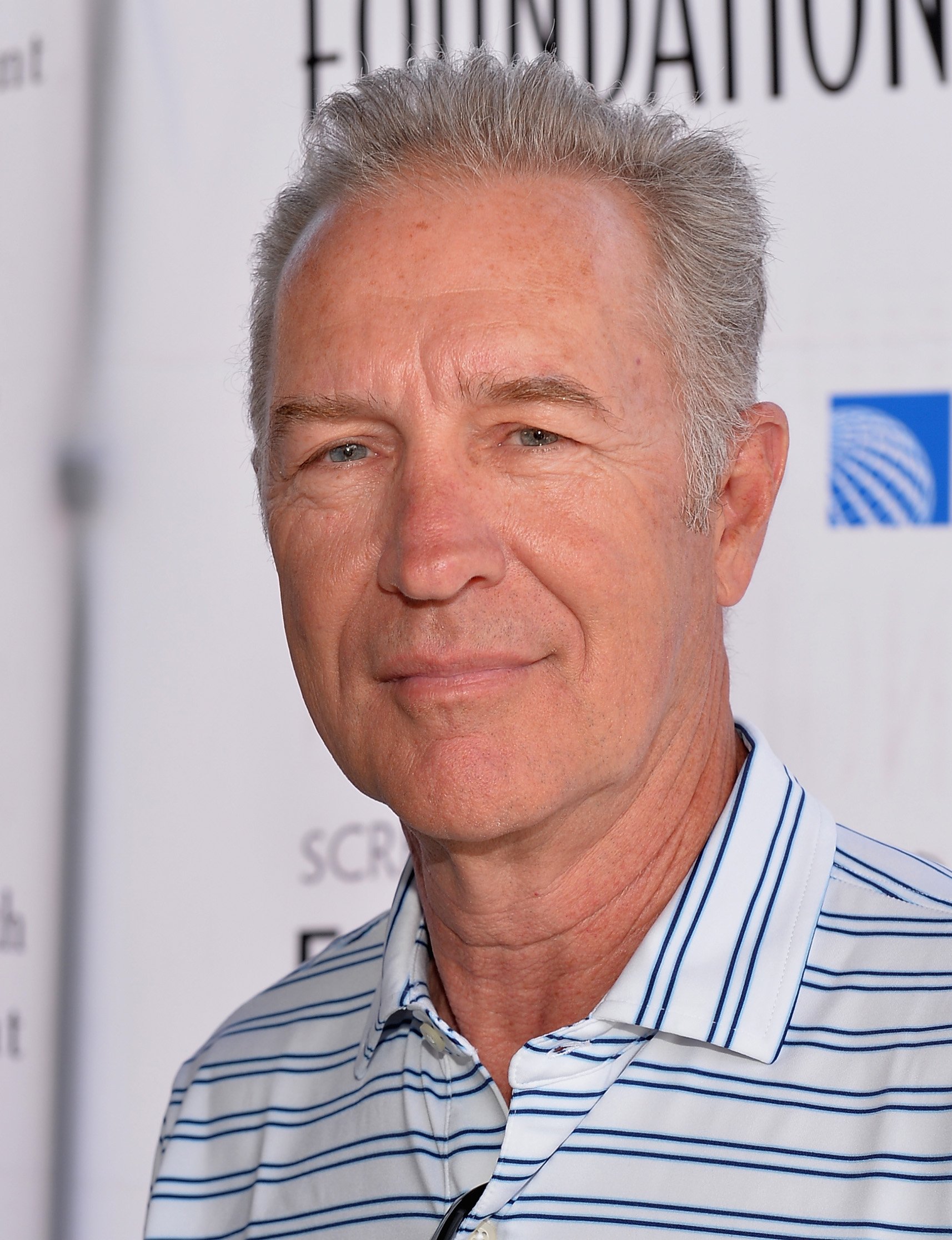 The second time is the charm for Geoff Pierson, who divorced his first wife, Catherine Daly, after twenty years of marriage and three children later in 1991.
In 1997, Geoff married the actress Cali Timmins, and the couple since welcomed two children to the world. Mostly known for her earlier work, Cali starred in "Ryan's Hope," "The Hotel New Hampshire," and "Spacehunter: Adventures in the Forbidden Zone."