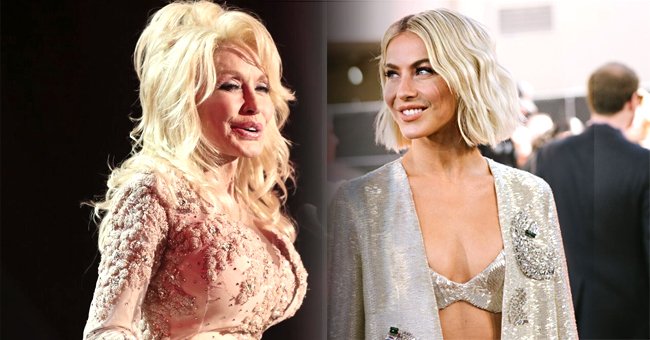 Getty Images
Julianne Hough Is Unrecognizable in First Photos from Dolly Parton's New Show 'Heartstrings'
31-year-old onscreen diva, Julianne Hough looks ravishingly different with her auburn locks on, as she appears in an image featuring Dolly Parton.
The "Dancing with the Stars" star seems to be getting fixated on her acting career once more.
So it comes as no surprise to see her in newly uploaded photos on the internet with music legend, Dolly Parton who embarked on the production of a new series, "Dolly Parton's Heartstrings."
THE DRAMA THAT GAVE JULIANNE HOUGH A NEW LOOK
Julianne is all set to star in the singer's series, and she is playing the role of a talented young lady, "Jolene," who has big dreams regardless of the constraints surrounding her.
The 31-year-old looks unrecognizable in the new hair color
"Jolene's" aspirations are aided by "Babe," who runs a bar and serves as a mother figure to her. Dolly Parton features as the older woman, and in the shots released, it is clear that both women share some bond.
The first photo shows the younger actress rocking a crop top, a lacy jacket along with a pair of blue jeans. She rests on Dolly's right shoulder and wears a smile with her eyes closed.
Her musical prowess is defined in the picture, with the tip of a guitar peering as it settles in front of her.
Another image revealed the red-haired star engaging in a conversation with "Babe" who seemed pretty much interested.
"Jolene" donned a crop top and appeared to be at ease as she sat with one leg touching the bar counter, and with money in her hands.
DOLLY PARTON'S SERIES
The iconic star has expressed her perspective on prevalent issues such as sexual harassment and feminism, although she explained that she is not a feminist but can easily subscribe to some of their opinions.
Her production settles on the realities of life. According to the information garnered by "People," the Netflix website has all the details concerning the 73-year -old's drama.
Dolly Parton's Heartstrings is an emotional show that centers on "family, faith, forgiveness," and the singer's music catalog inspires it.
The inspirational tunes are eight in number namely, "Jolene," "These Old Bones," "J.J. Sneed," "If I Had Wings," "Cracker Jack," "Sugar Hill," "Down From Dover," and lastly, "Two Doors Down."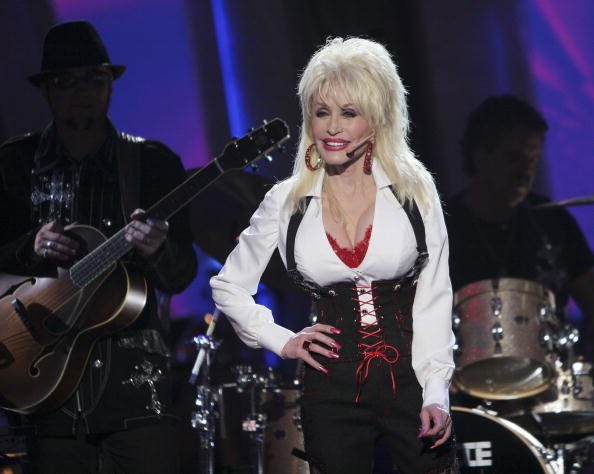 Dolly Paton on set of "Dancing with the Stars the Results Show" | Photo: Getty Images
In creating a beautiful piece, Dolly ensured to contact a handful of actors and actresses like Katheleen Turner, Dallas Roberts, Kimberly Williams Paisley, Aidan LangfordRay, among others.
The show promises to be thrilling and give its audience a new outlook on life as it gave Julianne a new and different look!
Please fill in your e-mail so we can share with you our top stories!