Kevin Hart Reportedly Spotted out in Public for First Time since Being Injured in Car Accident
Kevin Hart was spotted out with friends for the first time since his car accident in September.
We are happy to report that actor and comedian Kevin Hart seems to be back on his feet and on the mend after his horrific car accident in the beginning of September 2019.
Hart was photographed alongside friends Jay-Z, Leonardo DiCaprio, and sports agent Rich Paul in Beverly Hills.
Hart is eager to return to work by the end of the year and has been participating in the promotion of the new "Jumanji" movie.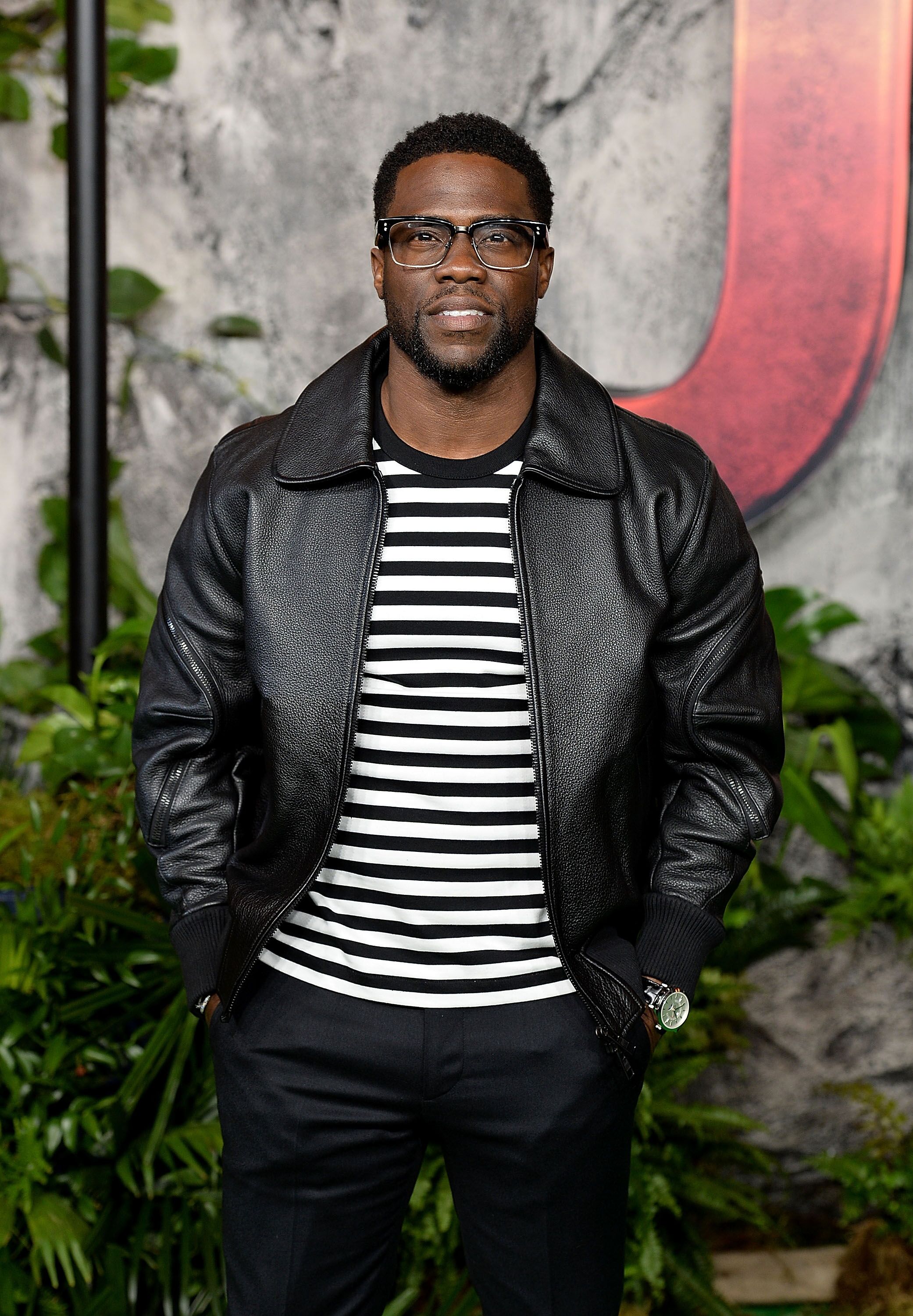 POKER NIGHT WITH THE BOYS
Apparently, the guys got together for poker night in a private room at Avra Restaurante.
By all accounts, Hart was in a great mood, talking to his friends, and moving around with apparent ease.
Kevin Hart resurfaces for first time since near-fatal accident https://t.co/gEbjomPh0e pic.twitter.com/LQyql2mOAY

— Page Six (@PageSix) October 22, 2019
KEVIN HART'S MIRACULOUS RECOVERY
Hart was very lucky. He had fractured his spine in three places in his September 1 car accident, and now he is back on his feet. At the time an ET source revealed:
"Kevin's spinal injuries are very serious; he sustained several fractures and had no choice but to have surgery as soon as possible." 
#KevinHart Spotted With #JayZ For First Time Since Near-Fatal Crashhttps://t.co/uVuh3vPex3

— The Breakfast Club (@breakfastclubam) October 23, 2019
KEVIN HART IN THERAPY AND BETTER EVERY DAY
Hart was hospitalized for 10 days, before returning to his home where he is being accompanied by a physiotherapist on a daily basis and making amazing progress.
KEVIN HART SENDS WELL WISHES TO FELLOW CRASH VICTIMS
Hart has sent well wishes to Jared S. Black, who was driving the car during the accident, and his fianceé Rebecca Broxterman. Hart said:
"I have nothing but love for Jared and wish him and Rebecca a speedy recovery."
Hart is eager to return to work by the end of the year and has been participating in the promotion of the new "Jumanji" movie.
KEVIN HART'S SHOCKING CAR CRASH
On September 1, 2019, Kevin Hart was involved in a serious car accident in Los Angeles.
He was in the passenger of his 1970 Plymouth Barracuda which was being driven by his friend  Jared Black, when the accident occurred at 12:45 a.m. near Calabasas, California.
Hart exited the damaged vehicle and went home, but he was later rushed to the hospital and underwent back surgery.
Fortunately, he made it through the surgery with flying colors and is now on the way to a full recovery.