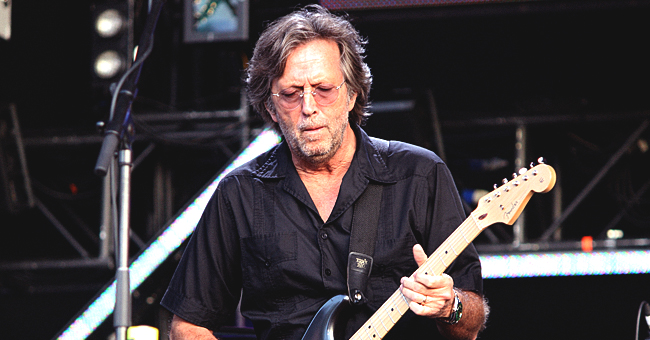 Wikipedia.com
Eric Clapton: Tragic Story behind the Singer's Iconic Song 'Tears in Heaven'
The hit song "Tears In Heaven" was written by Eric Clapton after the death of his son as a way to work through his sadness.
On March 20, 1991, Clapton's four-year-old son, Conor, died after falling from the 53rd-floor window of a New York skyscraper.
"His eyes went dark and he said, 'Dead, he's dead. It's impossible.'"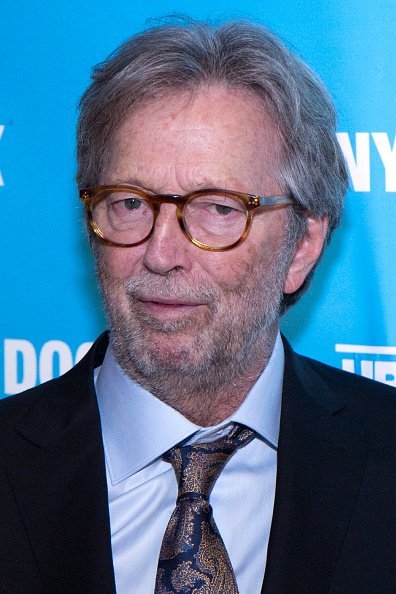 Eric Clapton at SVA Theatre on November 16, 2017 in New York City. | Photo: Getty Images
Conor was the son of Clapton and Italian model Lory Del Santo. In an interview with Lisa Sewards, Del Santo described how the tragedy that killed his son happened.
THE LAST DAY OF CONOR
"That day the apartment block janitor was in the apartment cleaning," she said. "I told the nanny and the maid not to leave Conor alone for one second."
Del Santo then left the bathroom and heard the fax ring. She stopped to check it, and after finding out that it was an estimate for some repair work, she began to compare it with others.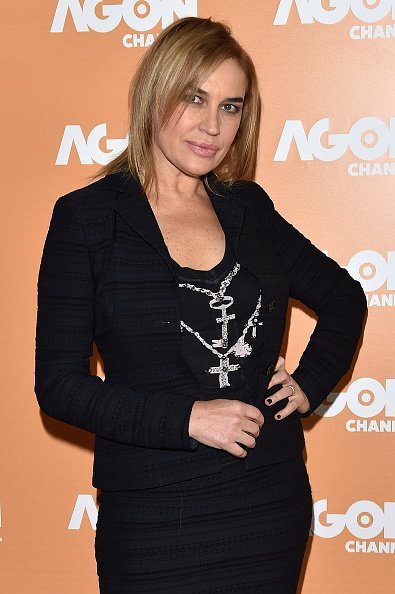 Lory Del Santo at Terrazza Martini on November 25, 2014 in Milan, Italy. | Photo: Getty Images
"I was there for 15 minutes, during which time I heard Conor suddenly start running as he decided to play hide and seek," she said.
Del Santo added that she heard the nanny, who was running right behind Conor. However, as Conor was running into the room where the janitor was cleaning, the janitor stopped the nanny to inform her that he had slid open the window.
"In the second she stopped to listen to what he was saying, Conor ran straight through the window," Del Santo continued. "I heard a dreadful scream but it wasn't Conor. It was the nanny."
"I ran into the room, shouting more and more hysterically, 'Where's Conor, where's Conor?' Then I saw the open window and I understood at once. I felt all my strength leave me and I collapsed on the floor."
Not realizing his son had fallen to the street below, Clapton arrived five minutes later. The singer came into the bedroom, and Del Santo shouted that their child was dead.
"His eyes went dark and he said, 'Dead, he's dead. It's impossible.' He found it hard to believe at first. Then his face turned to stone; it was like a film. We said absolutely nothing to each other. I just stopped functioning," said Del Santo.
Conor's funeral took place at St Mary Magdalene's Church in Clapton's home village in Ripley, Surrey.
Soon after the memorial service, Clapton got a letter written by his late son. The little boy told him how much he loved and missed him whenever he was away, according to Little Things.
That year, Eric Clapton collaborated with songwriter Will Jennings to write "Tears in Heaven."
PERFORMANCE OF THE SONG
The song went on to become his best-selling single in the United States. It reached the number two spot on the Billboard Hot 100 singles chart in 1992, according to Guitar World.
Clapton also received six Grammys for the single "Tears in Heaven" and his "Unplugged" album at the 35th Annual Grammy Awards.
In 2004, the song was introduced into the Rock and Roll Hall of Fame as one of the Songs That Shaped Rock and Roll, according to Ultimate Guitar.
Please fill in your e-mail so we can share with you our top stories!