Olympic Gymnast Simone Biles Celebrates Her Boyfriend on His Birthday: 'Man of My Dreams'
The 22-year-old Olympian was all praises for her boyfriend as she marked his birthday with a sweet tribute on her official Instagram page.
Simon Biles expressed her love for her boyfriend Stacey Ervin Jr. while wishing him a happy 26th birthday. Accompanying her message, Biles shared a snapshot of them kissing each other in a field of sunflowers.
The gymnast also pointed out some of her reasons for loving Ervin Jr., mentioning that the professional wrestler has an energy that "lights up an entire room."
THE MAN OF HER DREAMS!
Biles also called Ervin the "man of her dreams" and further complimented him for being a gentleman who always puts other people's interests before his own.
"Happy birthday to the man of my dreams so many things I love about you. Your energy lights up an entire room. You're a true gentleman and you always put others first!"
The gymnast also praised Ervin Jr. for his "mindset, grit, and passion for greatness," before adding, "26 will be a great one!" She concluded her post with the most adorable advice for him, "Never stop being you Stacey Ervin Jr. I love you."
Biles's post was welcomed by many of her fans who are in absolute awe of the sweet tribute she crafted for her boyfriend.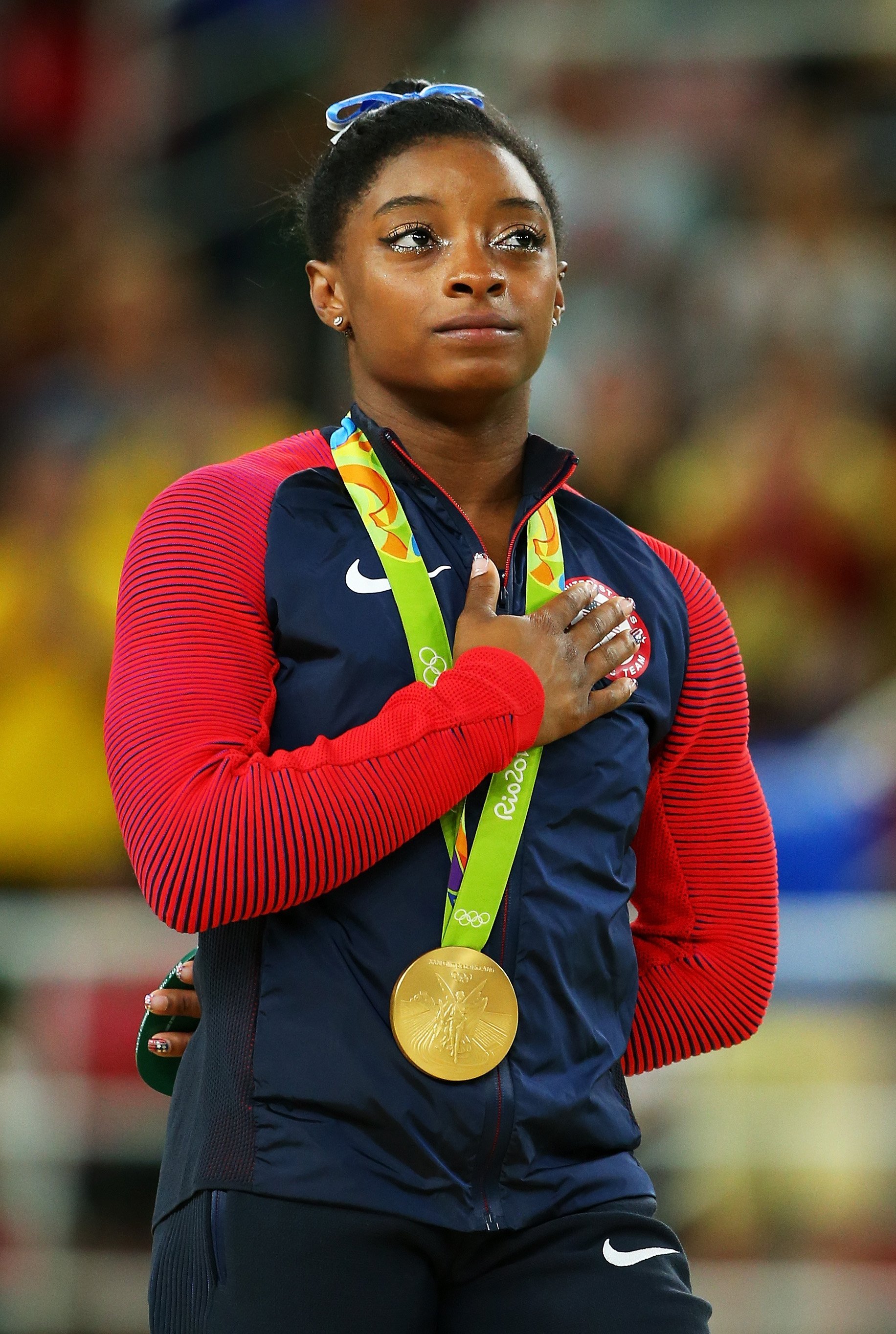 THE APPRECIATION IS MUTUAL
However, it was Ervin Jr. himself who dropped in the most heartwarming of replies.
"I appreciate you more each day. Sincerely, you are my angel & inspire me. Thank you for continuing to believe in me, & always being yourself. I love you forever."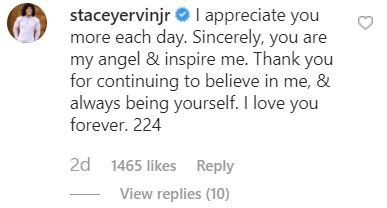 Earlier this month, Ervin Jr. also took to Instagram to celebrate his girlfriend after she won the world championship and became the most decorated player in the history of gymnastics.
The athlete shared a snapshot of Biles wearing the gold medal and opened about how proud he was of her achievement. "My woman is a [five times] world champion and I couldn't be more proud," Ervin Jr. captioned the post.
On October 13, Biles won gold medals for floor routine as well as the balance beam and created a new world record by winning 25 medals. Previously, male gymnast, Vitaly Scherbo, held the record of winning 23 medals.
Her final routine, that won her her 25th gold, is likely to be her final world championship, according to the Washington Post.