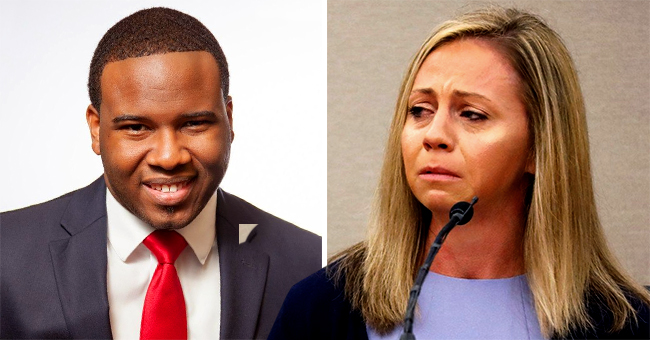 Facebook/botham.jean Twitter/nypost
Amber Guyger: Attorneys of Ex-Cop Who Shot Botham Jean File Intent to Appeal Her Conviction

Amber Guyger's attorneys are working round the clock as they file an intent to appeal her murder conviction and sentence.
A few weeks after a judge passed judgment on Amber Guyger, KRLD Radio divulges that her lawyers have plans to appeal her murder conviction and her 10-year sentence. While explaining the case, the report reveals that Amber's lawyers have already filed an intent to appeal the verdict.
NBC 5 adds that Dallas County District Attorney John Creuzot's contempt hearing is still on-going and that John's office filed a request to have Judge Tammy Kemp replaced.
The Judge first charged the DA with contempt after she learned of a TV interview he handled about the case just before the trial began. However, the court will settle the hearing to disqualify Tammy first before the DA's contempt case can begin.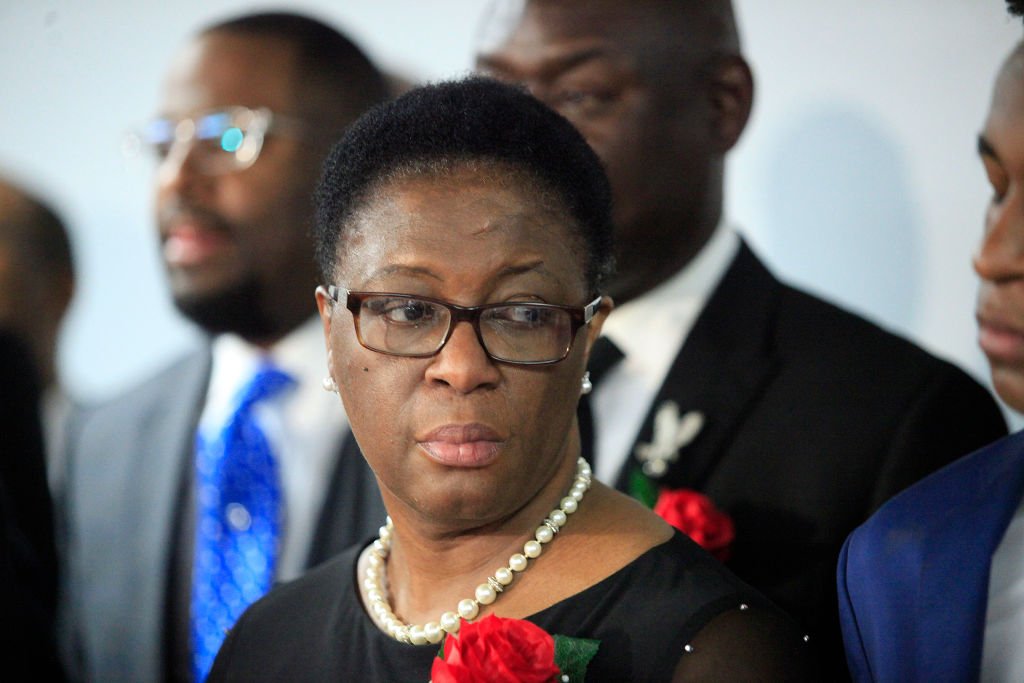 Allison Jean, mother of Botham Shem Jean, stands at a press conference supported by family and church members at Greenville Avenue Church of Christ in Richardson, Texas | Photo: Getty Images
NBC 5 also recalls that Amber got convicted of murder in September for shooting her downstairs neighbor Botham Jean. The former police officer wrongfully entered his apartment, and thinking he was a burglar shot him dead.
In even more heartbreaking news, a report by Madame Noire disclosed that Joshua Brown, the prosecution's key witness, is dead. Joshua was gunned down by an unidentified person while he was in the parking lot of his apartment complex.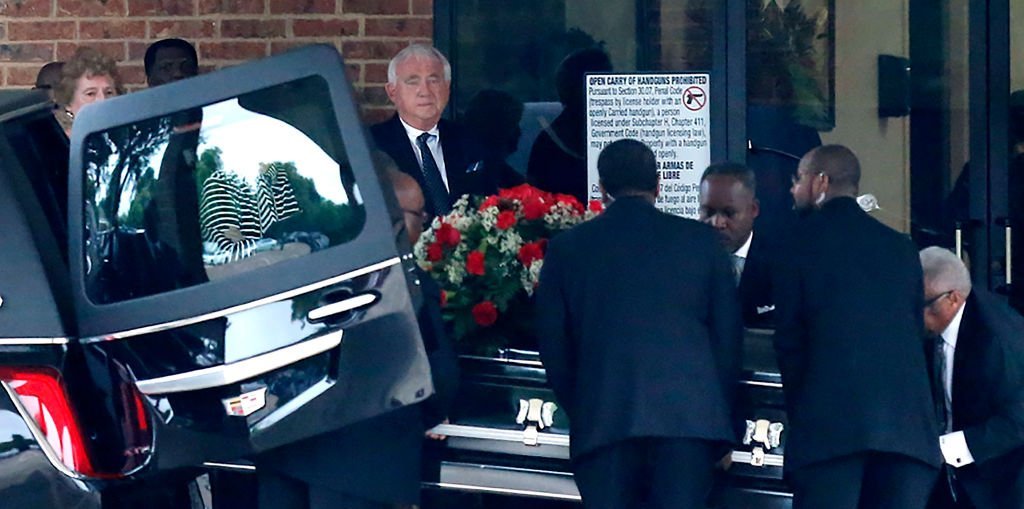 The casket arrives for the funeral service to commemorate Botham Shem Jean, 26, at the Greenville Avenue Church of Christ in Richardson, Texas | Photo: Getty Images
The incident which occurred days after he provided testimony against Amber wasn't the first attempt on the witness' life. CNN states that the 28-year-old got injured in a strip club shooting that saw another man dead.
Joshua believed that he was the target of the shooting as he knew that people weren't happy with his role in the Amber Guyger murder trial.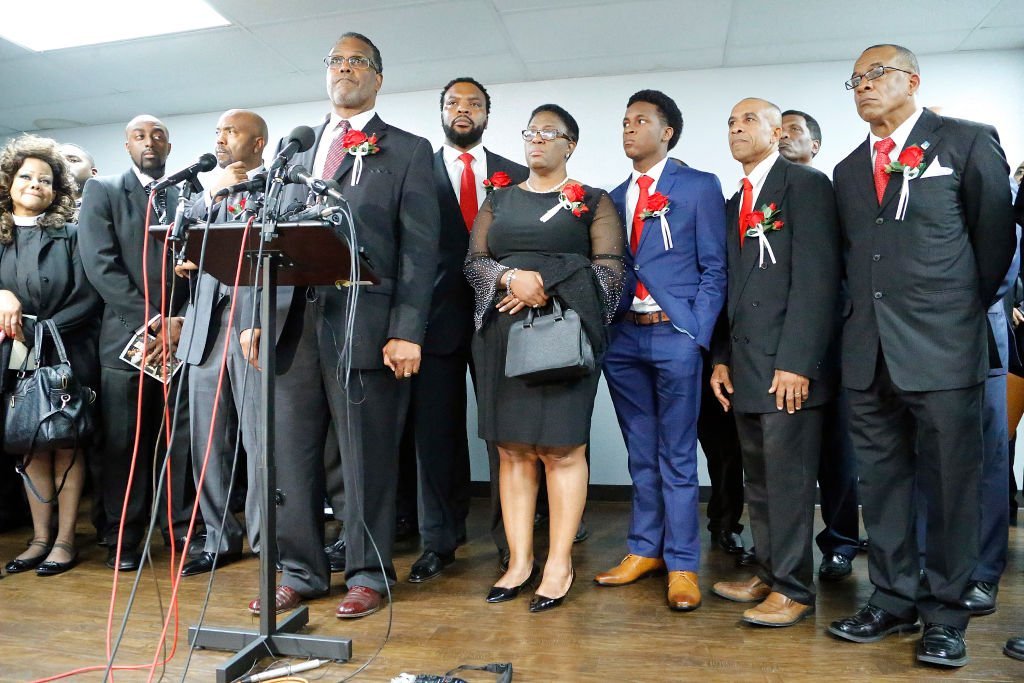 Sammie L. Berry invites questions after making a statement at the press conference following the funeral service for Botham Shem Jean at Greenville Avenue Church of Christ in Richardson, Texas | Photo: Getty Images
Since his death, citizens and presidential aspirants have called on the relevant authorities to solve the case. Joshua's legal representative, S. Lee Merritt, also called for an in-depth investigation into the suspicious killing of his client.
During an appearance on "Anderson Cooper Full Circle," the attorney said:
"This case must be resolved, and that investigation that leads to finding the person must be seen as trustworthy or transparent by the community."
Although police refused to comment to CNN on the call for an independent investigation, the Dallas force maintains that they are working on the case. The police, however, asked that people refrain from speculating about the incident.
Please fill in your e-mail so we can share with you our top stories!