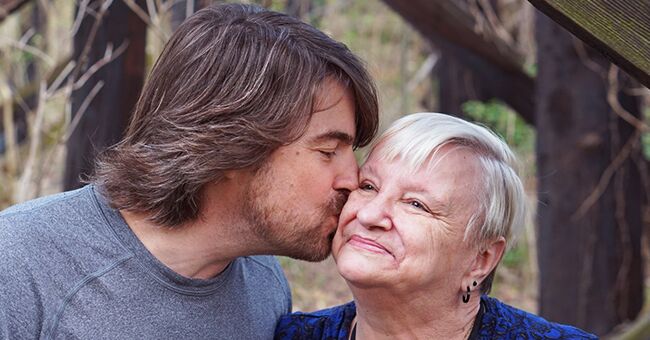 facebook.com/JimmyWayneArtist
Jimmy Wayne, Award-Winning Country Singer Loses Mom Brenda a Day before His Birthday

Jimmy Wayne recently announced on Facebook of his mother's passing: "I am shocked and completely heartbroken."
Country singer Jimmy Wayne recently received devastating news, which he shared on his Facebook account. He wrote:
"I received a phone call that my mother passed away. She lived a very hard life. I am shocked and completely heartbroken. Thanks for your prayers for my family."
JIMMY WAYNE'S CAREER
Wayne debuted his first album in 2003 and later had two of his singles reach the Top Ten on Billboard country charts: "Stay Gone," "I Love You This Much."
In 2008, his second album, "Do You Believe Me Now," gave him his first number one. He has since released another album before venturing into writing several books.
While his achievements have made his mother proud, things were not given to him on a silver platter growing up -- in fact, quite the contrary.
GROWING UP WITH JIMMY
Wayne was only nine years old when he first stepped into foster care because his single mother had a severe bipolar disorder, which required her to check in a medical facility.
Many Hollywood stars now suffer from the same condition but are controlled with proper medical assistance and medicine.
After six months of being in a regular foster family who took care of him well, Wayne received news that his mother was out and wanted him and his sister back.
He said:
"I cried. I loved Mom, but I knew what was waiting for us at home: chaos, filth, hunger, and worse."
As predicted, his life went spiraling down, with days with eating almost nothing to watching his mother and her friends drink, do drugs, and beat each other up.
HOMELESS AT 16
After being thrown around to different foster families and relatives, Wayne ended up with his mother; and after he objected to her decision to let people live with them, she kicked her out.
At 16-years-old, the country singer was alone and homeless. He slept anywhere he could and took any job that would feed him.
While looking shabby and having an odor from not being able to take a bath, Wayne was surprised that an elderly couple took allowed him to lawn their mawn and live in their spare bedroom.
Thinking it would only last two weeks, the next six years were spent living with them. The Costners became his family from then on.
DISCOVERING MUSIC
As Wayne went to school, he began playing the guitar and started a band with friends. He went on to graduate with a criminal justice degree and was hired as a prison guard.
However, he never let go of his love for music and pursued his passion until he made it to the country charts.
Please fill in your e-mail so we can share with you our top stories!