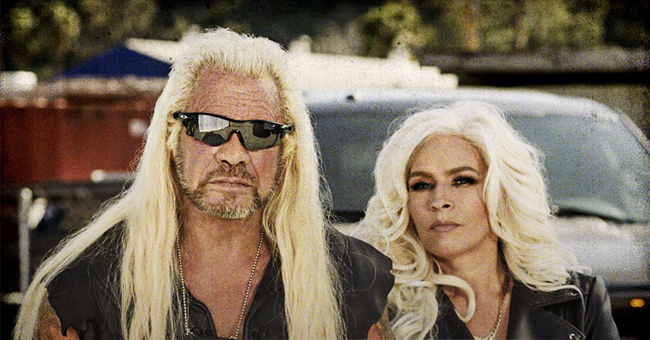 facebook.com/DogWGNA
Beth Chapman & Dog the Bounty Hunter Begin Final Hunt Together in New 'Dog's Most Wanted' Promo

The final three episodes of "Dog's Most Wanted" are set to air. They are particularly sentimental for fans as it captures late Beth Chapman's final hunt with her husband, Duane.
A preview of one of the episodes set to air on Wednesday recently surfaced on Facebook. From the short clip, viewers can garner that the soon-to-be-aired episode will feature Duane and Beth Chapman making their final chase.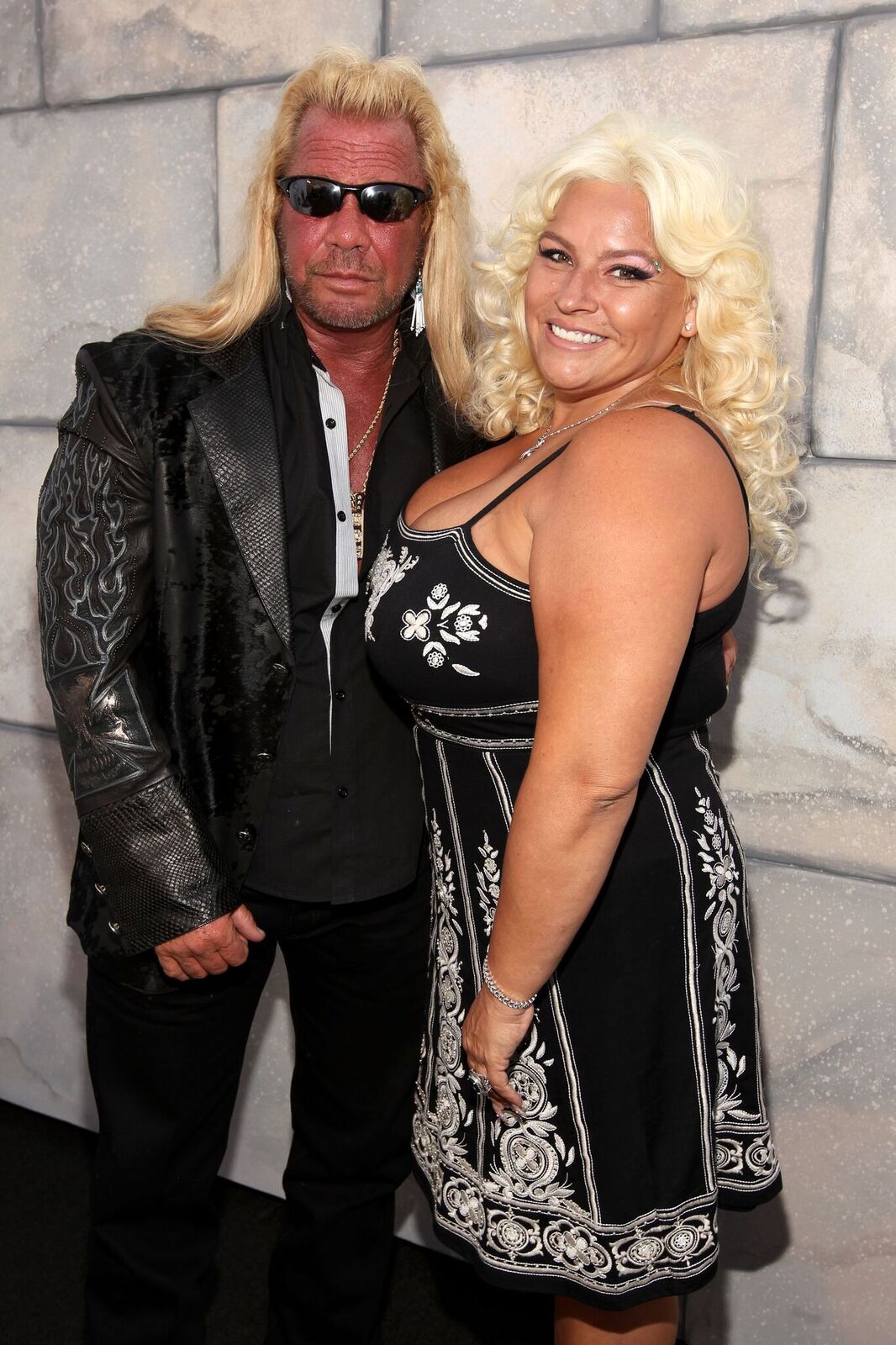 Tv personalities Dog The Bounty Hunter and Beth Smith arrive at Comedy Central's Roast of Charlie Sheen held at Sony Studios on September 10, 2011 in Los Angeles, California | Photo: Getty Images
The episode proves to be a very emotional one considering that it will officially mean the last time that Beth will appear on the show.
The clip shows what appears to be some intense exchange between the deceased star and her husband, including one where the patriarch looks forlorn as he stayed watching his terminally ill wife.
The new episode of "Dog's Most Wanted" on Wednesday is sure to be extremely emotional for fans of the Chapmans. In a preview shared by WGN, it's revealed that the episode will feature Dog and Beth's final bounty hunt together before her death.
Duane's voice rings clear as a voiceover in the video. He said:
"I'm not going to think about Beth, never being there because she'll always be there."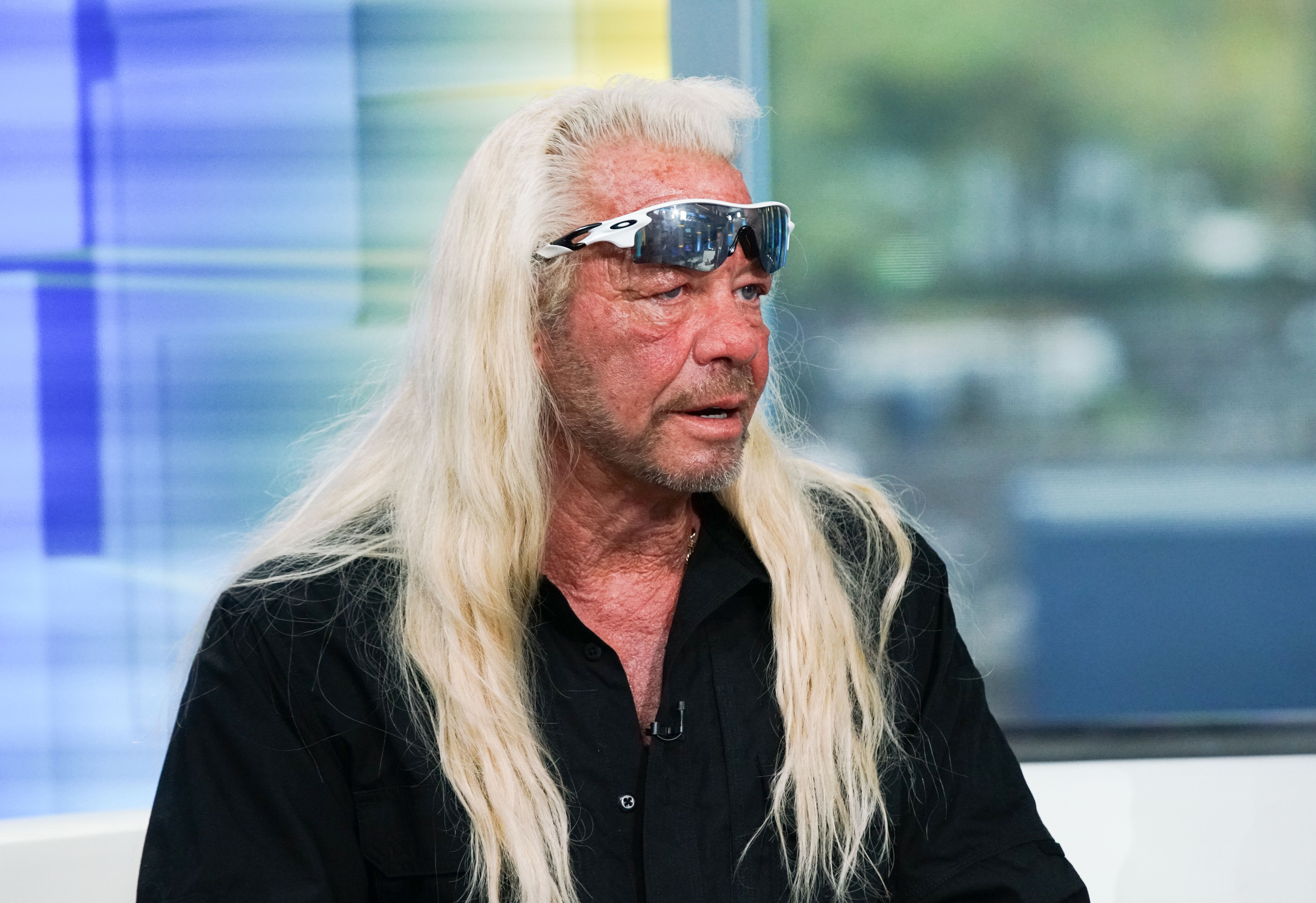 TV personality Duane Chapman aka Dog the Bounty Hunter visits "FOX & Friends" at FOX Studios on August 28, 2019 in New York City | Photo: Getty Images
Beth, who died from complications of metastasizing throat cancer, could also be heard passionately saying:
"I have no breath. No air. And no time."
The video, however, ends on a positive note as Beth quietly explained that:
"We're just gonna have fun and love each other, and when it ends, it ends."
Reactions to the video are massive and filled with mournful comments from avid followers of the show. While a significant few labeled Beth's cancer journey as inspirational, a notable number revealed how emotional and heartbreaking it has been to watch the now-deceased star hunt down criminals.
"Dog's Most Wanted" has thus been a very emotional ride for netizens. On the October 9 episode of the WGN series, fans got to have a personal feel of the star's dealings as it featured her noticing positive changes in her health after switching from chemo to CBD (cannabidiol) treatments.
Although Beth never tried to keep her cancer battle private, it appears that watching her and her family's emotions on-screen as the disease progressed is emotionally tasking.
There are only three episodes left this season. The newest one can be seen on Wednesday at 9 p.m. ET on WGN America.
Please fill in your e-mail so we can share with you our top stories!