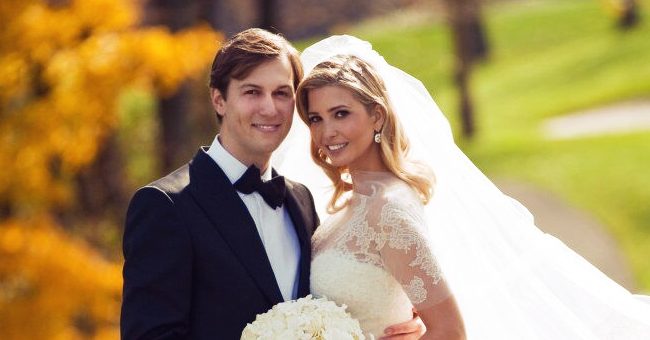 instagram.com/ivankatrump
Ivanka Trump Posts Wedding Photos a Day before Her 10th Wedding Anniversary
As Ivanka Trump's tenth wedding anniversary nears, she takes to social media platforms to express a longing to honor the milestone.
Trump and Kushner's wedding anniversary, is marked on October 25, every year, but it appears that the former can't wait any longer.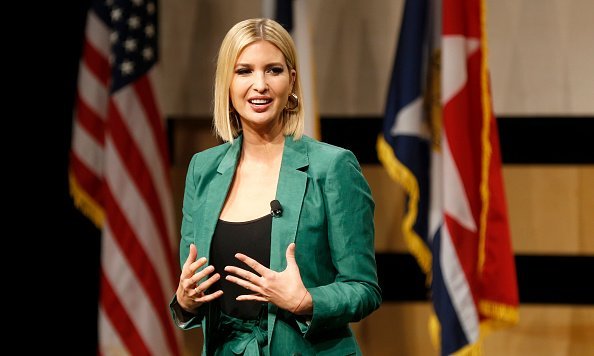 Ivanka Trump at El Centro community college on October 3, 2019 | Photo: Getty Images
The gorgeous mother of three first took to her official Instagram to share a picture reminiscent of her high-end 2009 wedding.
In the black and white picture, a veiled Trump looks straight at the camera with a subtle hint of a smile playing on her lips.
Because of the short length of the snap, however, very little can be seen except that her signature blonde hair is styled into a curly lob about her shoulder.
The caption of the picture reads:
"Looking forward to celebrating ten amazing years of marriage to my love tomorrow!"
Merely hours old, the snap has amassed well over 140,000 likes and over 3,000 comments, which are compliments for the stunning photo as well as anniversary wishes for the Trump-Kushner couple.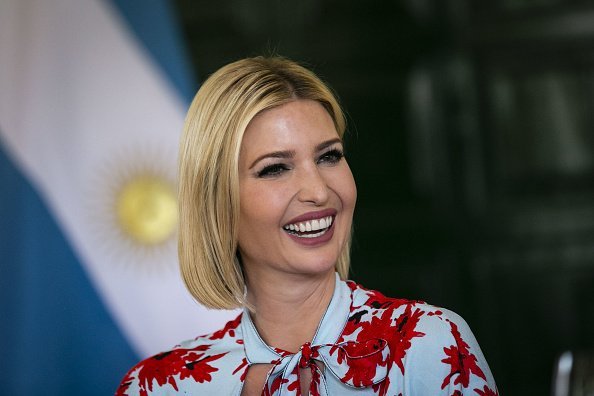 Ivanka Trump at Jujuy, Argentina, on Thursday, Sept. 5, 2019 | Photo: Getty Images
One fan, @stan_stinson wrote:
"Happy Anniversary, Eve! Enjoy your weekend!"
Another such fan, @yon_smith commented:
"Beautiful! God's amazing grace!"
"Amazing. Cheers to many many more!!" another, @jlowenas commented.
The Instagram post is, however, not the end of Trump's affectionate display as she shared a similar, albeit full, picture with fans via Twitter.
The picture features the stunning beauty, fully appareled in her custom-made Vera Wang dress, standing in the doorway so that she cast a silhouette as the light rays shone past her.
The photo is also reminiscent of her marriage to Kushner, and it appears that the First daughter has particularly taken to celebrating each of her wedding anniversaries with throwback pictures.
According to reports, the wedding was no small affair with Trump lavishly accessorizing with numerous diamonds, while Kushner opted for a classic tuxedo.
The star-studded weekend allegedly cost an estimated $1 million and included golf for the guests and a multiple-tiered cake designed to match Ivanka Trump's custom dress.
If nothing else, that is one more way to explain Trump's undying love for reminiscing about the high-end event.
In 2018, Trump shared via Instagram:
"You are my light, my love, my life. Happy 9th anniversary, Jared."
This accompanied a then-recent photo of herself and Kushner, whom she is known to fondly explain as first meeting during a "business deal."
While the others show moments from their star-studded wedding bash, which held at Trump National Golf Club in New Jersey and served notable guests like Anna Wintour, Natalie Portman, and Rupert Murdoch.
Please fill in your e-mail so we can share with you our top stories!