TMZ: Offset's Ex Shya L'amour Reportedly Seeks More Child Support for Their 4-Year-Old Daughter Kalea
Offset's baby mama with 4-year-old daughter Kalea is taking the Migos rapper to court as she demands more child support for their little girl. 
Nicole Marie Algarin, known by her stage name Shya L'amour, filed new legal documents asking for child support for their 4-year-old daughter Kalea. According to Algarin, the rapper provides "limited financial support," but now she's asking the judge to grant more.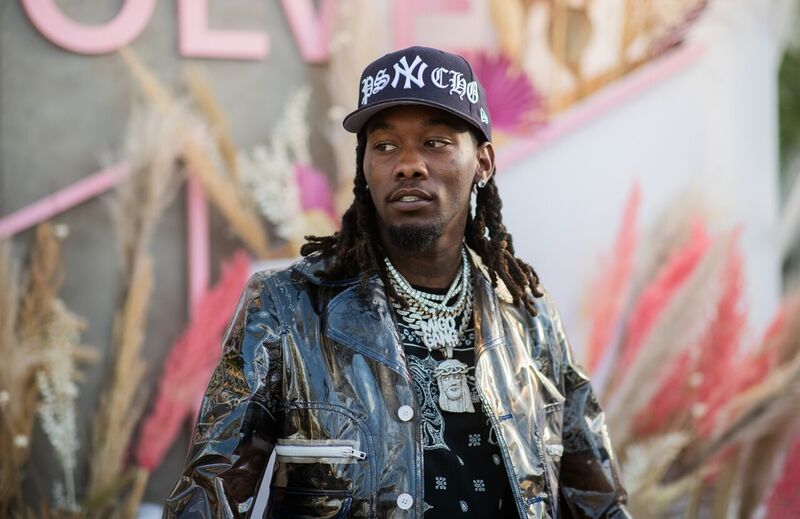 Recognizing Offset as Kalea's Real Dad
She assures the court that they've taken DNA tests to confirm that Offset is Kalea's father, and that the rapper himself has publicly acknowledged that he's the dad. 
Despite this, Nicole asks the court to legally recognize him as Kalea's dad and require him to provide court-ordered payments to support the little girl.
Being Present as a Dad
Aside from asking for child support, she wants Offset to have regular visits on weekends, holidays, and during summer so that he can actively be a part of his child's life. 
Meanwhile, Offset also shares child Kulture with Cardi B and two other children from previous relationships. 
On More Children with Cardi B
Now that he's in a good place with his wife, Offset and Cardi are looking to expand their family in the near future. 
After promoting her new film "Hustlers," Cardi reveals that she can't wait to have more children with her husband, Offset. 
Waiting for the Right Time
However, their baby plans might have to wait now that she is busy preparing for her upcoming tour, and her new singles. 
Speaking about her future plans, she said: 
"I'm working on my album; I already have two songs. I actually have three, but I'm not sure about one of them. I want to rehearse, rehearse, rehearse for my tour….After my tour, I want to have a kid. I want to have another kid."
Working Hard for the Future
Although having one or two more children is definitely something the "Bodak Yellow" singer wants, it's not something she wants right now, especially with her career booming in all aspects. 
For now, she'd rather work hard and achieve more in order to secure her family's future and all that comes with it.