15 Little Known Facts about Goldie Hawn: Her Life, Her Loves, Her Movies and More
She has been a household name and an enduring American sex symbol for decades, and yet there is so much yet to discover about this beloved Hollywood star.
73-year-old Goldie Hawn has appeared in nearly 30 films in an acting career spanning 50 years, but there is so much more to her than being a Hollywood superstar, as she is a compassionate woman of many skills and interests.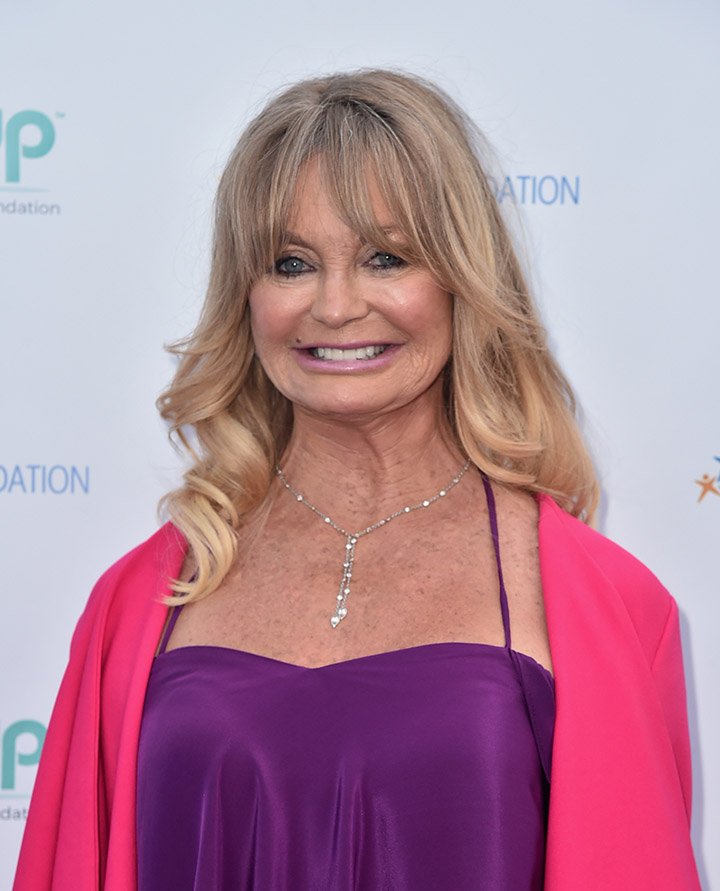 Hawn is also devoted to her family, being the mother of three grown children that had, in turn, given her six grandchildren. All of this tells us what kind of woman she is, but after learning these 15 facts, you are going to know her so much better.
ONE OF THE LONGEST HOLLYWOOD RELATIONSHIPS
Having been together for 35 years, the couple formed by Hawn and her life partner 68-year-old actor Kurt Russell is known as one of Hollywood's longest and most successful relationships.
The two share son Wyatt Russell, 33, who is also an actor. When asked about the secret for having last this long, Hawn said that the key to their relationship was never marrying."I would have been long divorced if I'd been married [to Russell]," she said in a 2016 interview.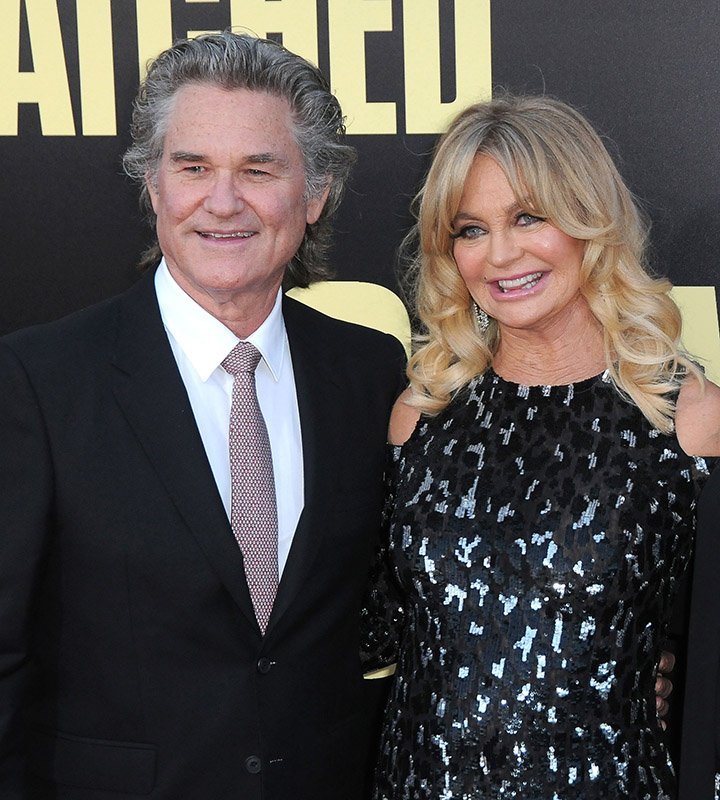 BALLET
Hawn's first love was dancing. From as early as age 3, the future movie star took ballet classes, and soon she dreamed about becoming a ballet teacher as an adult.
By the age of 10, she was dancing "The Nutcracker" as part of the Ballet Russe de Monte Carlo. Later, she went in a different direction and worked as a go-go dancer in New York City and New Jersey. 
COUNTRY MUSIC
Early in the star's career, when she was still establishing herself in Hollywood (although she had already won an Oscar), Hawn gave it a try at a professional singing career, and her music genre of choice was country.
In 1972, Hawn released her debut and only album to date, titled simply "Goldie." In the record, she covered songs by the likes of Dolly Parton, who made a new arrangement of her hit "My Blue Tears" for Hawn to sing.
CRYSTAL AWARDS
In 1997, Hawn received one of the most significant honors in Hollywood, when her entire career was recognized with a Women in Film Crystal Award (now known as Crystal + Lucy Awards).
The award, created in 1977, honors women in the media that have expanded the role of their female colleagues in the industry. Hawn shared the award with her "The First Wives Club" (1996) co-stars Bette Midler and Diane Keaton.
If I ever get special PPV gear inspired by a movie, it's gonna be something from the First Wives Club. pic.twitter.com/qNIDWdEJzL

— RJ City (@RJCity1) August 11, 2019
CHARITY
The actress is also a philanthropist who created her own non-profit organization, the Goldie Hawn Foundation, to raise awareness about the importance of early and holistic education in children to raise better adults for tomorrow's society.
In 2003, Hawn launched the MindUP program, "created in response to the global epidemic of childhood aggression, anxiety, depression, and suicide," according to the organization's website.
PLAYBOY
It is not a secret that Hawn has been an established sex symbol in Hollywood since she got herself a name in the industry. Even now in her seventies, she is still praised for her beauty and fit body.
Goldie Hawn says "monogamy is a very tough order." https://t.co/LV3f4K0GCR pic.twitter.com/7HlqytqwwH

— Playboy (@Playboy) May 10, 2017
In 1985 she became one of the selected Hollywood stars to appear in the popular magazine "Playboy," not only in the US but also in France and Mexico.
BALLET SCHOOL
By age 19, and still unknown to the world, Hawn had made her humble dream of becoming a dance teacher true, and she was teaching in a ballet school that she was also running in Washington DC.
"I had a life plan: Get married, and have a nice house, and open a dancing school and teach children. I never wanted to be a star. I thought stars were totally messed up," Hawn once told CBS News.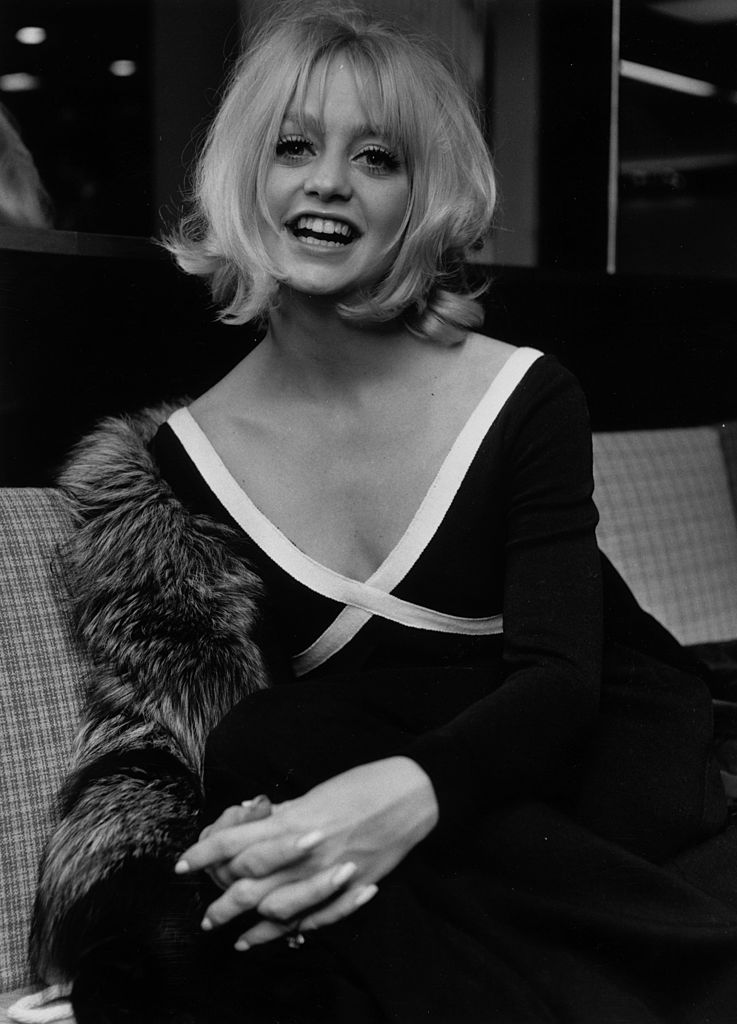 JULIET WAS HER FIRST ROLE
When Hawn made her stage debut in 1961, she played Juliet from the famous tragic play by William Shakespeare, "Romeo and Juliet" during the Virginia Shakespeare Festival.
RELIGION
Hawn is clearly a spiritual person, but her faith is a complex one She was raised by a Presbyterian father and a Jewish mother. The actress identifies as Jewish, but she became interested in Eastern religions from the early '70s.
She is a longtime practitioner of mindfulness and meditation. "It's not the idea of a particular religion that's important; it's the development of a spiritual life. Because spirituality creates well-being, health, and happiness," she explained in 2012.
ACADEMY AWARDS
While other stars in the business can wait for decades before being awarded an Oscar, Hawn caught the attention of the Academy early in her career, when she debuted on the big screen.
In 1970, Hawn earned the Best Actress in a Supporting Role for her part in 1969's romantic comedy "Cactus Flower." Since she couldn't attend the ceremony, actress Raquel Welch received it on Hawn's behalf.
Hawn received a second nomination for the Academy Awards in the same category in the year of 1981, thanks to the film "Private Benjamin," also the first one she produced.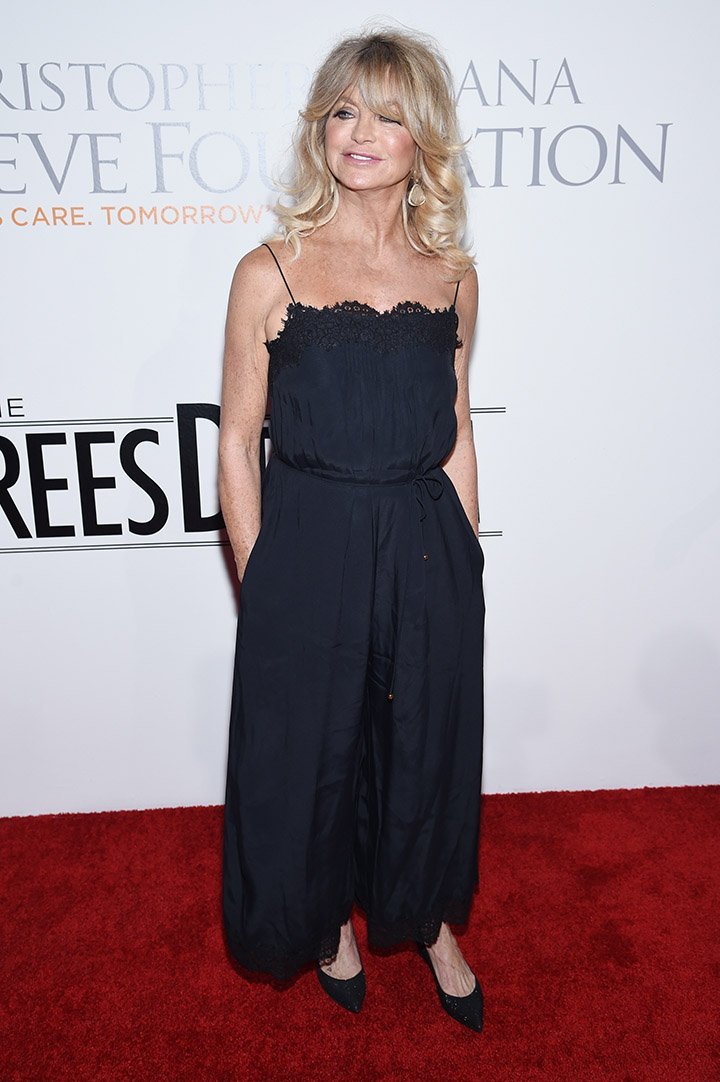 BOOKS
In the course of her multi-faceted career, Hawn has also written two books. The first one, published in 2005, is a memoir titled "A Lotus Grows in the Mud," a title that reflects her interest in Buddhism.
Ten years, "10 Mindful Minutes" came out, becoming a New York Times bestseller. In the book, Hawn explores the science and the health benefits of the practice of mindfulness meditation, a technique that also originated in Buddhism.
MARRIAGES
While it feels like she has been with Russell since the beginning of times, Hawn was actually married twice before entering into her current relationship in 1983, which resulted in son Wyatt Russell, who grew up to be an actor.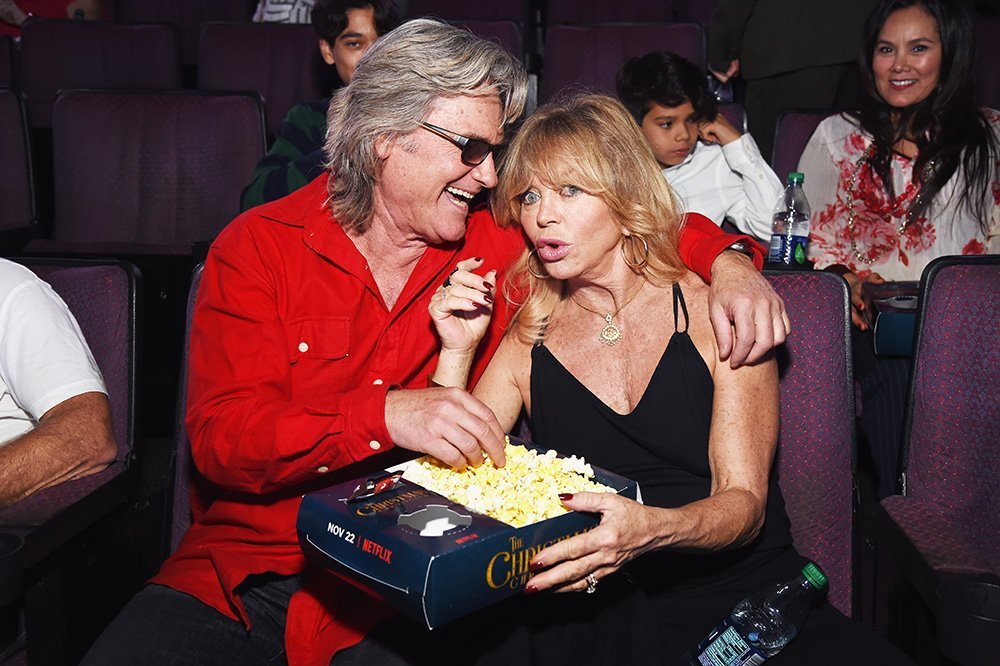 Hawn's first marriage was with dancer Gus Trikonis, and it went on from 1969 to 1974. In 1974, the actress married Bill Hudson, with whom she shares son Oliver Hudson and daughter Kate Hudson, both actors nowadays.
TECHNOLOGY
Hawn is deeply worried about the modern human's relationship with technology, which has permeated every aspect of our lives, and she has been outspoken about this increasing problem.
"I think all of us are, on some level, addicted to our screens. Look, we go into restaurants, and people aren't talking anymore. They're texting (…) So we're losing this intimacy that we need to have as human beings," she told Elle in 2015.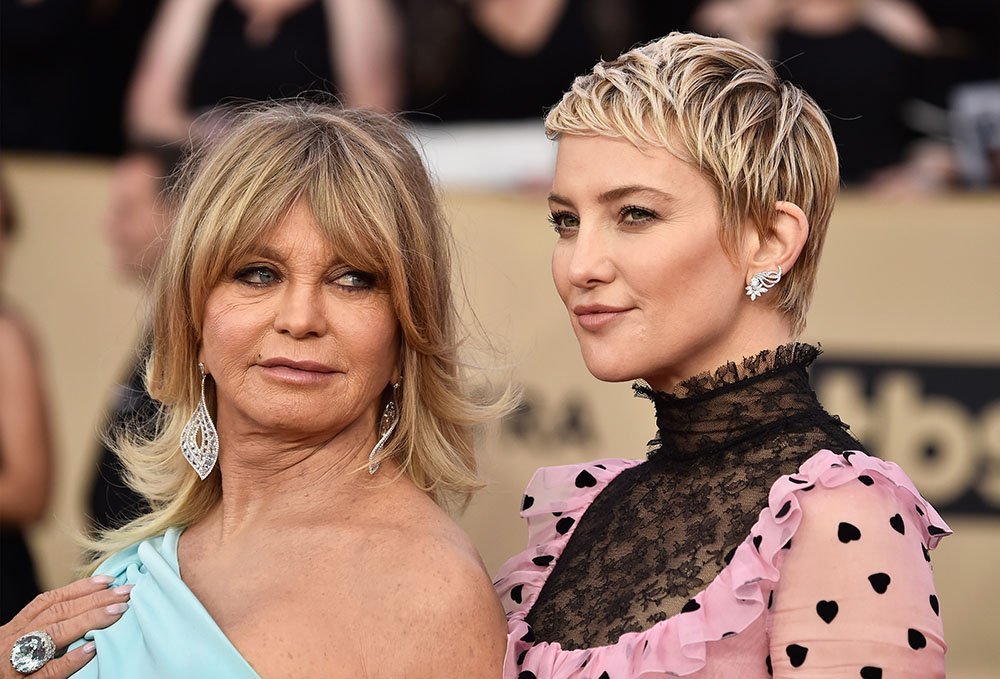 In 2014, Hawn was among the panelists that discussed the negative effects of technology on the brain and overall health at the World Economic Forum in Davos, Switzerland. 
BEST FRIEND
In "Private Benjamin," Hawn's character of the same name had the strict Captain Lewis as the main antagonist, but the actress who played her on-screen enemy, late Eileen Brennan, actually became Hawn's best friend.
When Brennan died in 2013, aged 80, Hawn had heartfelt words to share about her livelong friend that she lost to cancer. "We have lost my old friend Eileen Brennan. No one ever made me laugh more! Now I cry," Hawn said in Brennan's service.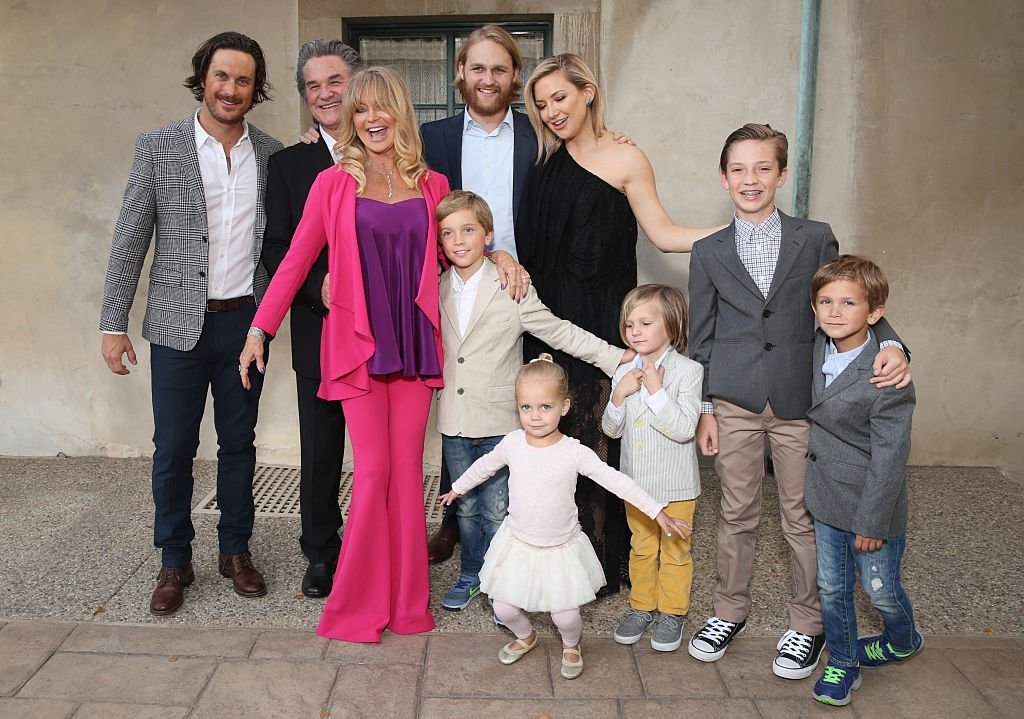 14-YEAR HIATUS
In 2002, Hawn entered into a 15-year break from the film industry, after she started to feel like she had to do something else for the world, for others, and for herself, inspired by her age and certain events like 9/11.
During her time away, she wrote two books and started a global mindfulness movement, so we cannot say she wasted her time. She returned to the movies in 2017 with the comedy "Snatched," alongside Amy Schumer.