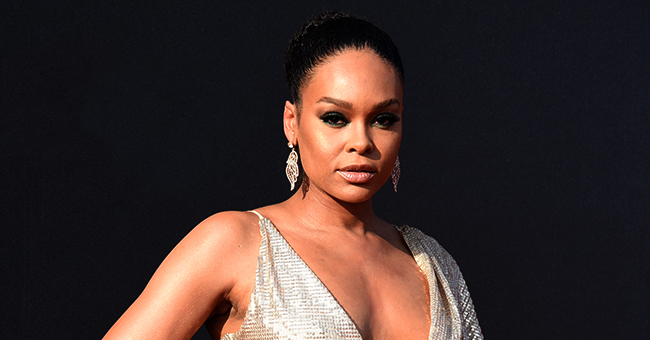 Getty Images
Demetria McKinney from 'House of Payne' Is Now 41 and Sizzles in Metallic Swimsuit & Robe

Demetria McKinney is turning up the heat by going metallic, but she won't be revealing it all just yet.
McKinney is turning up the heat for winter
McKinney, 41, teased fans last week by wearing a navy blue bathrobe as she stood on the edge of a swimming pool that looked to be in someone's back yard.
The "House of Payne" alum gave a seductive look as she peered off into the distance while wearing a one-piece swimsuit. The post is found below.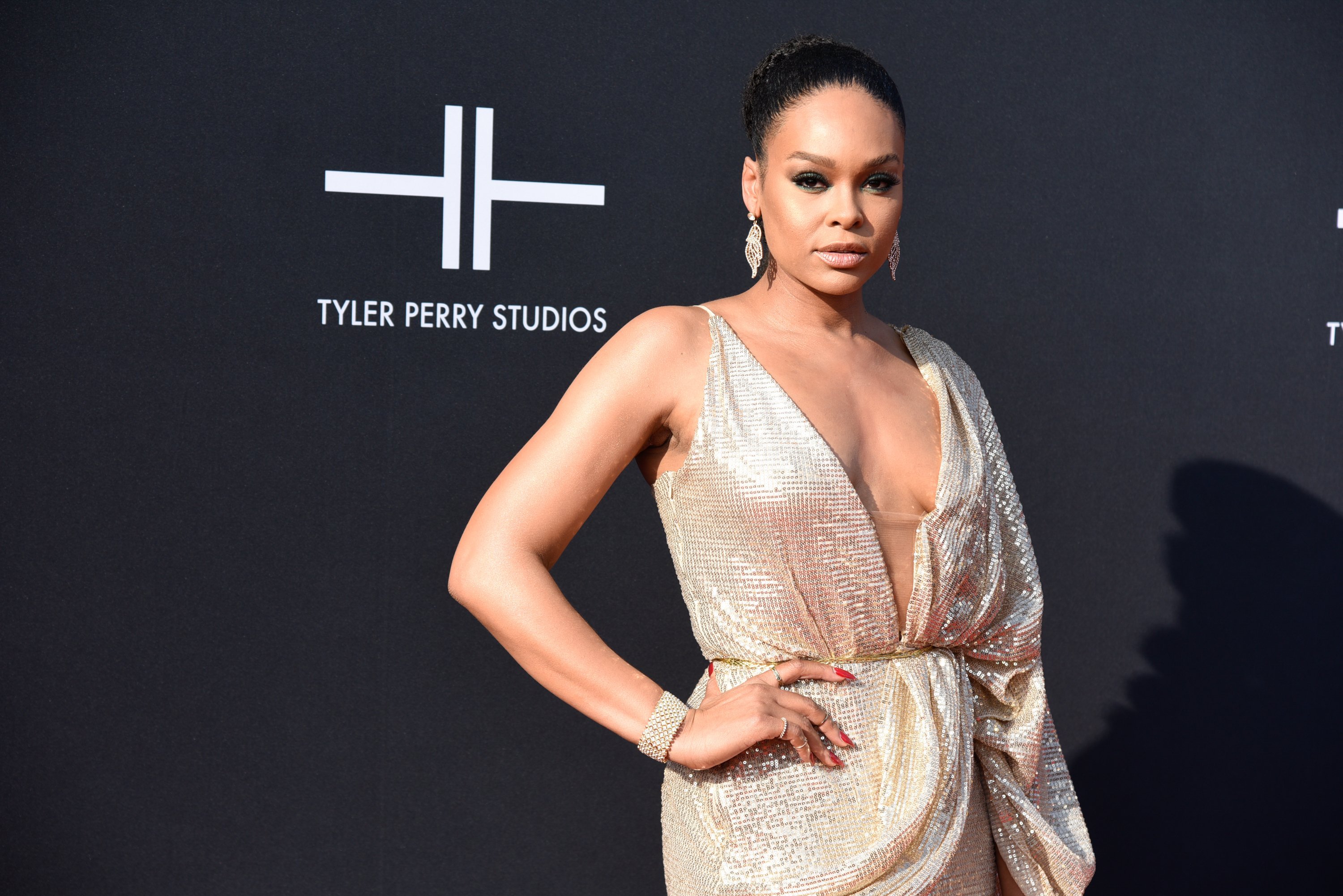 Demetria McKinney attends the opening of Tyler Perry Studios in Atlanta, Georgia on October 5, 2019 | Photo: Getty Images
In the shot, McKinney wore her hair in a ponytail and had on a gold metallic monokini that showed off her chest and upper abdomen. She leaned back and posed with one foot raised.
The "Superstition" star looked to her left as she stood on the stony edge of the pool. She wore a navy blue bathrobe that covered one side of the swimsuit.
Behind the actress and singer were clear blue skies that perfectly matched the pool's color. Some lounge chairs could be seen on the far side of the pool.
In the caption, McKinney wrote:
"Bout to come up outta this robe... the #California #sunshine got me glowing!!!
From "House of Payne" to a biopic, music, and more acting
McKinney is best known for her role as Janine Payne in Tyler Perry's comedy "House of Payne," but she's since moved on to much bigger things.
In 2017, McKinney played the role of the late Whitney Houston in TV One's biopic "Bobbi Kristina. In an interview with the Atlanta Voice, McKinney said the film was judged before it could speak for itself.
She also released her first album in October 2017. The single "Easy" reached number 5 on Billboard's R&B top charts. McKinney called the song an unexpected "anthem" that shows who she is as a person.
McKinney continued her run by starting work on "Saints & Sinners" October 2017 month-end. Finally, she got into filming SyFy's "Superstition" around the same time.
Earlier this year, McKinney talked about her latest series to follow "Saints & Sinners." This year, she starred on UMC's "A House Divided" as Carissa Walker.
All about her latest show, "A House Divided
The LA Sentinel interviewed McKinney about the show in July. The actress described the series as being about "power., She said, "it's about wealth and influence. It's about family. It's about love. It's about trust. It's about betrayal."
Her character is the side chick on the show, out to get whatever she wants and to do whatever she has to do to get it. If you're not her target she's cool with you, but if you are then you better watch out.
McKinney also discussed her newest project, "Motherland: Fort Salem," which she already filmed the pilot for in Canada. The show is set in an "alternate America" where witches have an agreement with the government.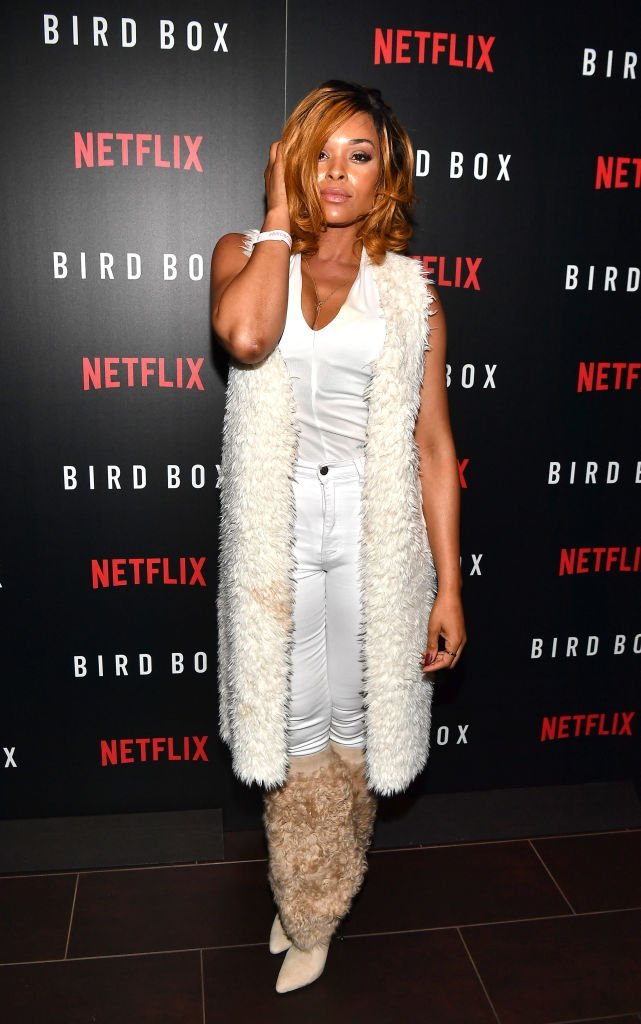 Demetria McKinney attends the screening of "Bird Box" in Atlanta, Georgia on December 19, 2018 | Photo: Getty Images
She loves wearing seductive fashion
Clearly, the New Mexico native is making great strides in her career. In her personal life, she has one son who just turned 18 — the father is unknown to the public — and her relationship details are kept private.
What we do know is that she looks amazingly good these days. In August last year, the actress stunned in a see-through lace jumpsuit as she stepped out for the Black Music Honors.
Strutting her side-swept curls on the red carpet, McKinney showed off the lace paneling that covered her upper torso. She accessorized with a black Gucci clutch and Stuart Weitzman sandals.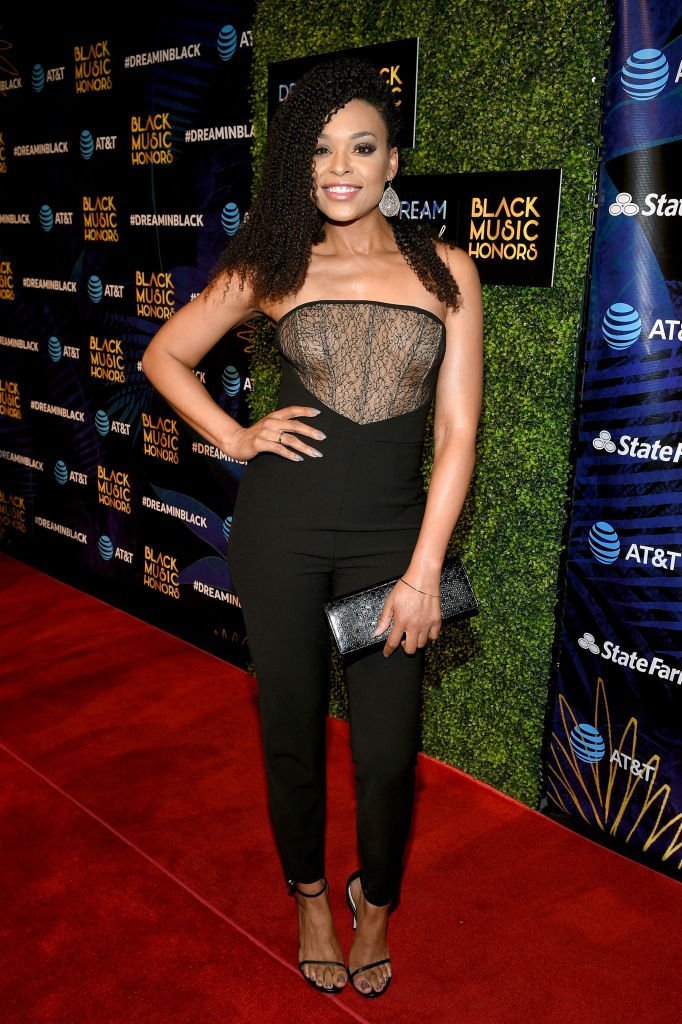 Demetria McKinney attends the Black Music Honors in Nashville, Tennessee on August 16, 20018 | Photo: Getty Images
McKinney is right to show off her amazing figure and we can't say we don't love what we see. We hope her career continues to thrive as much as her body continues to amaze.
Please fill in your e-mail so we can share with you our top stories!