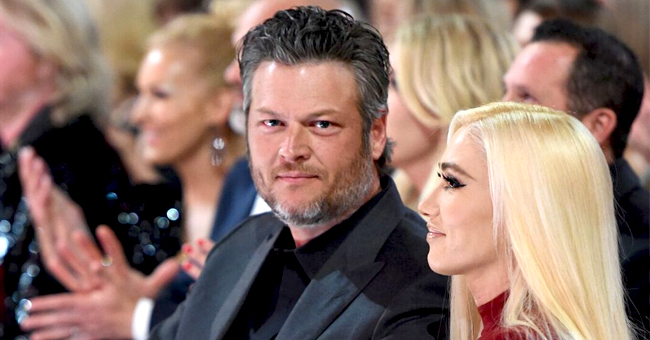 Getty Images
Blake Shelton of 'The Voice' Chats with Martina McBride about His Relationship with Gwen Stefani
For Blake Shelton of "The Voice" fame, nothing can be more shocking than his relationship with Gwen Stefani. He shared some insights about their relationship while making an appearance on Martina McBride's podcast.
Blake Shelton and Gwen Stefani are in a relationship, and that fact in itself is surprising to the country singer, who is shocked at how both of them managed to find each other.
Blake had a chat with Martina McBride on her podcast, "Vocal Point," where he spoke about the love story of him and his fellow "The Voice" coach.
In a remarkable admission during the chat, Blake stated that his relationship with the pop singer is more shocking than him being named as the Sexiest Man Alive in 2017. He said:
"If you thought the People Magazine cover was shocking, mine and Gwen's relationship is probably the biggest head-scratcher."
As the interview progressed, Blake opened up about the relationship, saying things were not always cozy between him and Gwen, especially in her first season on the show. He said:
"I'll even say that she was, of all the coaches, the least that I had gotten to know the first season she was on the show because she just had a baby, and I mean just had a baby."
He added that the fact that Gwen had just given birth made it inevitable that she was always busy, and never really had time. Added to that, the show never really had moments where the judges would sit around couches to drink, talk, or have a laugh.
However, all that changed in Gwen's second season on the show, as she and Blake found a way to connect after each had been through similar circumstances, making it easier for them to bond. Blake said:
"A lot of life had happened, and we'd been through a lot, and we bonded actually over that."
The life challenges the singer was referring to is their mutual divorces in the year 2015. While she had filed for divorce from her ex, Gavin Rossdale, in August, Blake and Miranda Lambert announced their separation in July.
Those situations make Blake believe that everything happens for a reason, as he said:
"And It's one of those things that, who knows? It had to have been meant to be."
Blake went on to share more details about their relationship, including the fact that he still gets star-struck every time he watches his girlfriend perform, even after four years of dating.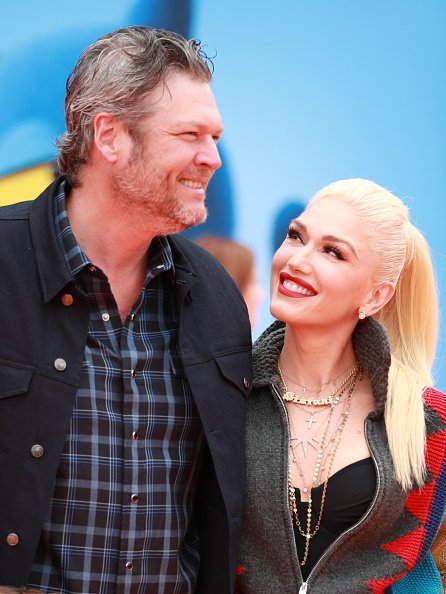 Blake Shelton and Gwen Stefani attend STX Films World Premiere of "UglyDolls" at Regal Cinemas L.A. Live | Photo: Getty Images
When PEOPLE announced Blake Shelton as the Sexiest Man Alive in 2017, it was a surprise to many people, including the man himself. However, one person believed he deserved every bit of that honor, and she is no other than Gwen Stefani.
In the days following the announcement, Gwen was live on "The Ellen DeGeneres Show," where she showered praises on her man. She said:
"For me, it's just that big ol' heart and that sense of humor. He doesn't even take himself seriously, and he's just such an incredible person. And that's sexy to me."
Gwen later revealed in the interview that she played a major role in Blake accepting the honor given him from PEOPLE, and joked that he began to use it against her afterward.
Please fill in your e-mail so we can share with you our top stories!