Jenna Bush Hager Shares New Photo of Daughter Mila with a Copy of 'Charlotte's Web'
Jenna Bush Hager of "Today with Hoda & Jenna" prides in motherhood as she shares a heartwarming tale about how she and her fast-growing daughter "teared up" while reading their favorite book together. 
The famous talk show host shared a picture of Mila, one of her three children, via Instagram on Thursday. In the photo, the young beauty is smiling as she held a book, an all-time classic, "Charlotte's Web" to herself tightly. 
The youngster is cuteness overload and looks like she may have been dressed for school at the time of the shot as she wore a white tee underneath a black dress. 
It is, however, her mother Jenna's heartfelt caption that adds special meaning to the post as it details a special moment shared better the mother-daughter duo.
An emotional Jenna labeled having such an experience as life's sweetest pleasures. She wrote:
"Life sweetest pleasure: watching my babes fall in love with reading. Mila and I both teared up while finishing Charlotte's Web last night."
She went on to give an explicit explanation for why the book had such special meaning to her. She said:
"My tears because of the beauty of the writing, I had long forgotten and because I could never have dreamed what it feels like to share one of my greatest loves (reading!) with one my greatest loves."
The "Today" co-host concluded the warm message by explaining that finding a book so well written and which someone can connect with so deeply can be considered a rarity. She said:
"It is not often that someone comes along who is a true friend and a good writer. Charlotte was both. EB White."
The post is not even a day old, but it has already garnered over 59,000 likes as well as over 1,000 comments from Jenna's fans who left compliments for little Mila and aptly revealed their love for the EB White classic. 
One Instagram user, @amanda_valli_interiors wrote:
"I remember reading this as a child with my mom and loving it. It was the first book that made me cry, so I'll never forget it. I still have my copy on the shelf."
One other fan, @kathycheever commented:
"This makes me want to re-read this with my daughters, who are now 19 and 23."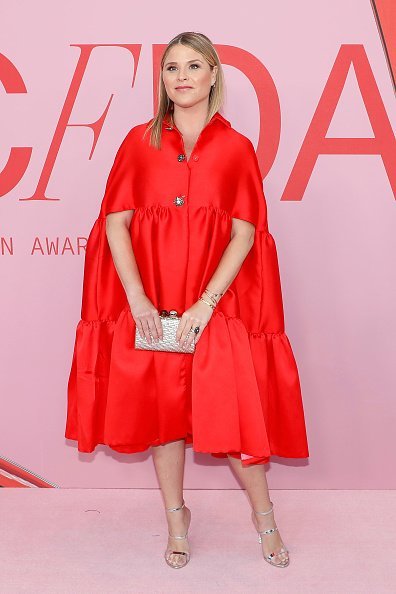 The new post is not the first of its kind as Jenna continuously proves in parenting her little children: Mila, 6, Poppy, 4, and baby Harold, who is only a few months old. 
From the children making surprise appearances at her workplace to having them watch their first game, Jenna's Instagram is one continuously filled with heartwarming displays, and fans love her for it!