Mariska Hargitay's Family: Meet the Actress' Beloved Husband and 3 Beautiful Kids
She was born into Hollywood royalty, and in the course of her successful career as a performer, she has made a name for herself in the industry, apart from raising a beautiful family. 
55-year-old actress Mariska Hargitay is the oldest daughter of the also actress and sex symbol of the '50's and '60's Jayne Mansfield, who was killed in a car crash when Hargitay, who was in the car at the moment of the accident, was only 3.
But even though tragedy struck Hargitay's life so early, the longtime "Law & Order: Special Victims Unit" actress has found love and happiness as a mother-of-three.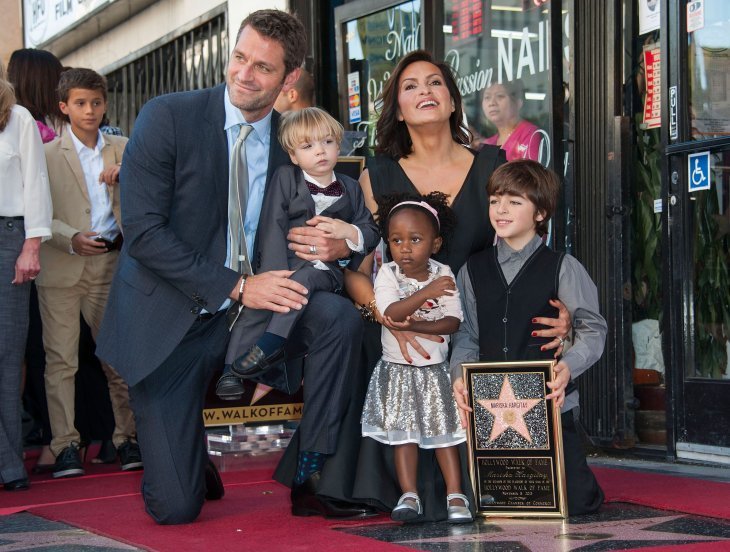 She is one of America's most beloved TV stars, but her family is the achievement she treasures the most. Let's meet Hargitay's husband of 15 years, and the three children they are raising together.
HUSBAND PETER HERMANN
Herman was born in New York but as his parents are Germans, at two months old they returned with him to Germany, where he grew up until turning 10 years old. He learned English upon his return to the United States, where he finished high school and graduated from Yale.
He began his acting work on television in "Guiding Light," "Beautiful People," and "Angela's Eyes." Since 2002, he frequently appeared as attorney Trevor Langan in "Law & Order: Special Victims Unit." He has also appeared in several commercials.
He met his wife Mariska on the set of "Law & Order: SUV" and on their first date they went to church. They were dating for three years until her 40th birthday while celebrating with Mariska's family when Peter realized that she was the woman he wanted to marry.
The couple celebrated their wedding in 2004 in Santa Barbara, California. When asked what the secret is to have a happy marriage of 15 years, the actor of "Younger" says that the key is a mixture of laughter and joy. He says he knows that having each other is simply a gift.
AUGUST MIKLOS FRIEDRICH HERMANN
Hargitay gave birth to her first child with husband Peter on June 28, 2006. He is the couple's only biological son, August Miklos Friedrich Hermann, now 13 years old. There is a lot of meaning to the actress's eldest child given names.
August is reportedly a traditional name in his father's family since centuries ago, and Miklos was the name of Mariska's late father, body-builder Miklos "Mickey" Hargitay. And August's third name, Friedrich, comes from Hermann's grandfather.
August wanted to have brothers, so he asked his parents to have more children because he wanted a sister and a brother. Mariska and Peter are compassionate people, who love children, so they decided to start an adoption process to increase their family.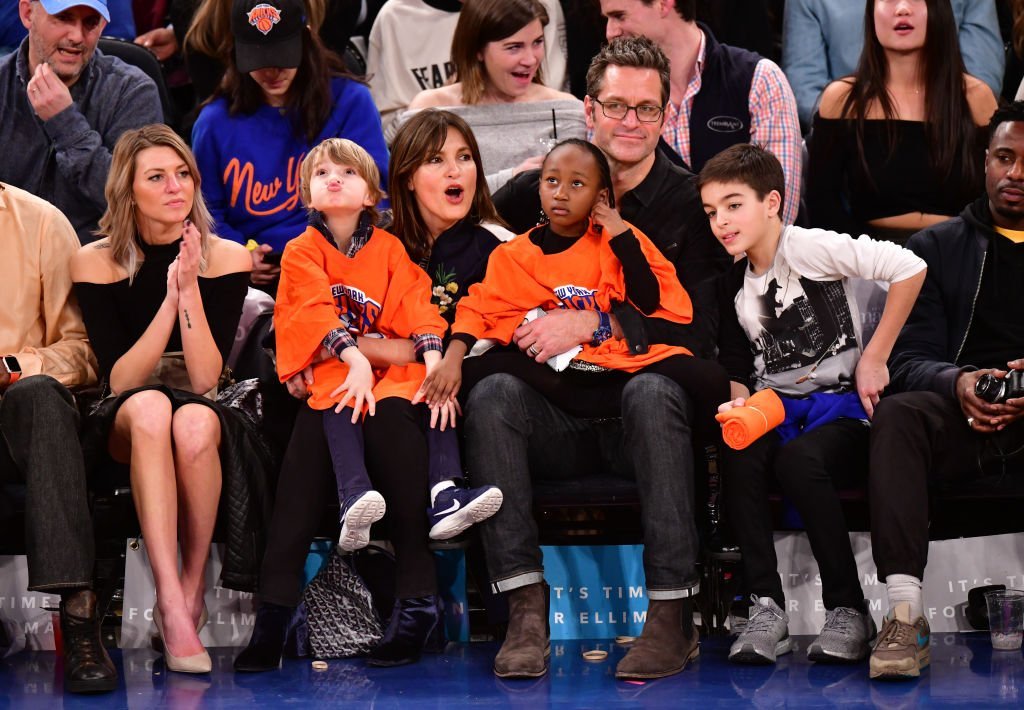 Today, the 13-year-old is the big brother of the family, his request came true and he has an 8-year-old sister and brother. The three siblings love each other very much and are very close.
AMAYA JOSEPHINE HERMANN
Amaya was adopted shortly after her birth in 2011 and her first name means "the end" derived from "Amaia" of Basque origin. Her middle name "Josephine" is the feminine form of Joseph.
Mariska and Peter were considering national and international adoption, as they were clear that they wanted to have a mixed-race family and their prayers were answered with Amaya.
The actress grew up with her stepmother and stepbrothers in a happy and loving environment. For this reason, Mariska was very sure to adopt, because she knows that to be happy and have a family together, you don't need to have biological siblings or parents, so she is convinced to share these feelings and her experience of love with her own family.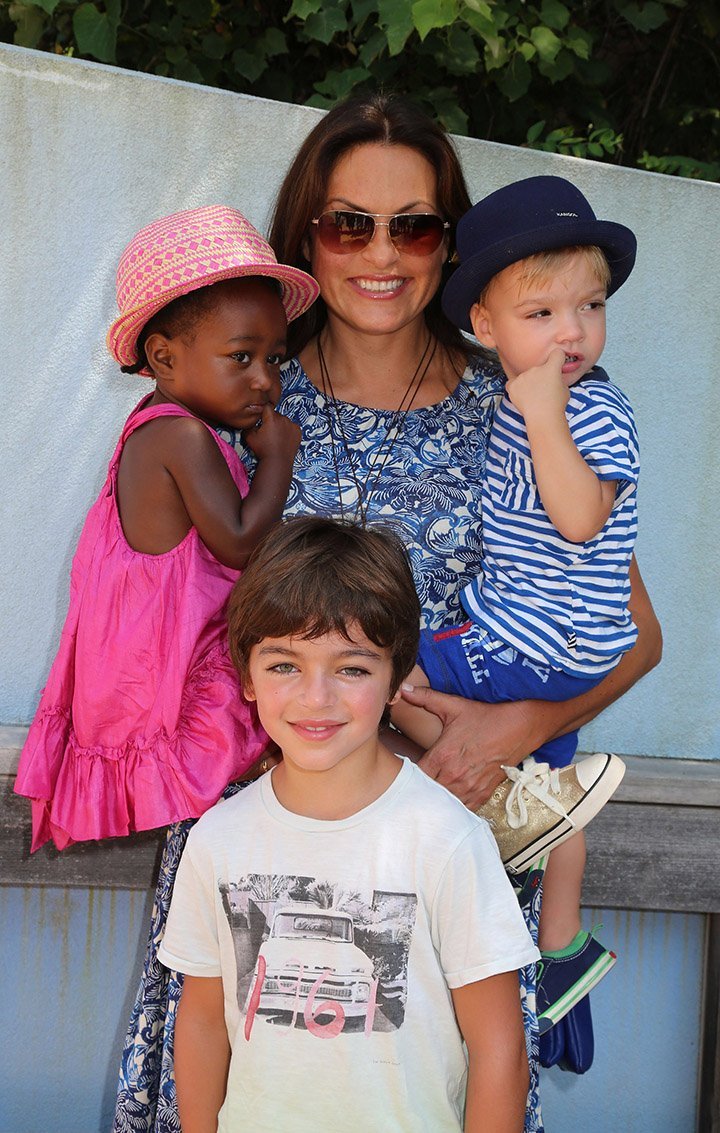 ANDREW NICOLAS HARGITAY HERMANN
Andrew, who is only a few months younger than Amaya, his adopted sister, was born in October 2011 and is their third child, adopted by the couple a few days after his birth, just like his sister.
His first name "Andrew" derives from the Greek name "Andreas" which means "male", is the name of his biological father. His middle name "Nicholas" means "victory of the people" and comes from the Greek "Nikolaos."
Apparently, Andrew was adopted because his biological father died in a tragic car accident. It has been said that he was a very dear friend of Peter and that the couple felt moved to adopt the child because the widow had no conditions to take care of her little son.
Mariska had considered adopting another child a few months after bringing little Amaya home, however, she never imagined that the next adoption was so close, just waiting for her.
When she had him in her arms she was certain that he was now her baby and that bond is not only with her, because the two little ones shared a crib and spent all their time together hugging each other, something that remains until now.