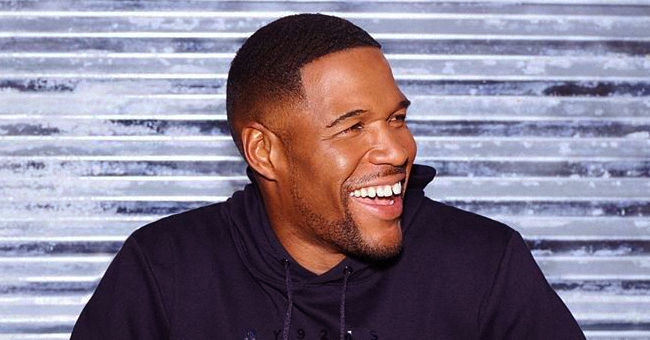 Instagram/michaelstrahan
Michael Strahan of 'Strahan, Sara & Keke' Has Teen Twin Daughters Who Bear a Striking Resemblance to Him
Former NFL champion, and co-host of "Good Morning America," Michael Strahan may be at loggerheads with his ex-wife, but his heart still remains with his twin daughters, Sophie and Isabel.
Retired football star, Michael Strahan, and his ex-wife Jean Muggli are caught up in an ongoing battle over the custody of their twin daughters and child support payment agreement, and the girls' privacies have suffered for it.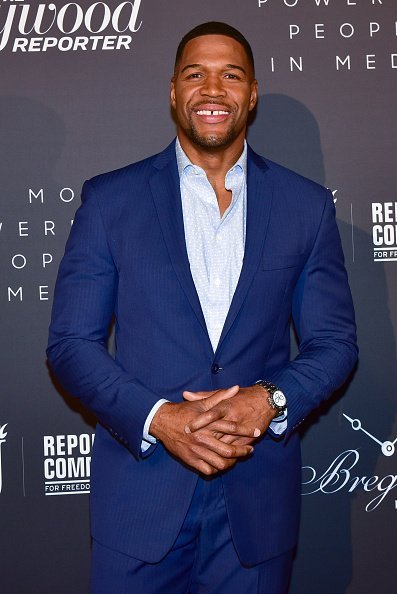 Michael Strahan at the celebration of The Most Powerful People In Media at The Pool on April 11, 2019 | Photo: Getty Images
THE TRAILBLAZING FOURTEEN-YEAR-OLDS
The beautiful fourteen-year-olds have made the headlines for the past few weeks following their parent's legal feud.
The twins, Sophia and Isabella, who have until now maintained a solo profile, are now making their way into the spotlights, with everyone wanting to know more about the conflicting Strahan girls.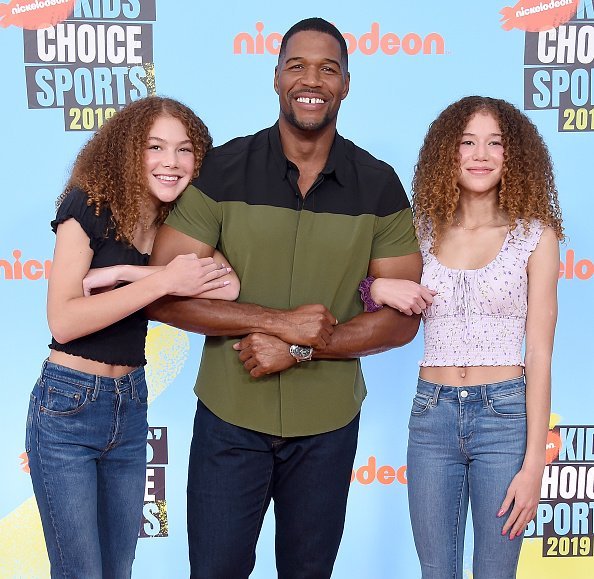 Sophia Strahan, Michael Strahan, and Isabella Strahan at the Nickelodeon Kids' Choice Sports 2019 on July 11, 2019 | Photo: Getty Images
MEET THE STRAHAN TWINS
A sneak peek into the girls' social media accounts reveal a stream of amazing pictures, reminiscent of their love for family, nature, and extravagant yacht voyage.
A photo on Sophia's Instagram showed the twins showing off their long legs in identical two-piece swimsuits while aboard a luxury yacht.
In another post, the fourteen-year-old was captured cuddling a puppy affectionately, while the caption affirmed her love for puppies.
THE TWINS VALUE FAMILY
The celebrity daughters are also fond of their parents, taking to social media to celebrate them on several occasions.
In one of such posts, the twin, Sophia, shared pictures of their mom, along with a sweet message to mark the Mothers Day celebration in May.
"Happy mothers' Day!! I'm so thankful for everything that you do for me, and I'm so blessed to have you in my life. I love you to the moon and back," the teenager captioned.
Accompanying the post was a series of pictures relishing happy moments shared with their mom as toddlers. Luckily, their parent's estrangement does not prevent the twins from loving both folks equally.
The teen girls celebrated with their dad on his birthday, with Isabella extending her love on social media. "Happy birthday, dad! I love you," she wrote.
THE TWINS ENJOY HANGING OUT WITH DAD
The kids experienced one of their first ventures into the tabloids in July, while accompanying the "Good Morning America" co-host and Fox sports analyst to the Kids Choice Sports 2019 Awards, which he anchored.
The trio looked the perfect besties as they posed happily for the cameras. Despite the ongoing custody battles with his ex-wife, the father of four is choosing to focus on what's important and not get weighed down by uncertainties.
Earlier this week, the television co-host shared a motivational quote with viewers of his ABC talk show.
"You'll always be your own worst critic. But if you can move past it, you can really start to succeed and have fun doing it," the 47-year-old shared the screenshot from one of his tweets.
Whether or not the sports analyst is ready to move past his imminent child support feud, it doesn't erase his position in his daughters' lives.
Please fill in your e-mail so we can share with you our top stories!