Toya Wright of 'TI & Tiny: Friends & Family Hustle' Celebrates 36th Birthday with Close Friends at a Pink-Filled 'Ladies' Night' Party
Toya Wright celebrated her 36th birthday with her closest girlfriends in a pink "Girls Night" party that her fans were able to watch on Instagram Live. 
On the night of October 25, Toya Wright celebrated her 36th birthday with her closest friends and family members, including "Basketball Wives" star Angel Love, Monica and LeToya Luckett. 
The reality TV star shared her celebrity-filled slumber party on Instagram Live, and her fans excitedly joined in on the festivities with the rest of the crew.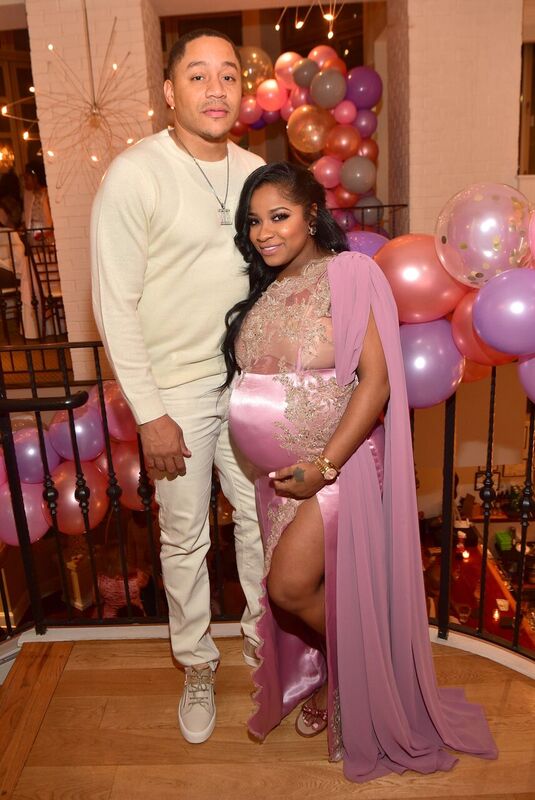 A Worldwide Celebration
Dressed in sexy pink lingerie, a silky robe, and hairband from her "Before Bed Headz" brand, Toya urged her 7 million followers to gather around their besties, grab a bowl of popcorn, and drink their favorite wine as they joined her for a girl's night to remember. 
"Get your popcorn and wine ready!! Tonight is my @beforebedheadz Live ladies night party!! I'm super excited to be bringing in my birthday with all of you! Join us tonight on IG Live for lots of fun, games, gossip, and more! I can't wait. 9/8c #Tday #level36 #itslitt #bonnetsandpjs #bbh #toyasliveparty #hennessyblack"
Celebrating with her Family and Friends
Of course, Toya Wright rang in her birthday eve with her closest friends, as she reserved her special day for her family.
The same way it was good to see her group of friends all dressed up in black and pink for her birthday slumber party, fans were just as excited to see what her boyfriend Robert Rushing will do for her, along with her two daughters. 
A New Hairstyle for Toya
If there's one thing that has been noticeable about the "Family Hustle" star, though, it's her shorter hair.
Earlier this month, it was revealed that she was suffering from postpartum alopecia, which means her follicles were attacked which causes hair loss. 
Keeping Her Locks Healthy
In order to keep her hair healthy, Toya decided to chop it off and now she sports a beautiful pixie cut. Aside from her postpartum alopecia, another reason why she decided to cut off her hair was to sport a new look. 
Since then, she revealed that she is "loving her new look," and even her fans agree that it suits her well. However, it turns out her boyfriend Robert Rushing thinks differently, and Wright had to assure him that it was going to grow back quickly.