Snoop Dogg's Wife Shante Broadus Shares Photos from Her Early Birthday Celebration with Her Friends
Shante Broadus posted beautiful pictures, as she celebrated an early birthday party with her friends. 
No birthday party is complete without having your closest pals around to laugh and celebrate with.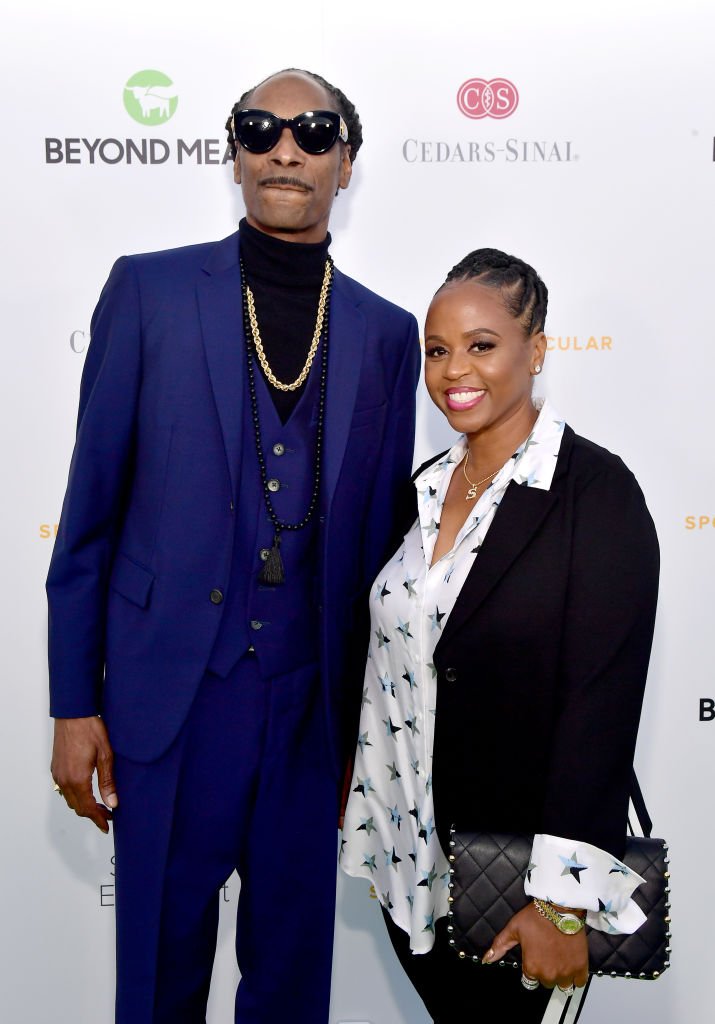 Shante Broadus had a lovely pre-birthday bash with her girlfriends, and it was a blast, according to her social media posts.
She posted several pictures on her Instagram story to show how much fun they had.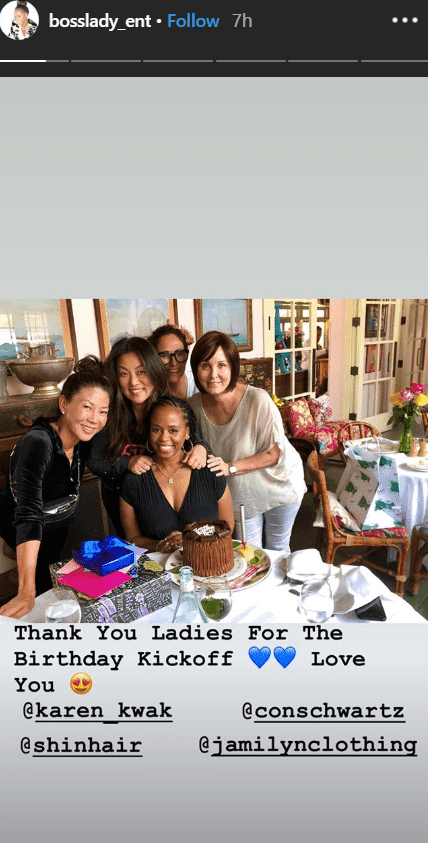 In one photo, Broadus showed off her big chocolate cake that had the words "Happy birthday boss lady!" written on it. In another frame, she posed with four "ladies," thanking them for the "birthday kickoff."
Also, the bossy lady posted more pictures with the big cake, candles, a firecracker, and a massive smile on her face.
Broadus uploaded a full-body picture in which she wore a black gown, gold hoop earrings, necklace, and bracelets. She captioned the photo as:
"As Tina Turner Would Say....... 'Simply The Best'" 
Although she gave her best smile in all the images, things haven't always been rosy for her family.
These are the top five things to know about the celebrity family, according to reports by Heavy:
1. Snoop's code name for his wife of twenty years is "boo."
2. The couple has three kids, two sons, and one daughter, together. Their girl, Cori, was diagnosed with a critical disease, lupus.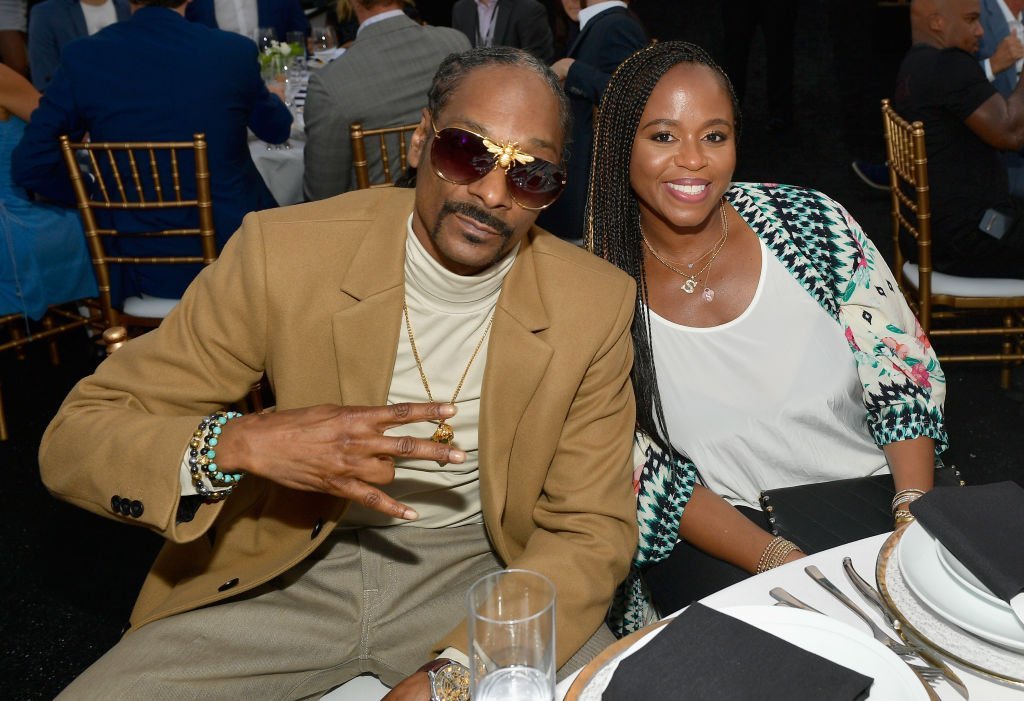 3. Broadus featured on Snoop Dogg's Reality TV show, Snoop's Father Hood, which lasted for two years. 
4. Shante Broadus & Snoop Filed were once on the verge of divorcing, but Snoop came to his senses, and they remarried. 
5. Broadus was previously arrested for a DUI, which makes her the second person with an arrest record in the family. 
Despite their rocky journey, the couple is still as into each other as the beginning.
The almost-concluded divorce made Snoop realize the depth of his love for his woman, and he makes that public knowledge now, Heavy revealed.
Earlier this month, Snoop shared a picture of the power couple with a lovely caption that read:
"Through the ups and downs smiles and. Frowns stayed down for the come up #blacklove. @bosslady_ent ???. Thank. U"