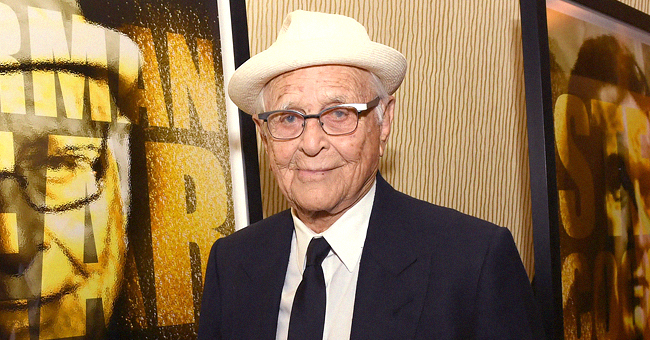 Getty Images
Norman Lear of 'All in the Family' Fame Talks How He'll Celebrate Turning 100 after Recently Marking His 97th Birthday

Norman Lear turned 97 not too long ago, and he's already looking forward to clocking 100 years. He revealed how he plans to celebrate it in a recent interview.
Norman Lear is a Hollywood figure who has made his mark as a writer, director, and producer. He turned 97 during the summer and is already making plans for his 100th birthday.
SIMPLICITY IS THE ANSWER
Lear revealed his plans to Closer Weekly while attending the Britannia Awards in Beverly Hills where he received the Award for Excellence in Television. He told the news outlet:
"I'm focusing on 97, and honing in on a hundred," adding about his plans, "I'm going to have a simple dinner with my daughter."
The TV legend failed to mention the name of the female child he plans to spend the day with, but he has five daughters — Brianna, Kate, Ellen, Madeline, Maggie — and a son, Benjamin, from his three marriages to Lyn Davis, Frances Loeb, and Charlotte Rosen.
The 97 year old man equally spoke on the two words — over and next — that guides his decisions and the way he views things in life. Describing his whole life as a "Good story," the actor said:
"When something is over, it's over; we are onto the next… so I'm grateful for this moment, and [I'm] on to the next."
LEAR'S LIFE INSPIRED HIS WORK
Born in 1922, at New Haven, Connecticut, to Hyman and Jeanette Lear, the TV producer used lessons and experiences from his early years to write the sitcoms that took Hollywood by storm from the '70s into the '80s.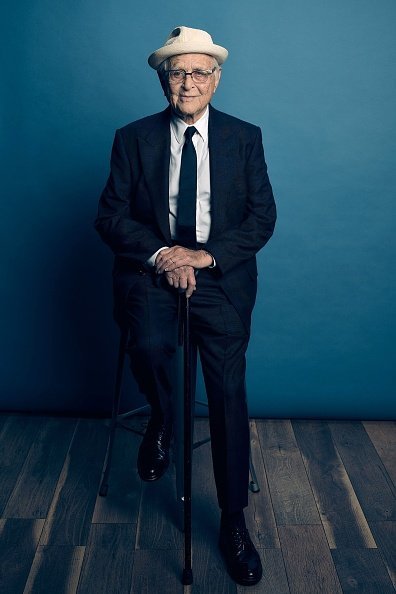 Norman Lear poses for a portrait at the 2019 British Academy Britannia Awards at The Beverly Hilton Hotel | Photo: Getty Images
Lear's home life and relationship with his father inspired TV series like "Sanford and Son," and "All in the Family," while his political opinion influenced his writing for the lead character in "Maude."
The actor and director won several awards for his TV shows, and "All in the Family," was one of the most-watched shows in the '70s, bagging 57 Emmy nominations, and 22 wins.
"The Jeffersons," is equally one of the TV series to Lear's credit. In May, ABC went live in front of a studio audience with a special recreating the former and latter shows.
HE PAID HIS DUES
Before making it big in Hollywood, the "Good Times" creator enrolled at Emerson College but gave up his education after Pearl Harbor got attacked during World War II.
He enrolled in the army and worked as a radio operator until 1945. After the war, the Connecticut native took up comedic writing; his first production is "American Divorce."
Lear is a member of the Television Academy Hall of Fame. Despite being advanced in years, he keeps working, and is set to produce the documentary, "Rita Moreno: The Girl Who Decided to Go for It." He turns 100 on July 27th, 2022.
Please fill in your e-mail so we can share with you our top stories!