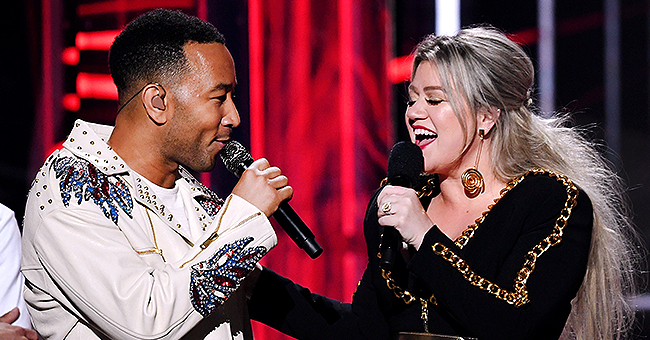 Getty Images
John Legend, Kelly Clarkson Sing 'Your Body & Your Choice' in Updated 'Baby, It's Cold Outside'
John Legend and Kelly Clarkson are about to revolutionize a classic song in light of the #MeToo movement. New lyrics will include "It's your body, and your choice."
In an interview with Vanity Fair, Chrissy Teigen and John Legend showed again why they're so loved by many. From Teigen's recent viral response to Trump to her aversion to her own home gym, the pair are incredibly likable.
For R&B superstar Legend, 40, his voice came forth when the topic of his updated version of the classic song "Baby, It's Cold Outside" with Kelly Clarkson came up.
Chrissy Teigen and John Legend attend the 2019 Vanity Fair Oscar Party in Beverly Hills, California on February 24, 2019 | Photo: Getty Images
The original "Baby, It's Cold Outside" was pulled from stations last year
The "Preach" singer told the magazine that in addition to his upcoming 2020 album, he's preparing to release some holiday tunes. When he spoke of lyricizing an old hit, he drew lots of attention.
Legend and Kelly won't be the first to put the spotlight on the song "Baby, It's Cold Outside." Last year, an Ohio radio station banned the track from its airwaves due to the controversial lyrics.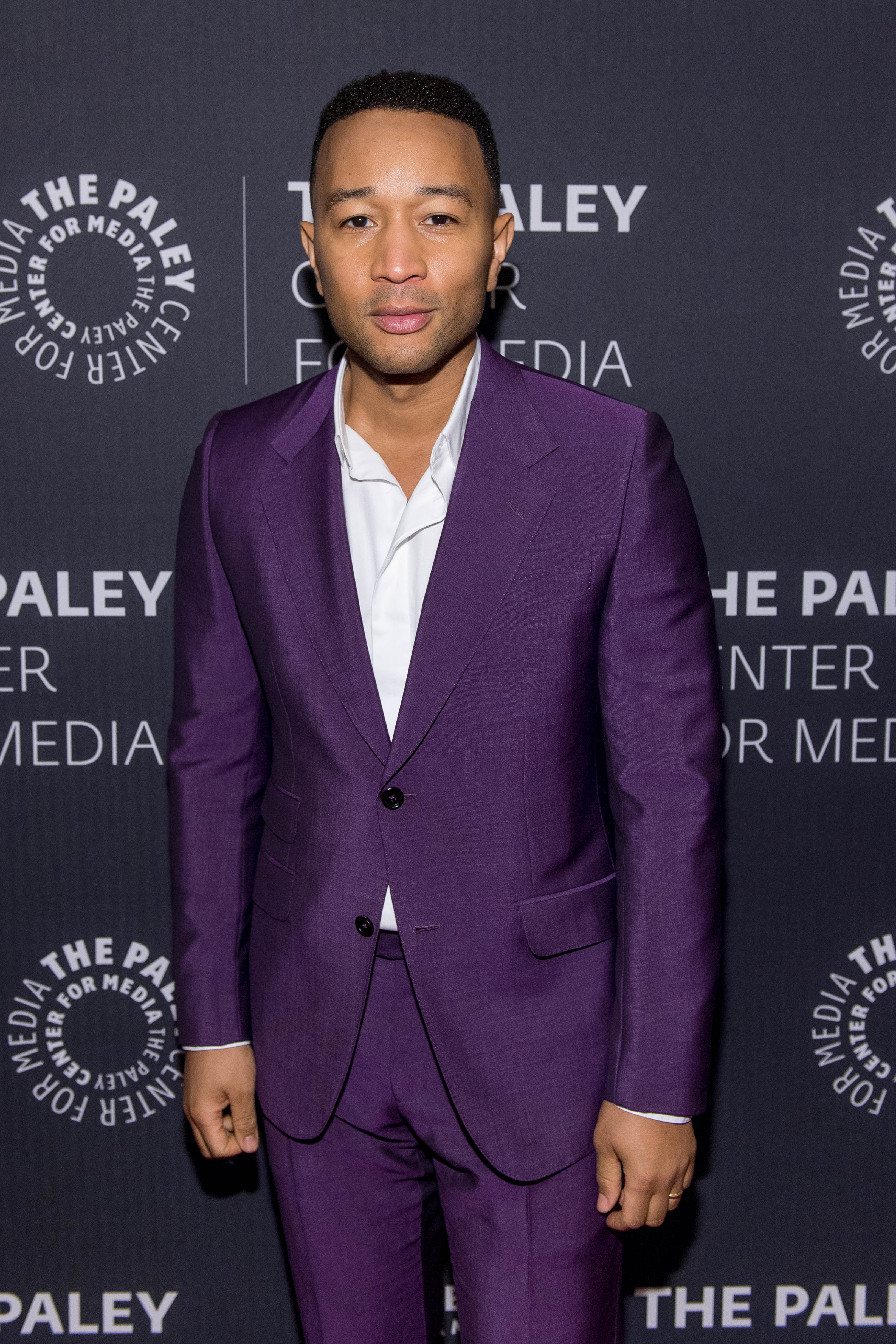 John Legend attends a Paley Center for Media event in New York City on February 26, 2018 | Photo: Getty Images
The Christmas hit was deemed by many as inappropriate following the emergence of the #MeToo movement. Star 102 Cleveland took their listeners' complaints to heart and pulled it from their tracklist.
Legend and Clarkson's new lyrics are one among many
The song's lyrics have since been revamped and shared on YouTube in amateur music videos. This time, the professionals are ready to make their own lyrical edits to the classic.
At first, the Vanity Fair reporter was skeptical upon hearing that "Baby, It's Cold Outside" was on his song list. But Legend reacted by saying, "Hold on, hold on."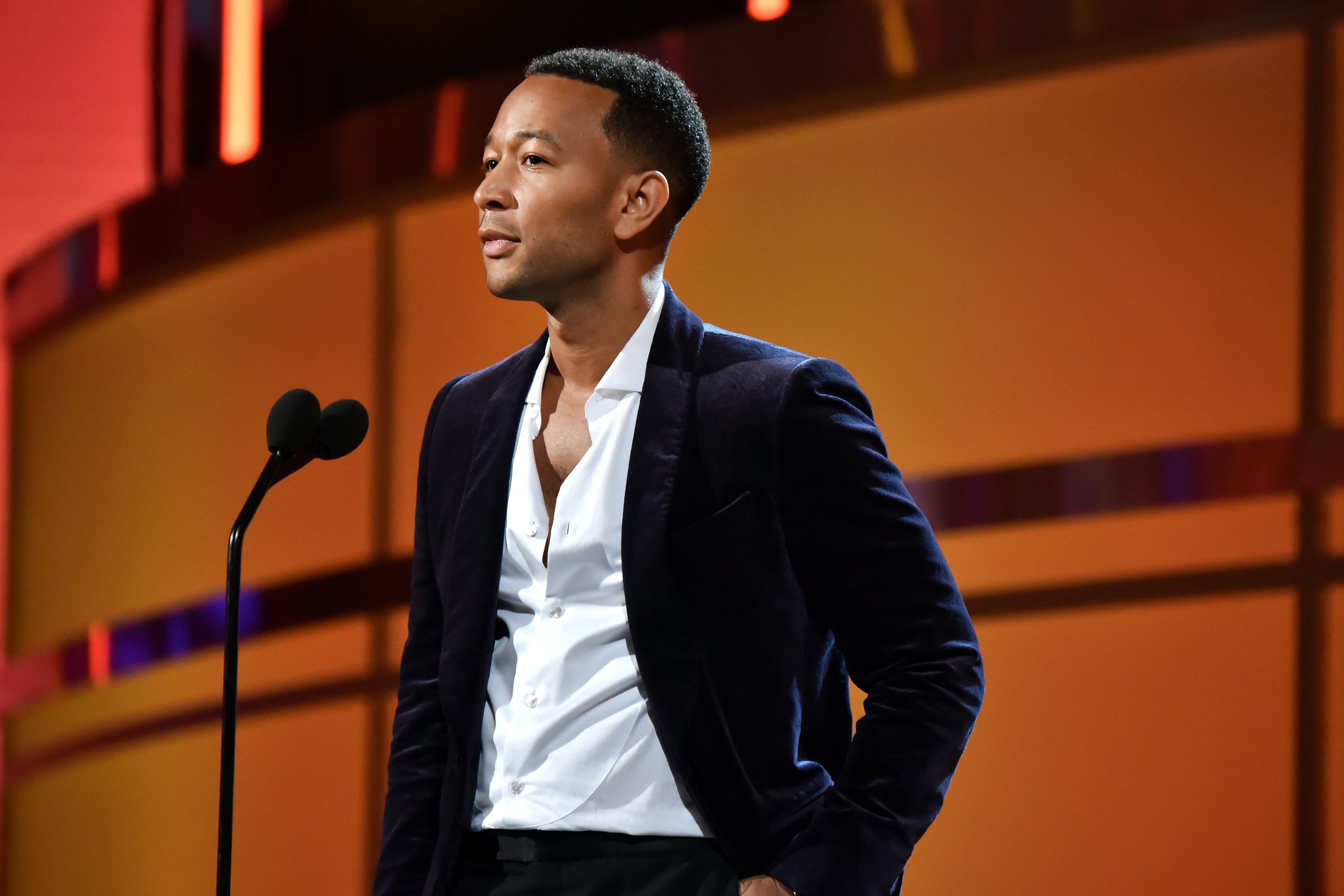 John Legend onstage at the 2018 BET Awards in Los Angeles, California on June 24, 2018 | Photo: Getty Images
He then presented the following new lyrics:
Clarkson: "What will my friends think..."
Legend: "I think they should rejoice"
Clarkson: "...if I have one more drink?"
Legend: "It's your body, and your choice."
"Insecure's" Natasha Rothwell helped write the new words. They're set to replace the heavily criticized lyrics like when the woman says, "no, no, no" and asks "what's in this drink?"
The original song was written by Frank Loesser in 1944. Over the years, it's been covered by the likes of Rod Steward, Michael Bublé, Idina Menzel, Chris Colfer, Darren Criss, and Dolly Parton.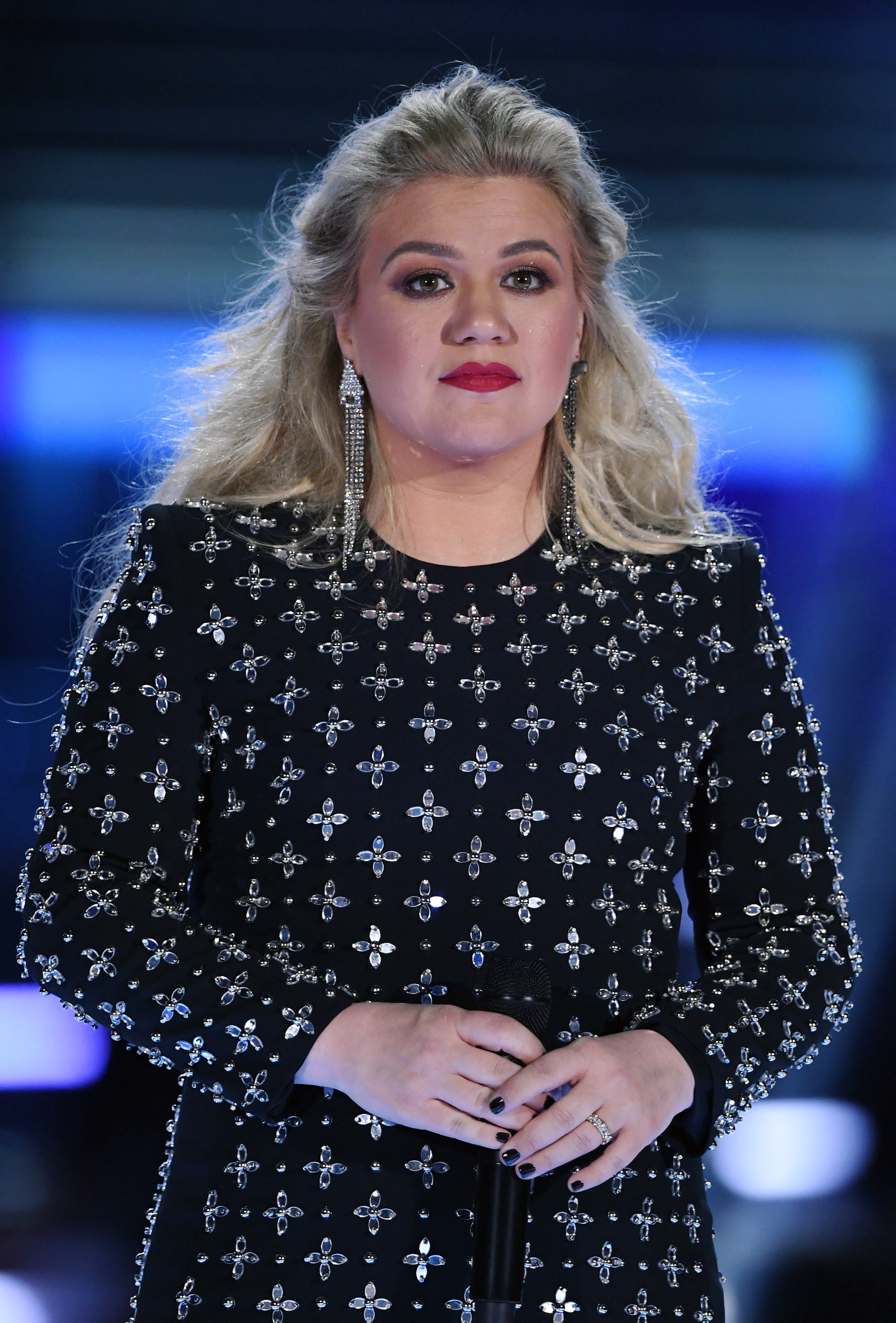 Kelly Clarkson during hosting of the 2019 Billboard Music Awards in Las Vegas, Nevada on May 1, 2019 | Photo: Getty Images
Frank Loesser's daughter thinks Bill Cosby is to blame
Loesser's daughter Susan Loesser spoke out in the aftermath of the song's removal from airwaves. At the time, she blamed Bill Cosby for putting a negative light on the song.
"Bill Cosby ruined it for everybody," she told NBC, referring to the disgraced actor's use of drugs to get intimate with women. Susan reminded the outlet that the song was written from a husband to his wife.
Loesser conceded that the song's lyrics could be seen in a bad light, but suggested that people look at its historical context. She believes her father would be "furious" to know what had happened with his song.
In addition to the remake, Legend will also cover Donny Hathaway's "This Christmas." The two songs will be part of his Christmas album, "A Legendary Christmas: The Deluxe Version."
Please fill in your e-mail so we can share with you our top stories!