Martina McBride and Husband John McBride's Love Story and Their Marriage That Has Lasted 3 Decades
Country music's love birds Martina McBride and John McBride are on their 30th decade together and open about their romantic love story that helped launch the "Everlasting" singers career.
Before all the fame and fortune, Martina McBride was a struggling artist with a failing band, but all that changed when she met John McBride, who helped turn her career into the right direction.
With the help of Garth Brooks in 1990, Martina became one of the most successful country musicians with chart-topping hits for the next 15 years.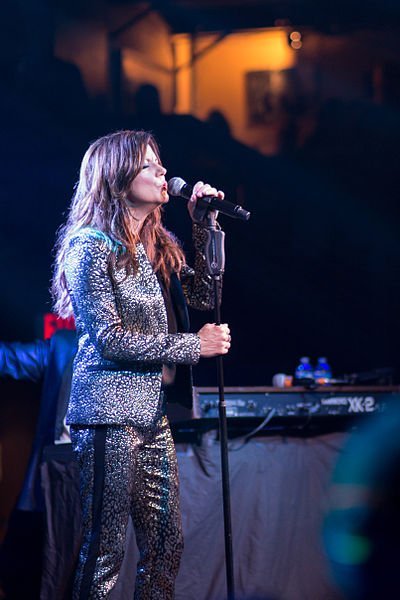 MEETING HER FUTURE HUSBAND
Martina fueled her passion for music at a young age as she grew interested in her father's local band called The Schiffters. 
She later joined the band and contributed her skills on the keyboard along with her powerful voice as they performed in places around their local town.
Martina was only 20-years-old when she met 28-year-old John McBride, who was then a sound engineer whom she rented practice space from for her band. She recalled:
"Here I was, crying on his shoulder about my band not coming together, and I thought, 'I'm in love with this guy. This is crazy.'"
Although her group did not make it in the music industry, Martina found love in the presence of John, who would soon help launch her career.
Over a year later, the two musically inclined artists tied the knot and moved to Nashville in hopes of a better life and career. 
John found a job working with Garth Brooks, while Martine worked with them on merchandise sold during concerts.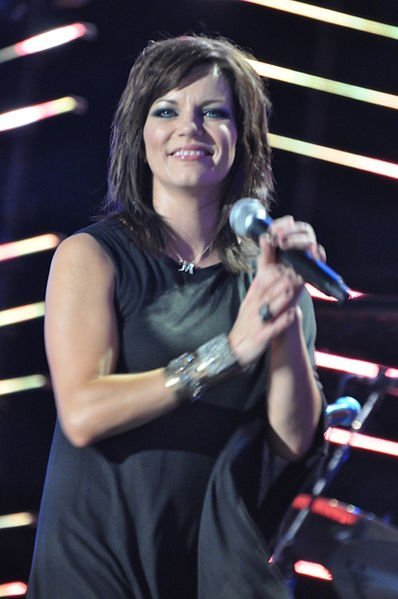 McBride said of her relationship:
"I married a man who is a great partner. He is thoughtful, kind, considerate, romantic, handsome, and really funny. We love each other's company, our personalities complement each other, and we respect each other. He thinks I'm smart and funny, and I think the same about him. We are a great team."
MARTINA'S BIG BREAK
In 1992, John made a bold move that would soon set Martina's career rocketing. Her smart husband gave a demo to an RCA executive, who was impressed and asked the "This One's for the GIrls" singer to sign with them.
Her debut album, "The Time Has Come" was released in 1992 and not long after made it to number 23 on the country music charts.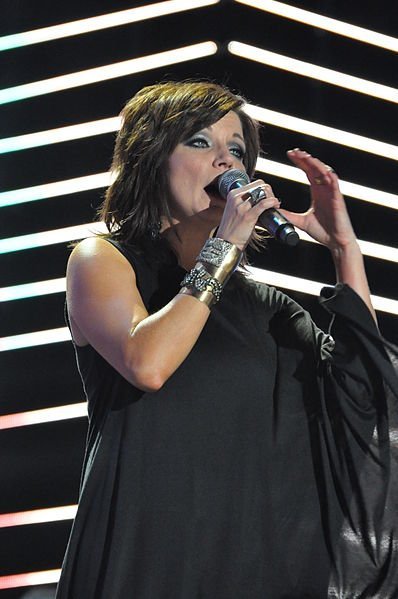 She released her next album, "The Way That I Am" the following year, which had its first two singles hitting the top ten country songs list, and the third, "Independence Day" garnering a Grammy nomination for Best Female Country Vocal Performance. 
Martina came back to the industry in 2007 with a successful album, "Waking Up Laughing," followed by another record, "Playlist: The Very Best of Martina McBride."
In 2018, Martina joined Kid Rock on stage in an impressive performance that had the audience singing along at the top of their lungs.
ALL ABOUT FAMILY
In 1994, just a few days before Christmas, the couple had their first child Delaney, followed by another daughter in 1998, Emma. The singer then decided to take a break from touring and focus on her kids. She said:
"You are shaping little people. It's way more important than record sales or any awards or TV shows. I really want them to have the same kind of upbringing I had."
Martina and John have a similar upbringing as they both were raised in Kansas and have very down to earth personalities, which they hope to impart on their daughters.
In 2005, the couple welcomed their third daughter Ava, along with a release of yet another chart-topping album "Timeless."
As for their marriage of more than three decades, Martina credits their "dedication, commitment, and respect for each other - and a sense of humor" for the success of their relationship. Her husband said:
"It takes work too. It's not all just a walk in the park. [But] we have a great relationship. She's my best friend. She's my partner. I encourage all my friends to find a farm girl/ rock star from Kansas and marry her."