Ned LeDoux's Daughter Haven, 2, Dies at Home after a Tragic Choking Accident
The two-year-old daughter of country singer, Ned LeDoux has passed away from a tragic chocking accident. Fans take to social media to send the family messages of condolence.
On October 27, Ned LeDoux shared the news of his daughter, Haven's death. In a short message on Facebook, the statement says:
"It is with great sadness that Ned & Morgan inform friends and fans that their two-year-old daughter Haven passed away on October 20th due to a tragic choking accident in the home. The LeDoux family appreciates your love and support and is requesting privacy at this time."
Just six weeks ago, LeDoux and his family had celebrated Haven's second birthday, he captioned the picture:
"Turned the big #2 today! Happy to be home for this special day. What a character this one ?"
In the picture Haven is standing on a chair and wearing a t-shirt that says "two cool." She is surrounded by cupcakes and a pink homemade cake with a number two candle on the top.
Upon hearing the news of the family's loss, many fans have commented on the picture with messages of condolence, one fans says:
"I am sincerely saying prayers for you and your family in your suffering and painful time. What a horrible tragedy."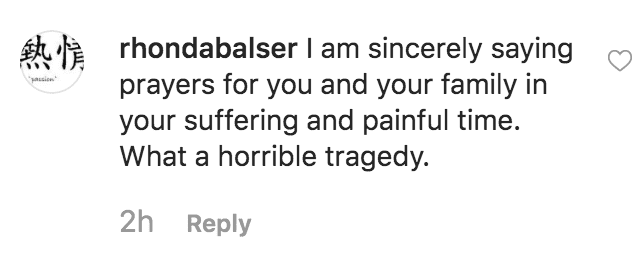 "My deepest condolences to you and your family. ? May God give you strength to get through this extremely difficult time. ?another fans adds."

LeDoux is the son of country singer Chris LeDoux, who died in 2005. He has been married to Morgan LeDoux for 11 years. The couple also have a son, Bronson.
It is reported, the news of his daughter's tragic chocking accident comes just weeks before he was set to release his sophomore album titled, "Next in Line," on November 8, 2019.
Our deepest condolences go to the family during this difficult time.