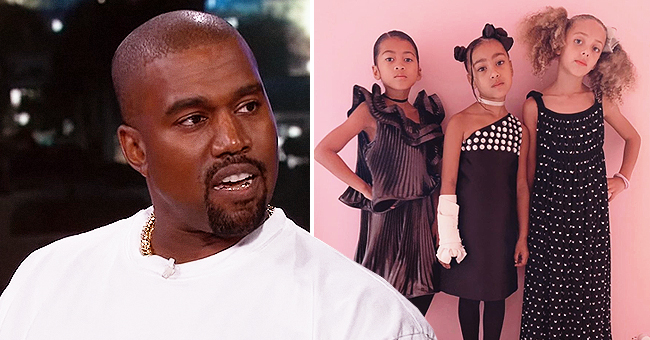 YouTube/Jimmy Kimmel Live Instagram/kimkardashian
Kim Kardashian of KUWTK Shares Pic of North in Glam Look after Kanye West Banned Her from Wearing Makeup

Kim Kardashian posted a photo of daughter North in a Prada-made Halloween costume after dad Kanye forbids makeup.
We have to wonder what Kanye West thought of his daughter North West's Halloween costume.
Mom Kim Kardashian posted a snap on Instagram of North and two of her little friends looking incredibly sophisticated. After all, North's dress is a Prada...
Kanye has already made it clear to Kim that he doesn't approve of North wearing makeup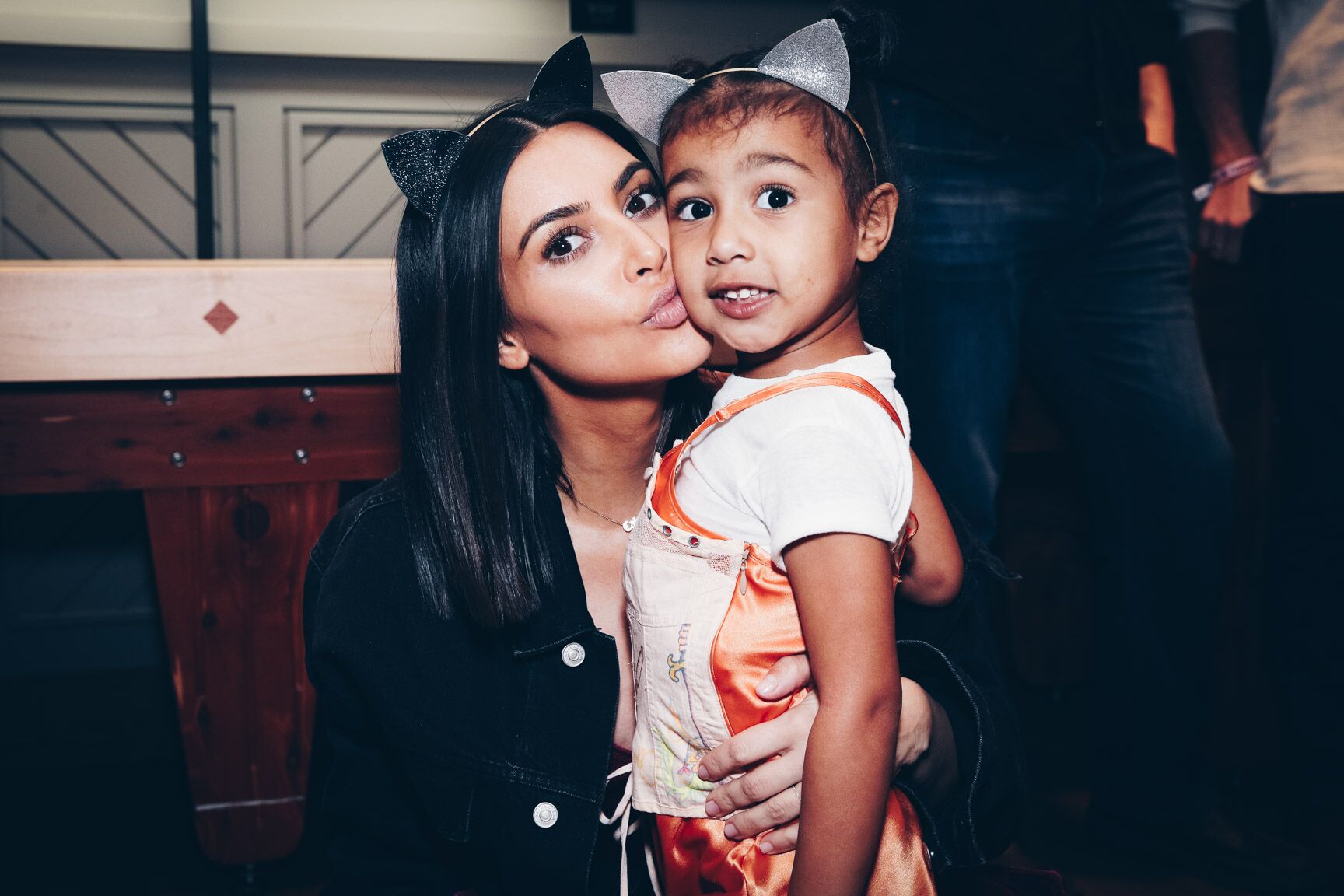 Kim Kardashian and North West/ Source: Getty Images
NORTH WEST'S HAUTE COUTURE HALLOWEEN COSTUME
The photo that Kim shared shows North and two of her friends posing in black and grey sleeveless dresses.
North is wearing in one-shouldered tube midi dress with the bodice encrusted with diamanté - a creation by Prada. Her friends are wearing Givenchy, and Dolce & Gabbana. Kim captioned the photo:
"Styled by North * fake cast included."
KANYE WEST FORBIDS MAKEUP FOR NORTH
Kanye has already made it clear to Kim that he doesn't approve of North wearing makeup before she's a teen, and he has also banned cropped tops. He said:
"I don't think North should wear a crop top after I had her wear a slip dress when she was two years old. I think and feel differently now that I am Christian."
KIM KARDASHIAN EXPLAINS THE MAKEUP RULE
Kim admits that she did go a little over the top, allowing North to wear bold colored lipsticks, but she is now keeping to Kanye's rule. She said:
"I'd let her wear, you know, she has a little red for Christmas, I'd let her wear a red lip, or I'd let her do one pop of something. I'd let her if she's wearing a black dress, a black lip. I kind of got in trouble for that, too. So, it's now no more makeup."
NO MAKEUP FOR HALLOWEEN
So even though North and her friends do look like miniature high fashion models in their haute couture Halloween costumes, none of them is wearing a scrap of makeup or a lick of lipstick.
We can assume that the same rule will apply to 21-month-old Chicago, as soon as she starts hankering after mom's makeup and shoes like North.
We have a feeling Kanye is going to have his hands full when those girls hit their teens.
NORTH WEST FLAUNTS BLACK LIPSTICK AT CHURCH EVENT
Kanye West has forbidden his daughter, 6-year-old North West from wearing makeup until she becomes a teenager.
The trigger event for his decision may just have been seeing his daughter in black lipstick at a church event.
North was wearing a black feather-trim dress, sunglasses, and boots. Her look was far from childish, and her dad decided she needs to wait before she stops dressing like a child.
Please fill in your e-mail so we can share with you our top stories!