Tim McGraw Shows off His Ripped Physique in Gym Photo and His Followers Are Inspired
Country star Tim McGraw "inspires" fans while showing off being in "the best shape" of his life with a picture of his ripped body in celebration of his fitness success. 
On Sunday, the 52-year-old superstar took to social media with a gym selfie and a message to his followers, wherein he shared the "key-value" that drove his transformation.
"That value is, Be ready. Be primed for opportunity when it shows up because it will come once, it will move on quickly, and if you're not ready to make the shot, your whole destiny can change in a heartbeat," Tim wrote.
Fans responded with overwhelming positivity as one follower gushed: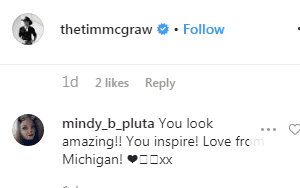 Other followers chimed in, having been touched by Tim's post and wrote: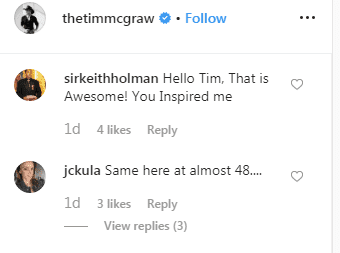 The father of three doesn't want to look back and wonder about missed moments and opportunities, and therefore he decided to push himself to become the best possible version of himself.
While promoting his health and lifestyle book, "Grit & Grace," set to be released on November 5, Tim shared with PEOPLE how exercise helped changed his life.
"I've gone through a physical transformation in the last ten years, but it's not just my appearance that has changed," he said. "My mind is clearer, my sense of purpose is sharper, and my relationships are deeper. Consistent physical exercise helps me bring focus to my life and to the people who mean the most to me."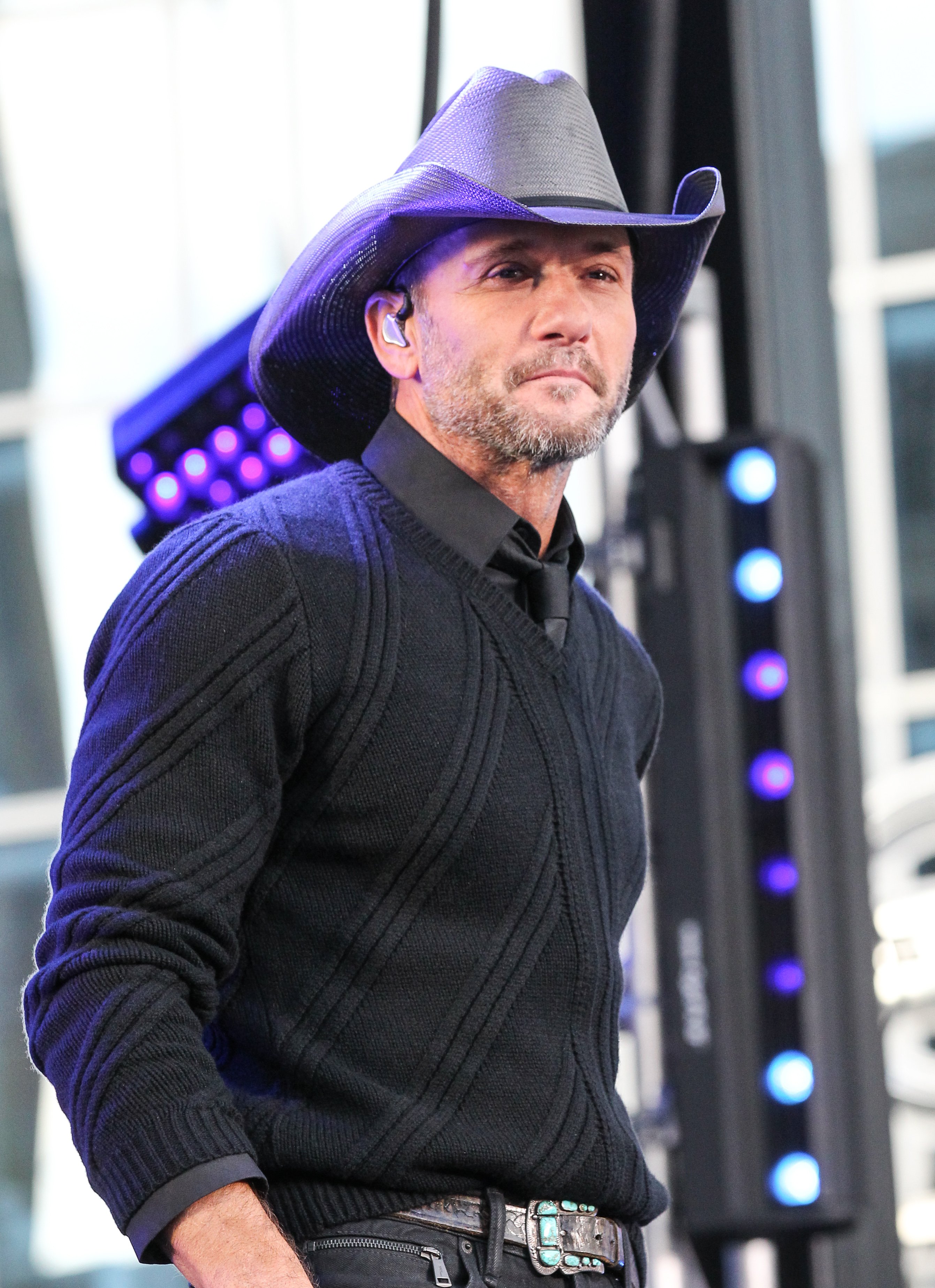 Through sharing what kind of approaches works for him, Tim's aim with the book is to help others find what works for them through a personal approach as opposed to offering a set routine.
Tim decided to turn his life around in 2008 after friends became concerned about his drinking before every performance to help calm the nerves. He replaced the alcohol with twice-a-day workouts, and within two years, the country singer lost 40 lbs.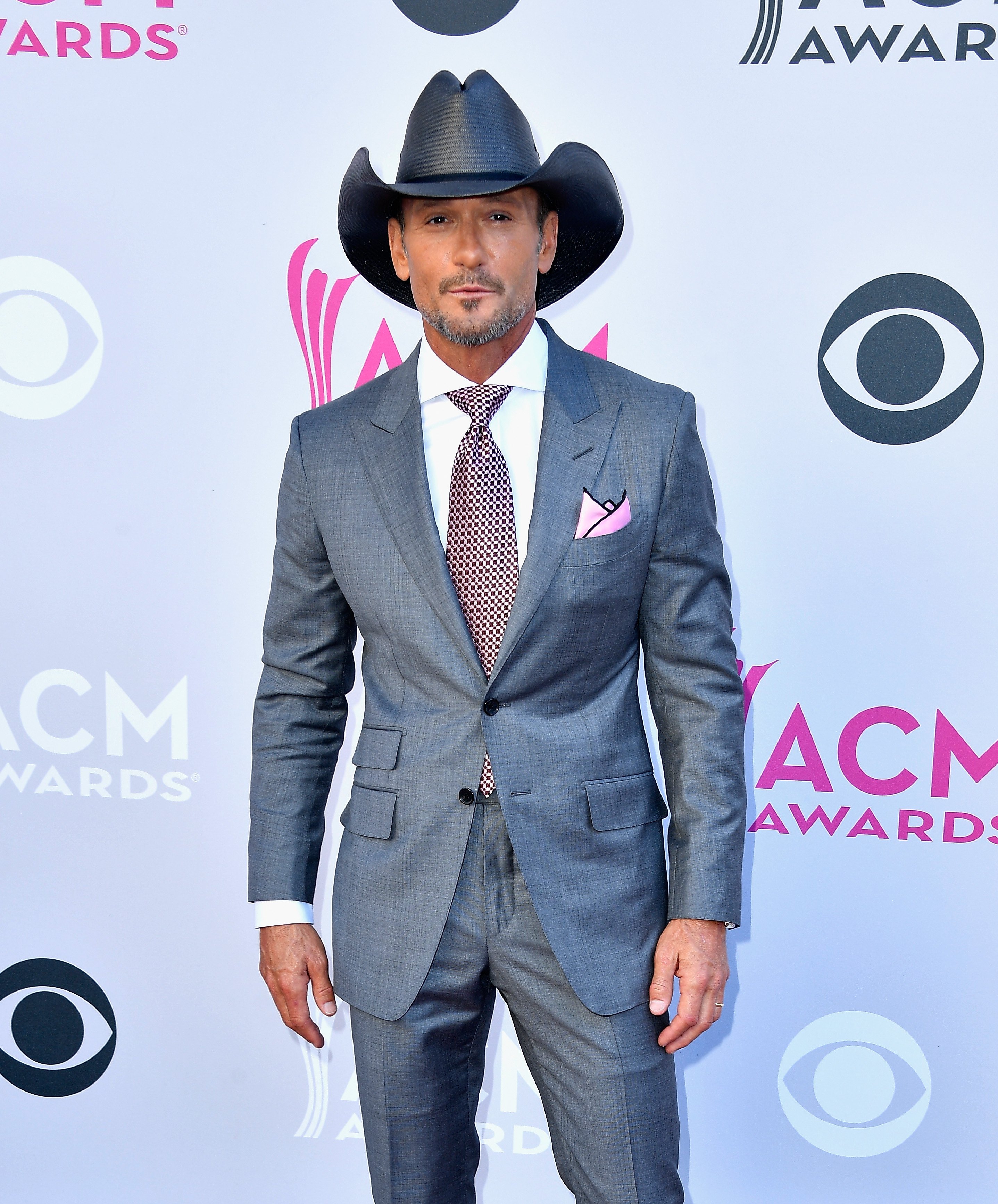 "It wasn't like I was trying to lose 40 pounds, I was just wanting to get healthy," Tim said. "For me, it is more about feeling good and being where I want to be physically and on stage. When I am on stage in 98 degrees out there, you want to feel good. And my show isn't stand out there and not move around."
But Tim also had another motivation for sticking to his resolve to live a healthier life. His wife and fellow country star, Faith Hill, and their three daughters, Audrey, Maggie, and Gracie. 
"I just want to be around. I want to be around for my kids, I want to be around to see their kids, I want to be around to watch them grow up and do things," Tim told PEOPLE in 2015. "And I feel like the best years I have are ahead of me. I want to be ready for them. I want to be ready for whatever life comes at me later on down the road."
While Tim shared his reasons behind his buff appearance, he also shared why it would be hard catching a glimpse of him without his hat.
"I have a fivehead," Tim said during an interview wherein he revealed more about his long-standing relationship with his favorite accessory.