Tim McGraw on Why He's Always in a Hat: 'I Have a Fivehead'
Tim McGraw's almost two-decade-long career has been filled with millions of records sold, countless awards, and a successful string of tours under his name. And if Tim has been consistent about something besides his music, it's his fashion choices, especially his headwear style.
Tim McGraw's fashion style, like his music, has evolved over the years. However, one thing has remained the same: his signature black cowboy hat.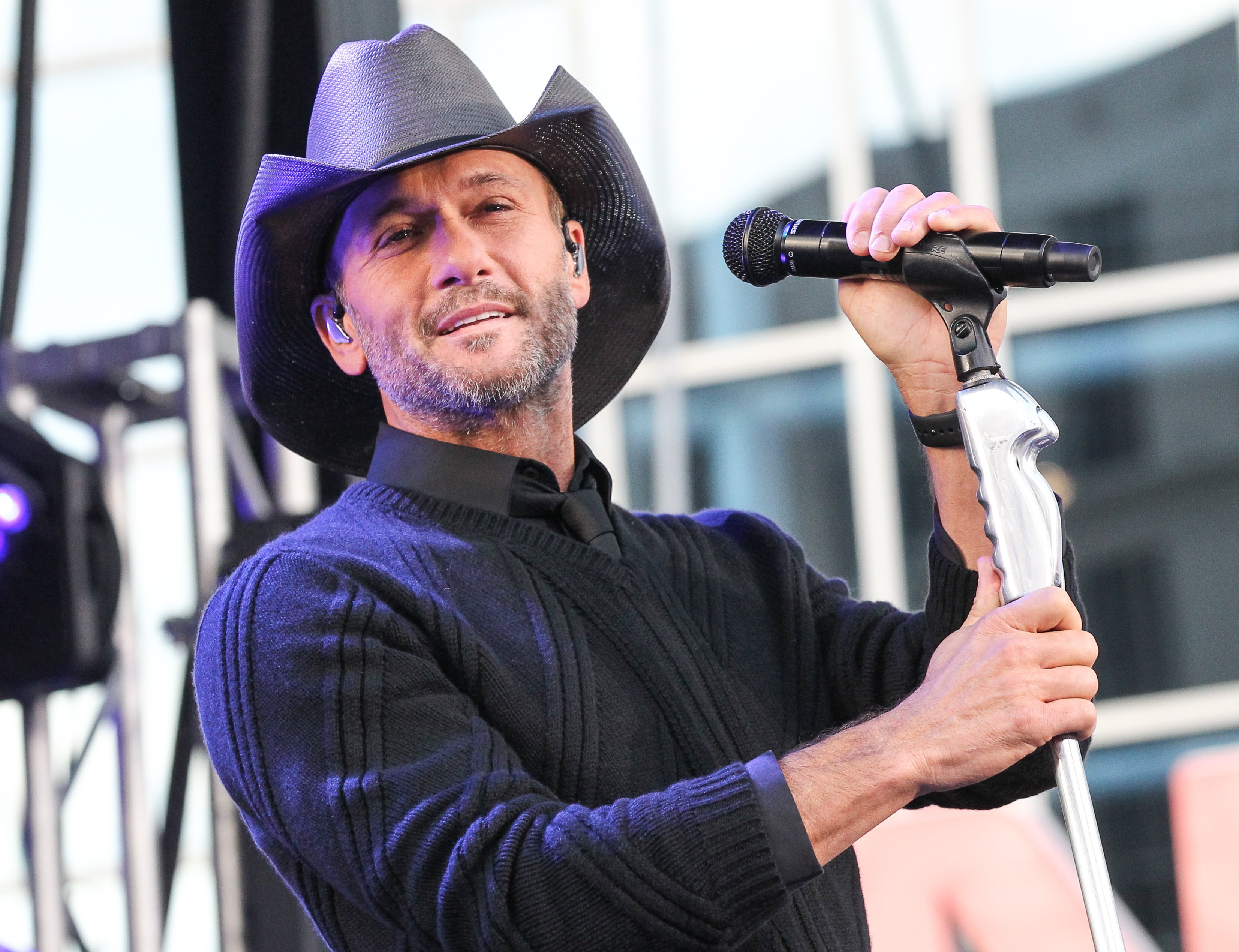 COMMITTED TO THE HATS
The 52-year-old singer is very passionate about any hat, and the occasions he has been seen without one are very few.
Although Tim usually steps on the stage with his black wide brim cowboy hat, he also enjoys rocking caps, beanies, flat caps and newsboy style hats.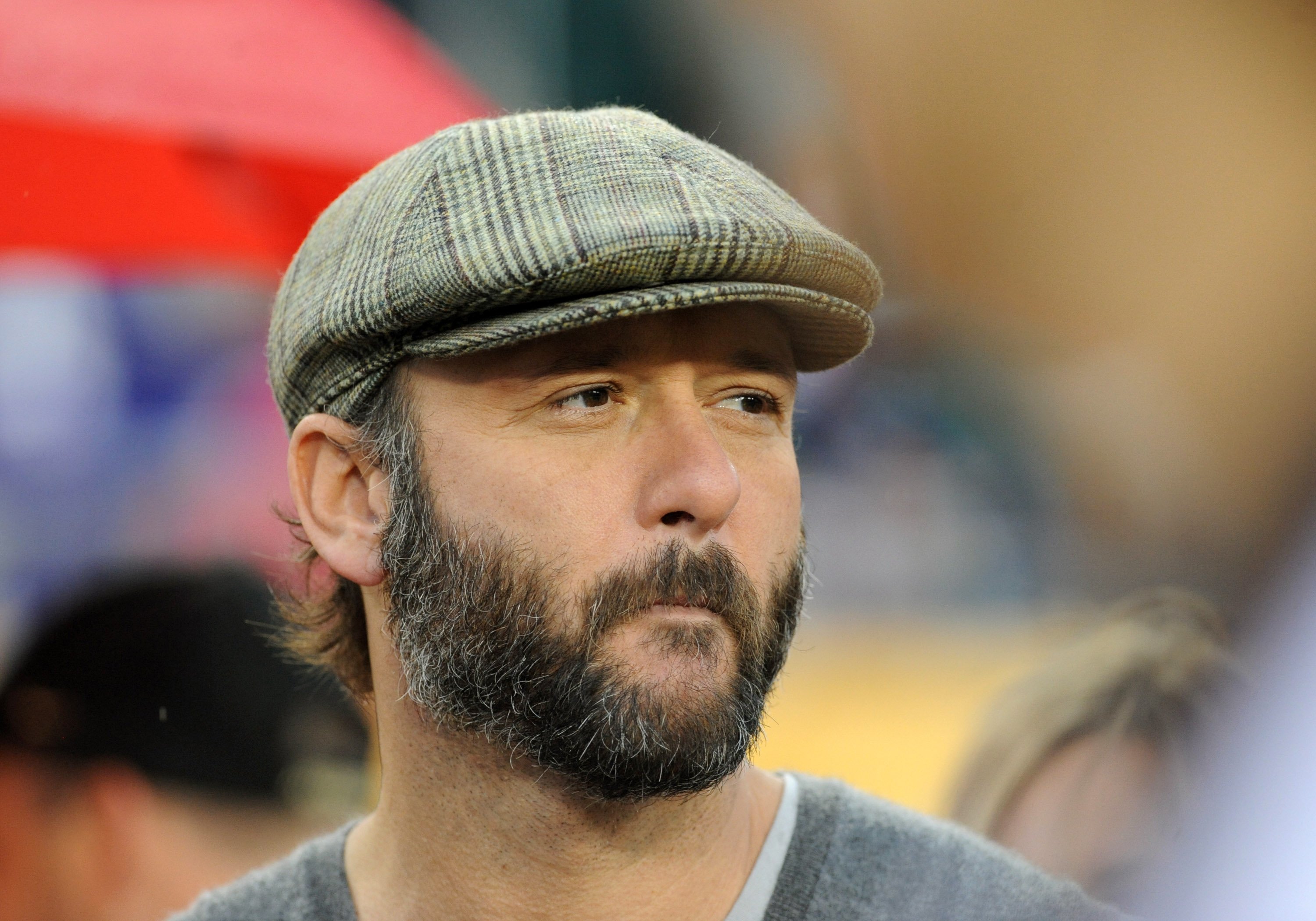 "I always felt that I had a really big head. But that's one of those things about getting older – you get more comfortable with yourself." - Tim McGraw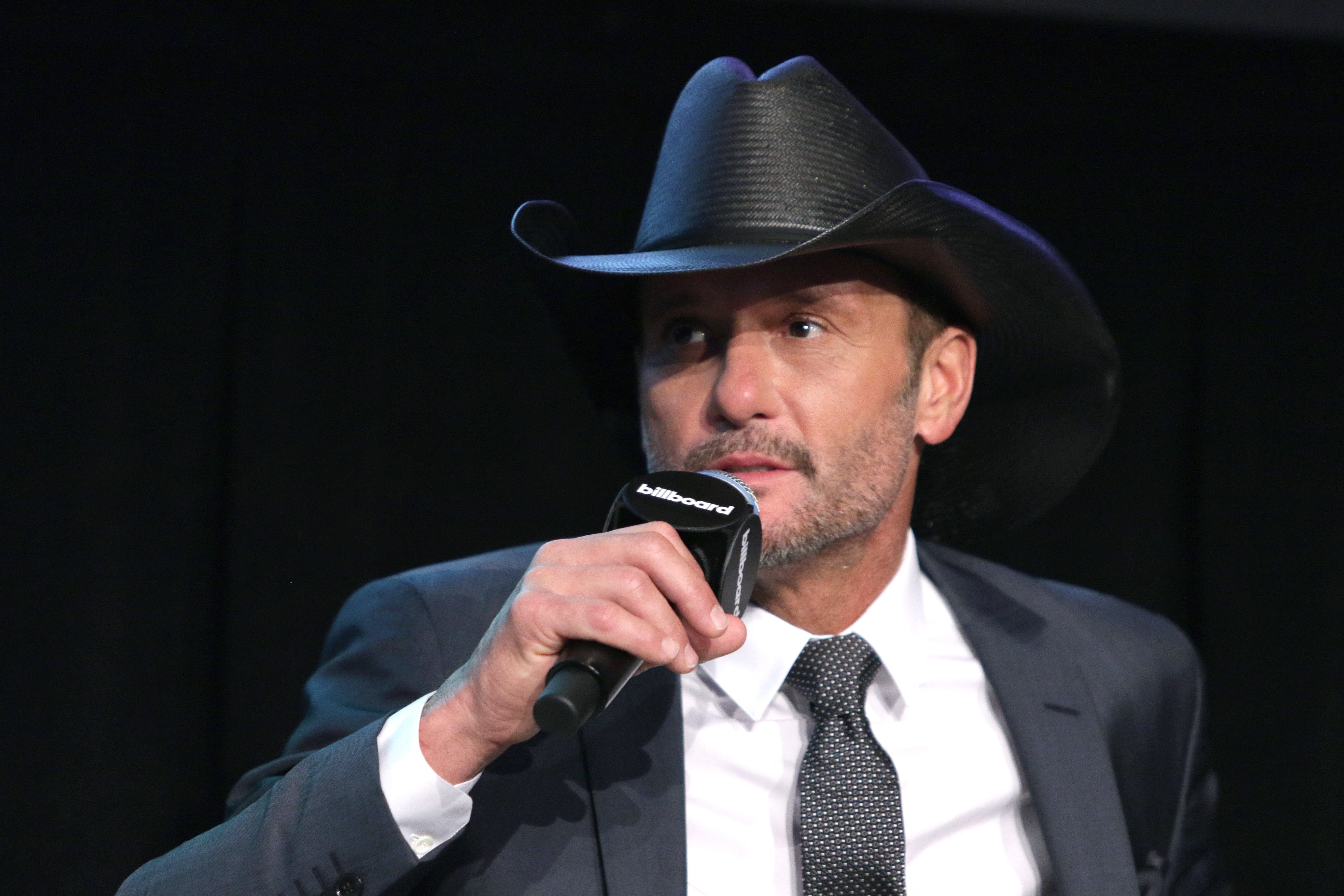 Talking about his long-term relationship to headwear, McGraw admitted to Taste of Country that he doesn't have the vast collection most people would believe he owns. "I don't have a lot. I try to stick with one for a long time," said the "Shotgun Rider" singer.
Tim explained that he follows a throughout routine with his hats, as it takes time for every piece to accommodate to its perfect shape and level of comfortability on his head.
"You shape it, and then you have to wear it a little while, and then it takes a couple of months for it actually to look right," McGraw explained.
And continued:
"Then you only have a couple of months where it actually looks right. Then you live with it lookin' bad for a little while before you finally get the nerve up to switch again."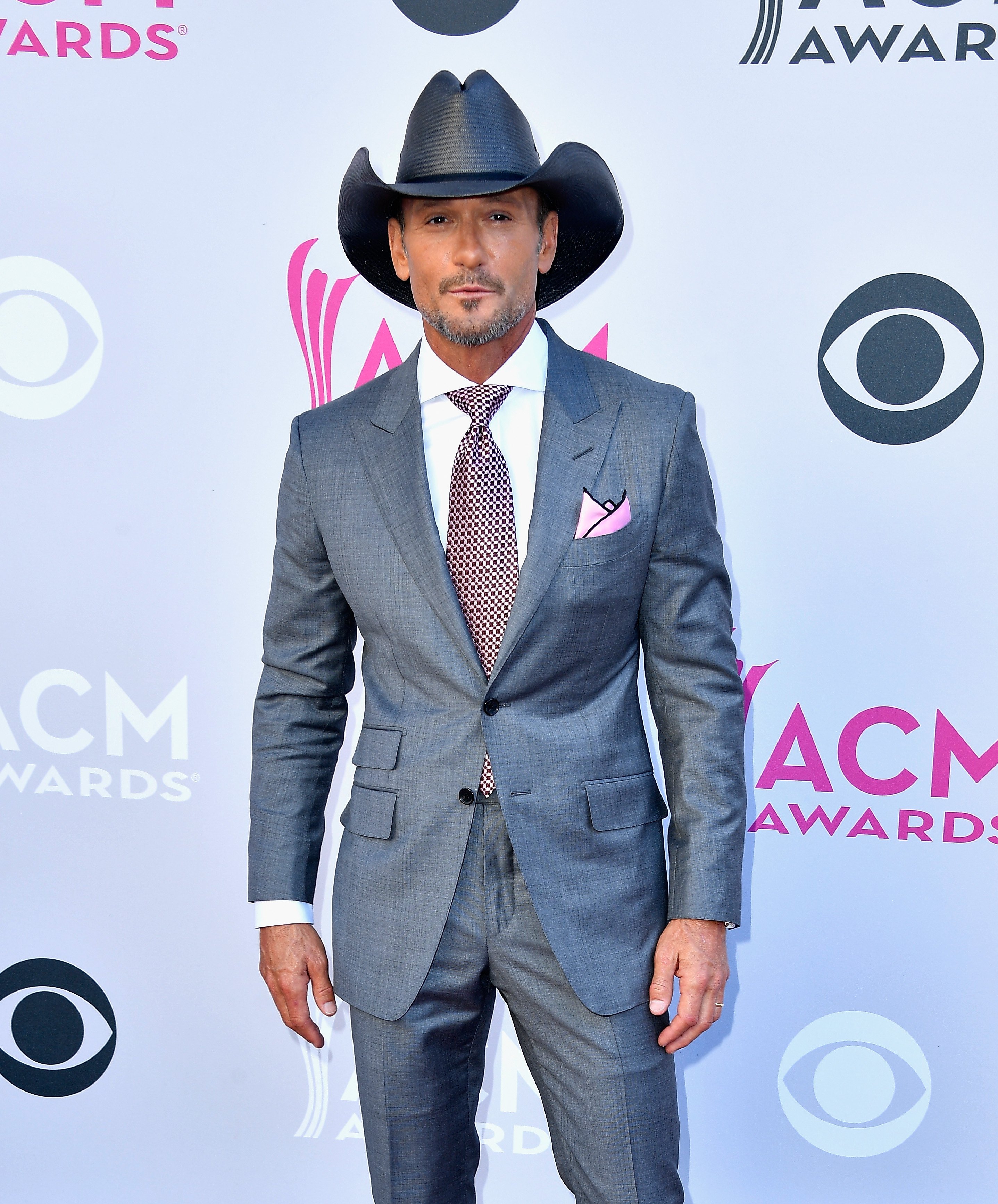 THE HEADWEAR HALL OF FAME
Although it sounds like a joke at first, the Headwear Association is a thing.
The organization has been operating for 111 years, making it the oldest in the fashion industry.
Their mission is to "promote hats and the headwear industry throughout the world, and to foster goodwill and fellowship among those engaged in the headwear industry."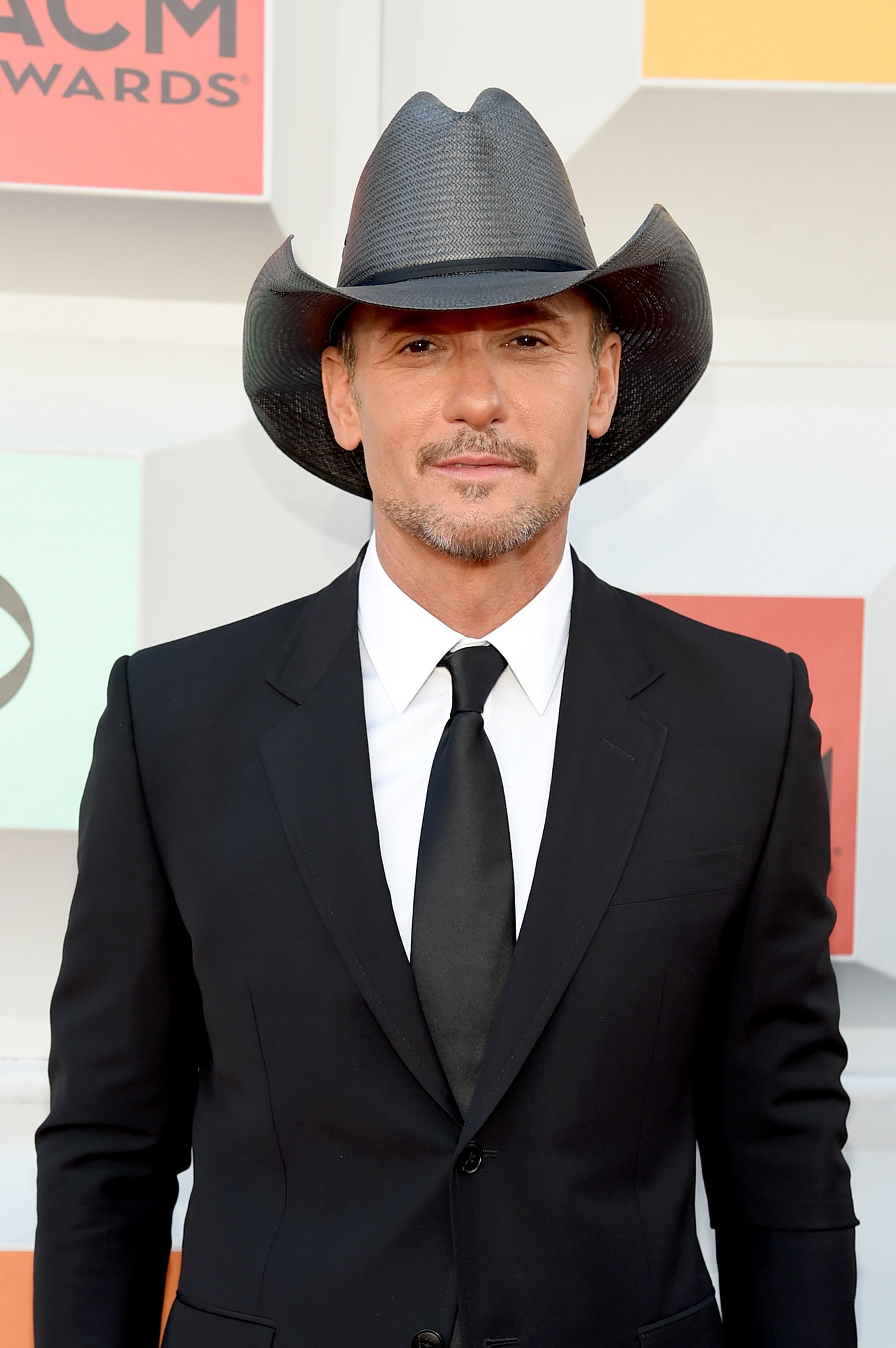 In 2015, McGraw became one of the six inductees in the organization's Hall of Fame for his relentless commitment to his headwear choices. He was inducted alongside Pharrell Williams, Alicia Keys, Cara Delevigne, Sean Connery, and Joan Collins.
HIDING HIS 'FIVEHEAD'
Talking about the huge honor to People magazine, McGraw revealed that his undying love for hats is related to one of his insecurities: his prominent forehead.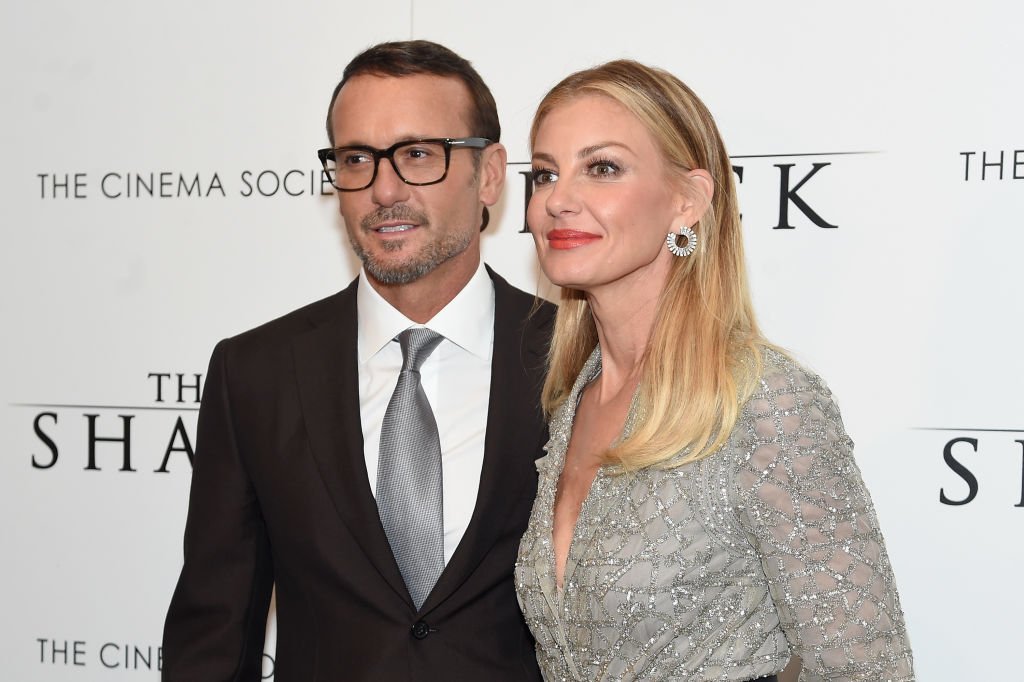 "Of course the cowboy hat is who I am in my music, but I've never been really comfortable with the way I looked without a hat," he explained. "I have what I call a 'fivehead.' I don't have a forehead. I have a 'fivehead.' I always felt that I had a really big head. But that's one of those things about getting older – you get more comfortable with yourself."
Indeed, McGraw has been more confident in the past years, showing off his toned body on social media and melting his fans' hearts in the process.
Still, it seems like he needs to keep working on his forehead self-esteem since he keeps on sporting hats wherever he goes to hide his slowly receding hairline from the spotlight.
SHARING HIS WISDOM
McGraw is not only a talented singer, songwriter, and actor; he's now making his debut as an author with his upcoming health and lifestyle book "Grit & Grace: Train the Mind, Train the Body, Own Your Life."
In the book, McGraw plans on sharing the physical and mental confidence struggles he faced at the top of his career, and the tools he implemented to get himself to a better place.
"I've gone through a physical transformation in the last ten years, but it's not just my appearance that has changed," McGraw recently told People. "My mind is clearer, my sense of purpose is sharper, and my relationships are deeper. Consistent physical exercise helps me bring focus to my life and to the people who mean the most to me."
Tim, who used to drink before every one of his shows to calm down his nerves, decided to change his habits in 2008, and that's when exercise came into his life.
He credits his wife of 21 years, singer Faith Hill, and their three daughters: Gracie, 21, Maggie, 20, and Audrey, 17, for being his biggest motivation.
"I feel like the best years I have are ahead of me," he confessed. "I want to be ready for them. I want to be ready for whatever life comes at me later on down the road."