Cassie Covers up Her Baby Bump in Pink Dress Ahead of Her Daughter's Birth
Cassie is ready to be a mommy, enjoying every step of her pregnancy journey in every way she can. This time, she camouflages her baby bump in a gorgeous pale pink slip dress as she lounged at home with a product that is apparently her secret to staying hydrated. 
It's easy for expectant mothers-to-be to feel dehydrated, so Cassie made sure to share her very own secret to combatting that - and it's through a particular type of water. She featured the drink in a gorgeous photo of herself wearing a pink dress while at home.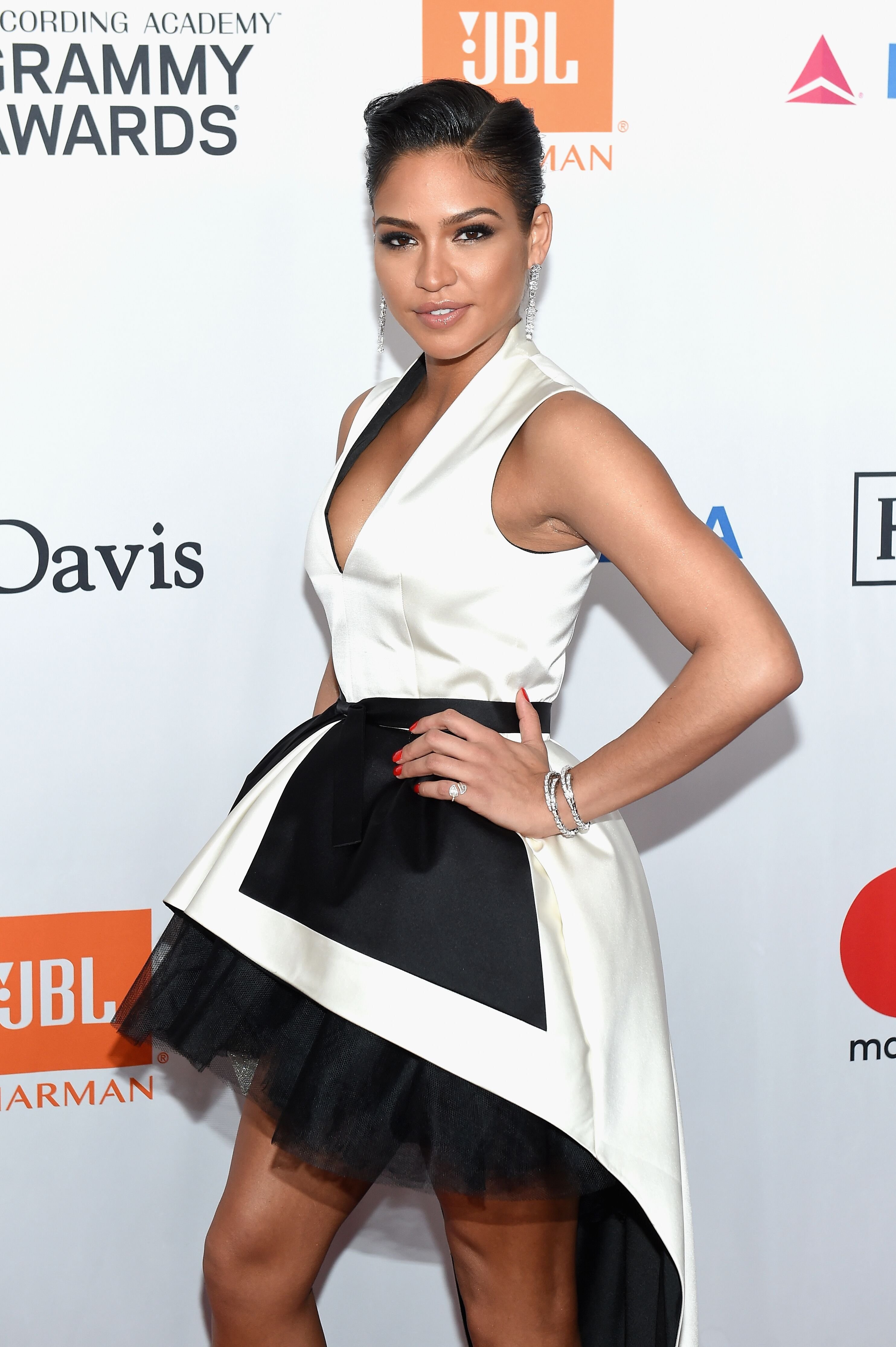 Cassie's Reminder to Stay Hydrated
Cassie snapped a photo of herself holding the bottle while dressed in a v-cut slip dress that seemed to cover her growing baby bump. She had on some hoop earrings, a pendant necklace, her wedding ring, and a face all made up in beautiful nude-ish-mauve makeup.  
Before posting the photo, Cassie granted Hatch with an interview about her plans of being a working mom, and how she's afraid of what's to come. 
Staying True to Herself
While being a mom is a dream come true for the singer, she doesn't necessarily want to "lose herself" in the process. Instead of being solely a mom, Cassie wants her daughter to see her doing her thing, and somehow find inspiration in the process. About it, she said:
"Of course, I will do anything for her, but I also want to remain true to myself. I want her to grow up watching me do my thing. I want her to see me making music, building my business, being a mom, a wife, a force, and be inspired by it all."
Getting Married to Alex Fine
Of course, she'll be experiencing parenthood with her new husband Alex Fine, whom she married in an intimate Malibu ceremony last month. 
The wedding was officiated by "Friday Night Lights' creator Peter Berg, and the beautiful couple exchanged vows with the beautiful California sunset in the background. 
Now that they're about to enter yet another chapter in their lives, both Alex and Cassie are excited for the arrival of their baby girl who will definitely change their lives for the better.