The Busbys from 'Outdaughtered' Have Sparked Several Debates over Family Issues - Here Are 6 of Them
The Busby family first became known after the couple Adam and Danielle had all-female quintuplets -- the first in America. They have since been under the public eye and scrutinized multiple times.
Danielle and Adam Busby gained their own television show on TLC called "OutDaughtered," after the birth of their quintuplets, Hazel, Olivia, Ava, and Riley in 2015.
The couple also has an older daughter named Blayke, who came before her five sisters. After their everyday lives were turned into a national platform and avenue for profit, the couple gained scrutiny by those who didn't agree with their decisions.
While juggling six kids is hard as is, being questioned for every judgment made it all the more difficult task, especially when fans criticize them down to the smallest choices.
Among the many things that turned out to be controversy from the family, here are six that sparked debate among watchers.
ADAM SUFFERED FROM POSTPARTUM DEPRESSION
Many may think that postpartum depression is exclusively for mothers, but Adam proved that wrong when he decided to speak of his struggles in 2017. He said:
"The babies, providing for my family, and the kids and stuff, I felt like it was just constantly on my mind to where it's really hard to focus on anything else. I started withdrawing from friends that I've talked to on a daily basis. I didn't feel like engaging with people."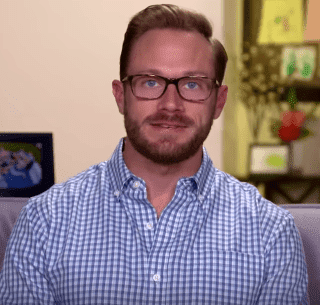 His decision to hide how he felt not only hurt Adam by making him carry the burden alone but also his wife, who felt "broken" after the confession. Danielle said:
"I didn't go through it, so I don't understand it. Never in a million years would I ever have thought that's something he would go through. I'm pretty confused about it."
Adam decided to tell his tale to the public to bring awareness to the mental health issues any parent, including fathers, may struggle with after birth.
DANIELLE DIDN'T REALLY LIKE ADAM'S RECENT JOB
In July of this year, Adam switched careers, which involved leaving town twice a month. Danielle didn't approve of this as she struggles to take care of their six kids alone.
Fans of the show were quick to call Danielle selfish, given that her husband was only trying to make a living for their family. 
However, a significant factor that may contribute to Danielle's disapproval is the fact that their family has no nanny, despite their fans thinking they do.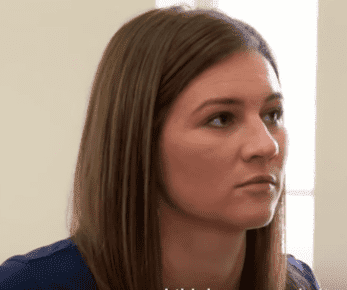 The controversy sparked after some of their avid viewers found out that the family may be getting extra help from a nanny while claiming to be handling everything on their own. The disappointment reached a point where some of their fans boycott the show.
PARENTS PLAY FAVORITES
Among the other things fans accused the couple with is their apparent favoritism with their children. A thread on Reddit reads:
"Does or seem that Danielle and Adam favor Hazel over the rest of the quints while Danielle favors blayke over any of the quints. Anytime Adam comes home from work all you can hear is "hazel basil" As the girls are older now, my guess is they'd begin to notice this."
On the other hand, another fan pointed out that Danielle was always with the twins, making it look like they're her favorite. She addressed this issue publicly by saying:
"I may not get around to posting 'enough' of something ... but since when is love based off of how much we post on social media?"
RILEY SKIPS PRESCHOOL
There is no doubt that Riley Busby is a little genius, and she very well proved it during her placement test, where she surpassed the average mark of 40 by scoring 84. 
Not only did her achievement bring pride to her parents, but also did it impress her teacher, who advised her parents to skip preschool. She said:
"If we can her to scoring about an 84 on test three, I want us to really look at putting her in the advanced placement class, which is a really big deal."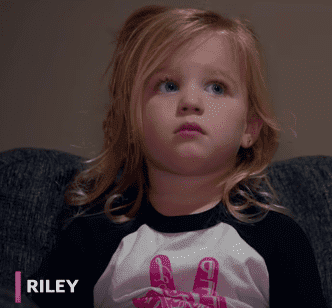 As predicted, Riley did well on her exams, which made her parents decide to do what's best for their little genius. Her father shared her first day in school last August and said:
"First day of kindergarten in the books and she CRUSHED it! So incredibly proud of this little kid."
In no time, the post was quick to receive backlash at the parents' decision, which the family patriarch did not let pass. He said:
"Typical social media for you. Haha! So many people that don't actually know my child think that they know better than us, the parents. There have been 6 parents in world history that know what it's like to raise all-girl quints with all of the complexities that we deal with on the daily."
THE BUSBY'S DOOR LOCKS
One of the smaller issues that the public decided to blow out of proportion is the Busby's choice not to take out the locks on their daughters' bedroom doors. A troll on Twitter wrote:
"Every parent should know you do not have bedroom doors with locks especially on toddler doors."
#OutDaughtered Geez, every parent should know you do not have bedroom doors with locks especially on toddler doors. Bad move there.

— Denise Johnson (@DeniseMJohnson1) June 12, 2019
While it may be true that having locks on doors may cause trouble during cases of emergency or safety-related events, their decision does not concern anyone else, especially those who aren't family.
BLAYKE WEARS LIPSTICK
Many celebrities were called out for making their kids do adult stuff on social media, and the Busby's were no exception. During the father-daughter dance of Blayke, Adam allowed her to wear a bit of red lipstick, which fans quickly criticized.
In Adam's defense, his daughter is a fashionista who loves to get up and dress up, and this one night was extra special so he allowed it.