Johnny Galecki's Girlfriend Alaina Meyer Shared Photos from Her Baby Shower
Johnny Galecki's girlfriend Alaina Meyer had the most amazing baby shower, and the photos shared on Instagram are proof of it!
With Alaina Meyer's due date approaching, her friends and loved ones decided to throw her a baby shower, and it was the absolute best!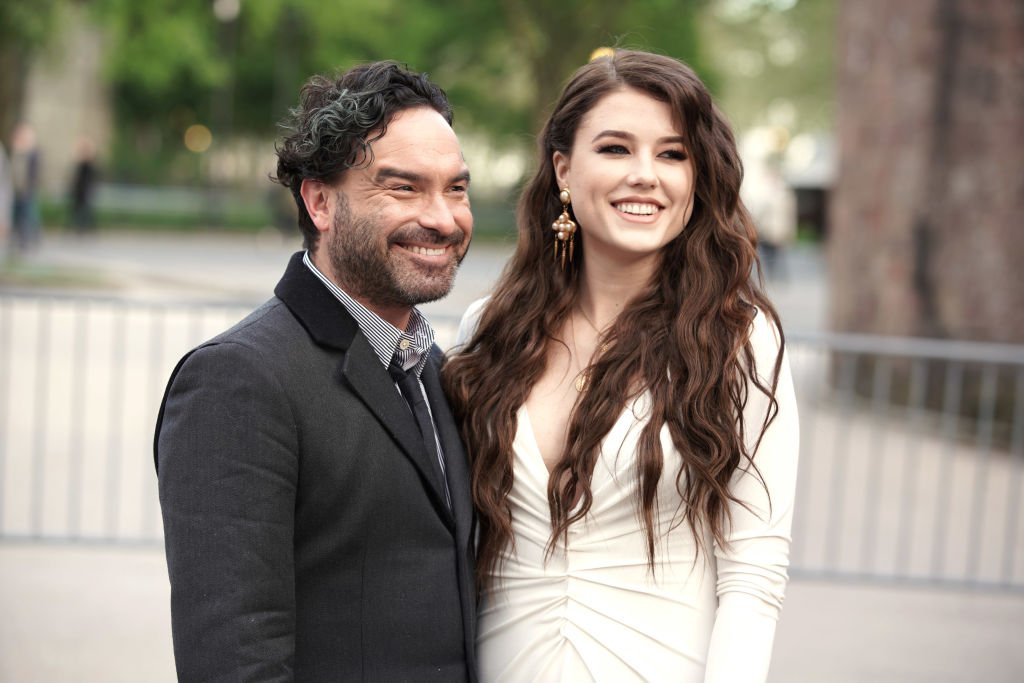 As seen in photos of the shower shared on Instagram, the soon-to-be mother had the best time celebrating her unborn child.
The first slideshow showed the girlfriend of "The Big Bang Theory" star in all her maternity glory rocking a flowy halter-neck, polka dot gown that accentuated her burgeoning baby bump. 
In the background was a variety of decorations including a balloon spelling of her unborn son's name, Avery and others telling the world that it's a boy.
The next snapshot was that of a dining table set with a variety of sumptuous dishes that was decorated with several lovely photos of Alaina and her man, Johnny Galecki.
In the caption of the post, Alaina credited her mom and auntie for putting together "the most amazing celestial shower." 
She then gushed about her unborn son, writing:
"I am so grateful for the sweetest, most amazing night, celebrating Avery. Can not wait to meet this little man, only 4 weeks left. ?"
Although Galecki wasn't seen in any of the photos, he no doubt had a role in making Alaina's dream shower come alive. She ended her post showering praises on 'The Conners' star, saying:
"PS: My sweetheart @sanctionedjohnnygalecki sent so many sweet surprises, and my heart couldn't be more full and grateful?"
Back in May, Alaina and Galecki showed their party planning skills with the gender reveal party. As published by the Daily Mail, the couple threw an outdoor gender reveal party.
The 21-year-old model took to her Instagram story to share the big news with a sweet photo of her and Galecki's covered in blue paint and snuggling on a sofa.
She wrote:
"To all those who voted boy, you were right!"
Galecki and Alaina became an item in September 2018 and in November 2018 made their red carpet debut at the E! People's Choice Awards.
Before Alaina, Galecki was with his "Roseanne" co-star Sara Gilbert. As reported by People Magazine, Gilbert confessed that she realized she was gay when she was dating Galecki back in the 1990s.
She recalled:
"I thought he was super cute, and I had a total crush on him. And we started dating, and he would come over, and we would, like, make out, and then I would start to get depressed."
She eventually came out to him about it, and he was supportive of her and kept it a secret until she was ready to tell the world.
The duo remained close pals ever since and still hang out together when they are not on the set of "The Conners."