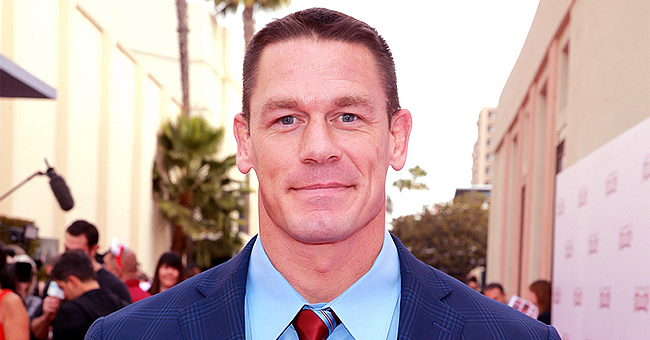 Getty Images.
John Cena Shares Video Revealing Plans to Donate $500,000 Towards First Responders Dealing with the California Wildfires
"You are our heroes," John Cena said during a heartfelt video wherein he pledged $500,000 in aid of the first responders fighting the Los Angeles wildfires.
The Getty Fire swept over more than 500 acres since it first broke out early Monday morning, and has since led to forced evacuations of over 10,000 buildings and homes.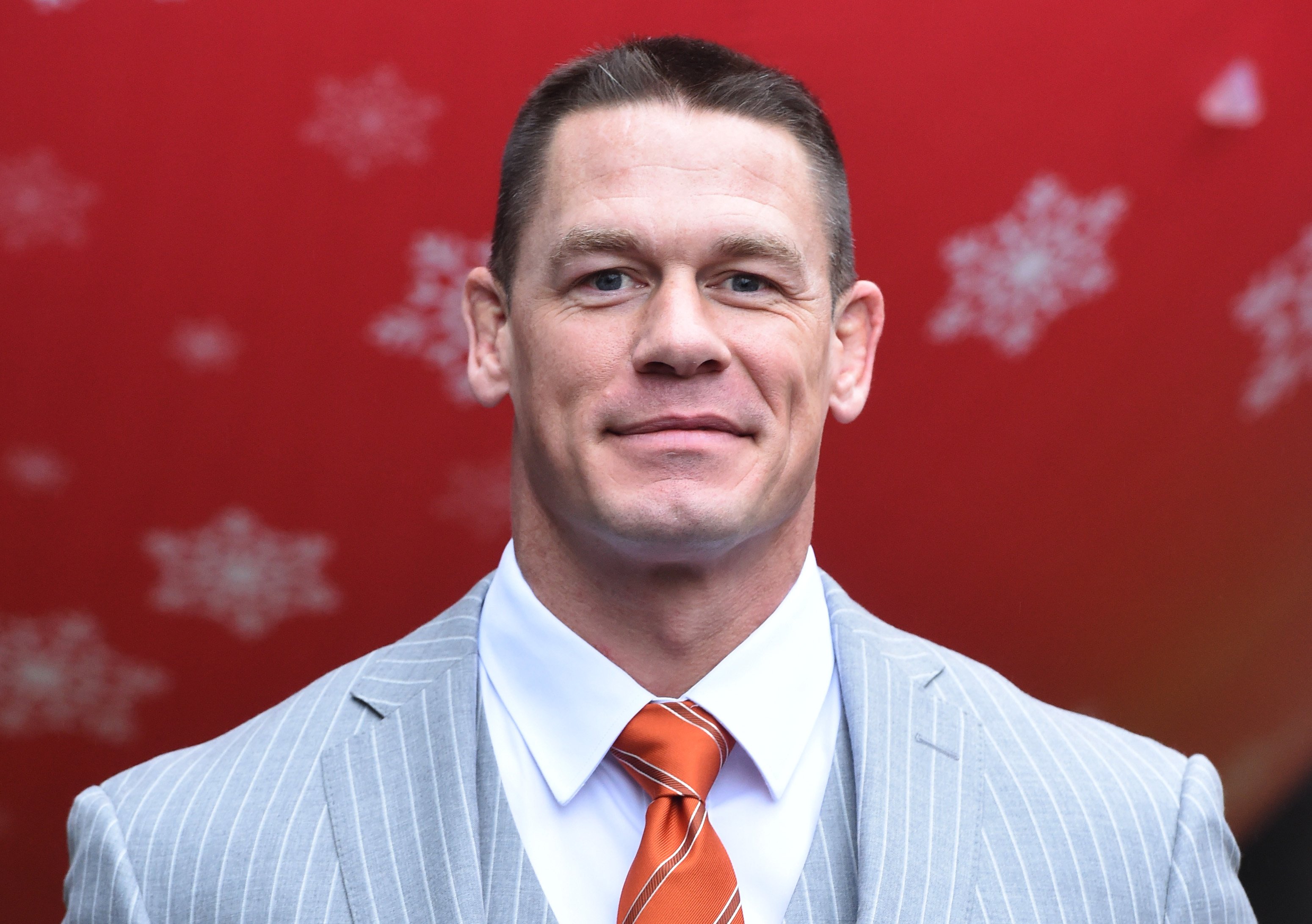 John Cena attends the 'Ferdinand' special screening at BFI Southbank on December 3, 2017, in London, England. | Source: Getty Images.
John Cena, who attended the premiere of his latest film wherein he stars as a firefighter, "Playing with Fire," on Saturday, fittingly posted the video on First Responders Day and asked fans to help however they are able.
The renowned wrestler went on to describe how first responders risk their lives in protection of others, and that they are in need of help.
"Right now, California is in dire straits. It is burning. It is under siege from massive wildfires statewide, which means that our first responders are working around the clock, and they need our help," John said.
However, John also put his money where his mouth is after asking himself how he could contribute to the cause, and asked the producers of "Playing with Fire," Paramount Pictures to lend a helping hand, as he added:
"I want Paramount to do me one favor. I want them to pick a charity. Pick a charity that aids our first responders as soon as possible. On behalf of Playing with Fire, and out of respect to the people who I truly believe are heroes, my response will be to immediately donate half a million dollars to this cause. "
John referred to it as the "right thing to do," and he ended the heartfelt appeal by asking everyone to "please stay safe."
Paramount Pictures since responded with a helping hand, whereby they shared having picked two charities, the CA FireFound & the LAFD Foundation, to donate much-needed funds:
"Playing With Fire" premiered at the AMC Lincoln Square Theater in New York City on Saturday, and John showed up on the red carpet with a big smile and his new girlfriend, Shay Shariatzadeh, by his side.
"It's a wonderful day for a movie premiere, and I got a beautiful date," the 42-year-old said on the red carpet.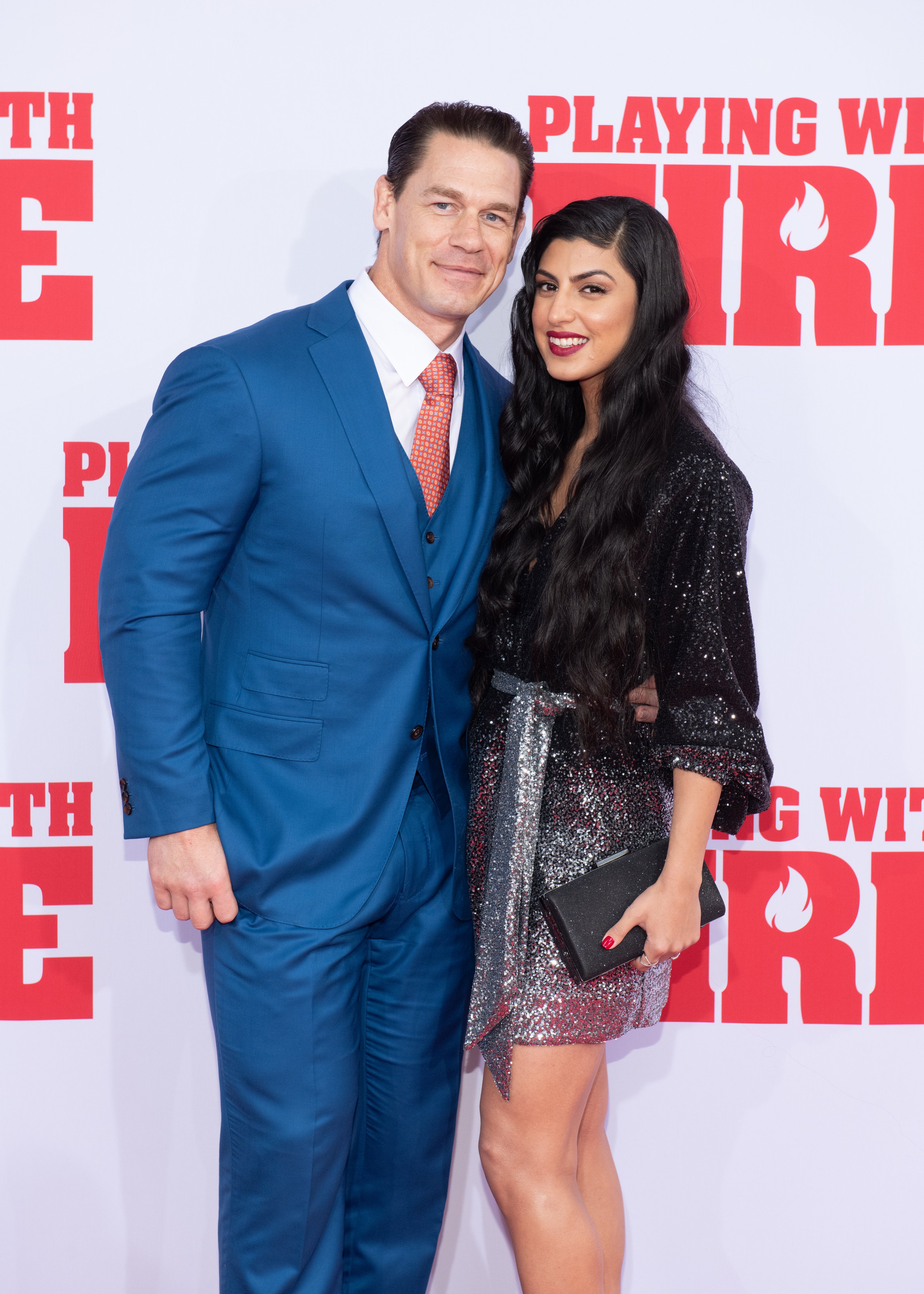 John Cena and Shay Shariatzadeh attend the "Playing With Fire" New York premiere at AMC Lincoln Square Theater on October 26, 2019, in New York City. | Source: Getty Images.
The premiere holds special meaning for John; because he worked on a project he believed in, but also because he met Shay while filming it.
The couple beamed with happiness as they made their red carpet debut as a couple after first being spotted together in Vancouver in March, where filming for "Playing With Fire" took place.
The wrestler previously dated Nikki Bella for six years, and the couple got engaged before their breakup in April 2018.
During a recent episode of her podcast, Nikki elaborated on her thoughts regarding John's new relationship with Shay. While she called him an "amazing person," Nikki also added that she is "happy" for John and his newfound love.
Please fill in your e-mail so we can share with you our top stories!