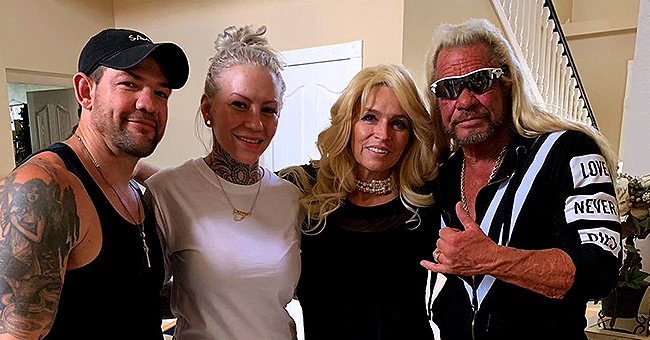 instagram.com/duanedogchapman/
Dog the Bounty Hunter's Family Shares Tributes & Photos on Beth's Chapman's Birthday as They Miss Her
Duane 'Dog' Chapman and his family share tribute messages on social media, in honor of Beth Chapman, since her passing from throat cancer.
On Tuesday, Duane "Dog" Chapman took to social media to celebrate Beth Chapman's 52nd birthday. This birthday comes as the first birthday the family are honoring since her death, on June 26.
"Dog," has often found himself getting emotional during interviews and even admitted to struggling to watch Beth in episodes of "Dogs Most Wanted," and on her birthday he seemed to be at a loss for words.
The bounty hunter simply reposted a video from Dog's Most Wanted Instagram account and a photo from Beth's Instagram account, which read:
"Sooooo in love with this guy !"
With a series of rarely seen family photos, Beth's daughter, Bonnie Chapman, writes a heartfelt message saying:
"I miss you everyday. Your birthday is coming up, wish I could celebrate with you one last time. Thank you for being there for my graduation, now I'm so thankful I have that moment with you."
Bonnie's older sister, Lyssa commented and picture with some words of support and love, she says:
"It's been such a awful week. Wish we could all be together. Love you Bonnie google."

Lyssa Chapman comments on her sister, Bonnie's birthday tribute to Beth Chapman | Source: instrgam.com/bonniejoc
Lyssa's daughter, Abbie Mae Chapman shared a throwback picture of her holding Beth's hands. She also posted pictures of Beth's name draw into the beach sand and decorated it with roses. In a lenghty messages she writes:
"You taught me that a woman can be so much more than what the world wants us to be. You taught me to never give up on what you want from the world."
"You taught me so much Grandma and you showed me true strength and love, I'm sorry you'll never see the full letters we wrote but I think you knew most of this already, Happy Birthday Grandma, we miss you and we love you forever ♥," she concludes.
As the family grief over their loss, "Dog" has emphasized in interviews that he will continue to honor Beth's memory for years to come. The reality star has encouraged fans on social media to keep trending the hashtag, #ForBeth by posting pictures and messages in her honor.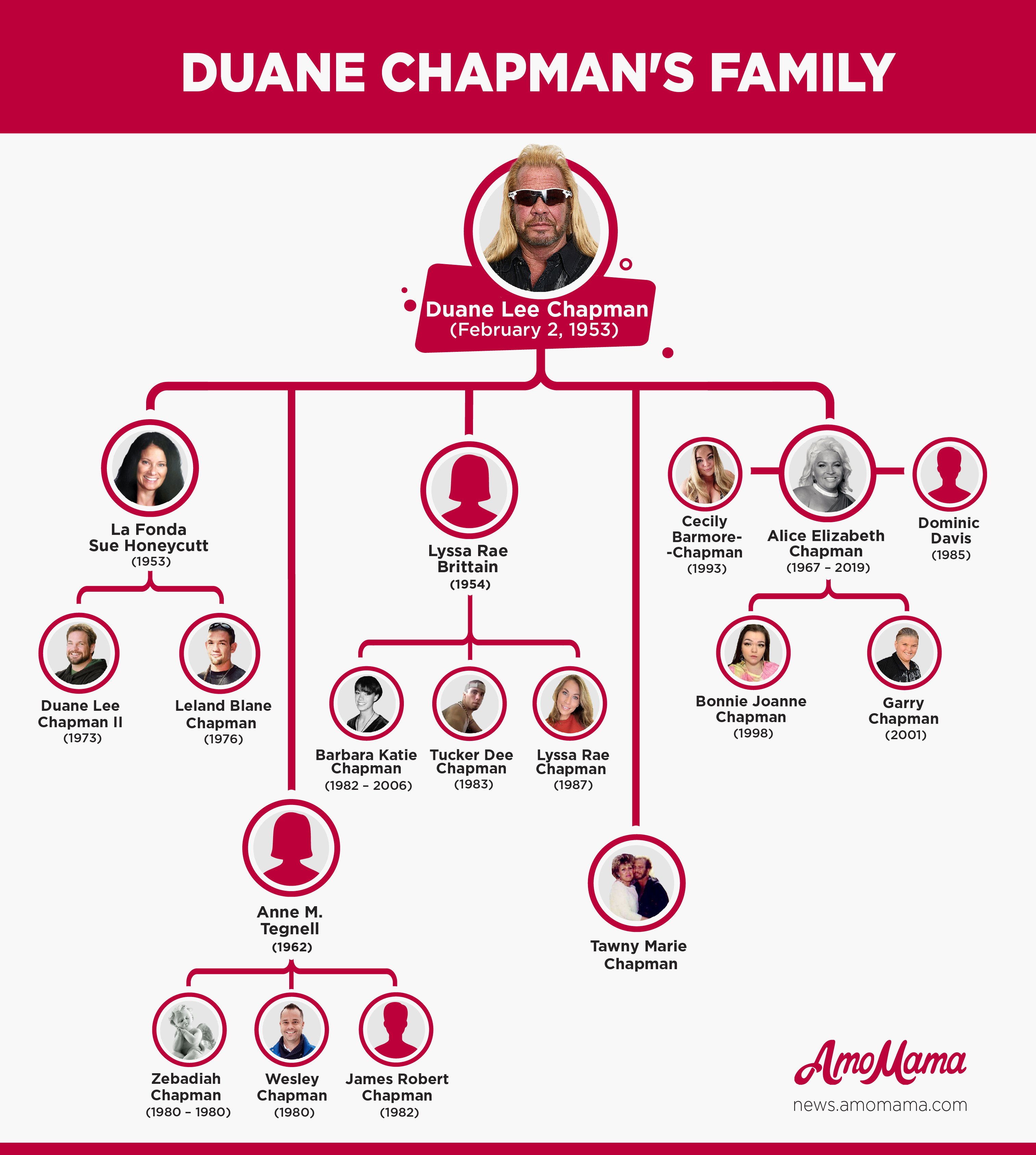 Duane 'Dog' Chapman's Five Wives and Twelve Children / amomama.com
Please fill in your e-mail so we can share with you our top stories!