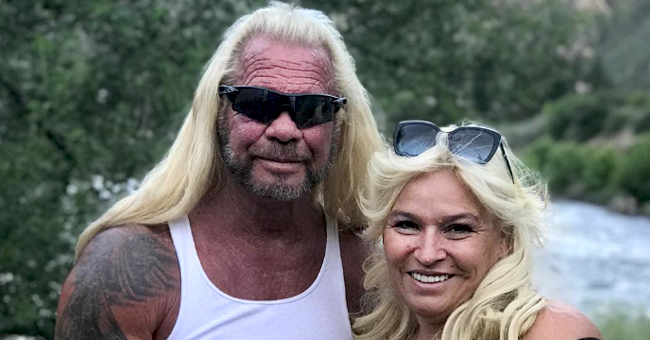 instagram.com/mrsdog4real
Duane Chapman Reveals He's Not Seen New 'Dog's Most Wanted' Which Follows Beth's Cancer Battle

Duane "Dog" Chapman will be watching "Dog's Most Wanted" at the same time as the rest of the world. The bounty hunter also said he'll probably have to leave the room several times.
The upcoming spin-off of "Dog the Bounty Hunter," titled "Dog's Most Wanted," will be the final farewell fans get to make to the late Beth Chapman, who passed away on June 26 after a throat cancer diagnosis late last year and ultimately died of lung cancer.
Her husband Duane Chapman will also be saying goodbye with the rest of us since he hasn't watched the show after filming it alongside his beloved wife before her death. Duane opened up about it in an interview with People.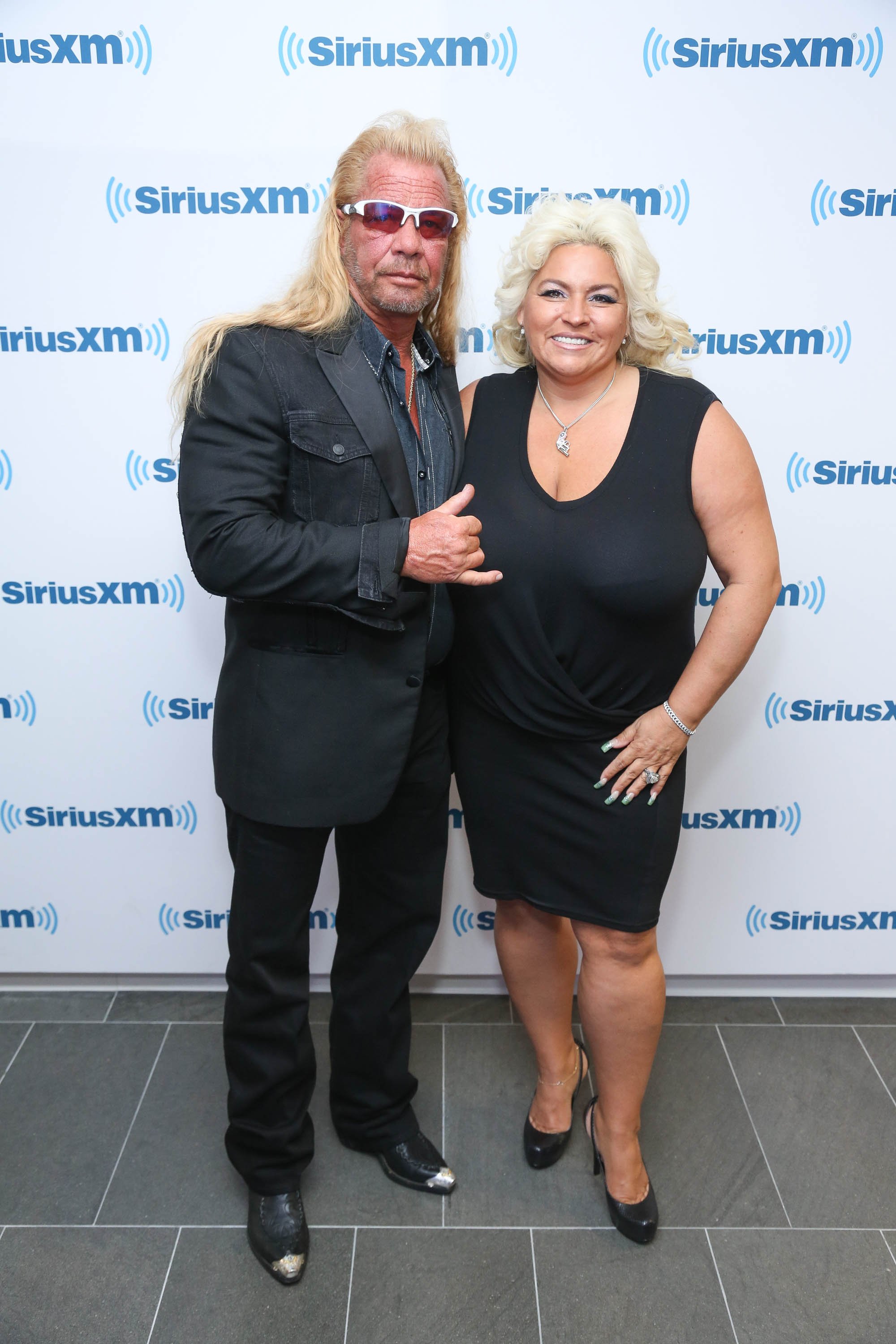 Duane Chapman and Beth Chapman visit SiriusXM Studios in New York City on June 9, 2014 | Photo: Getty Images
The 66-year-old revealed that he's only seen a small portion of the first episode of the new show. It was too overwhelming for him to handle in full and he hasn't watched any of the others.
When the show premieres, he said, he'll sit down with his children and close friends and watch it together. "So when everyone sees it Wednesday, I get to see it. First time," he told People.
He added: "I'll probably go in and out of the room a lot, but yeah, I want to see it." Duane and Beth were married from 2006 but became household names when their reality show made its debut in 2004.
Thankfully, Duane has a lot of people surrounding him to ease the loneliness after losing his other half. He's also appreciative of all the fans who he said helped Beth stay happy and now are "helping [him] with this battle."
Following her grim diagnosis, Beth opted out of chemotherapy treatment and she and Duane decided to do a final show for fans who love the bounty hunting couple.
Beth requested to have two memorials upon her death. She was first honored at Fort DeRussy Beach in Waikiki, Hawaii, and later at the Heritage Christian Center in Aurora, Colorado.
As for the kids, Duane revealed in another interview that they are struggling, and each one is handling the loss differently. "There is a few that [are] really barely making it," he stated.
He described a sense of being lost among the family and even revealed that he apologized to his children for not dying before Beth based on his experience of losing his own mother.
"I should've been the one. The guy goes first," he told them. Duane also explained that he was now tasked with disciplining the kids and doing more chores around the house.
Beth left behind her children Cecily Chapman, 26, Bonnie Chapman, 20, Garry Chapman, 18, and Dominic Davis, 34. Cecily is part of the bounty hunter team and will appear on "Dog's Most Wanted" with her parents.
In a July trailer, fans got to hear a healthier Beth speak openly about her battle with cancer. The fearless blonde said that if she had to die, she would be doing so in her "boots."
The clip also showed snippets of Beth as she chased after fugitives and criminals on the nation's Most Wanted lists. One scene showed the team praying before their hunt.
"Dog's Most Wanted" is set to air on WGN this Wednesday, September 4 at 9 p.m. ET. We solemnly look forward to seeing the fearless Beth in action when she made her last stand.
Please fill in your e-mail so we can share with you our top stories!