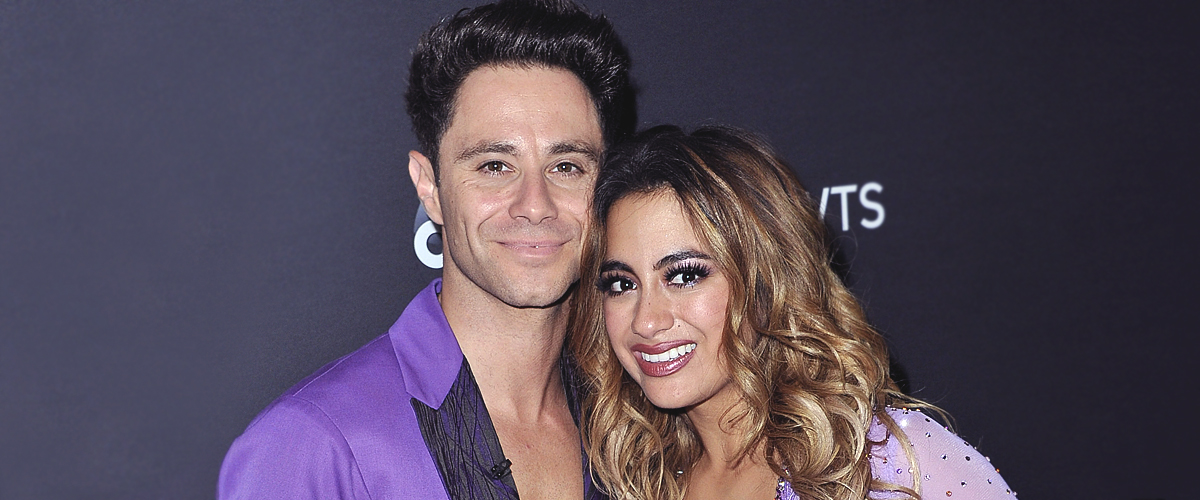 Getty Images
'DWTS' Sasha Farber Makes His Partner Ally Brooke Scream with Scare Pranks for Halloween

Sasha Farber, the professional dancer best known for his many appearances on "Dancing with the Stars," surprised his dancing partner Ally Brooke in more than one way.
In a recent video posted on the Instagram account of DWTS, Ally was shown sitting on a chair, getting ready for an interview. However, she didn't notice that Sasha was behind her in a black ensemble and a blue skull mask.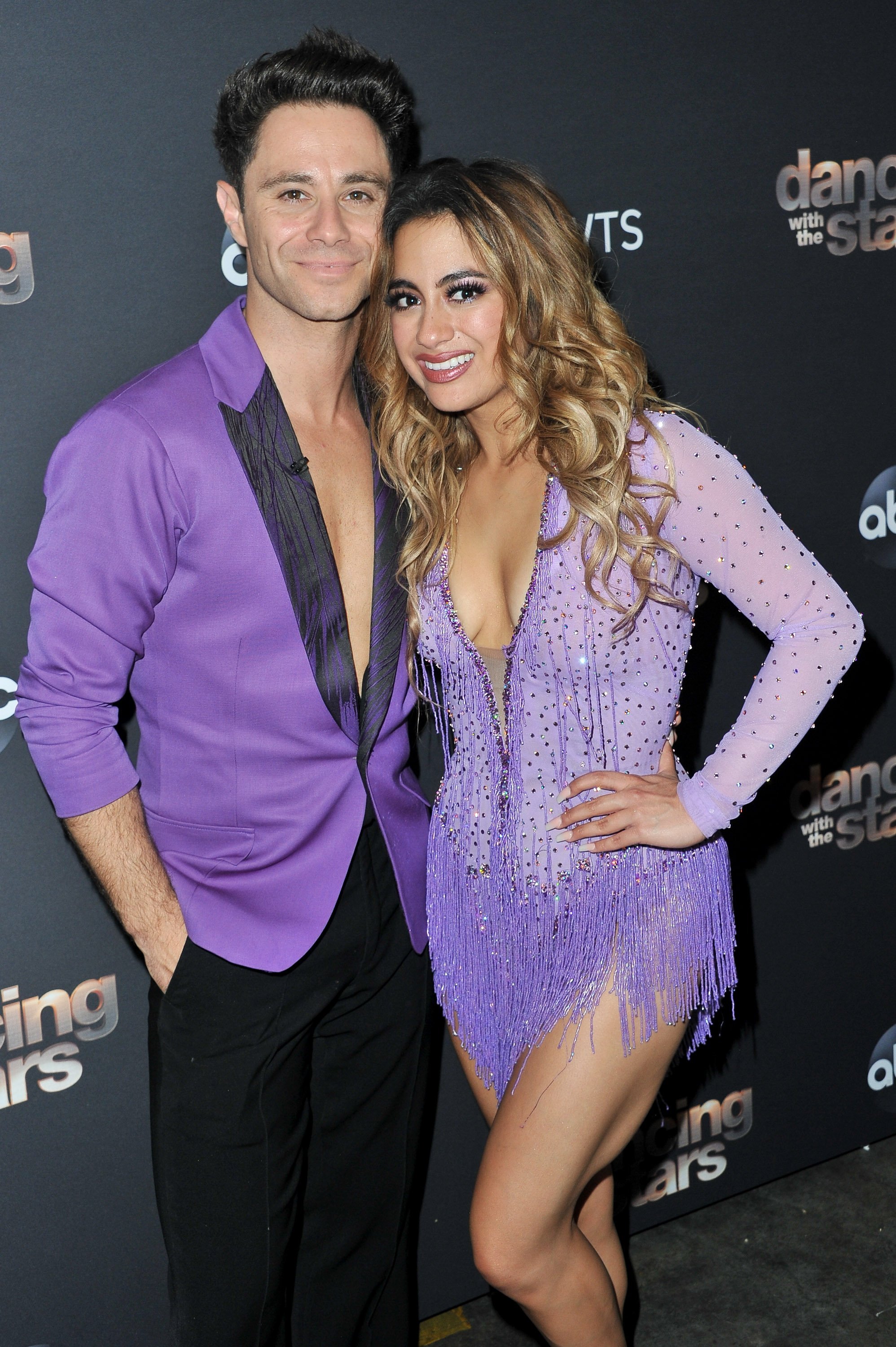 Sasha Farber and Ally Brooke on October 07, 2019 in Los Angeles, California | Source: Getty Images
Sasha scaring Ally
As the studio's light got bright, Sasha yelled and scared Ally, who screamed and even fell off her seat. She was apparently okay, though, as Sasha and the rest of the people only laughed.
The same post showed a different occasion when the professional dancer scared the Fifth Harmony singer. This time, Sasha hid behind a counter wearing a different mask, and, as soon an Ally got close, he jumped and scared her.
Again, Ally screamed out loud while walking backward and covering her face. Sasha did the same a few more times, all of which were included in the video.
One of the funniest ones, though, was the last one. It showed the professional dancer waiting for Ally to get into a room and, shortly after she opened the door, he surprised her.
Ally chasing him
The Fifth Harmony singer, who probably had enough already, tried to hit him but missed, so he ran away, and she chased him across the Halloween-adorned area although she was wearing high-heels.
For the caption, DWTS pointed out that it wouldn't be Halloween season without the "King of Scares, [Sasha Farber]." Ally took her chance to comment on the post admitting that they "got [her] sooooo good."
Their routine for Halloween week
Speaking of Halloween, it was the theme of the latest episode broadcast so far, and Sasha and Ally performed an amazing Tango routine to "Sweet but Psycho" by Ava Max.
They even wore costumes. In the singer's case, she opted for a Harley Queen representation with a black skirt that made her look beautiful. Sasha, on the other hand, got white makeup all over his face with a black mouth and black eyes.
Due to their exceptional performance, they got three 9s, one from each judge, totaling 27/30 points. The fact that Ally and Sasha stayed in the competition pleased several people.
The same cannot be said about the judges' decision to let Sailor Brinkley and Val Chmerkovskiy go as the show's followers took to Twitter to shame them, even claiming that the couple got "robbed."
Please fill in your e-mail so we can share with you our top stories!