Donny Osmond's Last Conversation With Michael Jackson
Donny Osmond and now-deceased pop star, Michael Jackson, share a lot in common, and it is perhaps what fostered their friendship while the latter was alive. Long after Jackson's death, Donny Osmond relates the very last conversation he had with him. 
In a 2015 interview with Huffpost's Nancy Redd, Donny Osmond reminisced back on his early years with the late musician.
He humorously explained that his relationship with Jackson couldn't be avoided because they had too many things in common.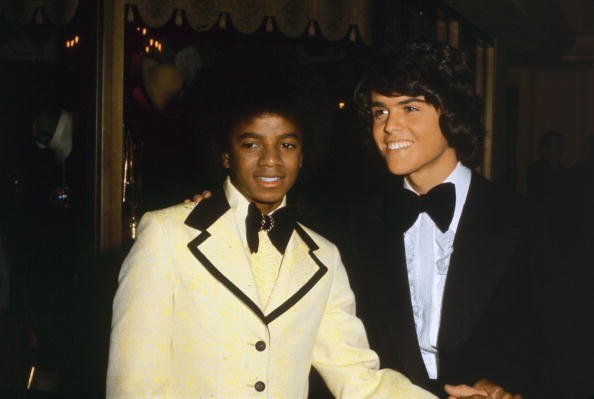 MICHAEL JACKSON'S LAST WORDS TO DONNY HINT AT THE POOR STATE OF HIS WELLBEING 
Once, during an Huffpost interview, Donny, who will clock 62 in a few months, recalled the last time he ever spoke to Jackson.
Donny reveals that Michael Jackson had called him on the said day and hinted at the fact that he was feeling enormous pressure from the press. Donny said:
"He said, 'Please don't tell anybody, but I rented one of those big custom buses, those touring buses, and I took my kids. We're hiding in Phoenix right now.' Hiding from the press because everything had hit the fan."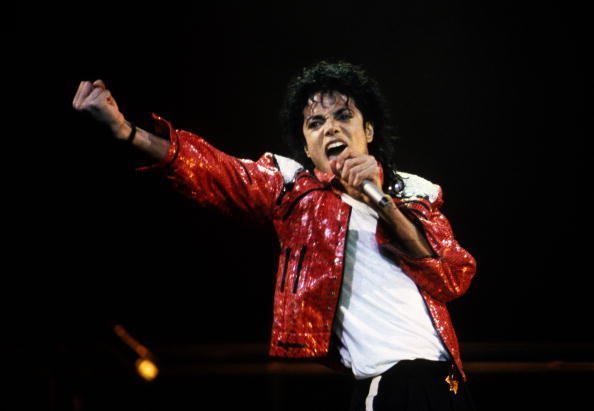 Donny further discloses that, touched by the weight of Michael's words, he had extended a helping hand to him and his family. 
"And I said, 'Why don't you do me a favour, Mike. You're a nine-hour drive from my home in Utah. Bring your kids. No one will know you're here. They'll swim in the swimming pool. Have a little normalcy in your life'," he said. 
Unfortunately, the plans never came to fruition as Donny quietly said:
"And he [Jackson] said, 'You know what Donny, I think I'm going to do that.' And he never did."
DONNY OSMOND LABELS MICHAEL JACKSON HIS PARALLEL
Michael Jackson kicked off his musical career as a part of his family band, "The Jackson Five," and the same goes for Donny, who also plunged into fame as a member of his family's singing group, "The Osmonds."
"Back in the early '70s, it was the Jacksons and the Osmonds. It was Michael and Donny. We were kind of, like, parallel," Donny said about himself and the deceased singer in an interview with HuffPost.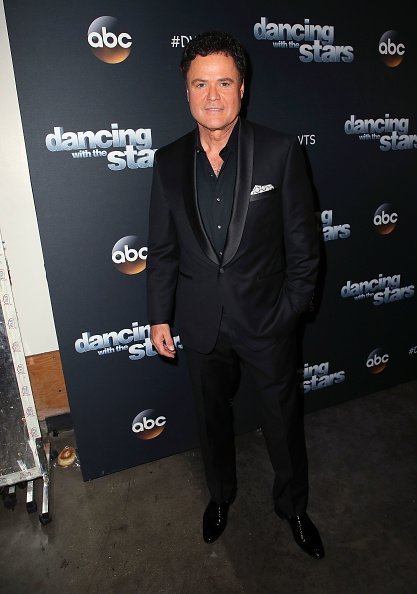 Aside from that, Jackson and Donny shared nearly undeliverable similarities that sometimes left either of them, and their massive fandoms stumped in surprise! 
THE STRIKING SIMILARITIES BETWEEN DONNY AND JACKSON'S FAMILIES 
It was also during the interview that Donny explained that just like him, Jackson came from a large family, each of nine children. 
Also, both families consist of nine children, and in each Donny and Michael are the seventh born. 
What is, however, most remarkable about the Osmond and Jackson family is that they both promoted the children's musical talents; they became household names for their groovy hits. 
THEIR MOTHERS SHARE THE SAME BIRTHDAY 
Also, Donny and Jackson's mothers, Olive Osmond and Katherine Jackson, respectively, both share the same birthday, May 4! 
Olive, who passed away in 2004, was, however, five years older than Katherine, Jackson's mother. Also, according to Donny, while Jackson's mother played the clarinet, his mum, Olive played the saxophone. 
JACKSON'S FIRST SOLO SONG, "BEN" WAS ORIGINALLY DONNY'S
As if the unlikely similarities between Jackson and Donny weren't already enough, it appears that they shared a close terrain on the musical front so that their paths collided when making music behind the scenes.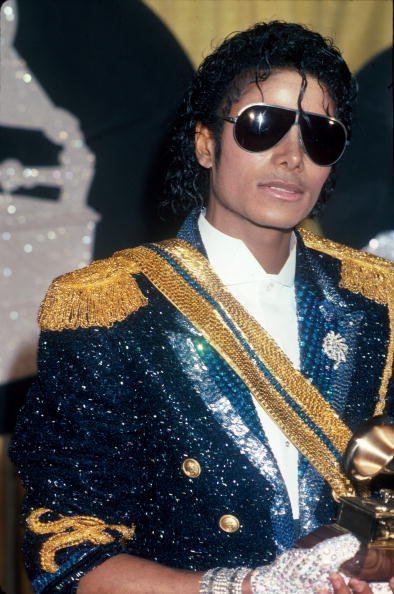 For one, Michael Jackson, who is famously dubbed the "King of Pop," made his solo debut with a song, "Ben." The original soundtrack for the movie, "Ben," was created to be performed by Donny. 
Donny explained the circumstances that surrounded the change back then while speaking with Today in 2014. He said:
"Michael Jackson's 'Ben' — that was my song. It was written for me, and (the Osmonds song) 'One Bad Apple' was written for the Jacksons, and we kind of switched. And I was out touring, and they had to finish (the film Ben), so they said, 'Let's just get Michael to sing it.' It was his first No. 1 solo record."
Just like "Ben" started Michael Jackson's solo career, "One Bad Apple," became one of the Osmonds' most popular hits. 
DONNY SHARES FOND MEMORIES OF HIS LATE PAL 
Donny and Jackson's relationship was cut short by the latter's sudden demise in 2009, but not even that has dimmed Donny's love for the star. 
Donny celebrated the first anniversary of Jackson's death by going about radio stations to honor his memory with sweet stories, which he shares are dear to him even in Jackson's absence. 
Over time, Donny has related the fondest memories he ever had with Jackson on social media and television showing that he still thinks very highly of the legend. 
In one 2017 post on Facebook, on what would have been Jackson's 59th birthday, Donny shared a heartfelt message explaining that he still misses the award-winning entertainer. 
"Mike was a true genius. He might be gone, but his legacy and his music will never die. Happy birthday, friend," Donny wrote on Facebook. 
Michael Jackson died from a cardiac arrest in 2009. May his soul rest in peace.