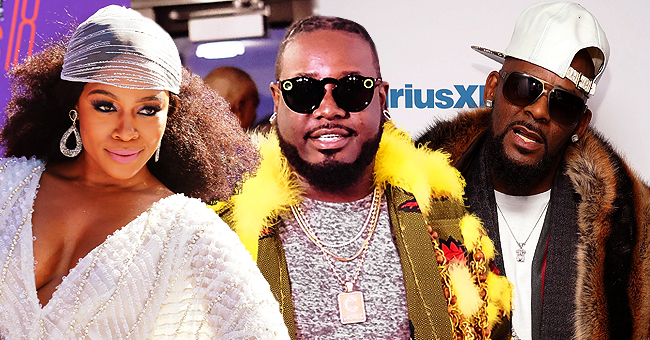 Getty images
K Michelle Calls T Pain 'King of R&B' Alongside R Kelly and Gets Mixed Reactions

K. Michelle stunned R&B fans when she stated that the only singer at R Kelly's level was T Pain.
K. Michelle, who was mentored by R. Kelly in the beginning of her career, has started a heated debate by declaring that the only person qualified to take over Kelly's title of "King of R&B" is T-Pain.
Her controversial claim has fans protesting and putting forward candidates they consider more worthy.
R. Kelly the musician's legacy of decades of superb music is now tainted
K. MICHELLE SUPPORTS R KELLY'S MUSIC
Whatever her personal views may be concerning R. Kelly's proclivities, and the scandals that have erupted around the documentary "Surviving R Kelly," and the legal charges he faces, Michelle still admires his music.
She tweeted:
"The only other king of R&B that R.Kelly would've approved of is TPain. I'm just being honest. I'm talking musicality."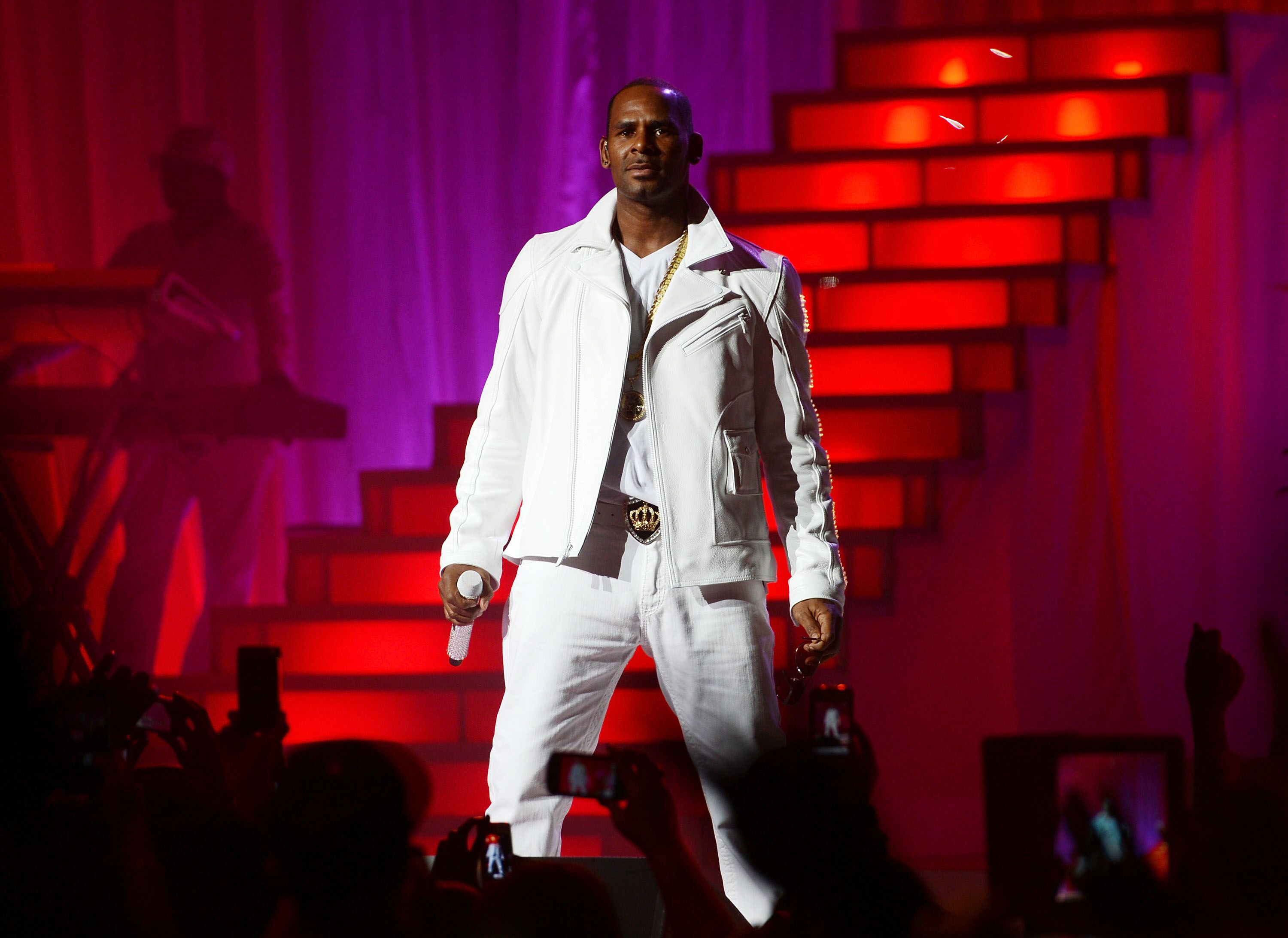 R&B singer R Kelly in concert/ Source: Getty Images
FANS RESPOND TO K. MICHELLE'S CHALLENGE
Michelle asked fans to express their opinions on her statement and they did - some agreeing, most disagreeing.
Stephlove94 responded on Michelle's post:
The King Of R&B is CHRIS BROWN Point Blank Period.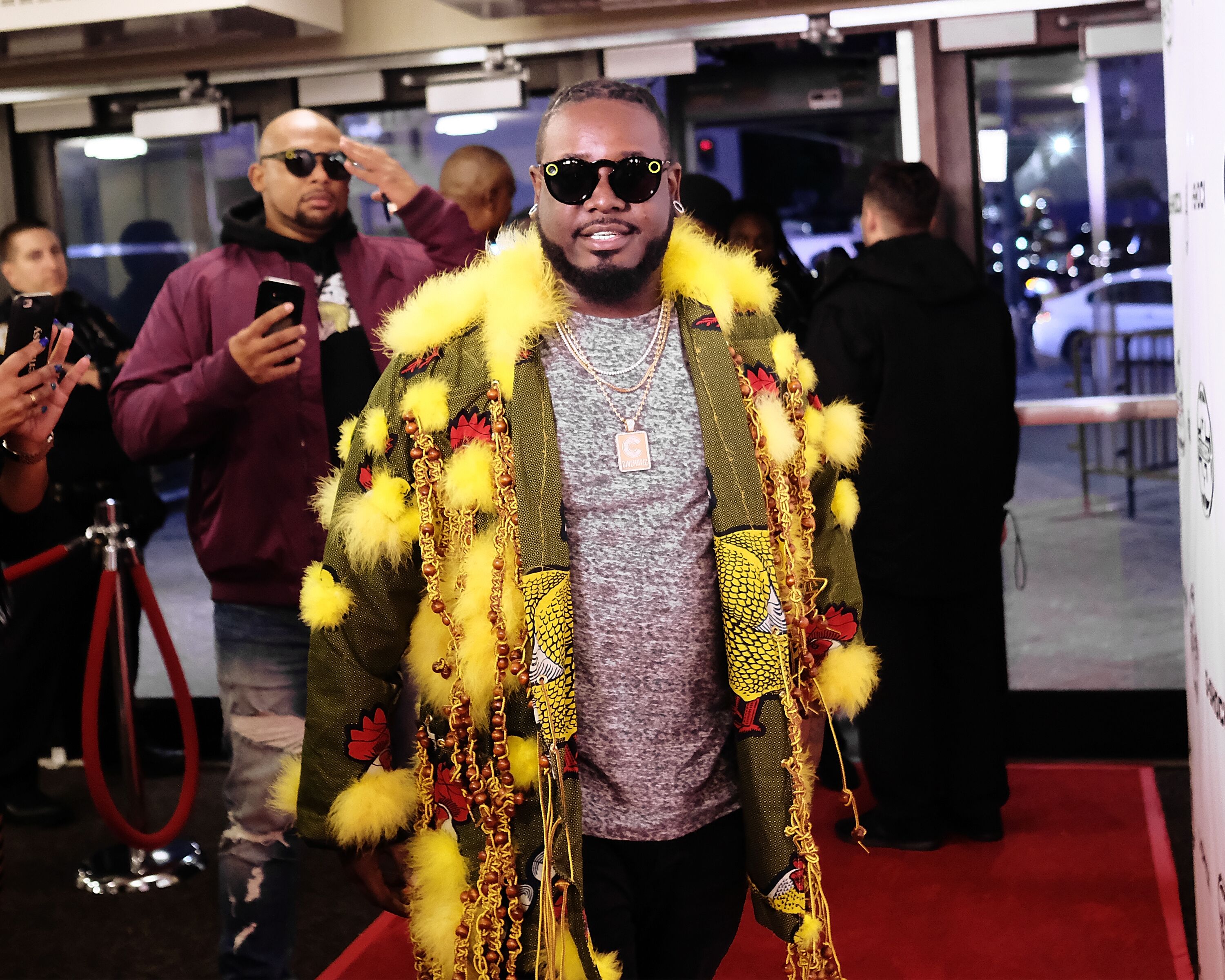 Singer T Pain/ Source: Getty Images
Other fans spoke about Usher as a worthy successor to R. Kelly, and others proposed several singers.
@Kvng Kei tweeted:
"That's far fetched. Take R.Kelly out of the scenario no one needs his approval. T-Pain is a musical genius, but we also have Luke James, Tank, Chris Brown, Etc."
R. KELLY'S LEGACY IS TAINTED
Sadly, R. Kelly the musician's legacy of decades of superb music is now tainted by the behavior of R. Kelly the man.
Some, like K. Michelle endeavor to separate the art from the man, and grant him his due as a musician.
But for others, he remains someone who betrayed the trust granted to him by his talent.
K. MICHELLE REVEALS SEXUAL HARASSMENT BY R KELLY
Singer K. Michelle opened up about her past with the now-disgraced R&B icon, R. Kelly on "The Real."
For the first time, the singer admitted that R. Kelly, who had been her mentor and her idol had taken advantage of his position and her youth and inexperience. She said:
"You want to have loyalty for that, but at the same time, I was the girl who was saying something happened to me, and the world told me that it didn't happen."
Since R. Kelly was outed by the documentary "Surviving R.Kelly" which eventually led to his arrest and several pending charges of sexual assault, many women have felt empowered to speak out.
For Michelle, the worse of the whole debacle is seeing some women disbelief and scorn for the victims.
Michelle was once "that girl" who kept silent because she thought no-one would believe her. Sadly, it is the silence of the victims their abusers count on, and allows them to target victim after victim.
Please fill in your e-mail so we can share with you our top stories!