Khloé Kardashian of KUWTK Admits She Misses Ex Lamar Odom but Won't See Him Face-To-Face
Khloe Kardashian admits that she misses her ex-husband Lamar Odom. However, she won't take the big step to see him physically. 
Khloe Kardashian and Lamar Odom seemed like that fairytale couple whose love would never come to an end.
Unfortunately, after 7 years together and a tumultuous marriage filled with addiction struggles, the duo called it quits.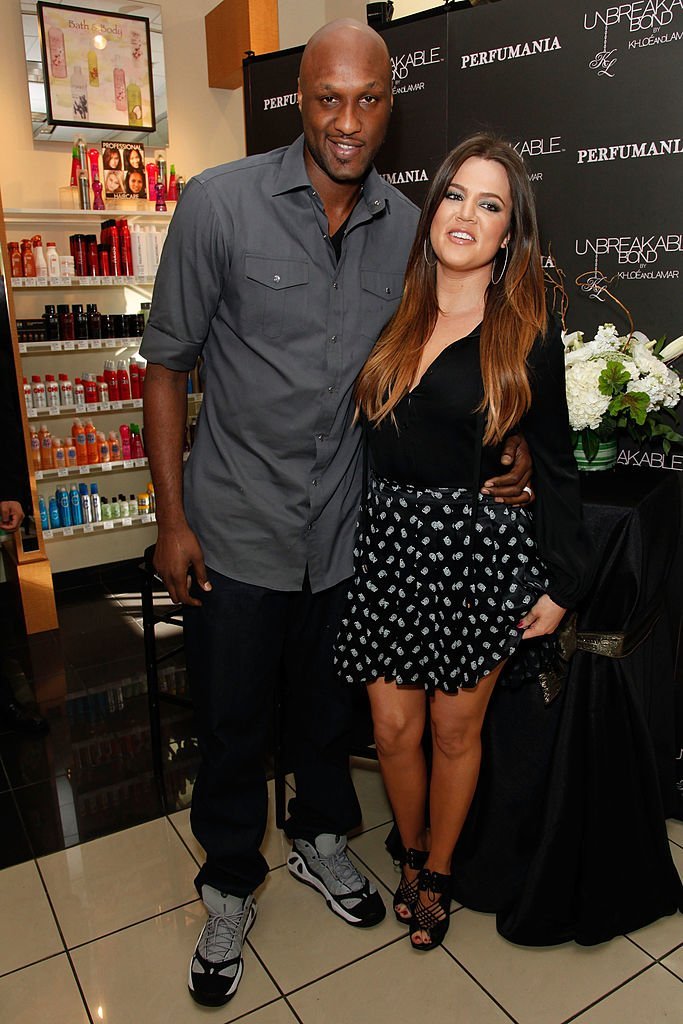 Years after their split, the "Revenge Body" star is getting candid about her feelings for the former basketballer as they reconnected, according to Hollywood Life.
On a preview clip of last Sunday's episode of "KUWTK," Khloe was seen having an intense discussion with her sisters Kim and Kourtney about Lamar.
She explained that the former NBA player had reached out to her during the press tour for his memoir, "Darkness To Light." 
She said:
"So, he called me and was like, 'I just knew we were all gonna talk again at some point. I'm just so happy."
She continued letting her sister know that Odom told her he would love to see her in person as he believes they have so much to talk about.
Khloe seemed to share the sentiment as she confessed:
"I like miss him all the time but not in a place I would want to get back with him."
Confused about if she should take up the invitation to see him face-to-face, Khloe sought the advice of her sage sisters.
Kim seemed to favor the notion of a meet up as she suggested it would help Khloe "get that out."
Although the teaser didn't reveal if Khloe agreed to see Lamar in person, Hollywood Life reports that on the mother-of-one decided otherwise.
The publication reports that during the October 27 episode of "KUWTK," the 35-year-old chose not to see her ex-husband because of his new relationship.
In her words:
"I've already been wary about seeing Lamar and if it was the right decision. Now knowing that he has a girlfriend, it makes my decision so much easier because I don't want to ever be disrespectful."
Lamar is reported tomorrow be dating Sabrina Parr, and it seems Khloe doesn't want to have to interfere with anything.
The confession comes after E! Online disclosed that Khloe found out that her mom Kris Jenner was lying after reading Lamar's new memoir. 
The "Revenge Body" star found out that her mom was the informant behind the awkward run-in she had with Lamar outside a SoulCycle gym in Beverly Hills back in August 2016, during their separation. 
She confronted her mother about it and asked her to come clean. However, she assured that it wouldn't erupt in any fight between them.