Khloé K of KUWTK Is Furious When She Learns about Mom Kris' Alleged Deception from Lamar Odom's Memoir
Khloe Kardashian looks all set to confront her mother about the lies she might have told her in the latest episode of "Keeping Up With The Kardashians."
In the official sneak peek of the reality show's latest episode, Kardashian is seen talking to her sister, Kylie Jenner, about her ex-husband, Lamar Odom, writing a book.
The reality star then went on to claim that she learned about her mother's certain deception through Odom's 2019 memoir, "Darkness to Light."
KHLOE LEARNS ABOUT A LIE
She stated that the basket player's book revealed a certain detail about Kris Jenner, which convinced her that she was lying to her.
"Lamar is writing a book. In the book, I found out that Mom is lying to me."
The preview of the episode did not disclose the complete details behind Khloe's shocking discovery, but it did hint that Kris was well aware of the situation.
Kris is heard explaining in the episode's preview that all she is trying to do is some "damage control."
In yet another scene in the episode's preview, Scott Disick told Kardashian that Kris is scared about Kardashian confronting her.
According to Disick, Kris was aware that Kardashian was mad at her and she expected her daughter to "come for her."
Kardashian later confirmed Kris's fears by stating to Disick, "Guess what? I am."
However, there was no actual confrontation between the two reality stars in the video although Kardashian seemed completely outraged.
Kardashian's realization about her mother came only a few weeks after she and her sister, Kim, criticized their mother for her 2019 Met Gala outfit.
Kim even commented that her husband, Kanye West, might have had a heart attack had he seen Kris's ensemble.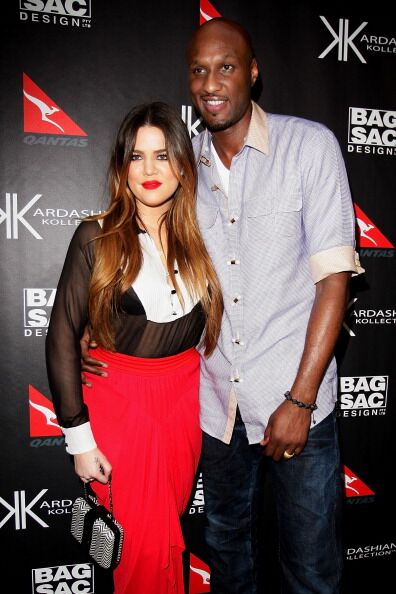 HER RELATIONSHIP WITH ODOM
Kardashian and Odom first started dating back in 2009 after meeting each other toward the end of August that year. They got married only a month later in September.
Their relationship suffered a major blow for the first time in 2012 after infertility rumors surrounding the couple emerged. By the end of 2013, Khloe filed for a divorce against the NBA star. 
Kardashian is currently a parent to an 18-month-old daughter, True, who is her child with ex-boyfriend Tristan Thompson.
The reality star recently went on the record stating that co-parenting True with her ex, Tristan, was a difficult task.