Joy-Anna Duggar's Fans Slam Her Friend for Sharing 'Insensitive' Pic after the Star's Miscarriage
Devoted supporters of Joy-Anna Duggar have lashed out at her friend, Carlin Bates, for sharing a picture of her pregnant, long after the unborn baby passed away. 
On Monday, Joy's childhood friend, Carlin Bates, took to Instagram to celebrate her as she marked her 22nd birthday. Carlin shared a picture, apparently taken during her wedding, and which features the Joy heavily pregnant.
She also captioned the snap with a heartfelt message for the birthday girl recalling how much they've experienced together "from kids playing in the dirt, to walking down the aisle, to becoming mommies."
"You've been the best friend anyone could ever hope to have! Happy birthday, Joy! Love you, big!"
The picture is indeed a stunning one with both women smiling as they sweetly posed hand in hand. Carlin, however, riled Joy's fans who seem more concerned with the fact that the picture is one that was taken before the "Counting On" star lost her baby daughter. 
One particularly disappointed fan, @sara_1977 wrote:
"Incredibly insensitive photo choice Carlin. *expletive* move."
While another, @lizzyperalta commented:
"I'm a huge fan, but perhaps you could've left out the picture of Joy last pregnancy??? I'm sure it's not easy for her to see. Just saying."
A heated debate soon broke out between netizens as a notable few bashed the trolls because they may have caused tension between Joy and Carlin. 
One supportive fan, @meganm_92, wrote that it was possible that Carlin already informed Joy before sharing the picture and that if she felt it would be "hurtful," she wouldn't have shared it. 
The fan further wrote: 
"What's disrespectful is that a bunch of strangers think they can predict Joy's feelings better than her best friend, who also happened to be present when Joy delivered her baby girl. Let a beautiful picture of friends be a beautiful picture and move on if you don't understand it."
This may be true going by the fact that Joy responded to Carlin's post with an "I love you more than I can express" message! 
It is not the first time Joy's close relation would go under fire for "insensitively," posting pictures of her pregnant with her now-deceased child, Annabell Elise.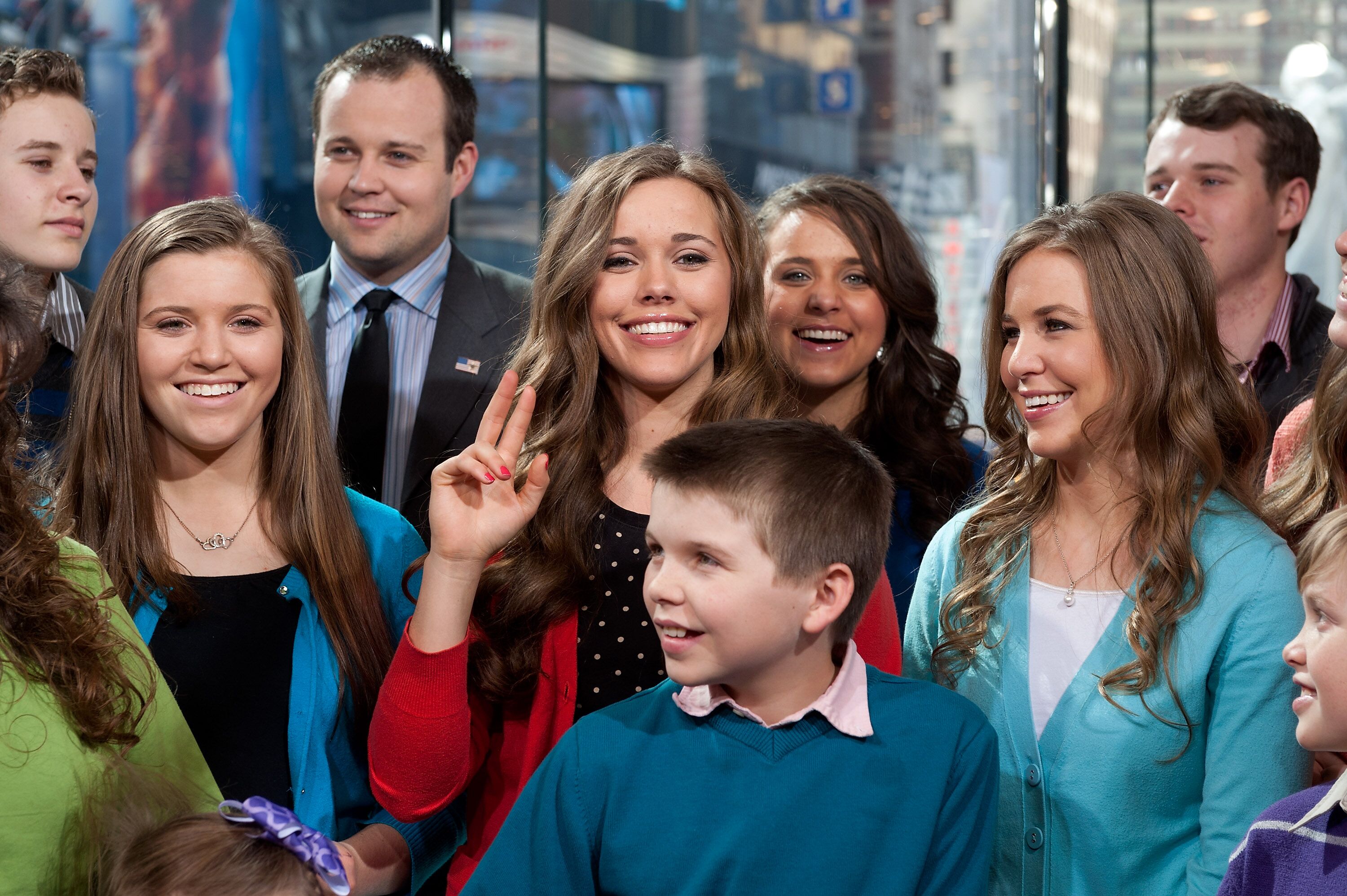 In August, Amy King faced backlash from Joy's fans after she shared a group baby bump photo featuring cousins Lauren (Swanson) Duggar, Abbie (Burnett) Duggar, Anna Duggar, and Kendra (Caldwell) Duggar. It was noticeably only Joy, who had lost Annabell, at 20 weeks gestation, a few months prior that was absent. 
Thankfully, Amy shut the hateful comments off by posting that viewers should "appreciate the post for what it is" and that every child is "a blessing from God."